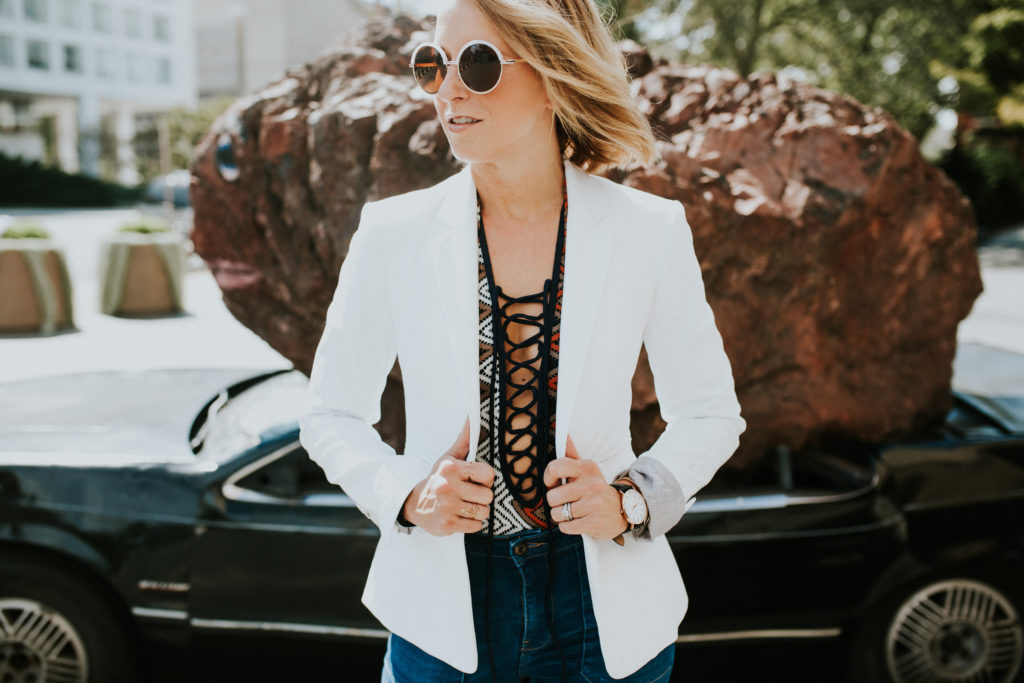 Bellbottoms, bell sleeves, round glasses and deep v's have been all the rage for a few seasons, so why stop the retro vibes now? I have been all about the 60s and 70s pieces lately and I am not ready to give them up just yet. Not only because I love the trends but because many of them are super flattering. Extra long bell bottom jeans give your legs a few extra inches of height to help fool people into thinking you are much taller and thinner than you really are. With my 5'6 athletic frame, I am all about tricking people into thinking I'm 5'10. No shame.
I also got a bit creative with this outfit and pulled out a piece from my swimsuit collection to through into the mix. This is one of my all time favorite one-piece swimsuits and I thought it would be perfect paired with high-waisted bell bottoms because of the lace-up detail and chevron pattern. Then I threw on a white blazer over top to polish the look and I am retro ready!
Ready to get retro yourself? I have linked to some of my favorite retro pieces below. So be sure to scroll all the way to the end of this post to shop them before they are gone!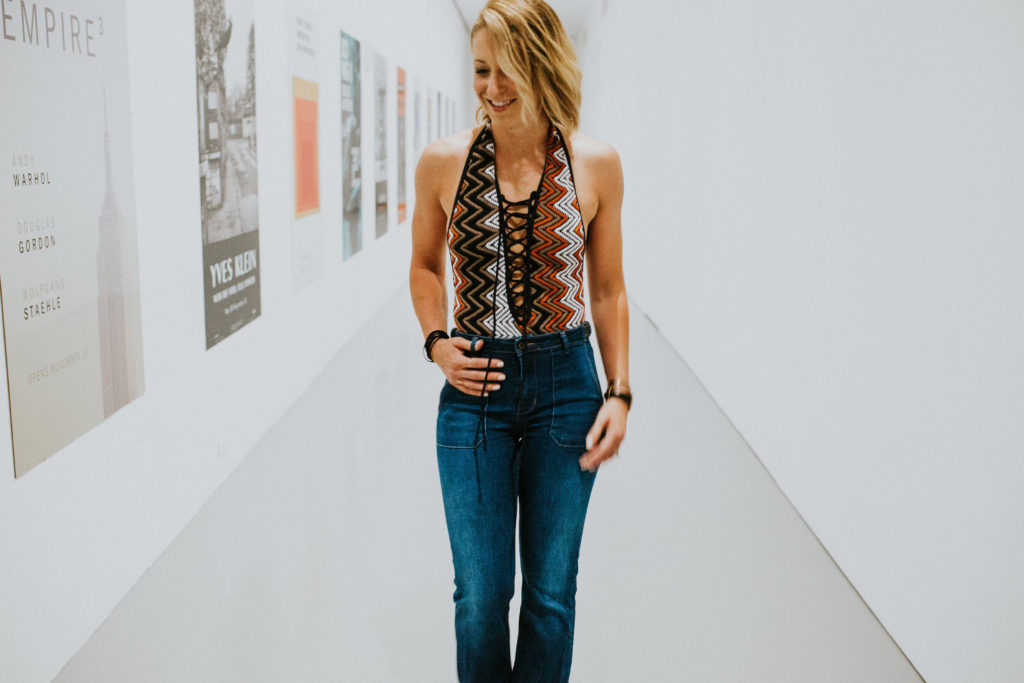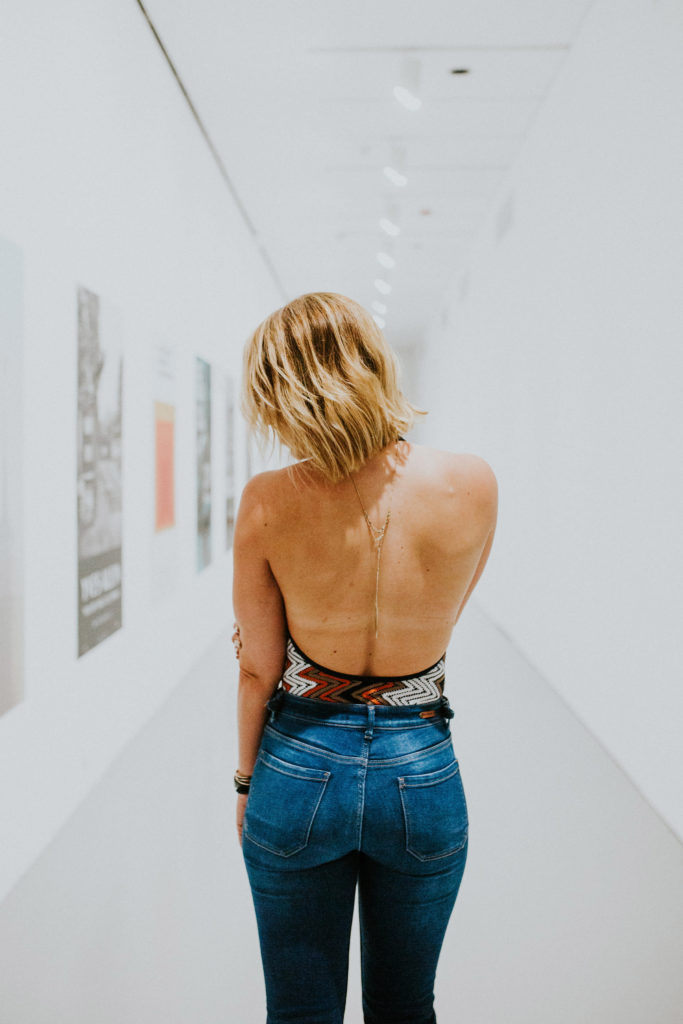 Sarah is wearing: Swimsuit (Nasty Gal), Jeans (Old Zara similar here), Blazer (Express), Watch (J. Beverly), Necklace (Victoria Emerson), Sunglasses (Forever 21), Heels (Old Fendi)  and Purse (Givenchy via Bag Borrow or Steal).
Photos by Emma Weiss Photo at The Hirshorn
xo
Sarah