We are absolutely honored to share this story from Becka Grapsy, a #52DayShred challenger and winner of our top two prizes during the challenge! She was a hard worker, a cheerleader and an inspiration to Leah, Michelle, myself and the rest of the group! Today, she is sharing her story and the 11 lessons about losing weight she's learned over 5 years and 70 pounds.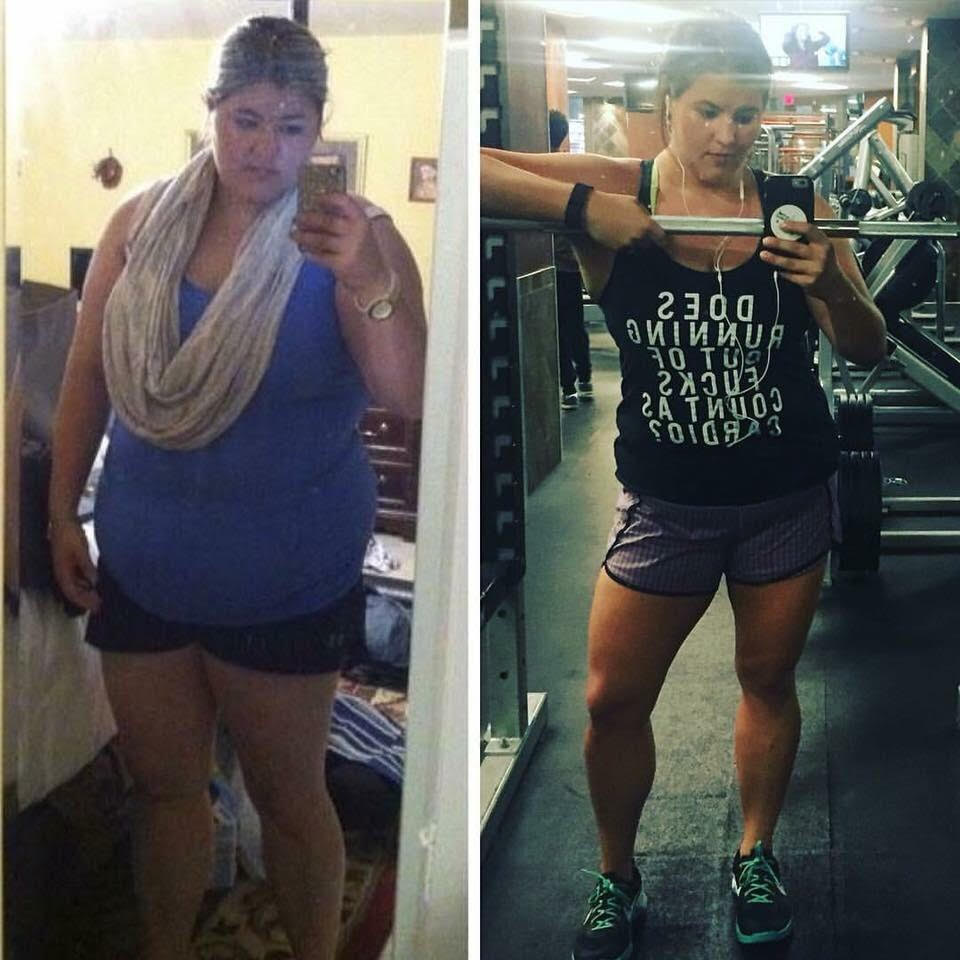 Spring 2012. I'd finished my undergraduate degree and moved to Washington, D.C. to work at a nonprofit. I'd been accepted in to a part-time program for my Master's degree in Homeland Security through Penn State. I was 21, excited about this new life: and I struggled with PCOS and insulin resistance, tipping the scales at over 260 pounds (I'm 5'7", for the record.)
One day I was sitting in traffic, and I looked over, and there was a gym with big open bay doors and shirtless guys sweating and flipping tires. I remember thinking, oh, wow, they must be doing CrossFit. So I went home and did what a good millennial does: I Googled it. A few days later I tripped through my first class.
There are several defining moments along this journey for me, but one sticks out: that fall, I was helping with some social media at the gym. I'd been working out for 6 months, but I didn't actually know why I was there. It didn't seem permanent. I mentioned to the coach I was sitting next to that I was considering doing a Whole30. He looked at me and said something along the lines of, "well, what are you waiting for?" then turned back to what he was doing. From there, I didn't look back.
Here we are, five years into that journey. I am finishing up the 52 Day Shred, led by two amazing women I met – shocker – at the gym. Through my ups and downs of different diets, of different workouts, of competitions and injury and finding my way into coaching, of 70 pounds lost (and still losing), I've learned a lot. Here are 11 lessons I've learned on my weight loss journey, and I hope they can help you, too. What are you waiting for?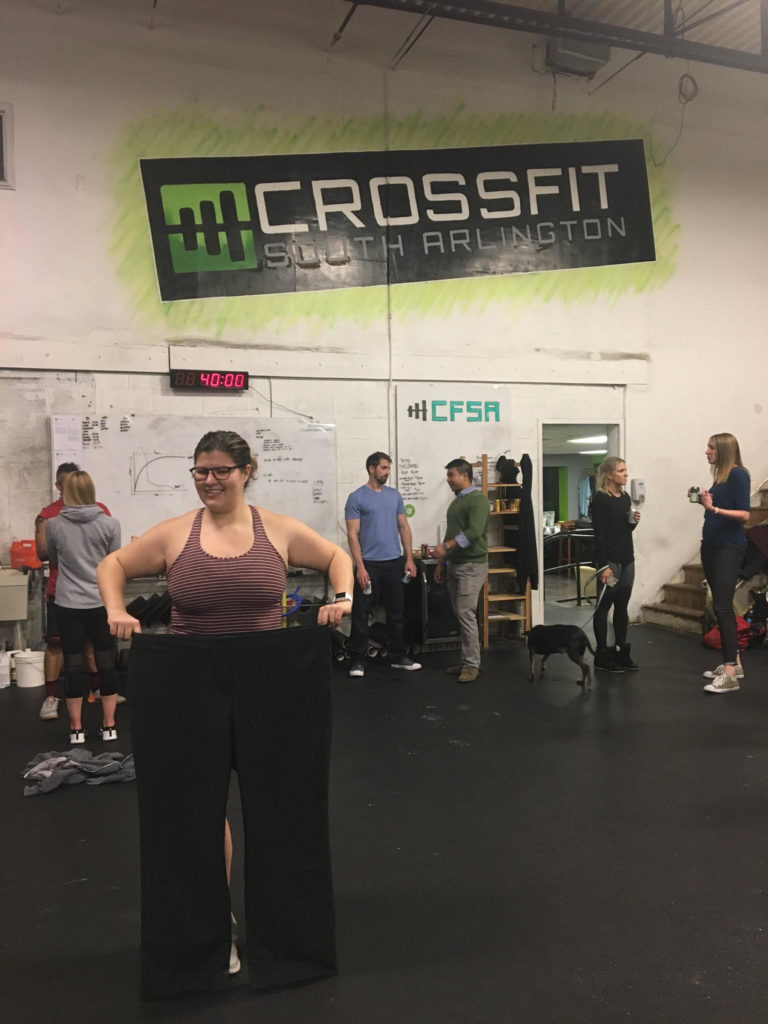 1) Calories in < calories out. You have to eat less than you put out. No if, ands or butts about it. Everything else is a tool that feeds in to this: a low-carb diet, IIFYM, weight loss surgery, drinking water to help keep yourself full… it all comes back to this. You have to be in a calorie deficit. You're not an exception to science; I'm sorry.
2) Most of your diet is in the kitchen. Exercise for health and because it makes you feel good. Exercise as a celebration of life and your body and this moment. I'm a CrossFit coach – I love exercise, I love weights, and the gym is my happiest place. But generally speaking, exercise is a small part of weight loss.
3) Weigh your food. With a food scale. Even the difference between measuring cups and tablespoons versus the actual weight of the serving size will surprise you. You're eating more than you think you are; I promise.
4) Protein first. Will you strictly meet your weight goals just following calories? Probably. But you will probably be hungry, probably unhealthy and probably experiencing poor recovery in the gym/from life. Plus, firm protein keeps you satisfied between meals.
5) Motivation is fleeting. Motivation is great, but it doesn't last. You know what lasts? Systems. Use the time you're motivated to set up systems that won't fail you. Use the time you're motivated to establish habits and patterns that you can default to on the days that you're not motivated.
6) Weight loss isn't linear. For my ladies out there especially – look at your trends, not your day-to-day fluctuations. I am a fan of weighing yourself every day and tracking it. (I LOVE the app Happy Scale.) Also, take photos. If you don't see a difference, ask a trusted friend. We are our own worst critics.
7) "Instead of saying you don't have time, try saying it's not a priority." We all have the same amount of hours in the day. You make time for what is important to you: meal prep, tracking your food, watching Netflix for 6 hours, etc.
8) Sleep. Nothing throws your hormones out of whack like even mild sleep deprivation. If you are not losing weight, this is the first place to check (after #1.)
9) Walk more. If nothing else, walk more. Low intensity steady state (#LISSforlife) will do more for you than you know. If I'd gotten up and just went for a walk every time I beat myself up mentally about going for a run….
10) Choose your hard. Being in a place where you are uncomfortable with your body is hard. Dieting and change is also uncomfortable and hard. Choose your hard. The time is going to pass anyway – might as well do something with it!
11) Love yourself. Wherever you are, right now, you are deserving of love and being treated well. You are deserving of people who respect and care for you. Your body is deserving of good treatment. Exercise is not punishment and food is fuel. You are enough, right now, even if you never lose a pound. And I believe in you.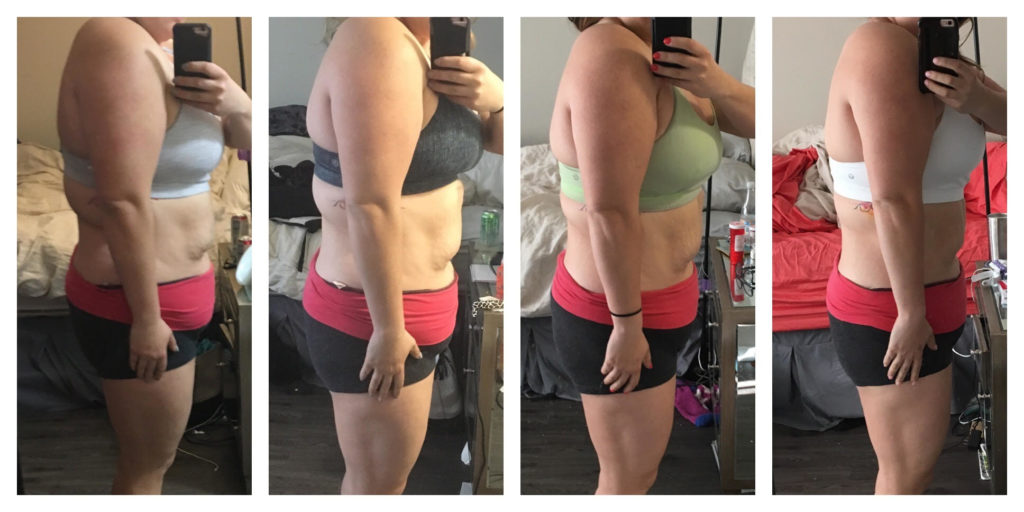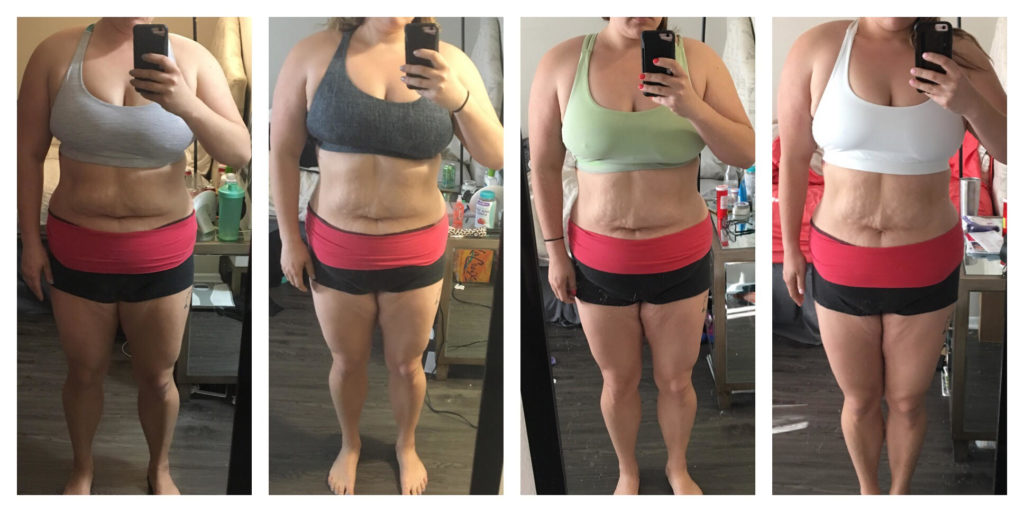 About the author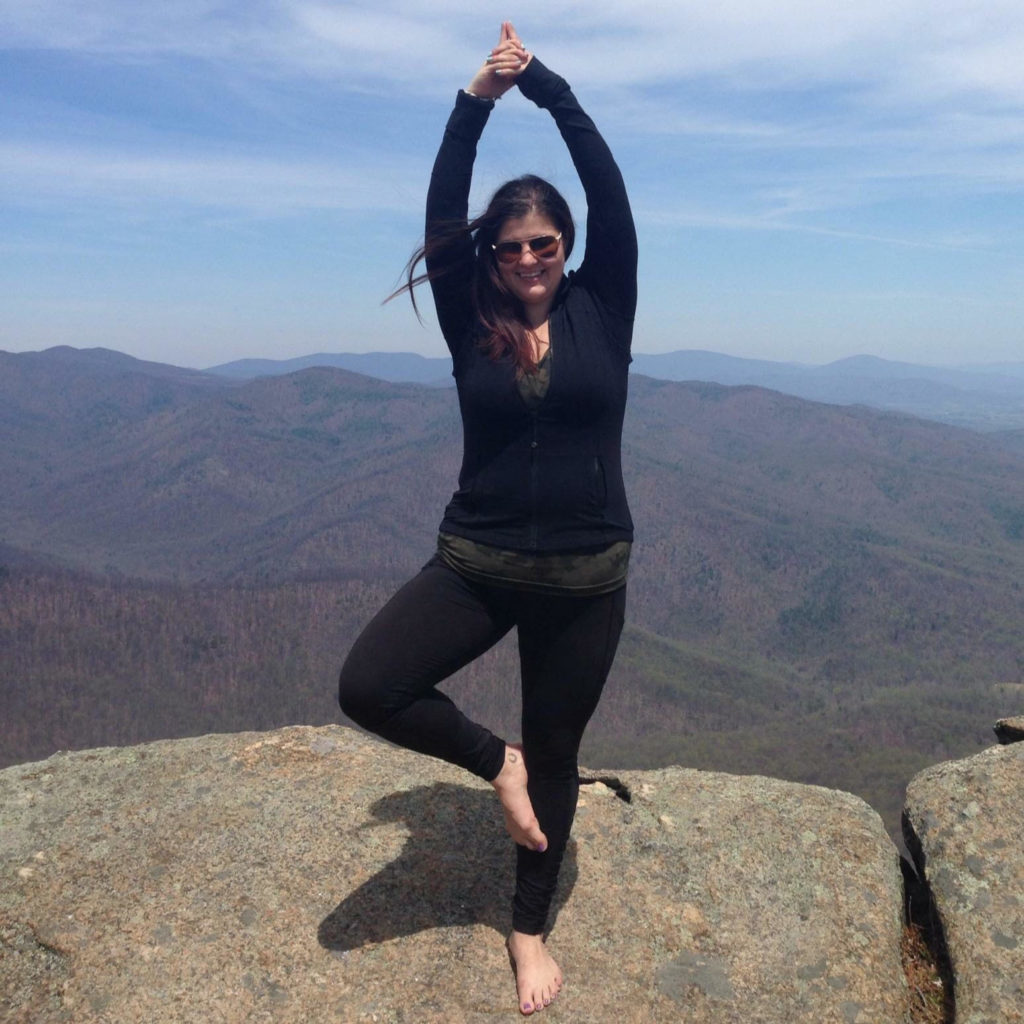 Becka Grapsy is a late-20something who has lost over 70 pounds while living and playing in Washington, D.C. By day she runs the world (ha!) as a federal media relations specialist; by night she lifts heavy things and coaches at CrossFit South Arlington (and occasionally, she masquerades as a pro-amateur cupcake baker.) Her favorite things include prosecco, writing, and long walks with friends; her least favorite things include sauerkraut and running. She photodocuments her life and the dogs in it on Instagram at @beckag.