Scrub a dub dub, who is new to the tub? Baby Adaline was!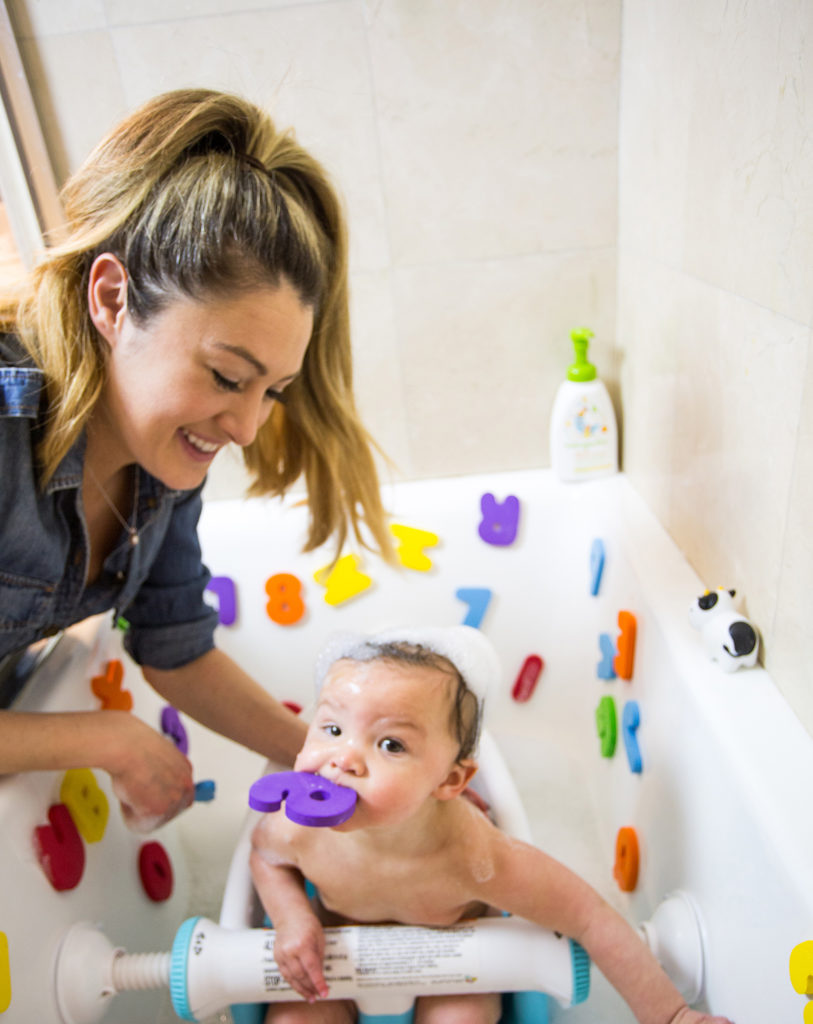 Who knew the transition from the sink to the tub could be so difficult. Adaline who just turned 9 months is now 32 inches long (yup, she's a long one) and we are both loooooong over due for this transition. As my increasingly mobile, long legged lady kicks and moves and splashes all over the kitchen, I knew it was time for the move. So I did what I normally do; google, read, ask mommy friends and try out new products until I find one that sticks.
I just returned from my trip back home from DC and while traveling had attempted a few nightly baths in an adult bathtub but it did not go quite the way I had envisioned. I was trying my best to improvise by lying towels down and even placing her in a laundry basket but the open space and new environment frightened her. So I took action while away and ordered My Bath Seat™ from Summer Infant to return home to use immediately and all I can say is … SUCCESS!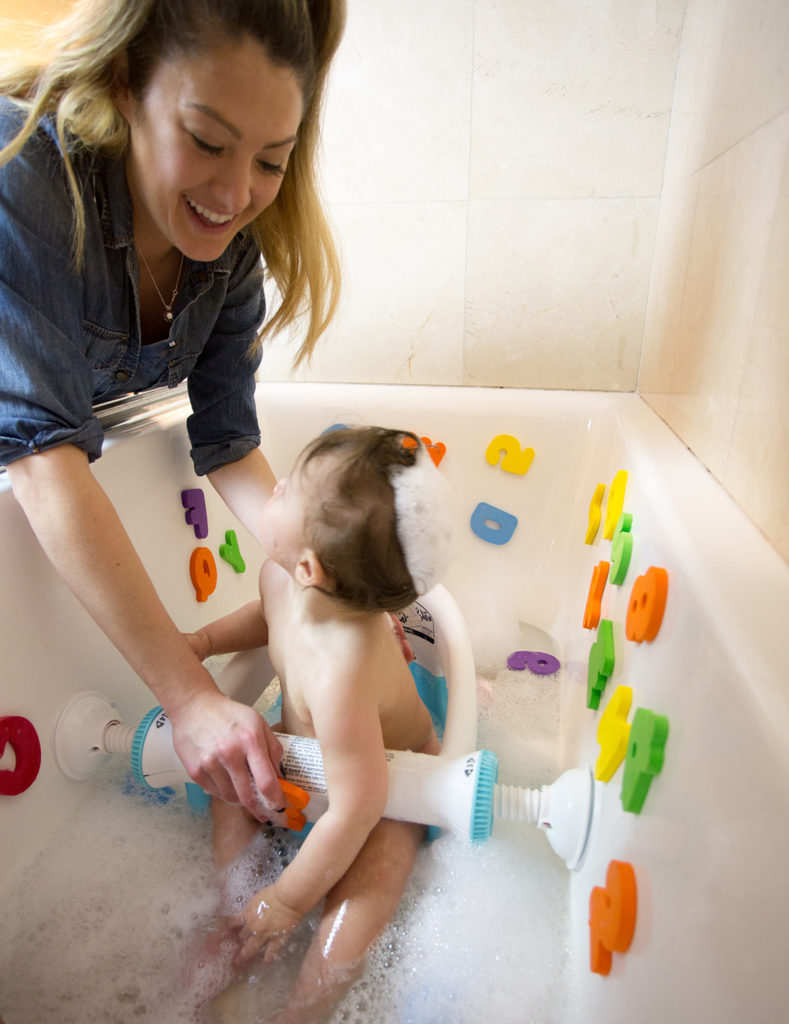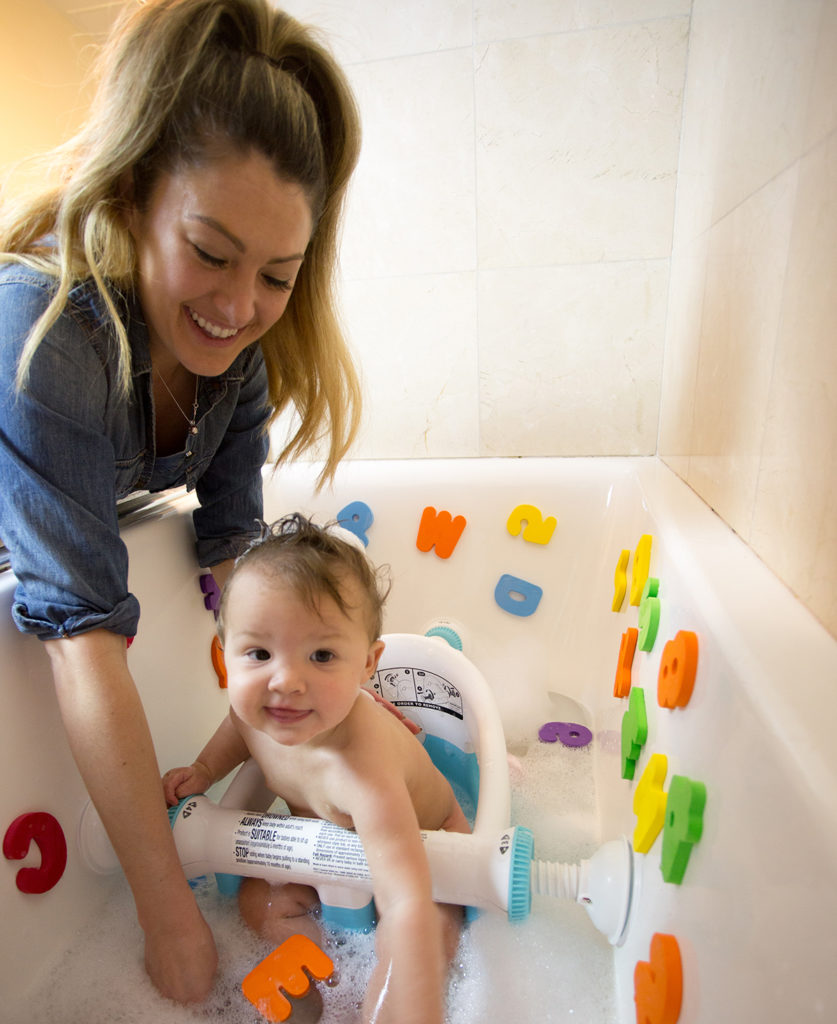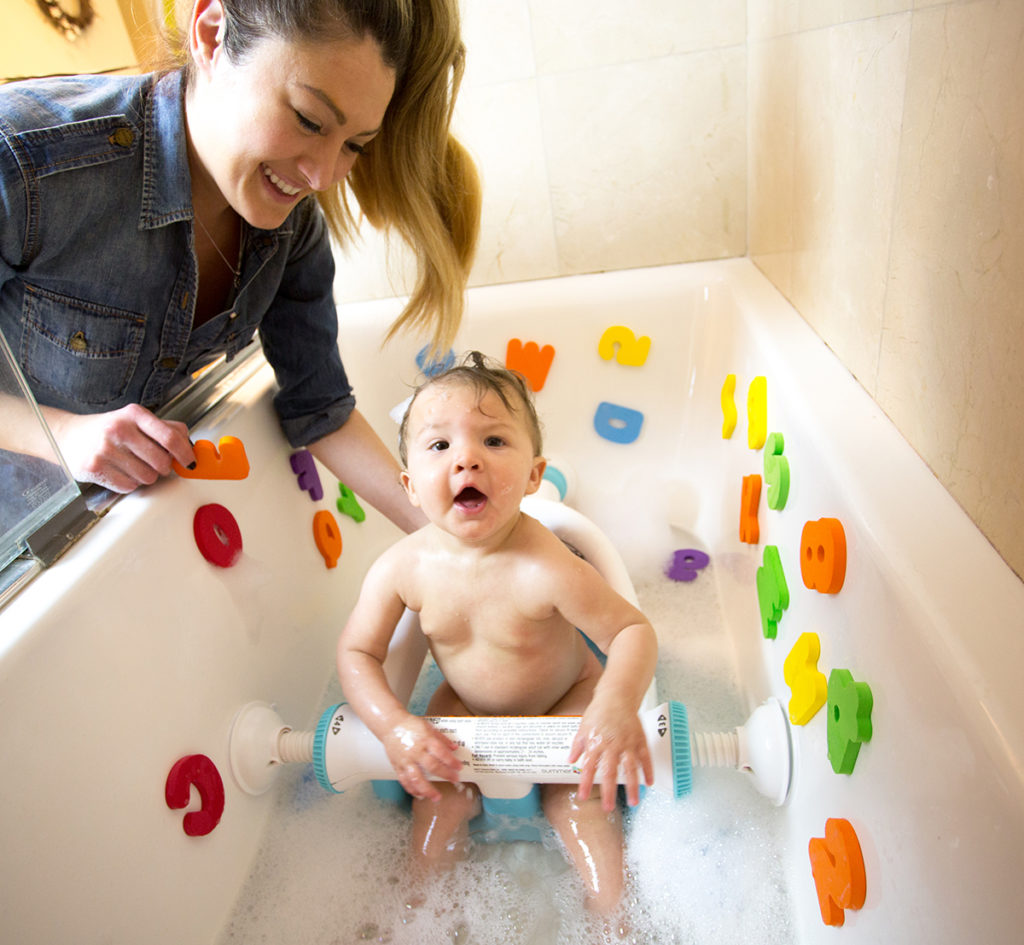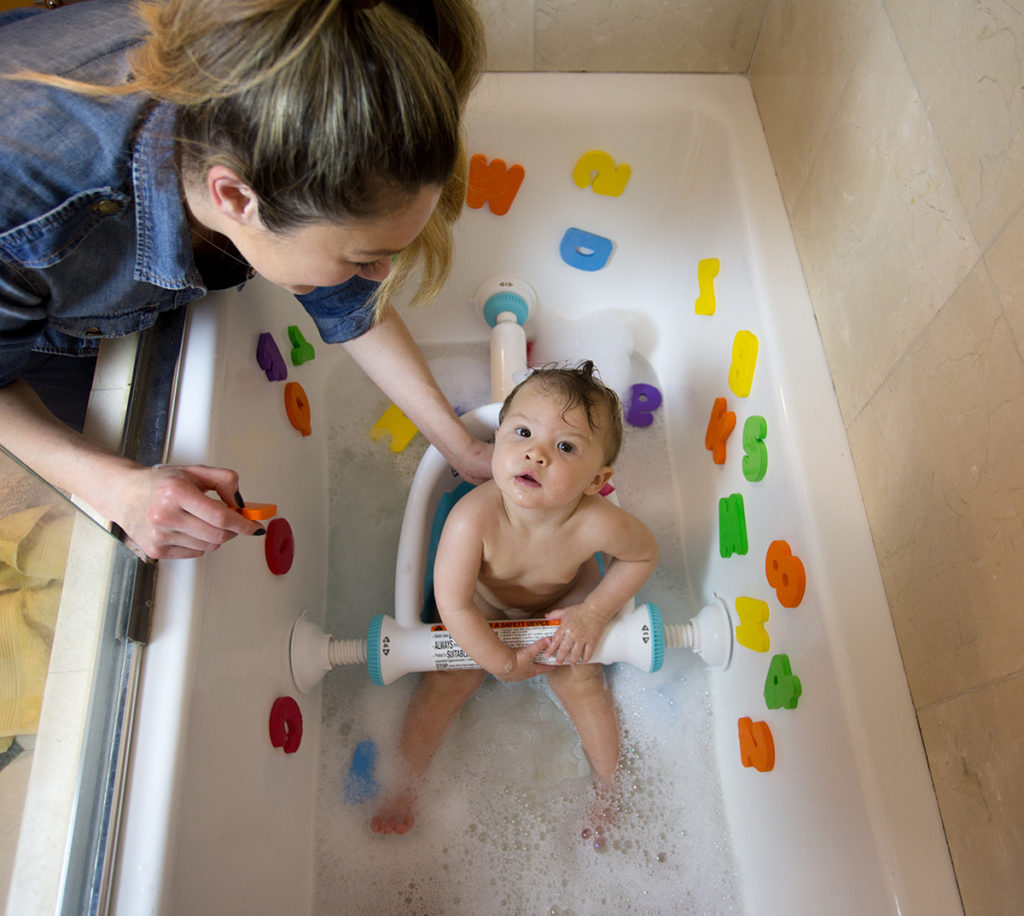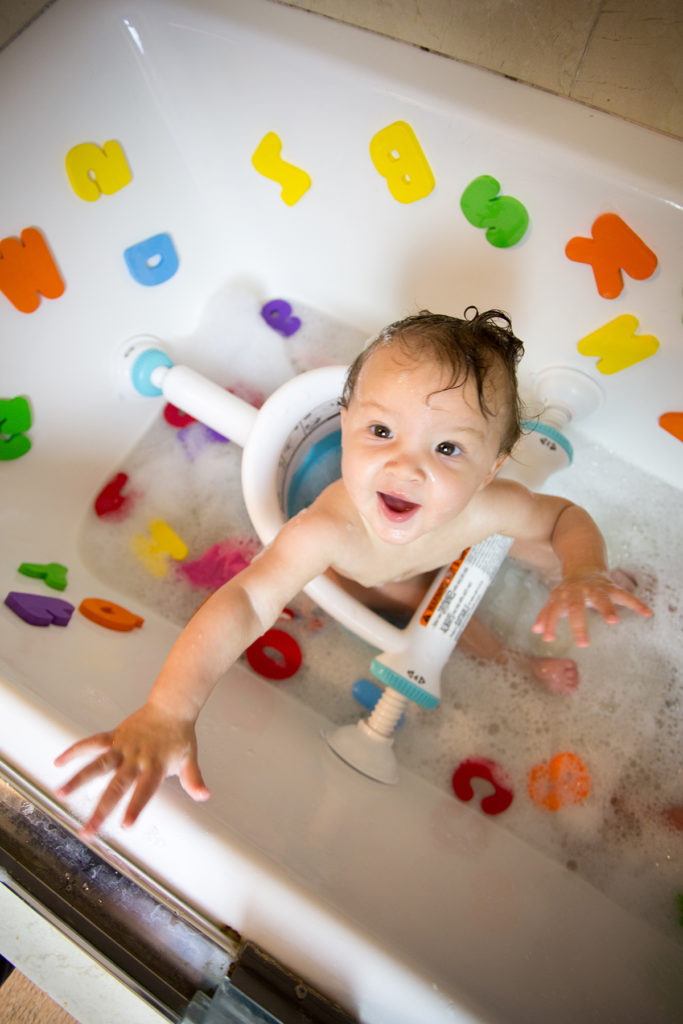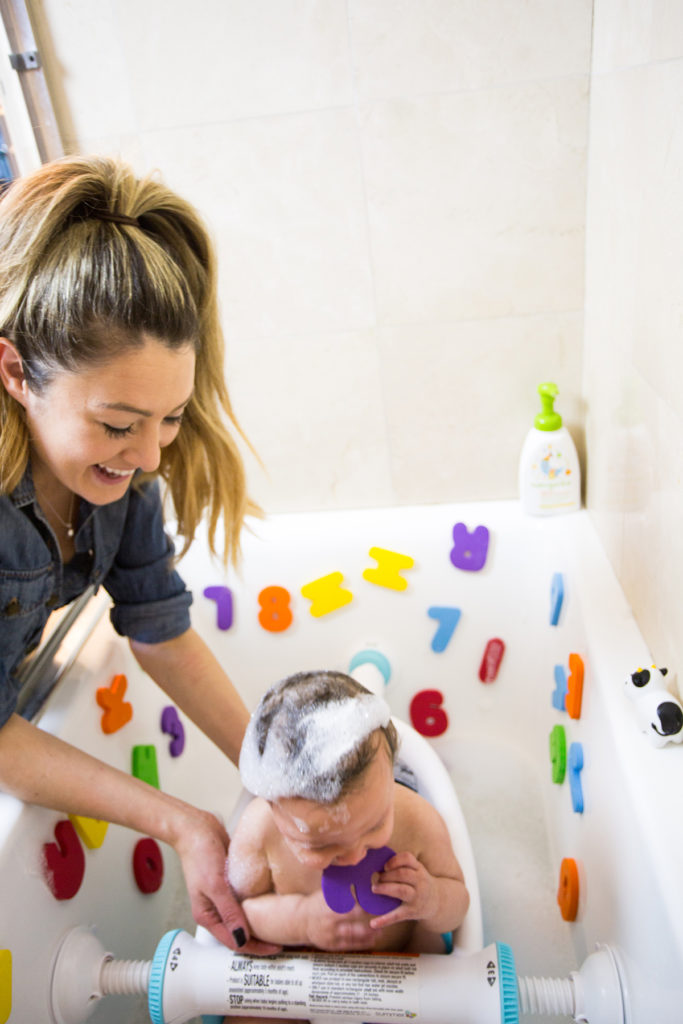 Baby girl loves it because it allows her to sit up and splash around while still having her safely contained with comfort. This seat has three sturdy arms for 360° of support, a high back rest and a spacious frame which helps keep my wild child securely in place while giving mommy two free hands to help play and scrub a dub away while taking in those silly heart warming, intimate moments. Of course, always keep baby within Adult's reach.
She has always loved bath time but now that lil' A can play away, she has never loved it more! I was completely amazed at how much she loved it the first time and how well she did sitting up like a big girl in her tub. My Bath Seat™ has made the transition so smooth and effortless and the perfect introduction into the big girl tub! Parenthood can be exhilarating, exhausting, beautiful, frustrating yet always, always rewarding. Why not buy the right products to make the most of this overwhelming time that unfortunately can fly right by.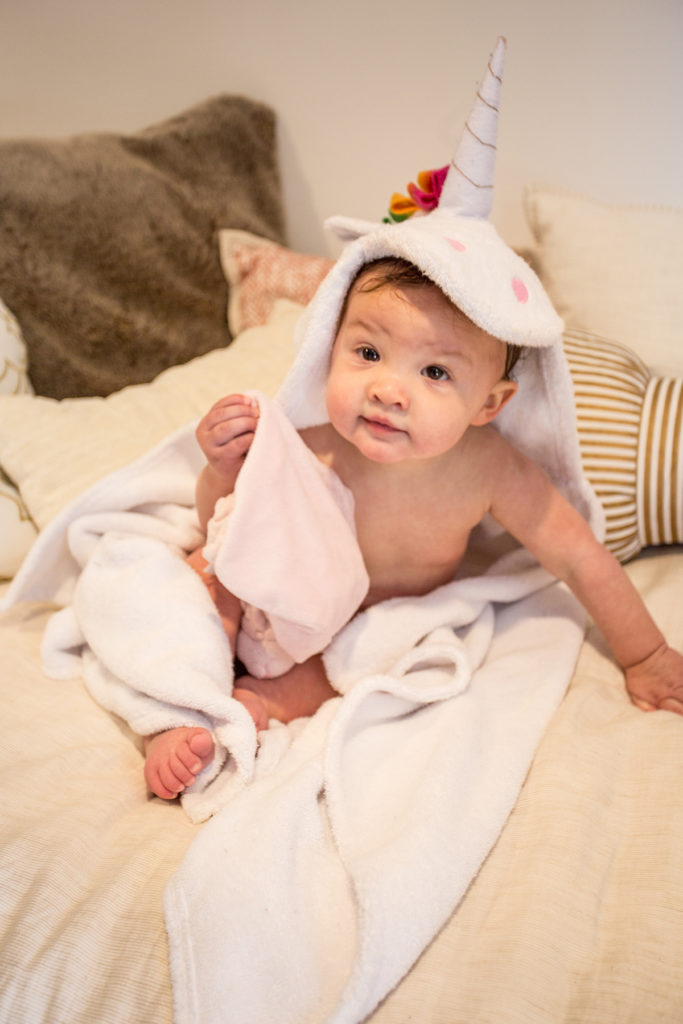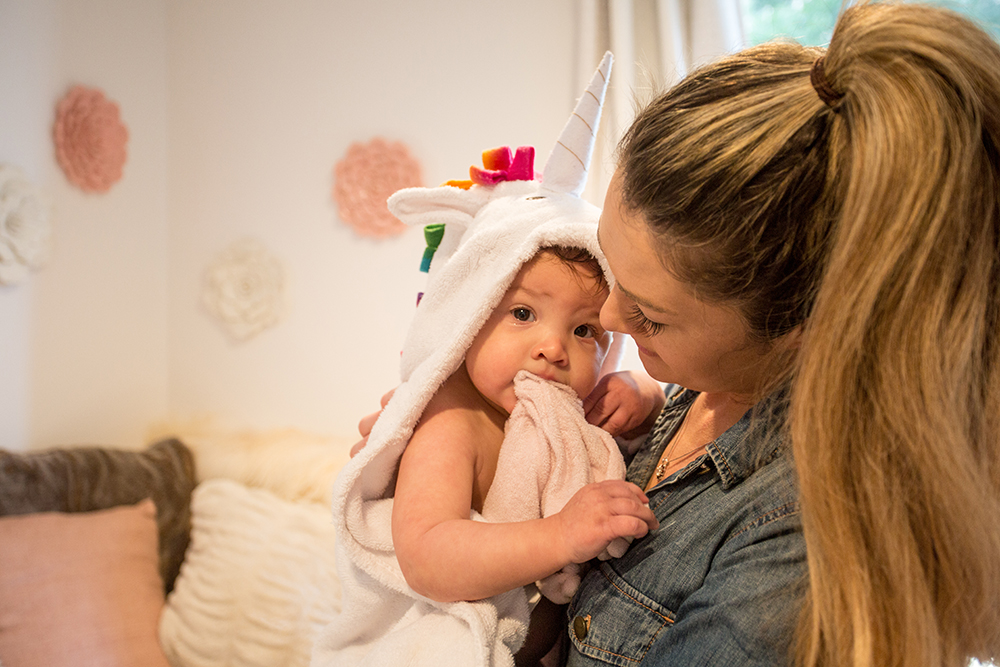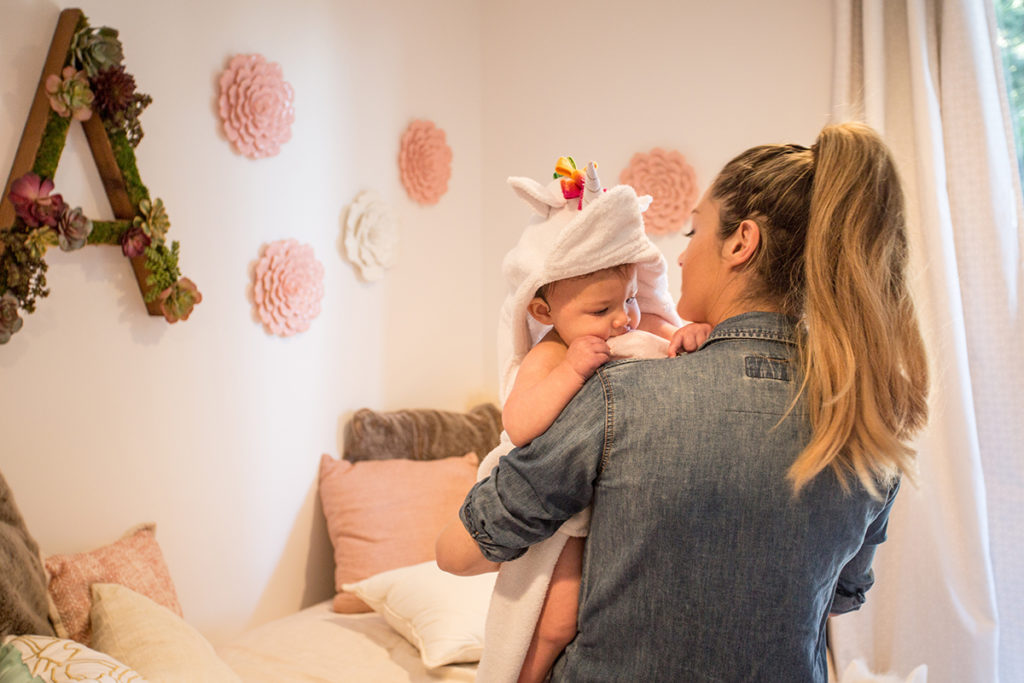 xo
Michelle
Thank you to Summer Infant for kindly sponsoring this post. All opinions are 100% honest & completely my own.
The Summer Infant® My Bath Seat™ is JPMA Certified and conforms to ASTM F1967 Standard Consumer Safety Specification for Infant Bath Seats.