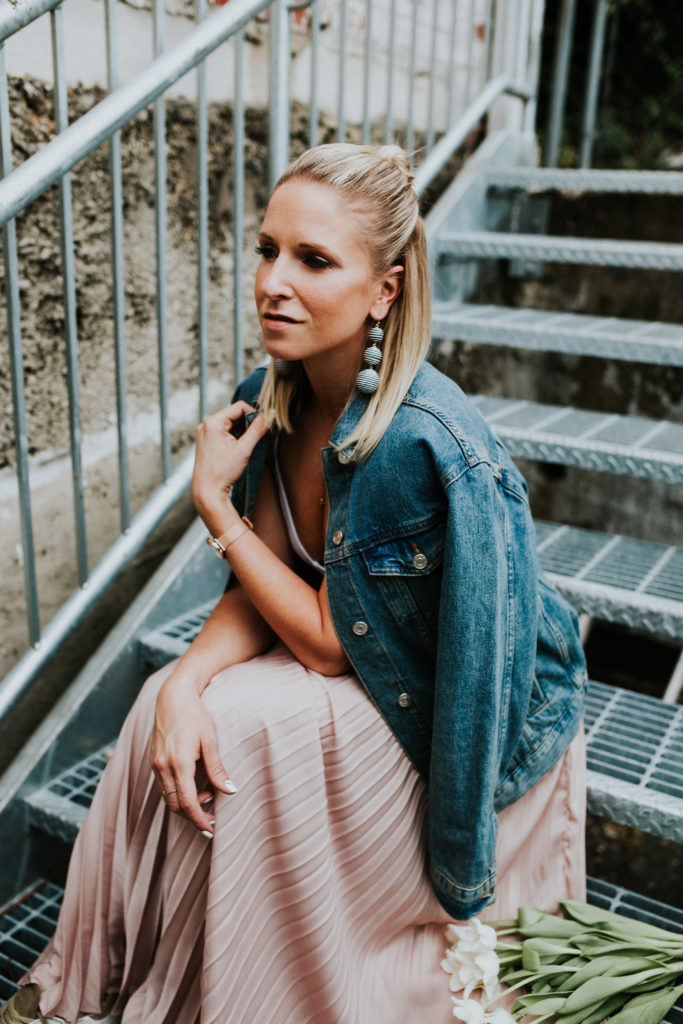 I remember the days when I wouldn't be caught dead leaving the house without wearing a pair of heels. Now I can hardly muster the energy to put a pair on when I'm going out to dinner! Boy have things changed! After a few years of working retail in 4-inch heels and then a few more years wearing them as a Dental Sales Rep as I visited accounts all over the city, my feet officially hated me. Luckily my latest gig allows me to wear sneakers, probably because have the coolest boss EVER ;).
Wearing sneakers with a skirt used to be a HUGE faux pas, I can remember seeing ladies wearing their old Reebok sneaks paired with nude hose and skirt suits, power walking to work. While it beat the alternative of running around the city in heels, it definitely wasn't a good look. But it seems that after years of discomfort and following the motto "beauty is pain" we are seeing comfortable shoe styles and clothing hitting it big. It seems that finally the fashion industry has caught on to our need for comfortable trends.
While sneakers are now OK to wear with most looks, there are a few tricks to follow to make sure you still looked polished and pulled together.
Pair your cook kicks with a long maxi pleated skirt that gives your look a more fun and playful vibe.
Invest in a statement sneaker that you can wear with everything. Look for a pair with an unexpected element like a bright stripe or metallic leather. I love the gold details on these Golden Goose tennies.
If you have a really fly pair of sneakers, opt for ankle length denim instead of your long skinnies. This way you will be able to show off those kicks, plus a little ankle! Also, helps give the illusion of elongating your legs.
Up your cool factor by pairing a short summer dress with a pair of flat white sneaks like these Adidas Stan Smith's that literally go with everything.
Sneakers are no longer just your commuter shoe, you will keep these things on long past your flight!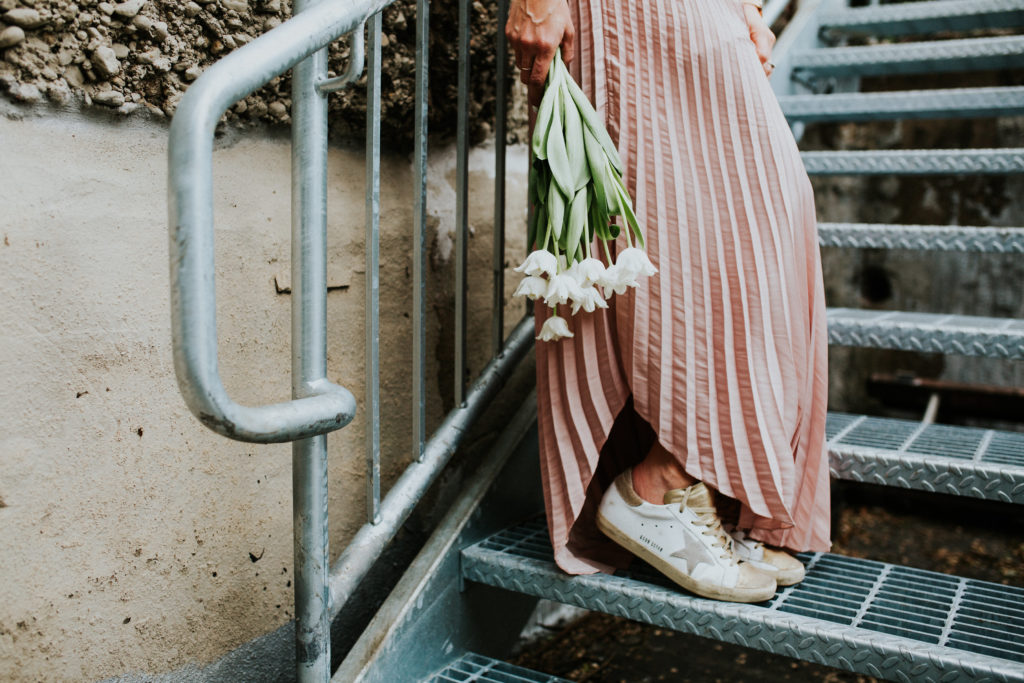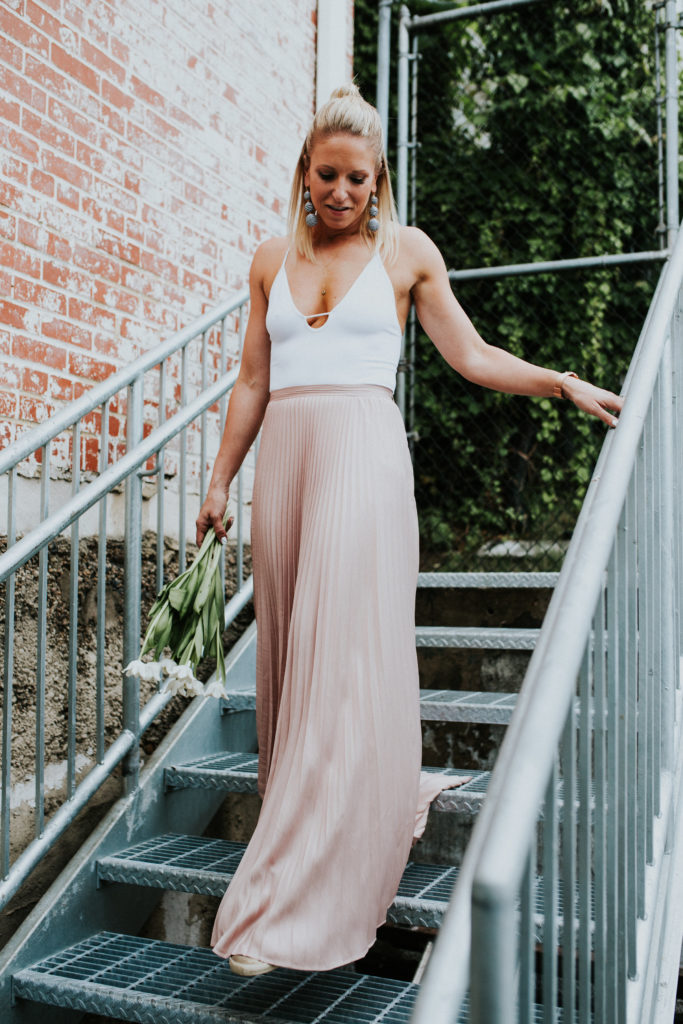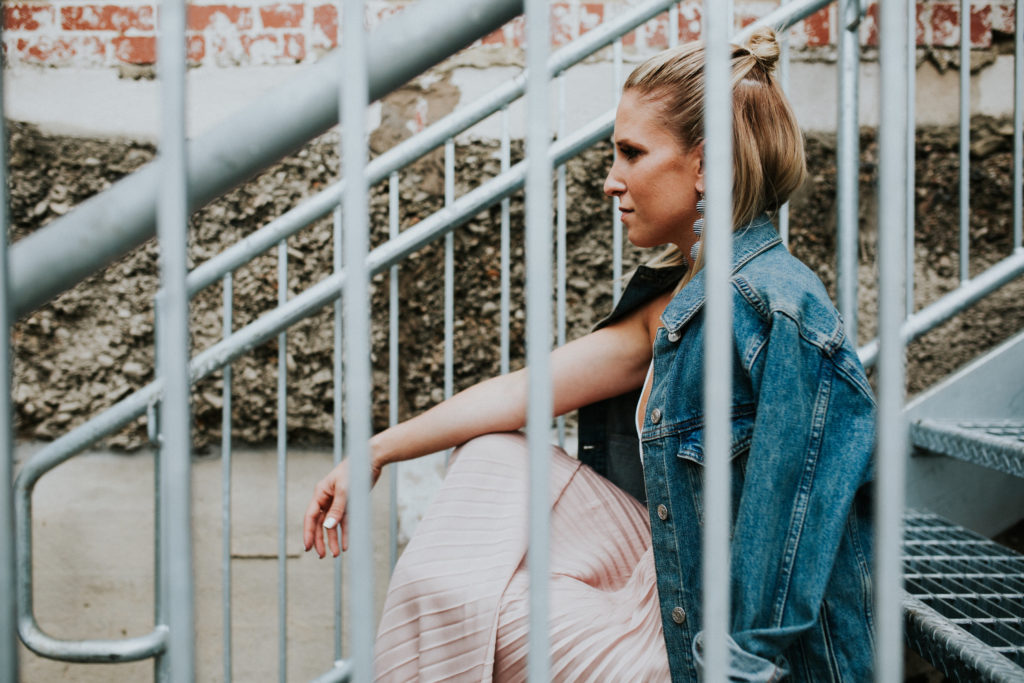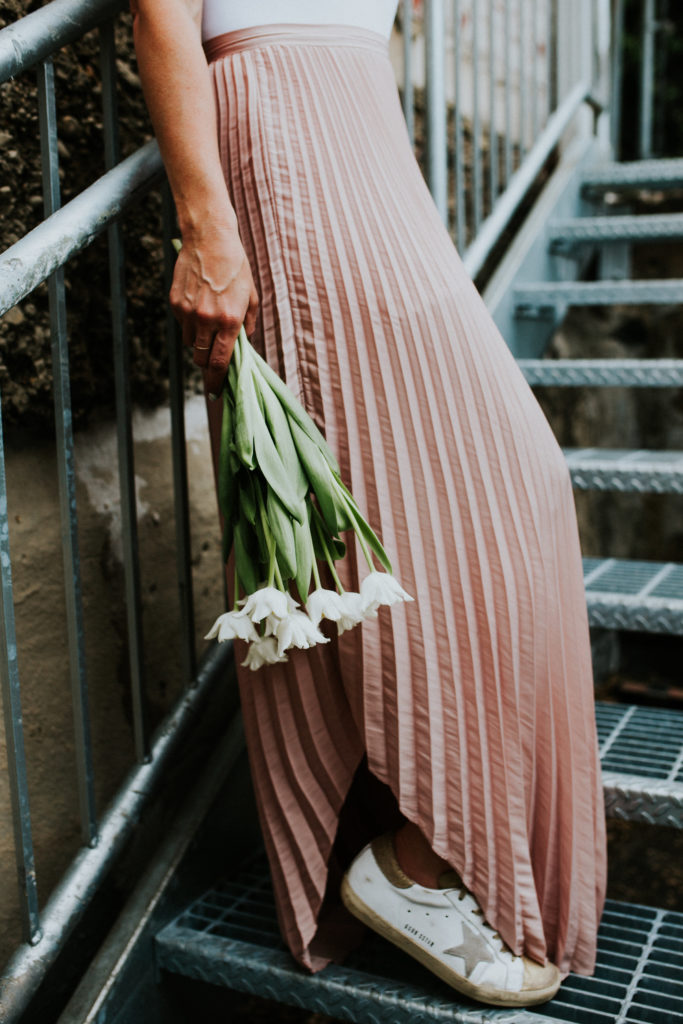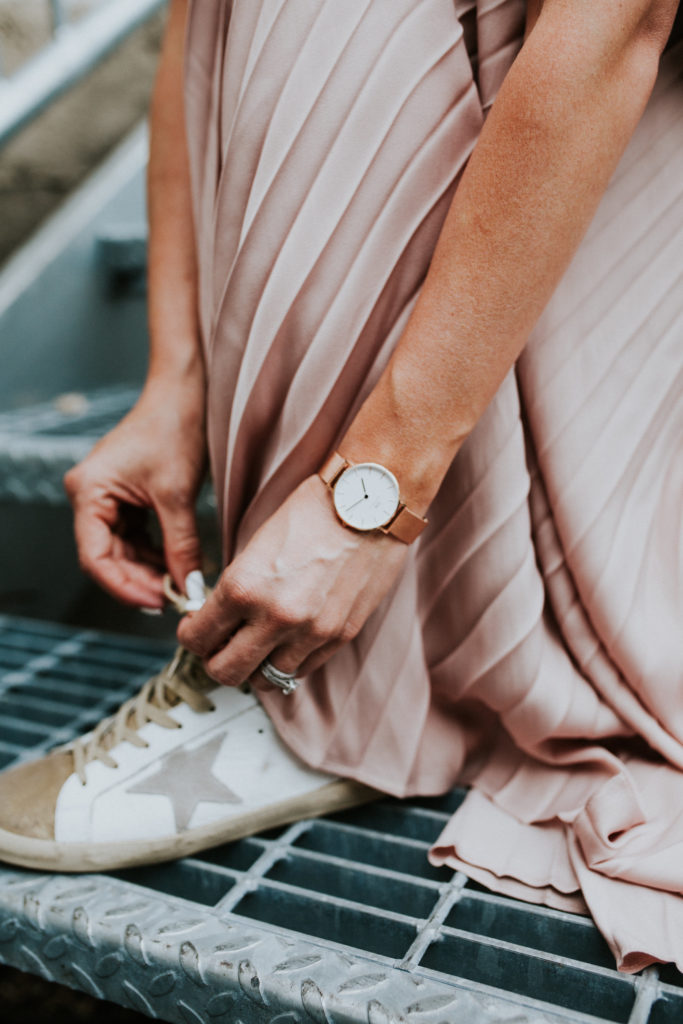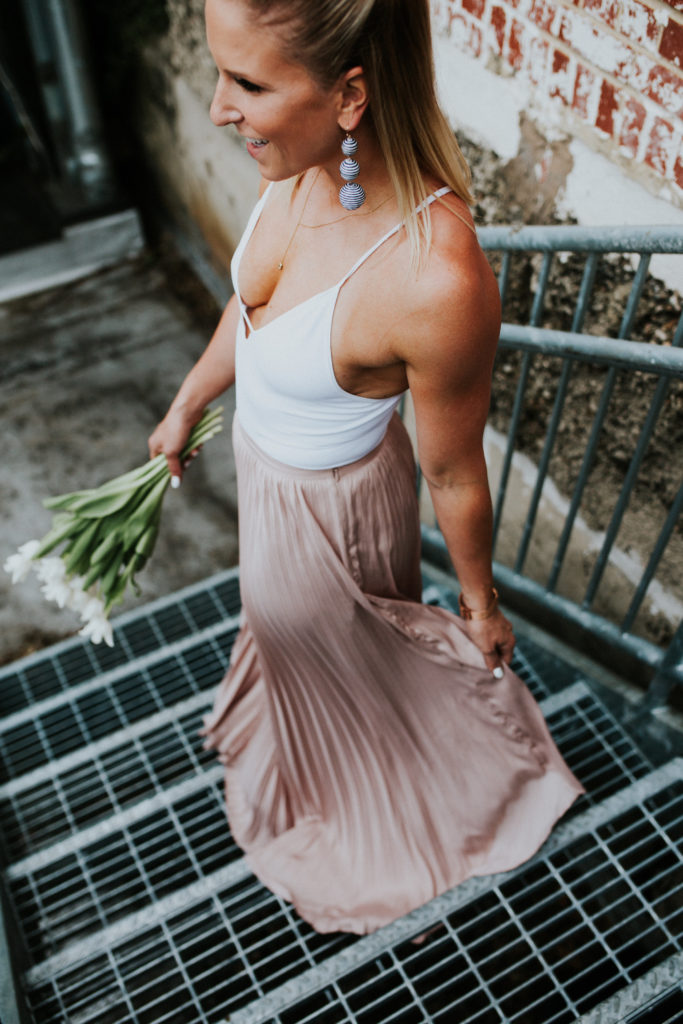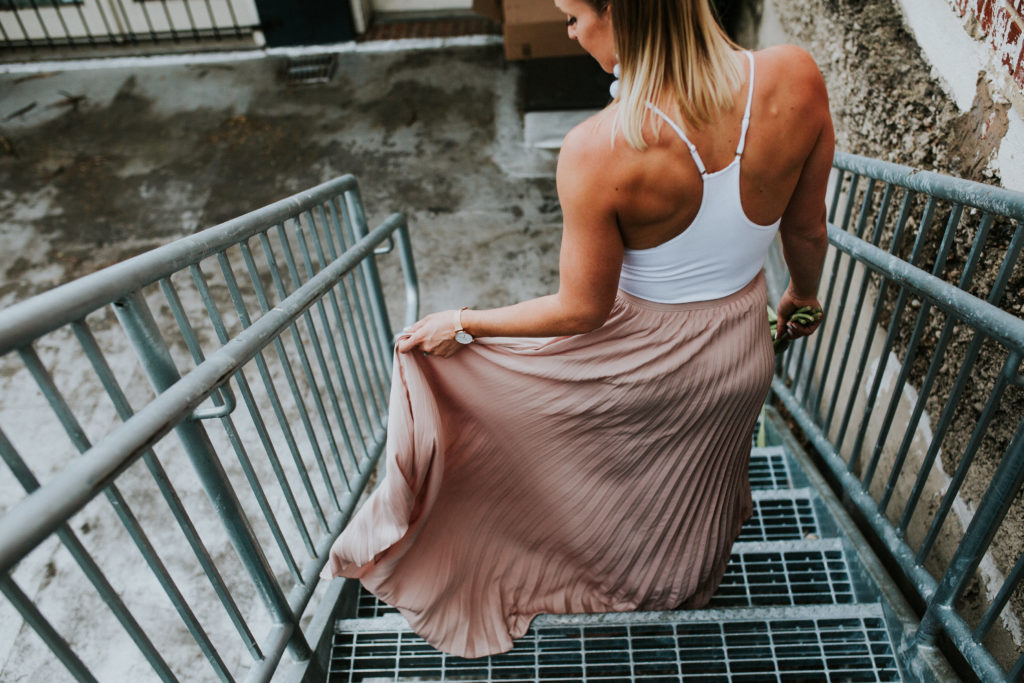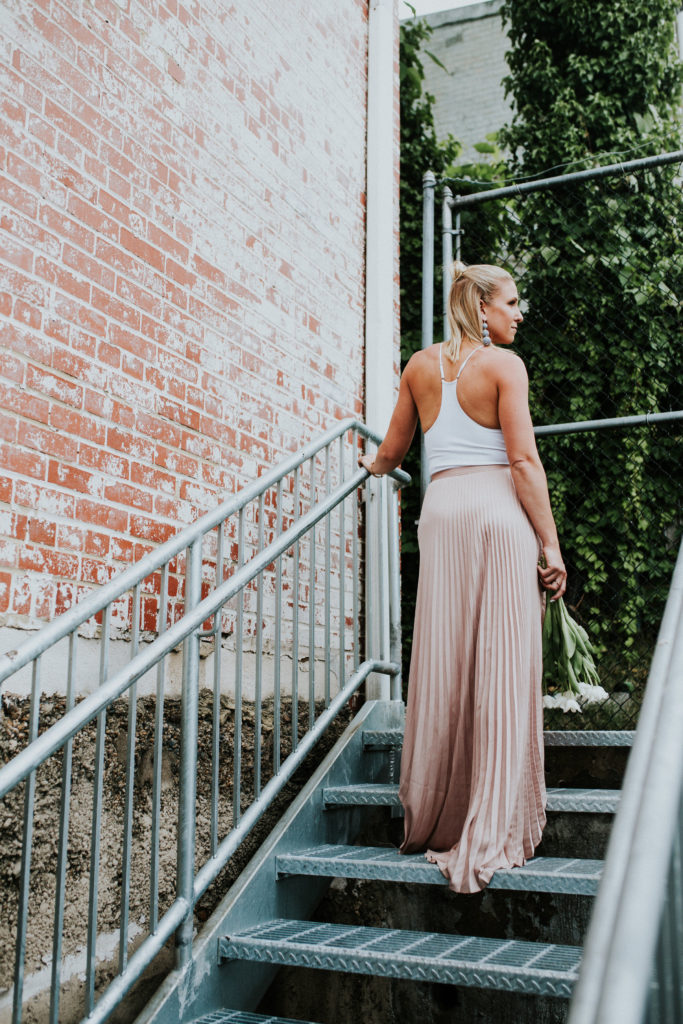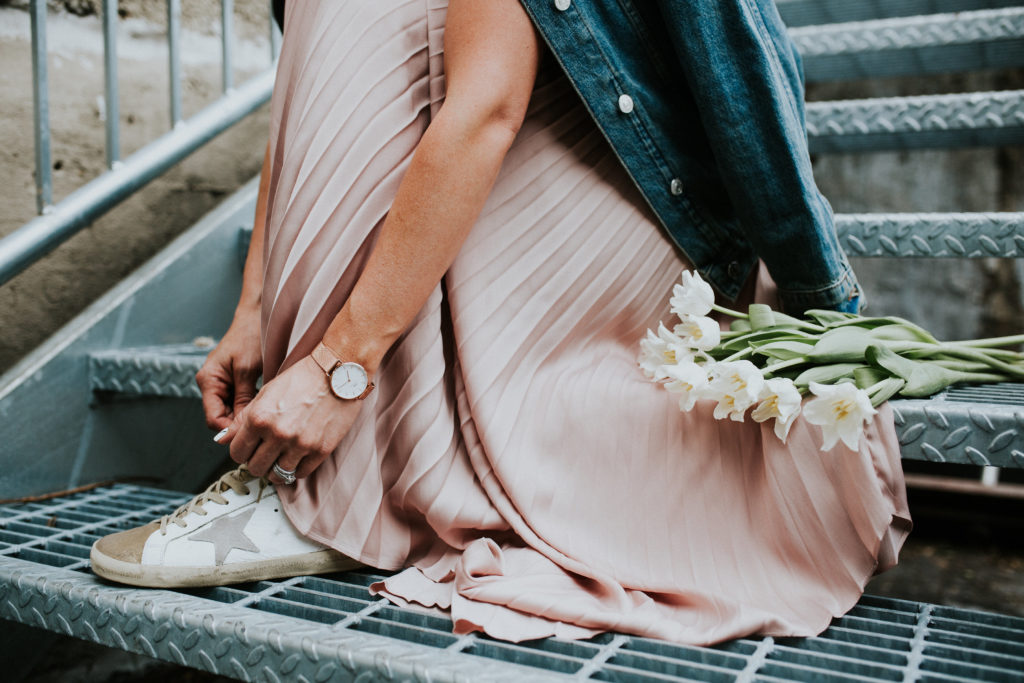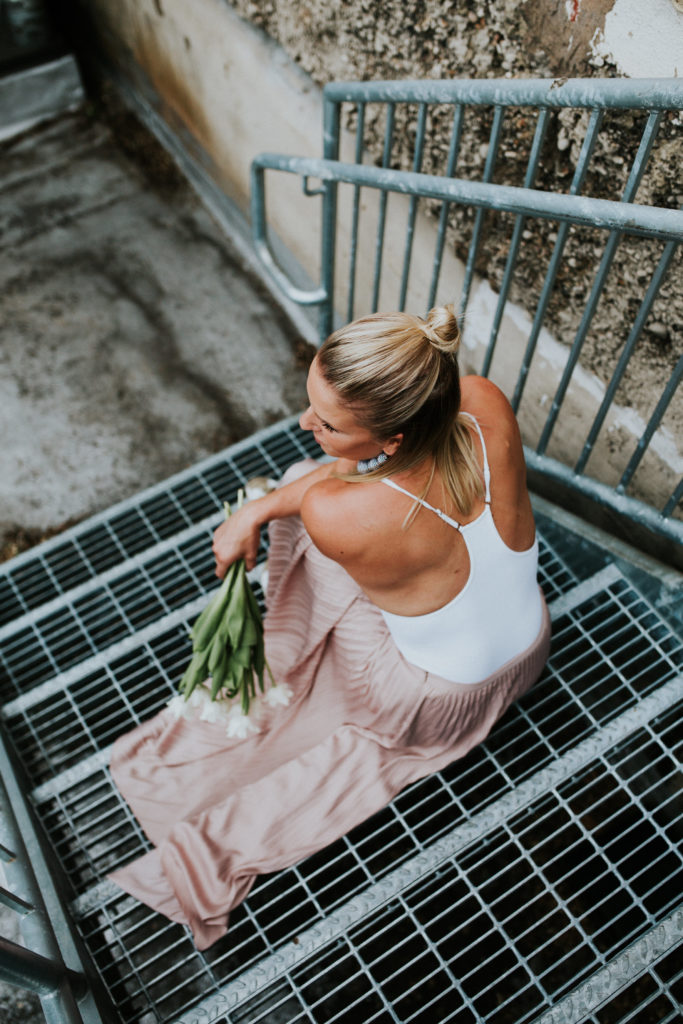 Wearing: Skirt: Dolce Vita via South Moon Under, Bodysuit: Free People via South Moon Under, Sneakers: Golden Goose and Earrings: Bauble Bar.