April showers bring ma' baby!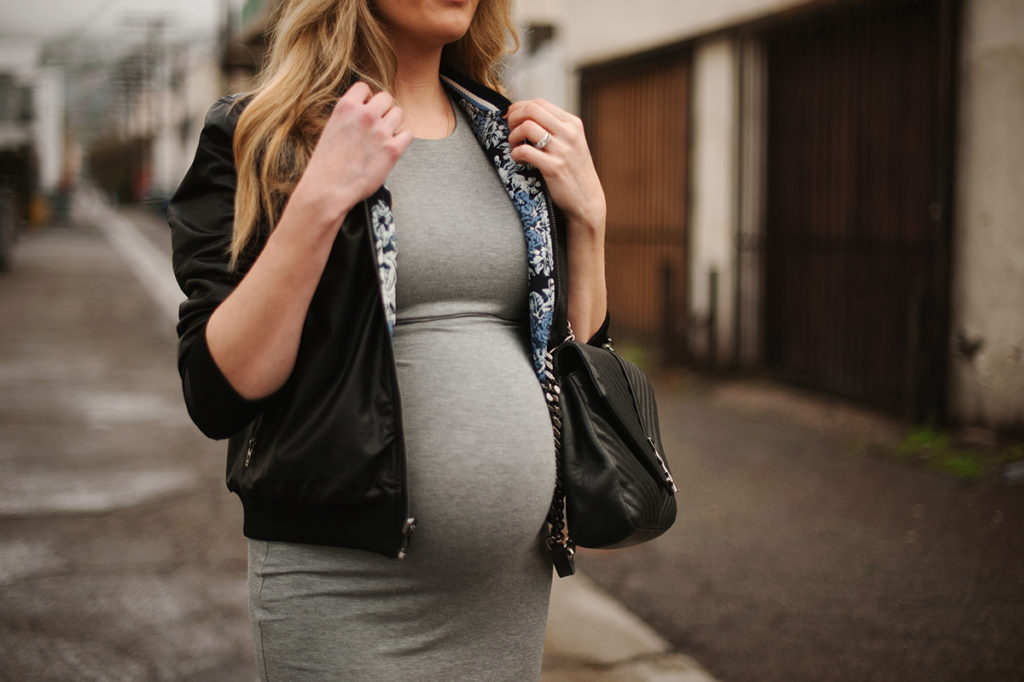 Yes, yes … we all know the saying "April Showers Bring May Flowers", but this year April Showers will bring something a little more special … ma' BABY! I have been waiting for this month to show face for what has felt like forever, and now that it's here it's crazy to think that I get to meet my sweet angel in just a week or maybe days, who knows?!
Like most women carrying their child for over 9 months, 39 weeks and 2 days to be exact, I'm more than ready to loose this belly and start the next chapter in this book of life … being a mom! Looking back at these photos taken just a little over a month ago, it's crazy to see how much I've grown in my last trimester. I can't even describe the feeling of un comfort I'm in now. I actually pushed back my first day of maternity leave because the thought of sitting or laying around waiting for her arrival just gives me anxiety. I can never find a comfortable position and quite frankly I would probably end up eating everything in the fridge! So working up until the last week has kept my mind off the anticipation.
So cheers to April for bringing so much bliss! I'm so ready to hold my sweet baby girl in my arms, not belly 😜 Seriously though, I'm running out of comfortable stretchy dresses and jackets to wear (this look linked below)!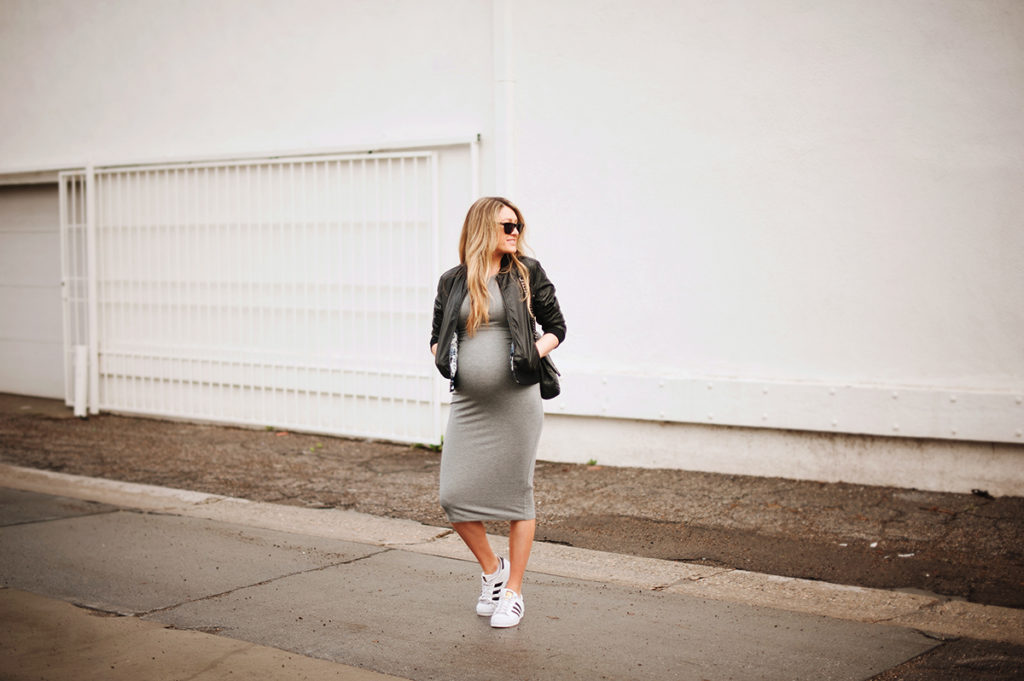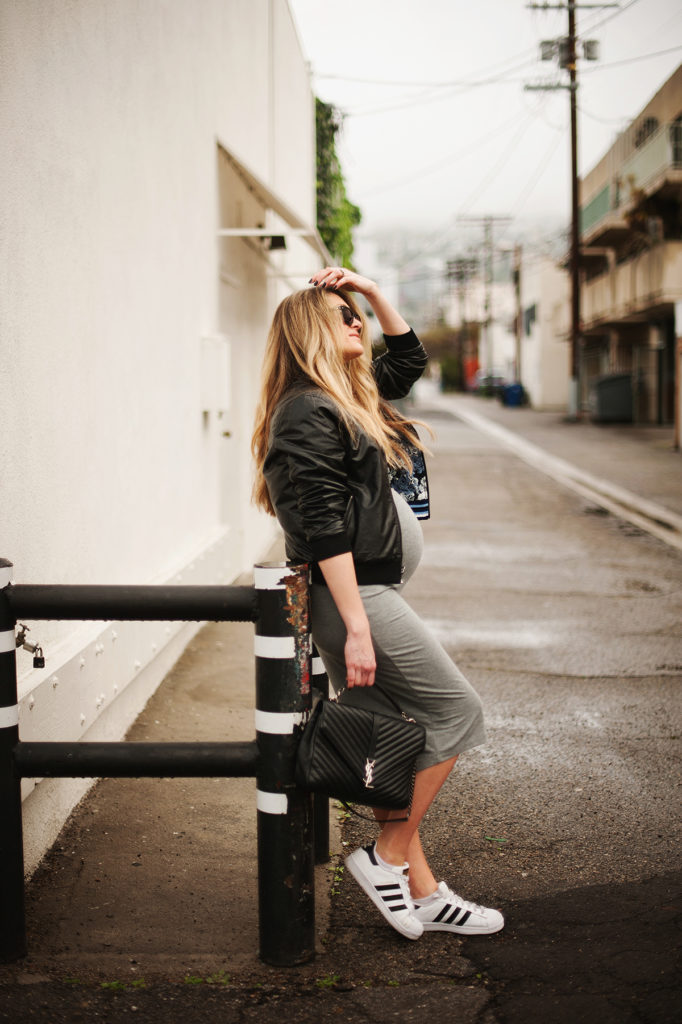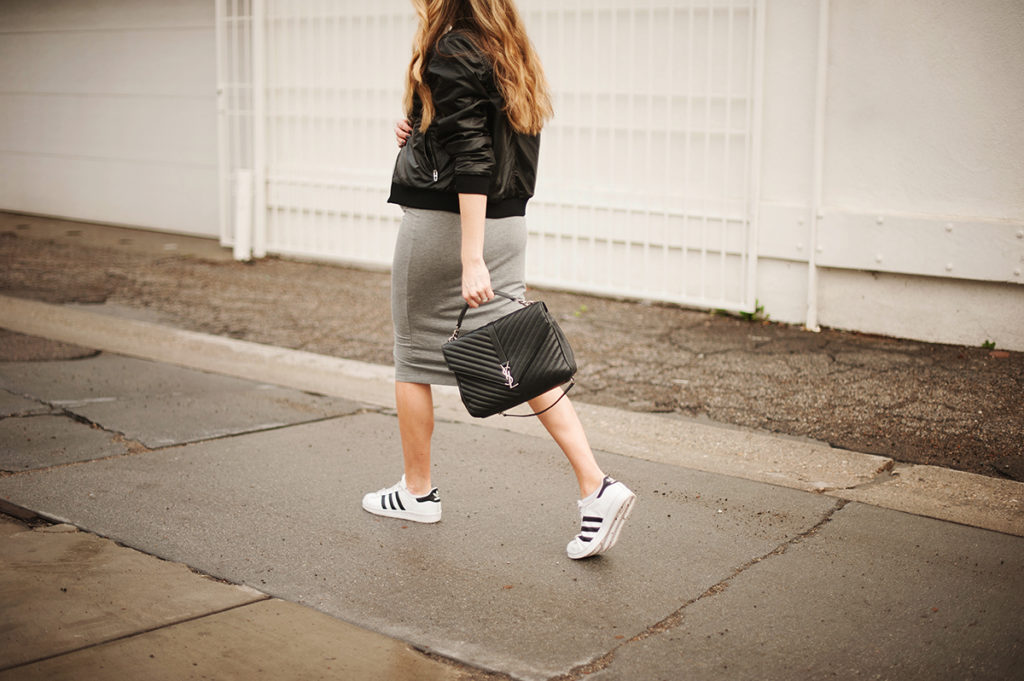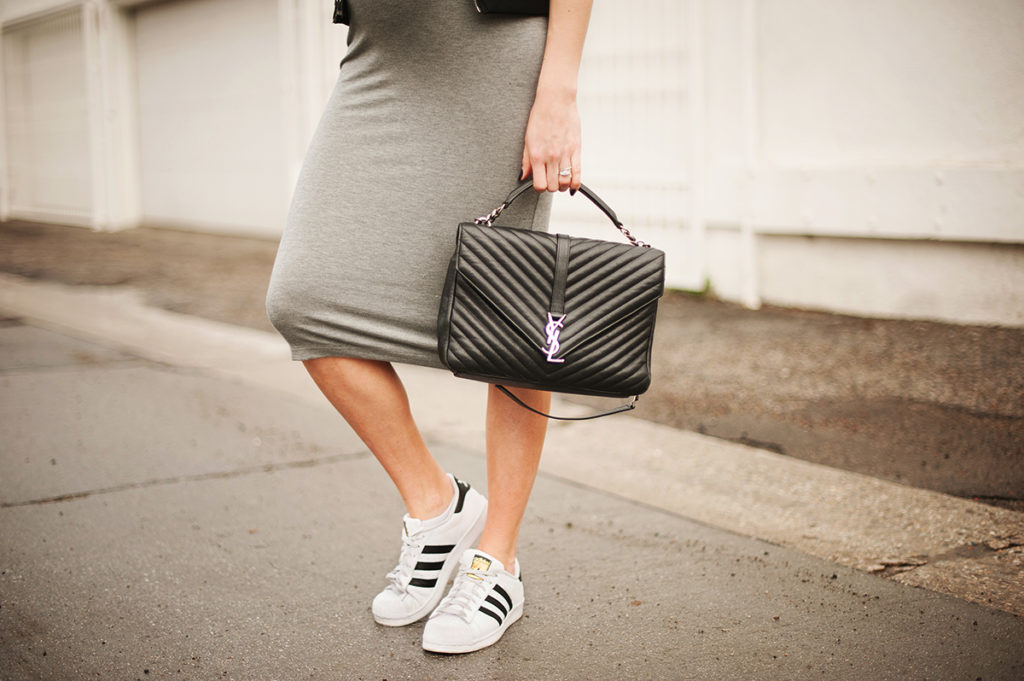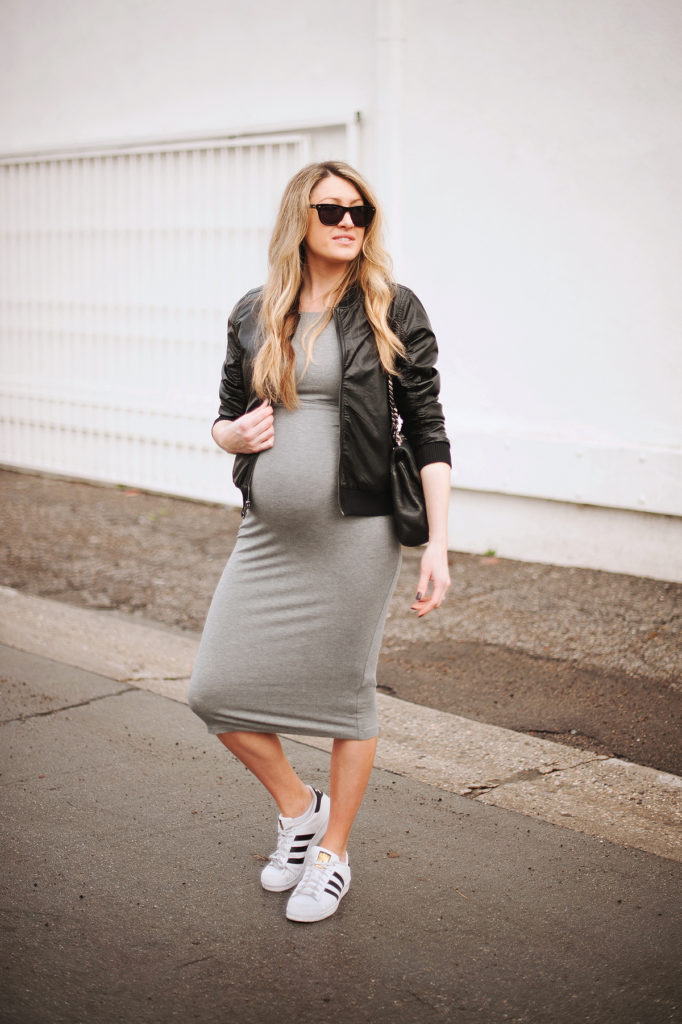 Wearing – Dress (T by Alexander Wang); Bomber (Blank NYC via Wylie grey); Bag (YSL via Bag Borrow or Steal); Sneakers (Adidas); Sunglasses (J.Martasand)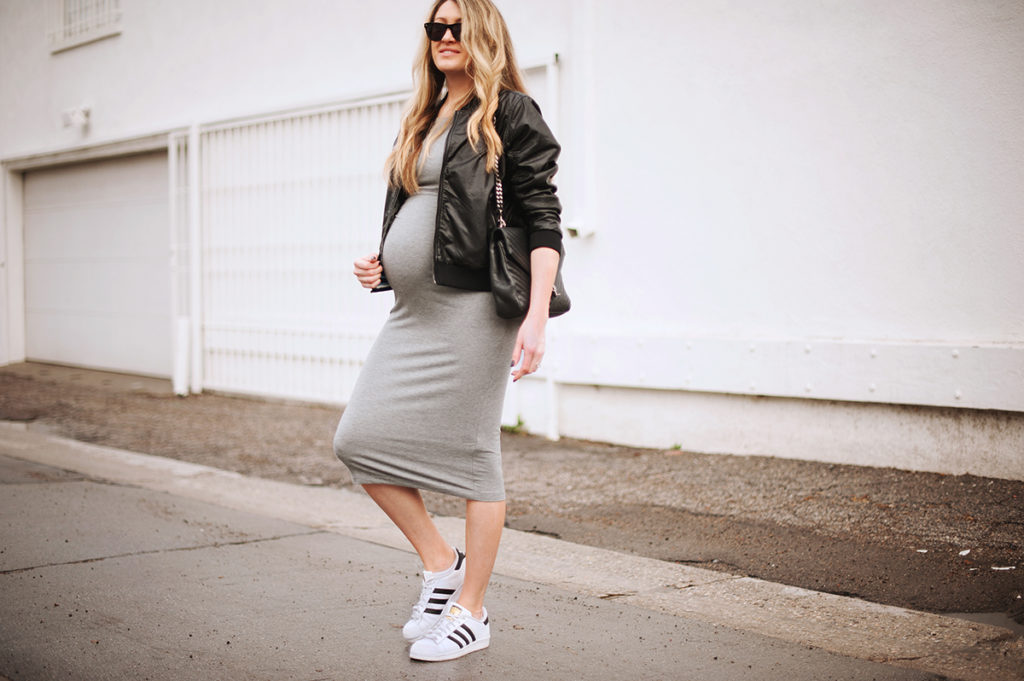 xo
Michelle