I'm not a huge fan of pink but blush is a whole different story. I tend to shy away from super bright colors and like to stick to neutrals that I can wear from season to season. Most of my closet is made up of pieces in shades of black, white, gray and now blush. Call me boring but bright colors just aren't my thing. I spotted this faux suede bomber while browsing the racks at Zara and totally fell in love and it didn't hurt that it was under $100. It elevates pretty much any look you wear it with. From denim to dresses, it's the perfect spring addition.
Find my favorite spring blush wardrobe staples by scrolling below.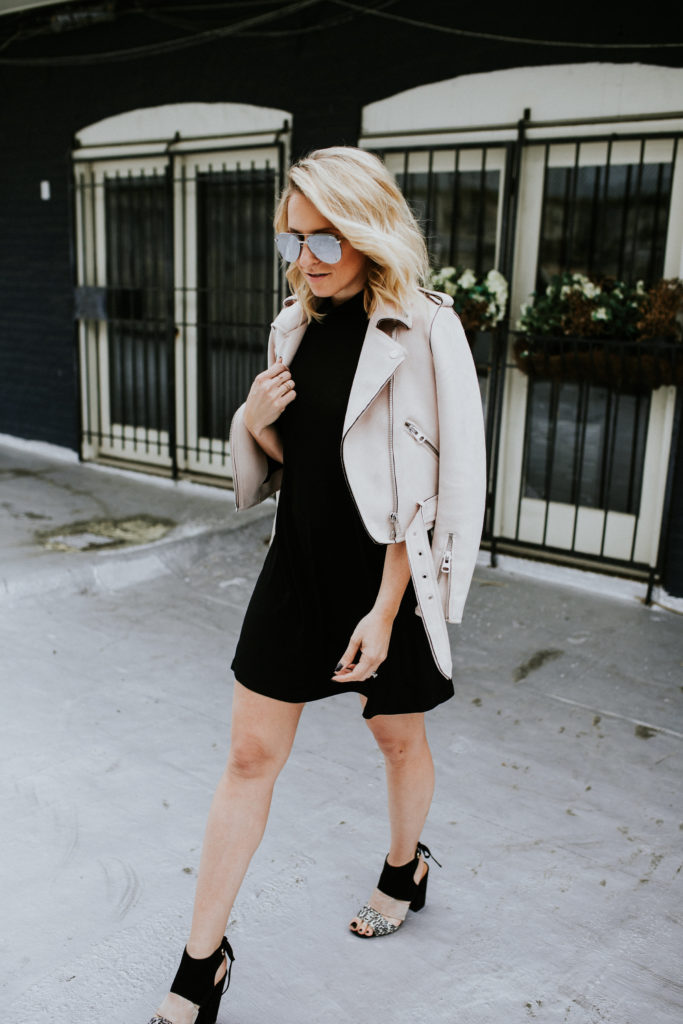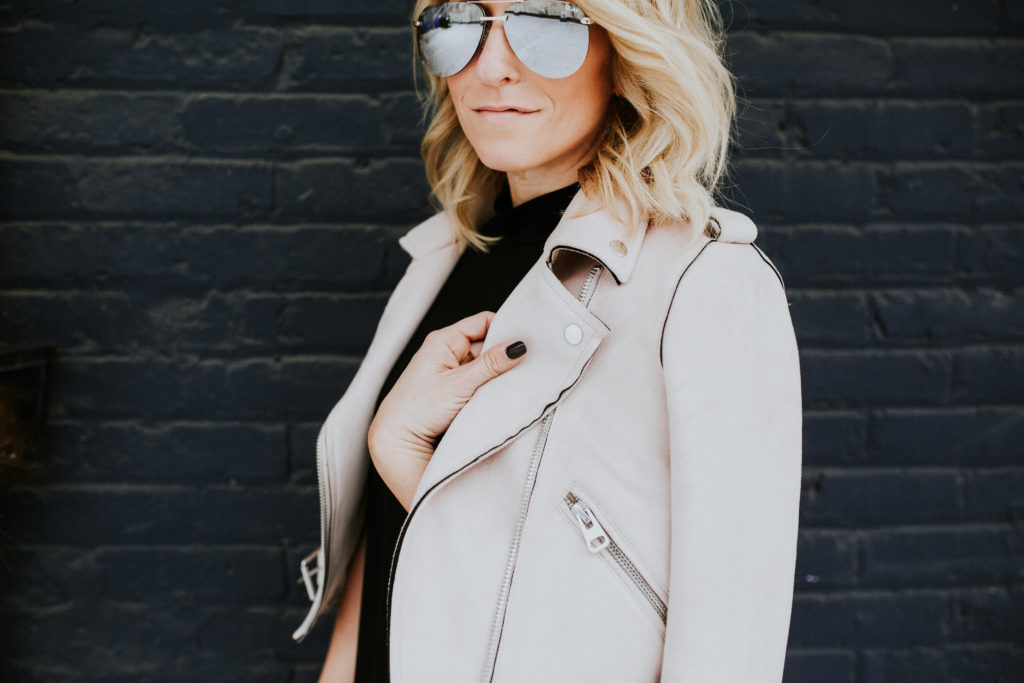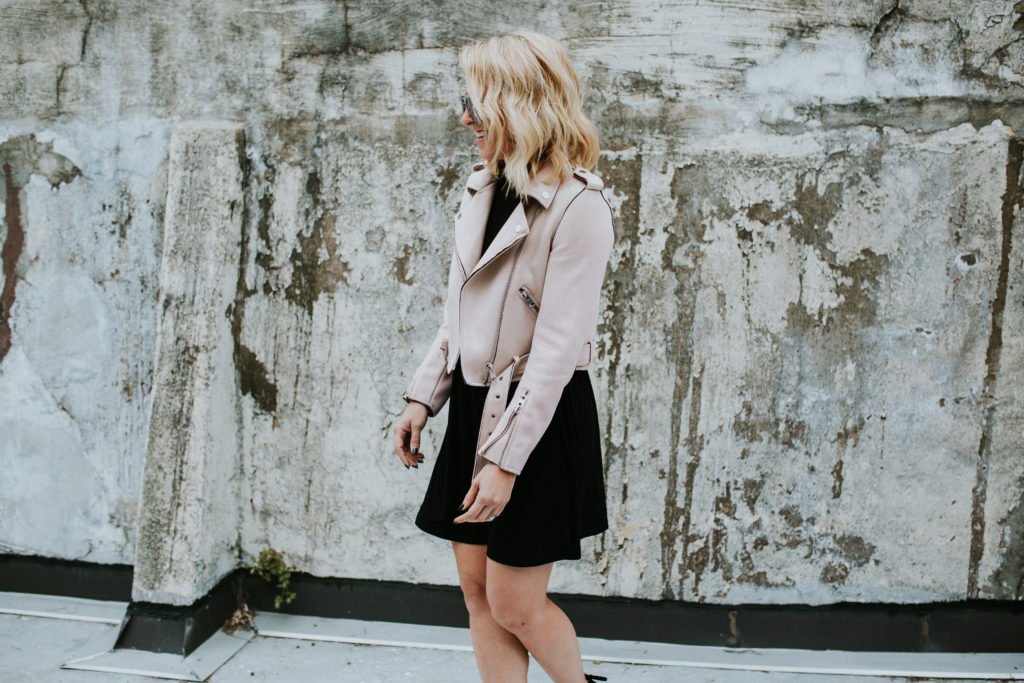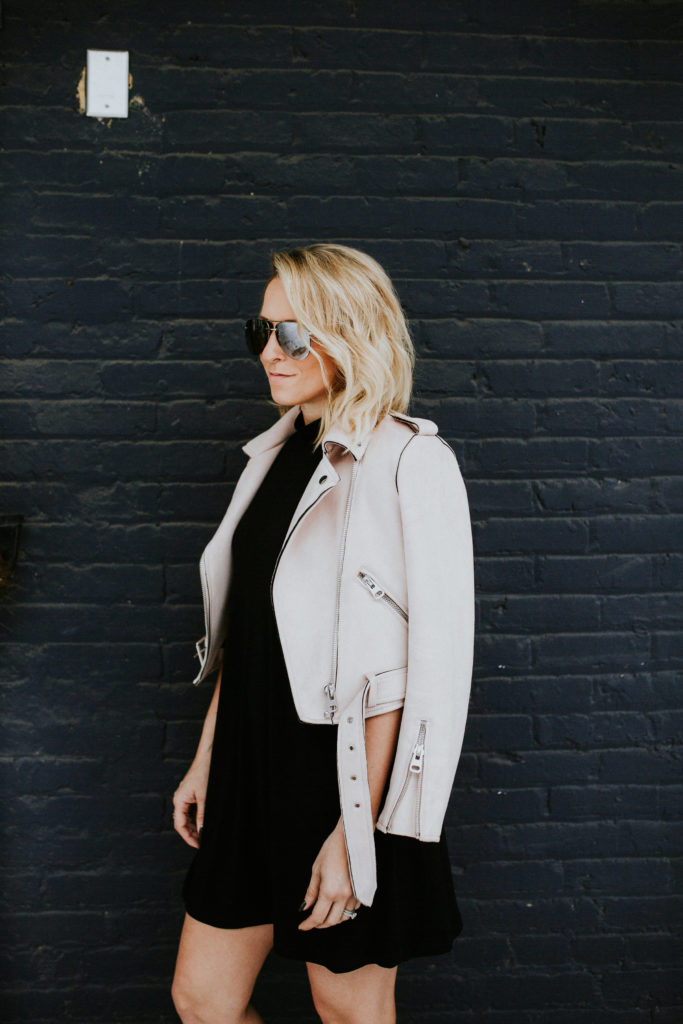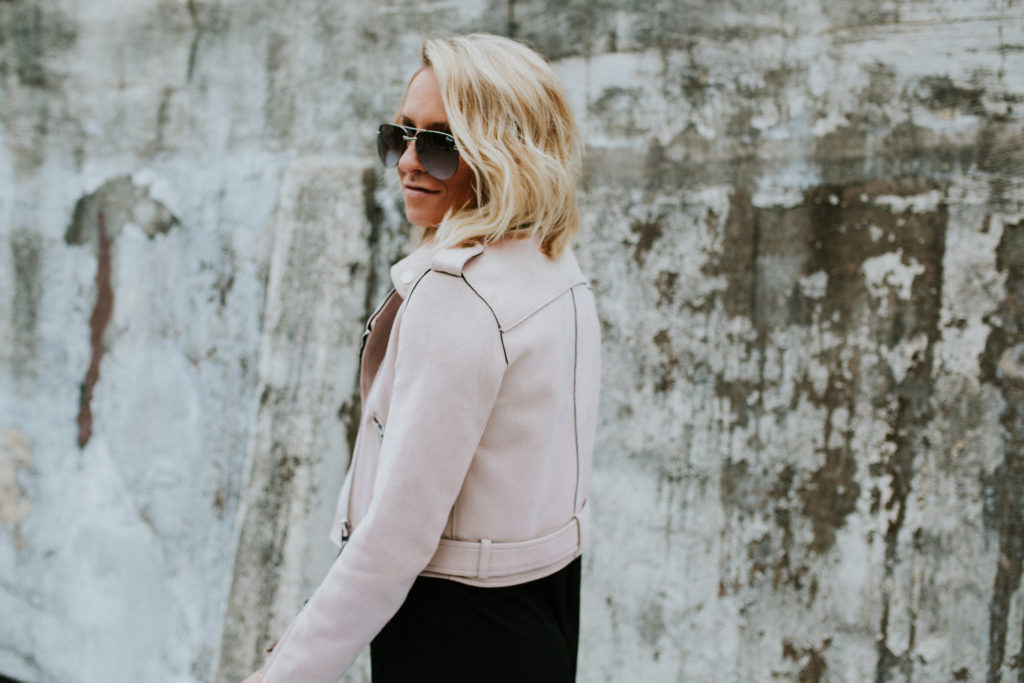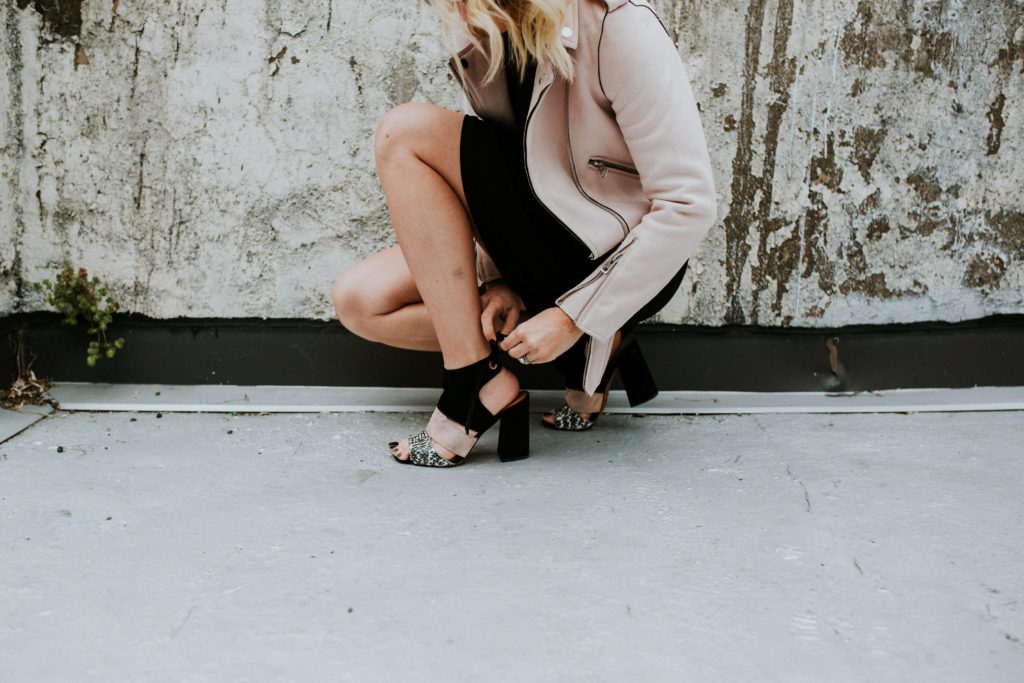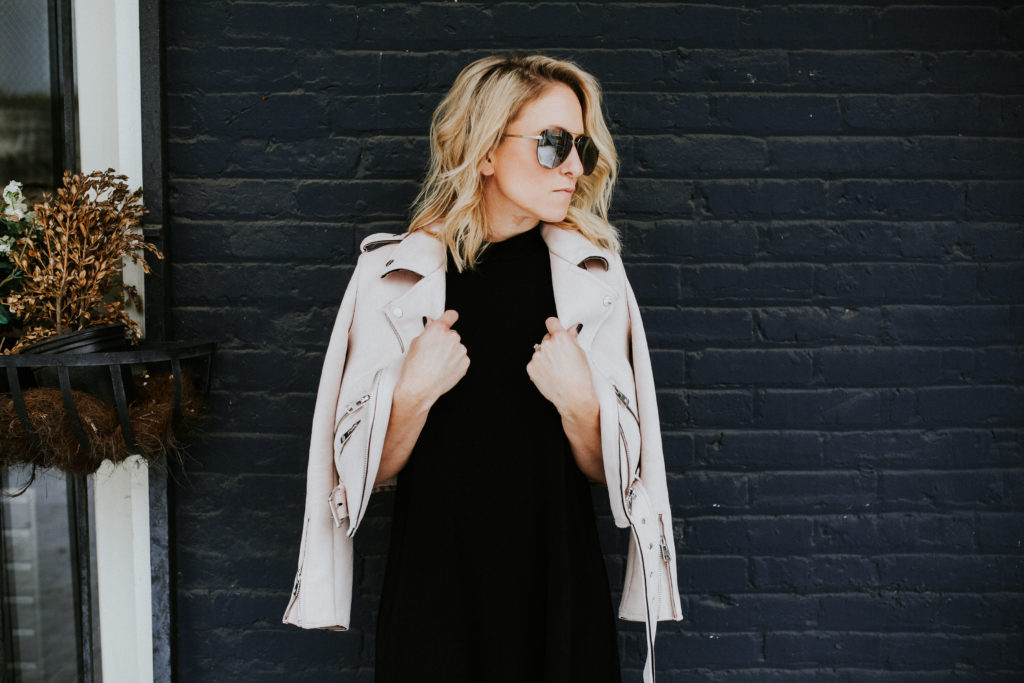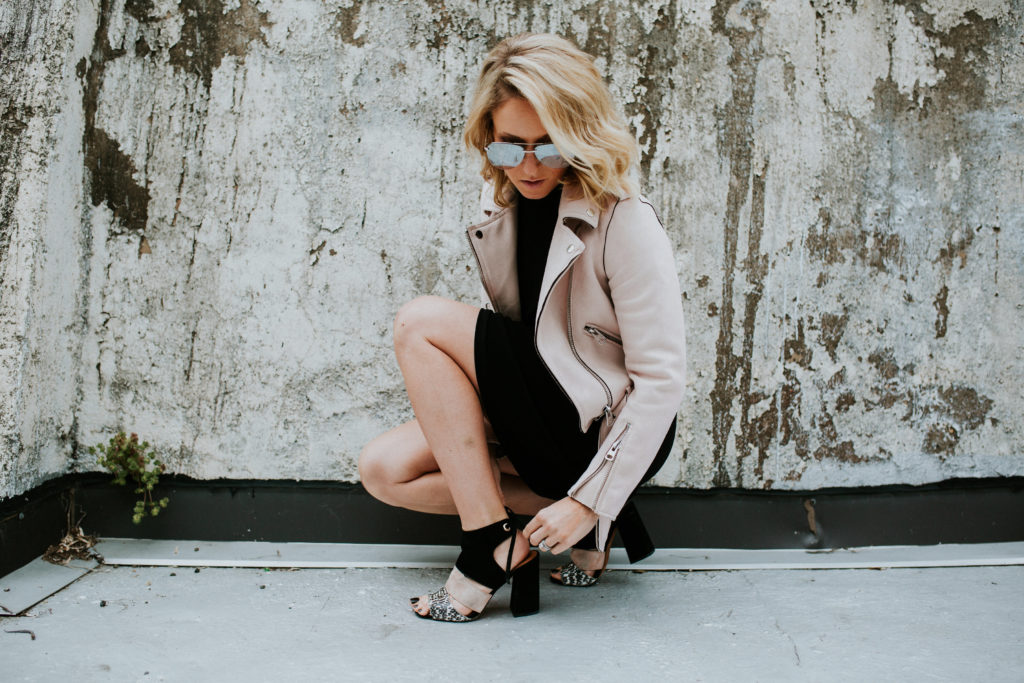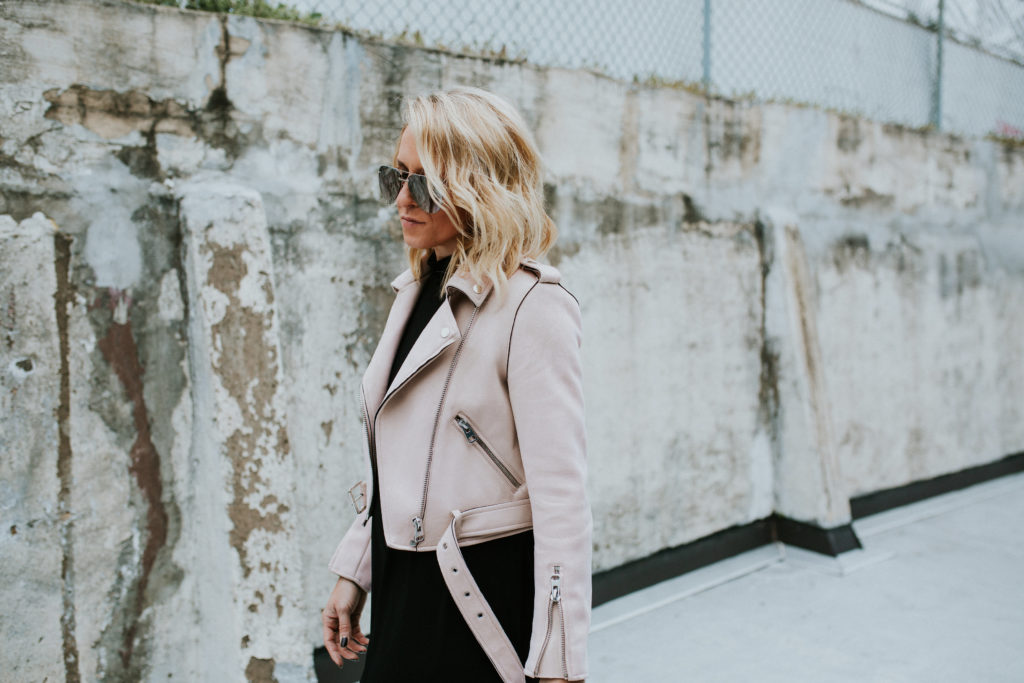 Wearing: Jacket (Zara), Dress (South Moon Under), Sunglasses (Quay), and Sandals (Coach).

xo
Sarah