When it comes to organization, I'm an absolute train wreck. I can admit it. There are many things I am good at but organizing certainly isn't one of them. Two years ago, we moved into a new larger home that has a loads more space and even a walk in closet! I immediately claimed the closet, I mean men don't need closets that big anyway. And even with my giant closet, you better believe I filled it right up. So much so that it was bursting at the seams. I needed help. I needed an intervention.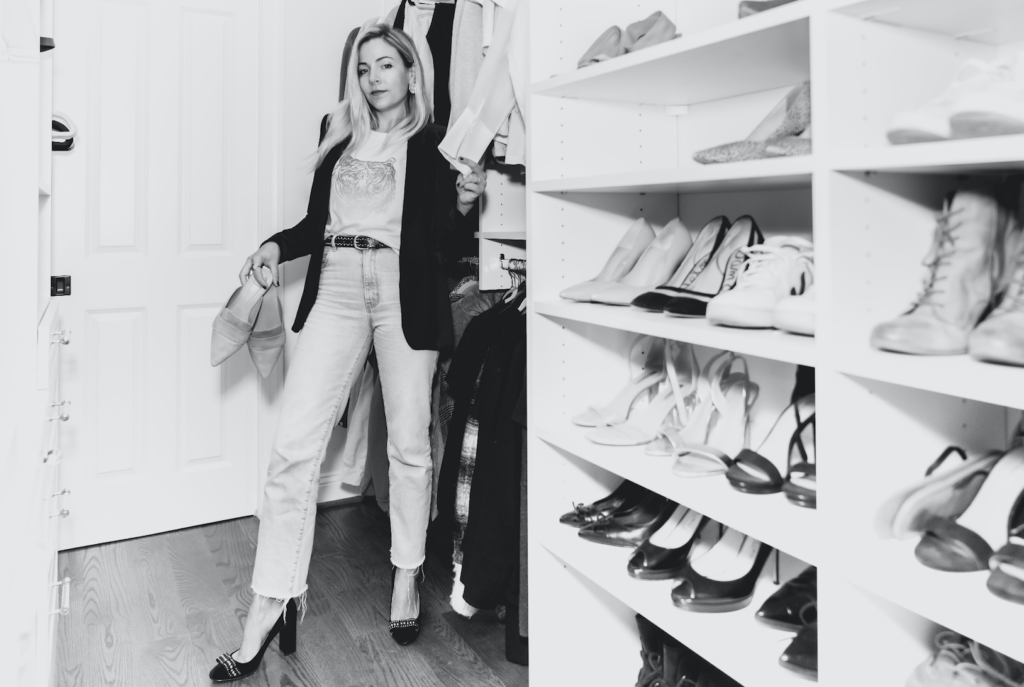 So in comes Ali Hellmuth, a close friend, my Closet Wino's co-host and local stylist who is an expert on closet edits. I so badly needed her expertise and brutal honesty to help me get rid of things that I was holding onto for far too long. Eight hours and a mountain of clothes later, my closet was carefully edited and I could actually see my clothing. I can't tell you how game changing it has been to be able to shop my closet each day and put together outfits without feeling like I had nothing. The problem was, I had too much and I couldn't see the good stuff. Which then made me frustrated and resulted in buying more useless items.
I learned a lot about myself during the closet edit with Ali. Here are a few things I took away from our session together.
-I've held onto way too many bathing suits and workout clothing.
-Ali is hilarious and kept me laughing through it all.
-Getting rid of my leggings was the hardest thing to get rid of.  
-I bought pieces that were way too similar, over and over. 
-I had a hard time getting rid of designer pieces and gifted pieces
-I need to stop buying cheapo clothing that won't last.
-There were gaps in my wardrobe that I just wasn't seeing.
-I have an issue with letting go.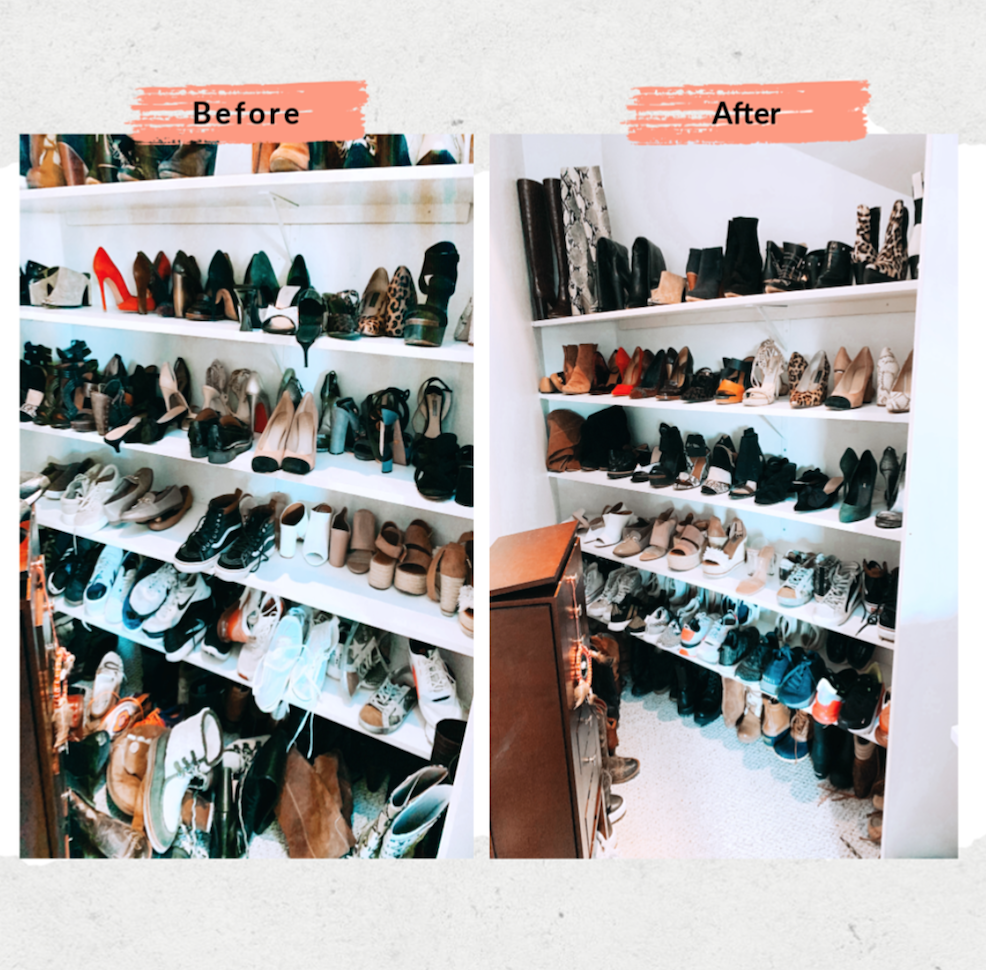 I asked Ali's permission to share some of her tips on how she organizes closets, when you know when to get rid of things and where to take all your stuff once it's been edited. Lot's of good info here kiddos. Lets get organized. Shall we? 
Rules For Closet Editing
Does it fit?
Do you feel good in it?
Does it flatter your figure?
Can it be tailored?
When was the last time you wore it?
Is it tired? (stained, color alteration, pulls, stretched, outdated or dirty)
Is it a nostalgic piece?
Do you need it?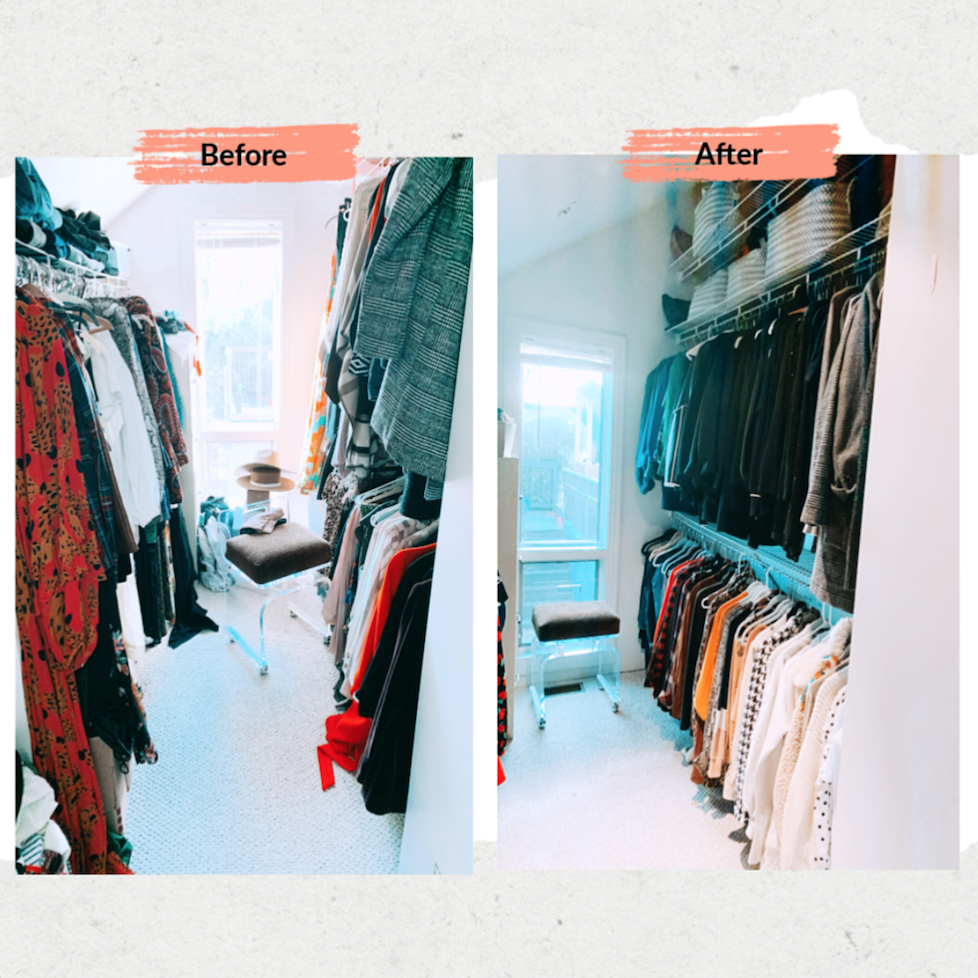 These are questions you need to ask yourself when going through your wardrobe piece by piece. Ali recommends to take everything out of your closet, yes I know that sounds daunting but it makes you really take a look and think about what you put back.
What Do I Do With My Stuff?
Once you have edited everything down and put it back in a neat organized fashion. Then it's time to deal with everything you are parting with.
Consign Acceptable Brands to High End Consignment like Mint Condition or Ella Rue (for Alexandria/DC peeps)
Next stop is your Mid-range consignment like: Current Boutique, Twist, Reddz Trading etc
Recycle any leftover jeans at Madewell – You will get $20 off your next pair and the denim you recycle will be used to make insulation to build homes with habitat for humanity and more! 
Quality fabrics that are lightly damaged can be donated to @dmarandesign to epicycle
Recycle any old clothing and home textiles at H&M any day of the year (reused for new collections, insulation. Plus you get 15% off your purchase per bag you bring!)
Donate Local (Dress For Success, Catholic Charities Christ House Thrift Shop, Twig, Salvation Army, Goodwill or any donation drop point.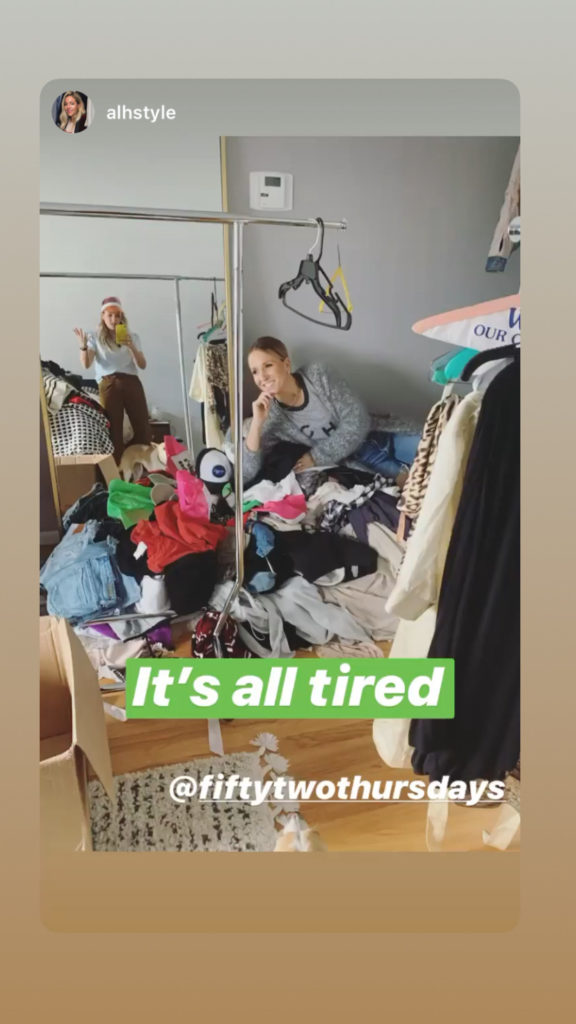 Feeling a little overwhelmed by it all, like I did? Might be time to bring in the big guns. Ali is your girl. Send her a message to set up a consult!