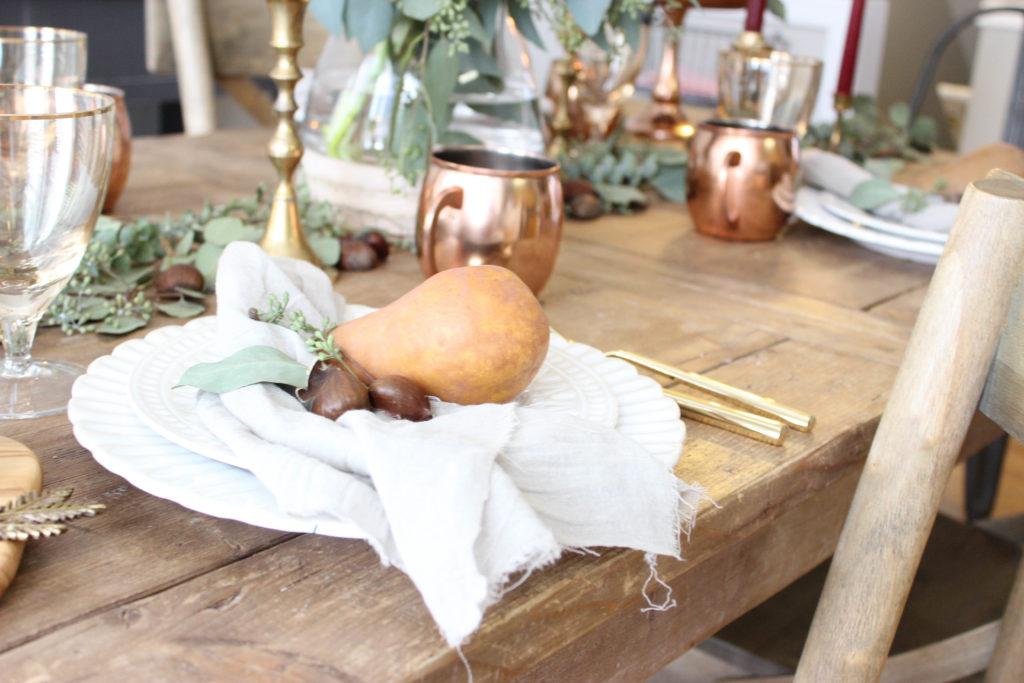 Hey ladies! Tina here from Love & Honey.  Ok, real talk for a second. There is seriously nothing I love talking about more than décor and design! So naturally with the holiday season quickly approaching, I've been itching to share a few little secrets on how to create an ahh-mazing tablescape that will leave your guests coming back for more. From large-scale events to intimate dinner parties, the thing I love most about a table design is the way it emphasizes the host's personality.  Whether your style is bold and colorful or earthy  and organic, let your tablescape set the tone for your event.  Don't be afraid to get personal with your design and add elements that lend to the wonderful YOU!
I, myself, am ALL about some natural elements and textures.  Raw wood, greenery, metals… mmmm I just can't get enough! In this years table design I decided to use a rather muted (earth-tone) color palette with an understated accent of cranberry-red to add a little pop and pizazz. I also added an earthy dimension by use of food accents such as pears, chestnuts and grapes. To get started in the design process, I created a simple inspo board to organize all my thoughts and ideas in one place. Once I was fully armed with #DesignInspo, I was ready to visit some of my favorite local hot spots to find exactly what I was looking for. After some serious perusing, I was able to find most of my goodies from Target, Anthropologie and HomeGoods. I also scored some fragrant eucalyptus leaves and a beautiful floral arrangement from my all time favorite, Trader Joes.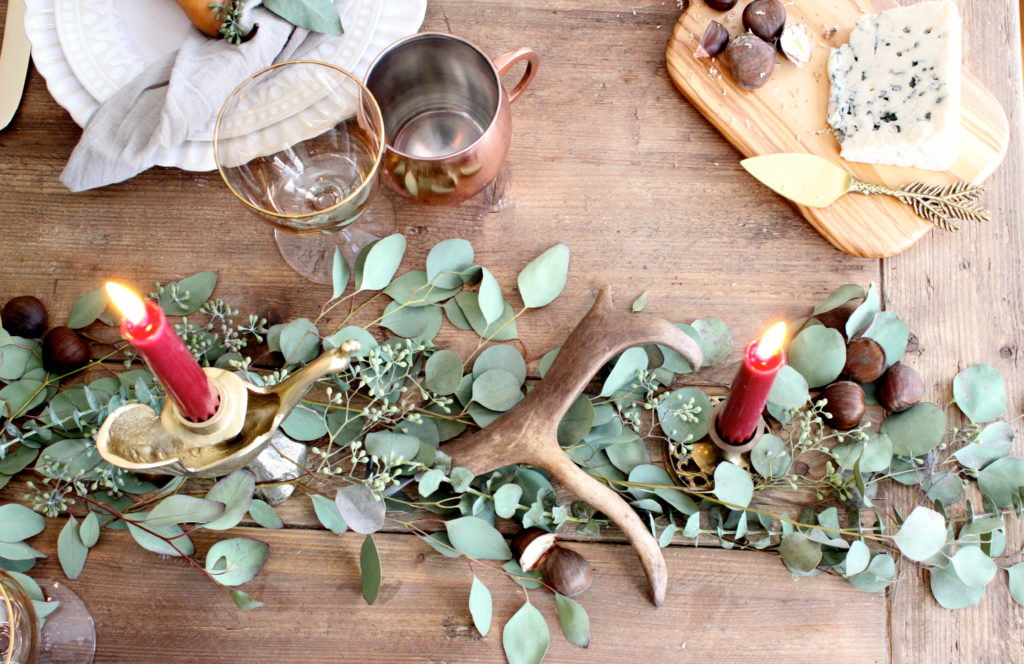 But hey now, enough about me, let's get talking about you! What are some secrets to 'design success' that will have your dinner party guests completely and utterly WOWed!? If you're in need of some creative mojo this holiday season then follow these 4 crafty tips to turn your holiday table from drab to fab and find out how to create a stunning tablescape this holiday season.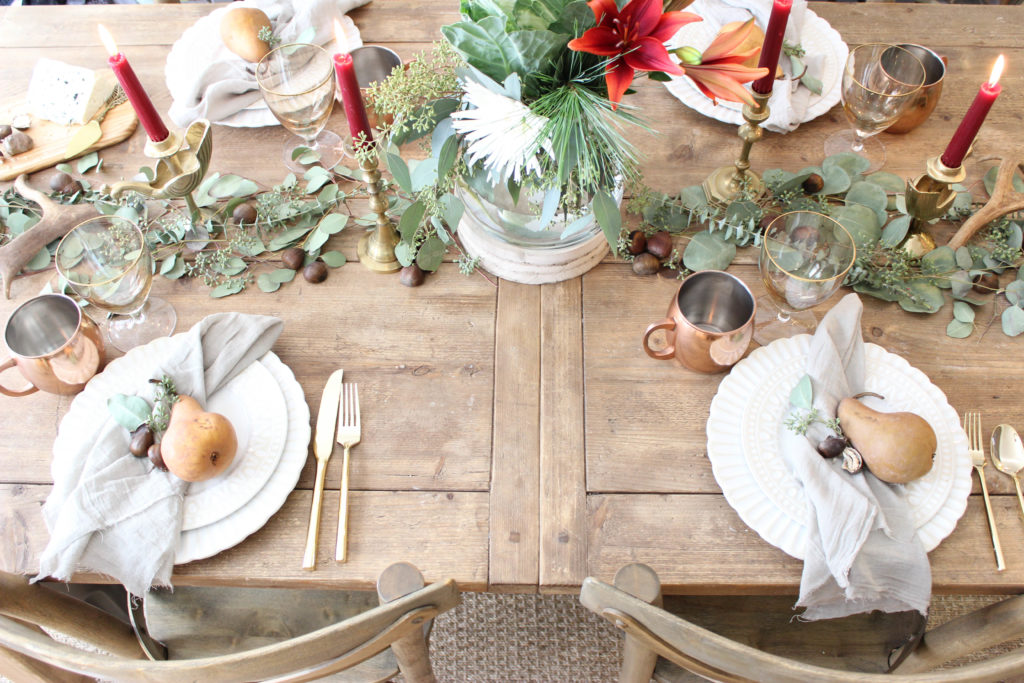 1. Repeat, Repeat, Repeat
Don't be afraid to repeat the same element over and over again in your tablescape.  It adds a sense of fullness and acts as a space filler without being overpowering. Too much variety on one table can be chaotic and overwhelming, so keep things simple and consistent by placing the same element in multiple places across your table. (IE: I repeated a golden pear by using it on each place setting).  Can I also say candles, candles, candles!? I'm just sayin'….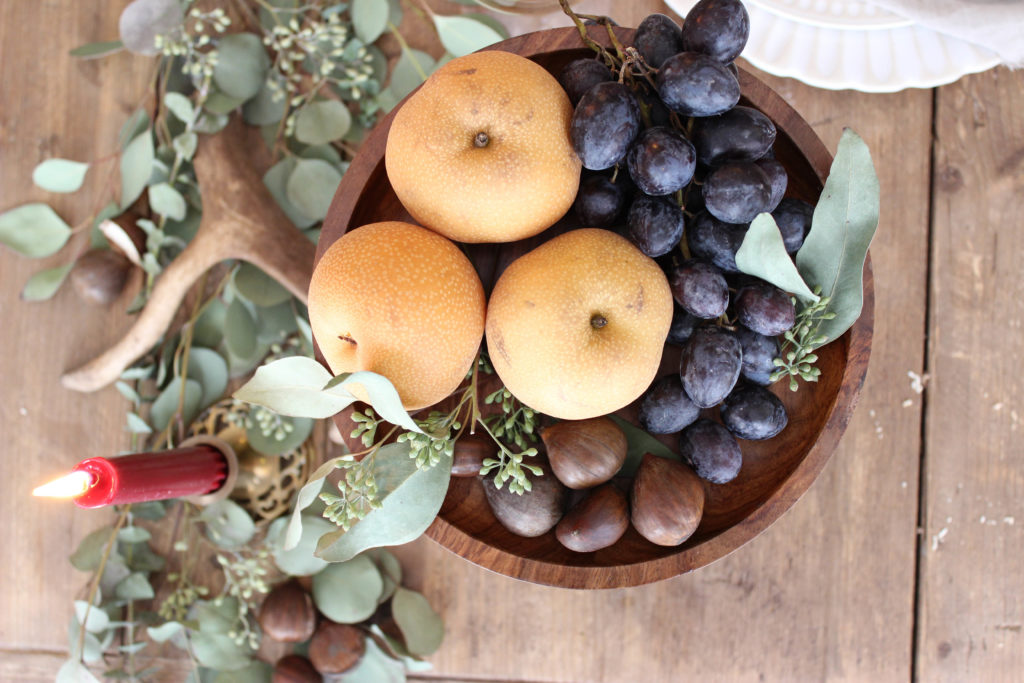 2. Mix & Match
Create an eye-catching tablescape by using a mixture of textures to add dimension and depth to your overall design. Consider layering your table with fabrics such a table linens, napkins or runners. Then contrast your fabric with other finishes such a wood, metal, or greenery/floral.  A good mixture is key to keeping your table design balanced. Too many metal or shiny elements can be overpowering, while only using wood could be dull and monotone. Also keep in mind that too many competing elements can seem cramped and busy, rather than layered and compelling.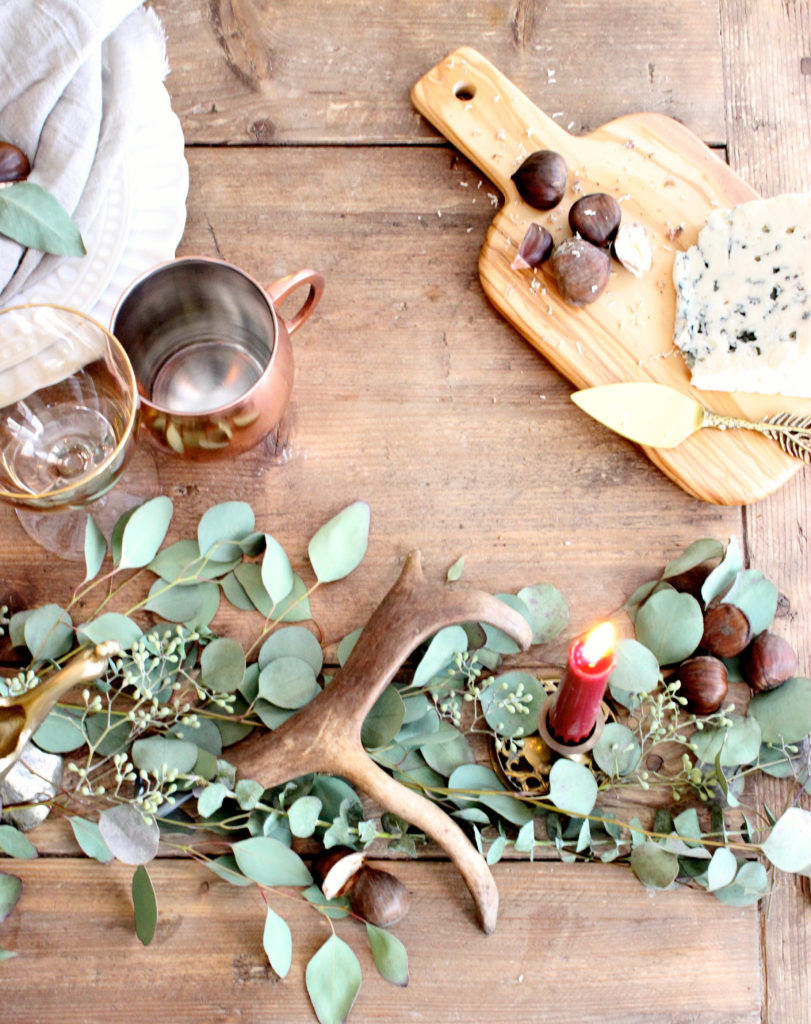 3. Dress It Up!
There are a few crafty tricks to dress your table up without breaking the bank. First things first, pre-set the table! Nothing looks emptier than a table with a centerpiece (insert flat mouth emoji).  Use your dishes, flatware and glassware as a means to fill the space. When guests look at your table they will be immediately invited to partake in tonight's tasty treat. Secondly, don't be afraid to use food!! Pre-set the table with baguettes, fruit, or a charcuterie plate that guests can munch on while they are waiting for dinner to be served. It basically kills two birds with one stone as it acts as a space filler without spending extra money.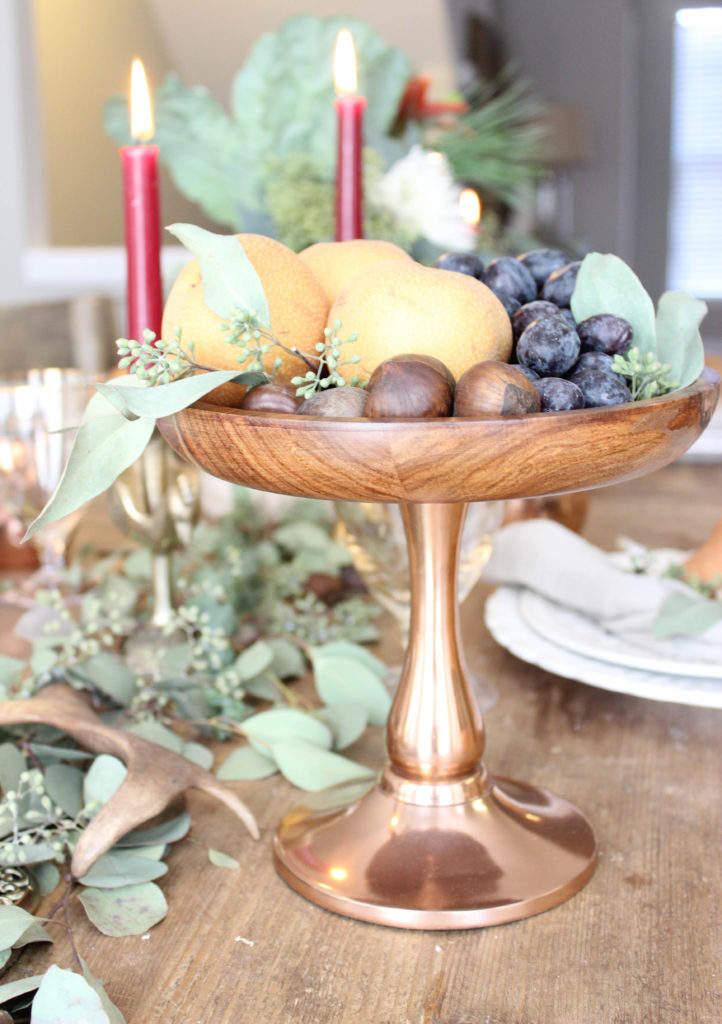 4. Hills & Valleys
Keep your table design compelling and intriguing by incorporating elements of varying heights and sizes. If your elements (centerpieces, candles, etc) are all around the same height your table will look flat and one-dimensional. Also consider the size of an object. Does it fill the space appropriately, or is it too small or too big? You want to keep the eye moving to create a sense of depth and dimension to your overall design.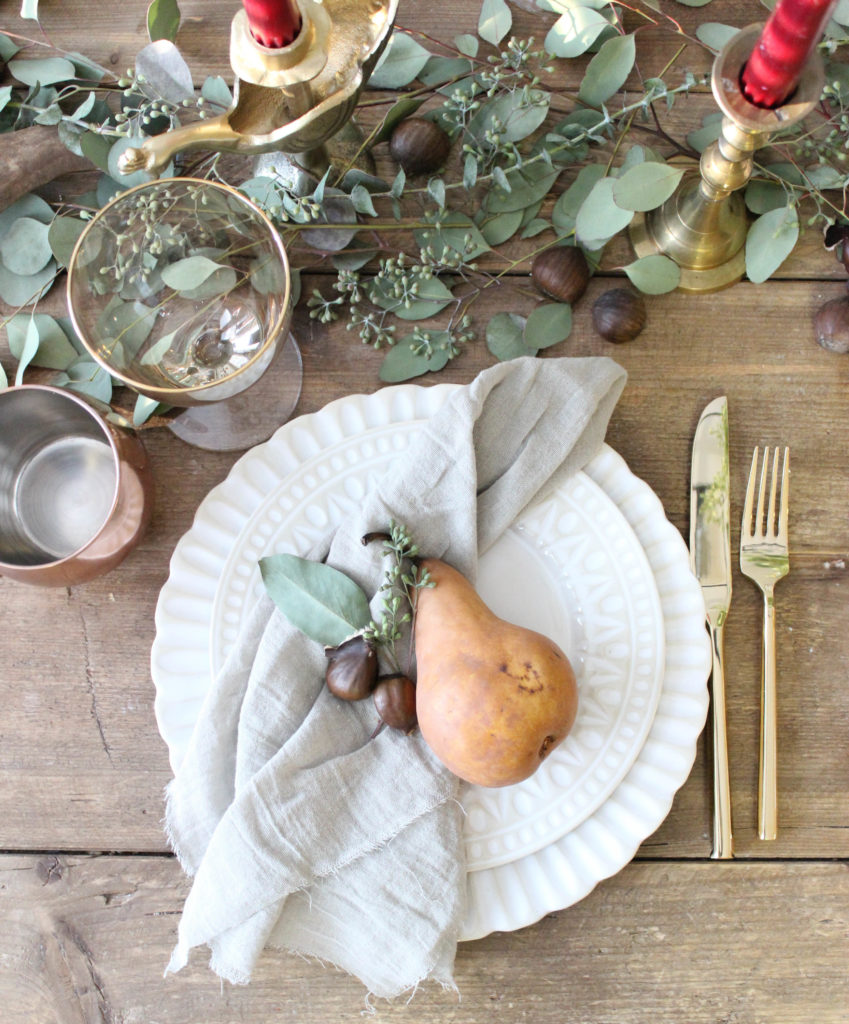 I hope these 4 secrets to design success will come in handy and will get the ball rolling for your fabulous table design this holiday season! I absolutely LOVE to see what other creative are up to, so please share your holiday pretty with us on insta and tag me @loveandhoneywed so we can follow along using #SetTheTable2015 . Happy decorating!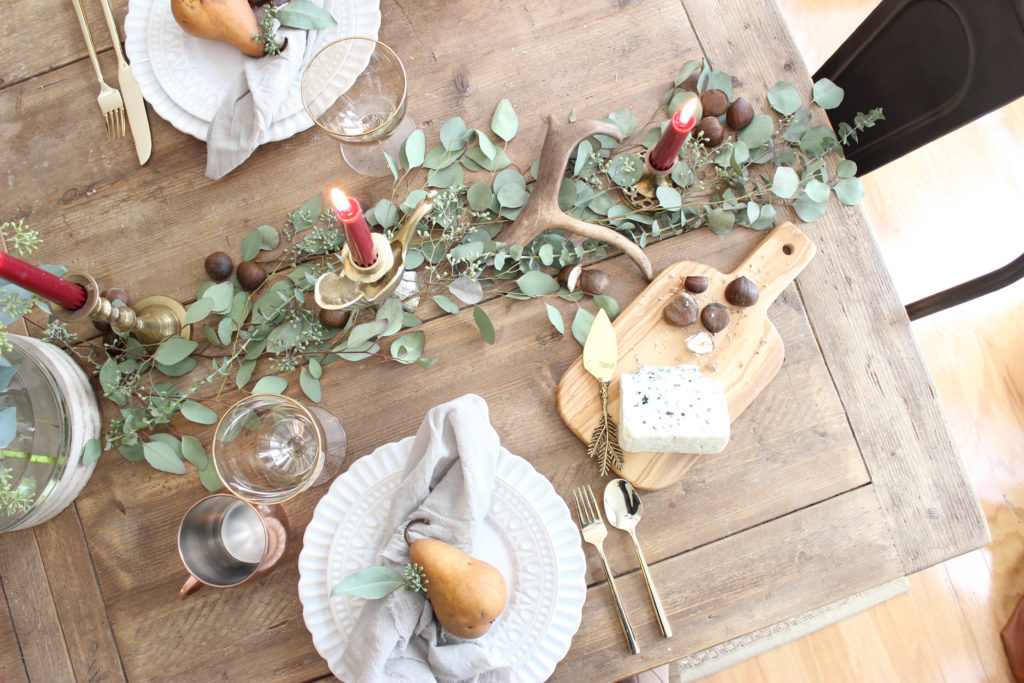 Shop The Post:

xo
Tina of Love and Honey