The Bomb….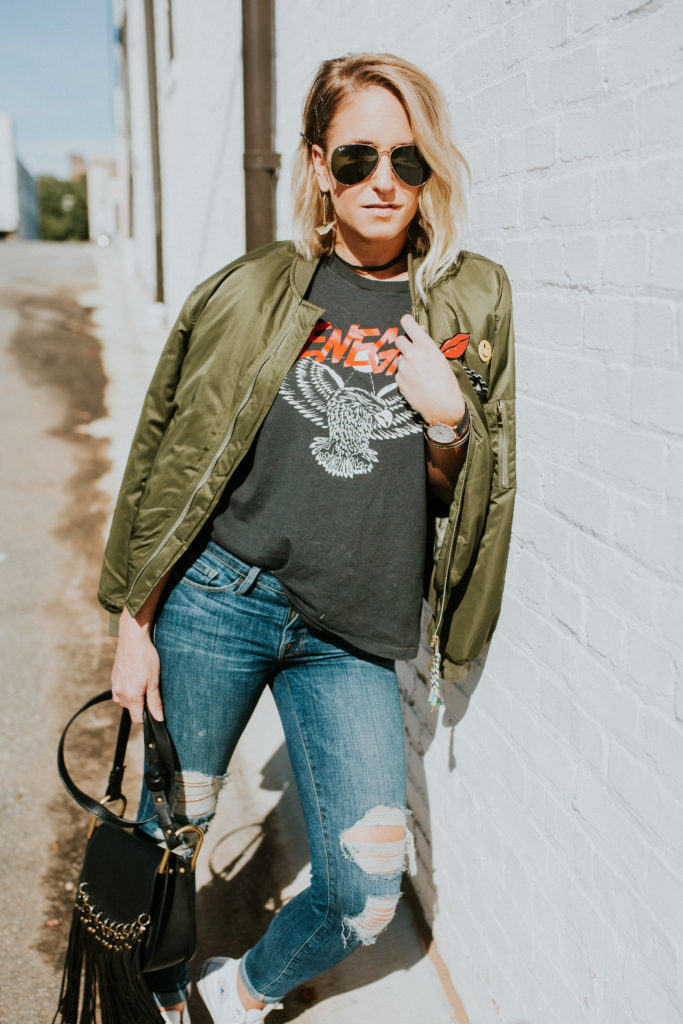 Today, instead of talking politics and giving you my two cents on this election and the candidate I voted for, I am talking fashion. Which might seem trivial at a time like this but maybe we need to get back to the things we enjoy and stop focusing on hate and the things we can't change. So here is a little happy distraction from your news feed full of political rants.
It's official, I am bomber obsessed. Since it is FINALLY jacket season here in DC, it seemed appropriate to add one of these cool bombers into my jacket rotation and I have been wearing it non-stop since it arrived on my doorstep. You probably haven't scrolled through a fashion magazine or blog without seeing a plethora of drool-worthy bombers and I get it. I'm not usually the first to jump on trends because when I buy something, I want it to last at least 2 seasons. And the bomber is something that I think will be sticking around for a little while.
I love how this throwback military style has been revamped into the hottest outerwear trend of the season. I have been wearing mine over everything from band tees to slip dresses and with heels and sneakers. There are literally endless styling options and reasons that this jacket is THE BOMB.
Check out my super affordable bomber ($33) here or scroll down to the bottom of this post to shop some of my other favorites.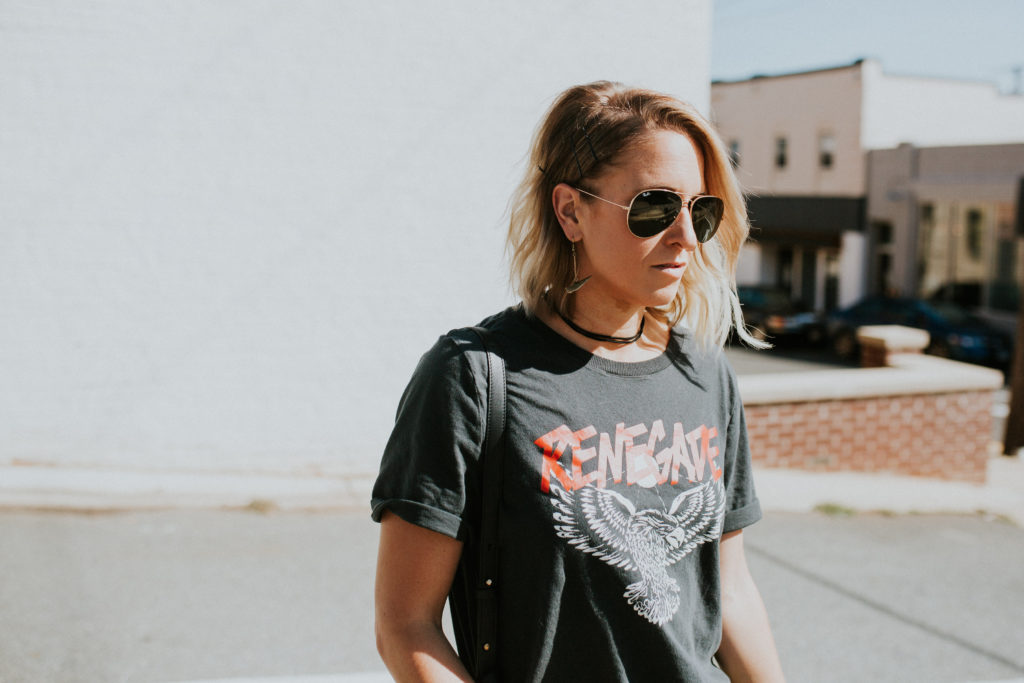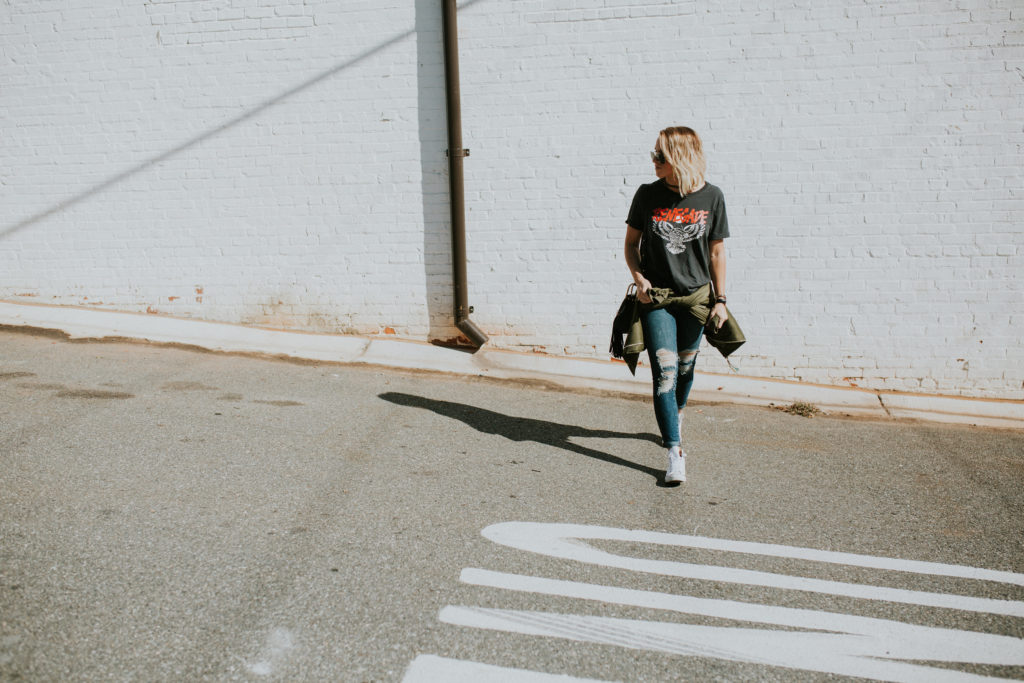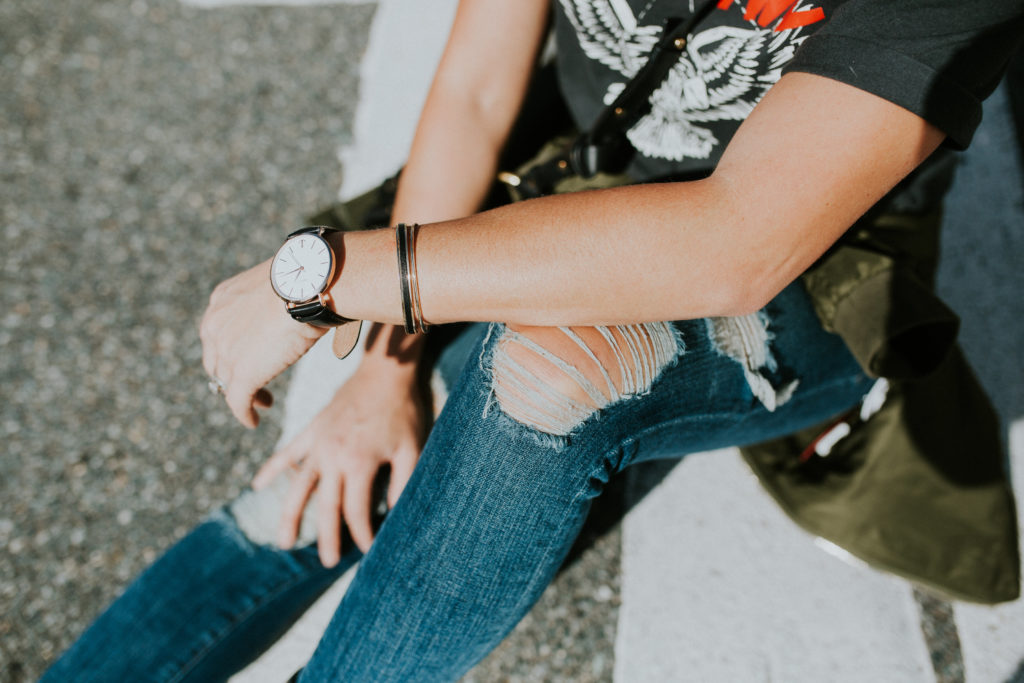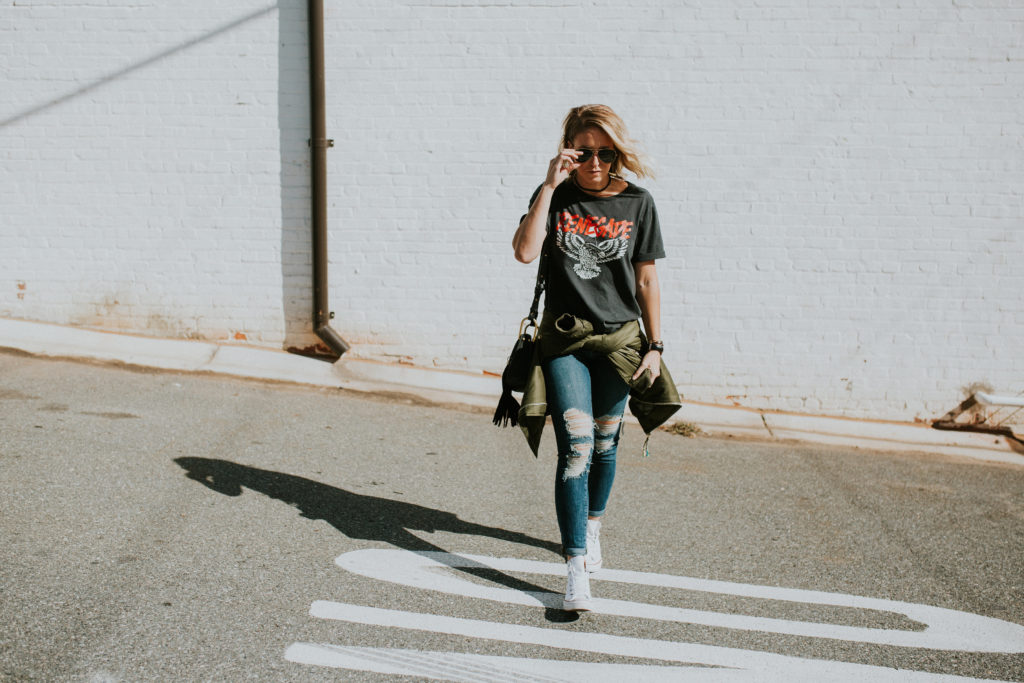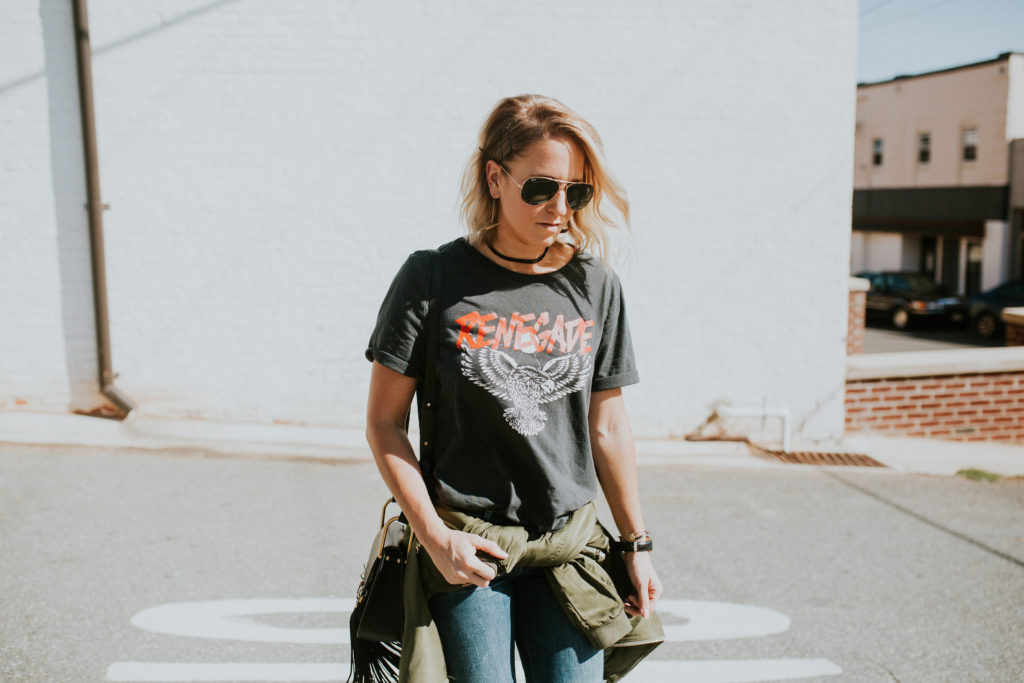 Sarah is wearing: T-Shirt (H&M), Bomber Jacket $33 (SheIn c/0), Denim (Rag & Bone), Sneakers (Converse), Bag (Chloe via Bag Borrow or Steal c/0), Sunglasses (Rayban), and Watch (J. Beverely c/0)


Photos by Emma Weiss
xo
Sarah