Good things are popping up …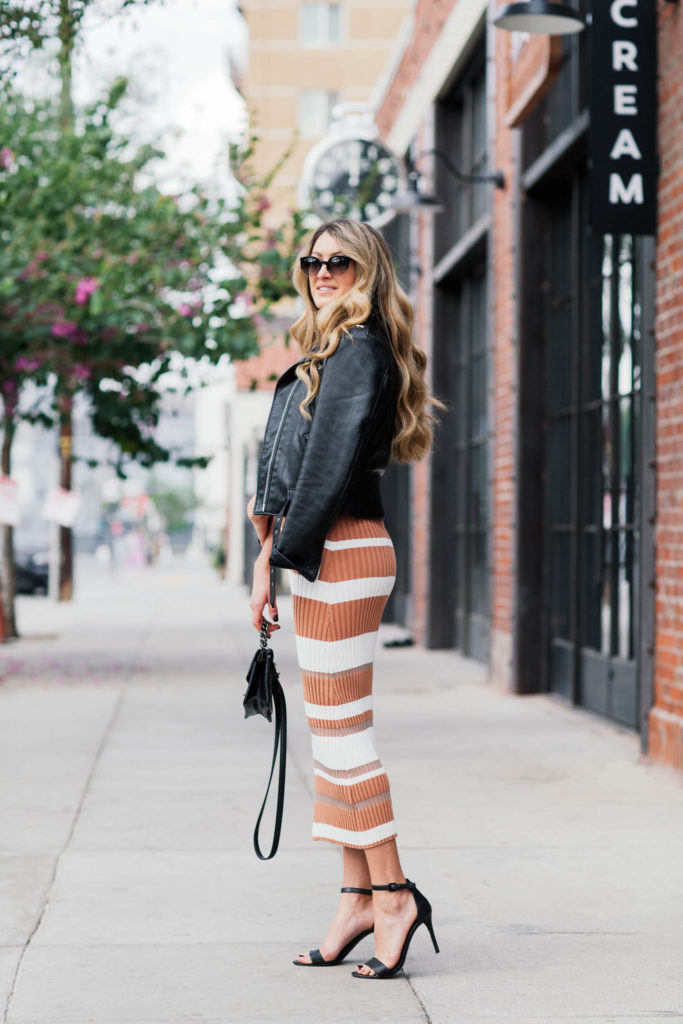 18 weeks now and boy can I tell you it has been much more difficult to cater to this growing bump than I expected. I've been in that awkward period where I can still wear my stretchy frame jeans but after I eat it's game over and I reach for the closest rubber band to allow my belly to breathe. For the past few weeks I have been trying to hide the small bump since I've just been feeling pudgy. In fact, when I look in the mirror I forget that I'm even pregnant with all the flowy tops I've been wearing. But I think it's finally time I embrace the bump because only good things are popping up from here on out!
Since my belly has finally "popped" in literally just the past few days, dresses have been my preferred choice of outfit. At least while I wait for a few maternity jean deliveries to make their way to my door step. This dress has been my go to because the stripes actually accentuate the bump in a good way to show the belly off rather than slightly hiding it to leave that awkward question up to those who don't know you. No one wants to be called pregnant when they are not, even though it still looks like I just ate two plates of spaghetti and a whole loaf of bread. By the way I could eat spaghetti every night. Baby really likes carbs … just like mommy! I'm just happy to have finally gained some energy in my second trimester to make it to the gym more often than I did in my first trimester. I foresee many spaghetti nights in this household for the next 5 months.
I've linked this exact dress below. Whether you are pregos are not, it's so cute to dress up for a chic, body con silhouette or dressed down with sneakers and a leather for a cool day time look. Plus it's on sale for only $99!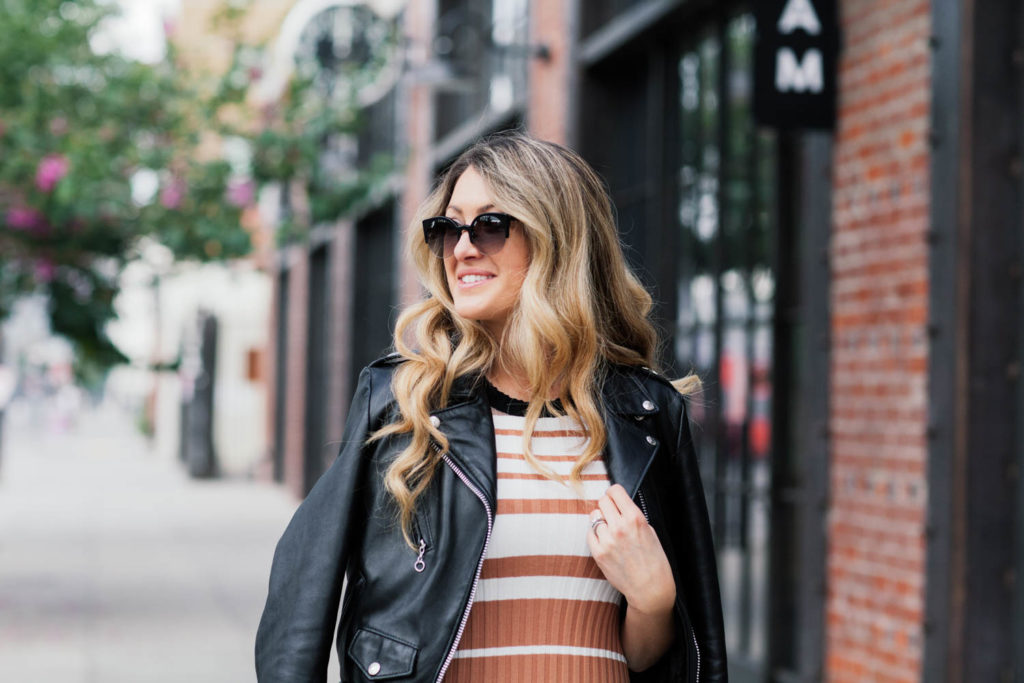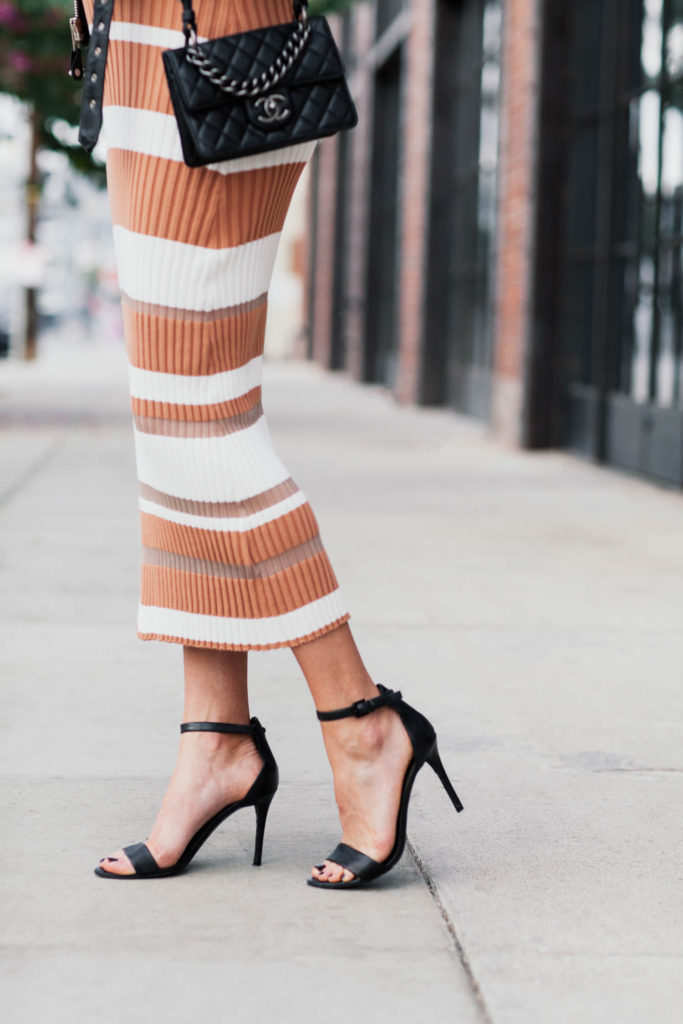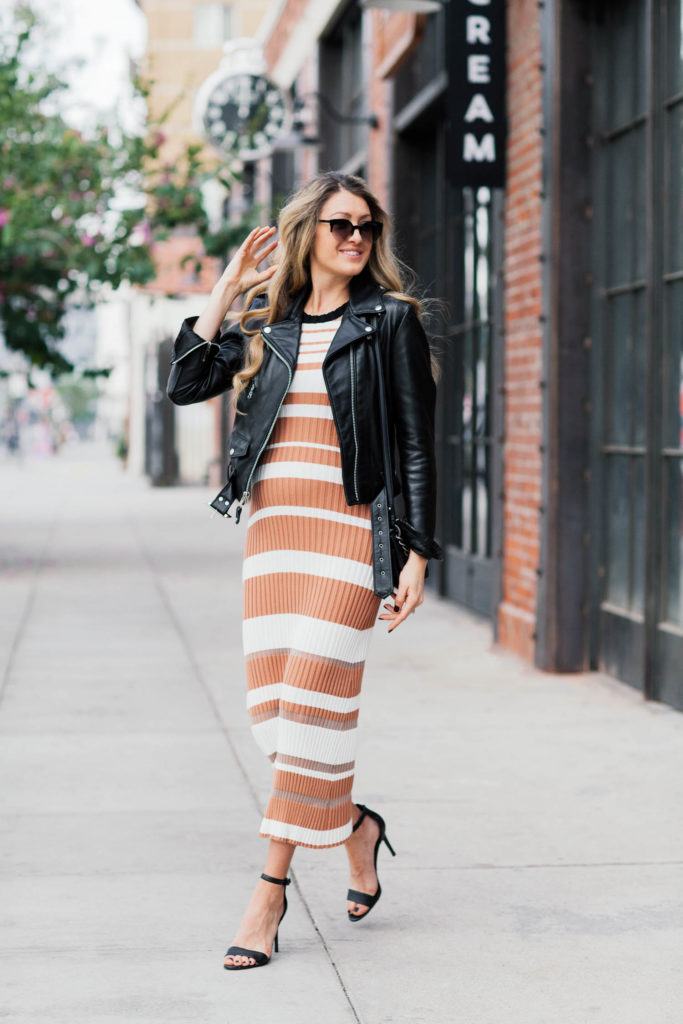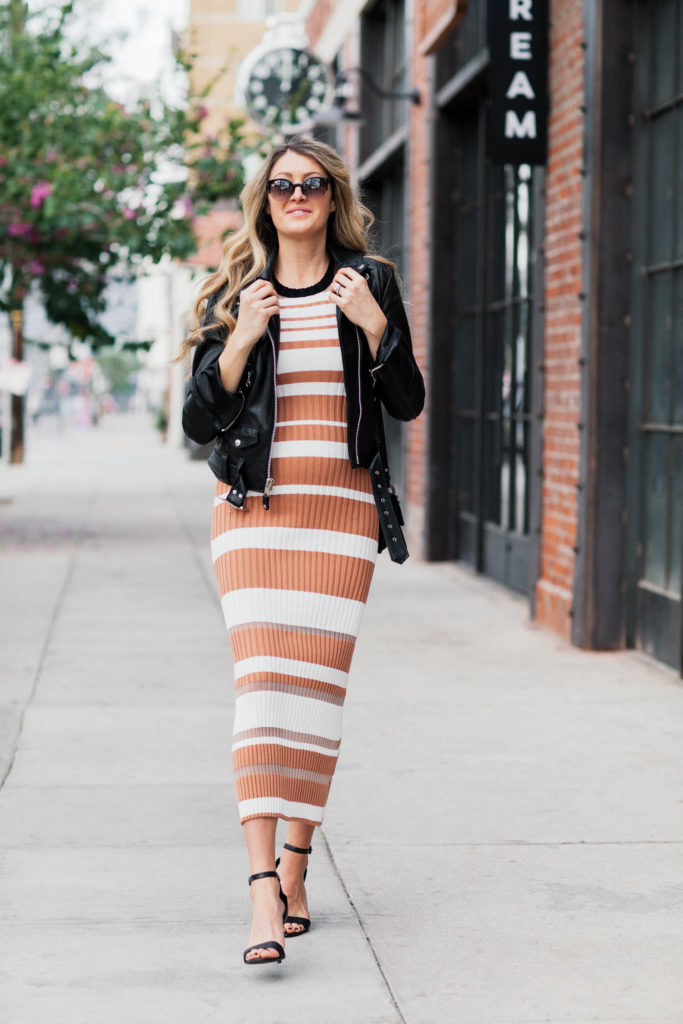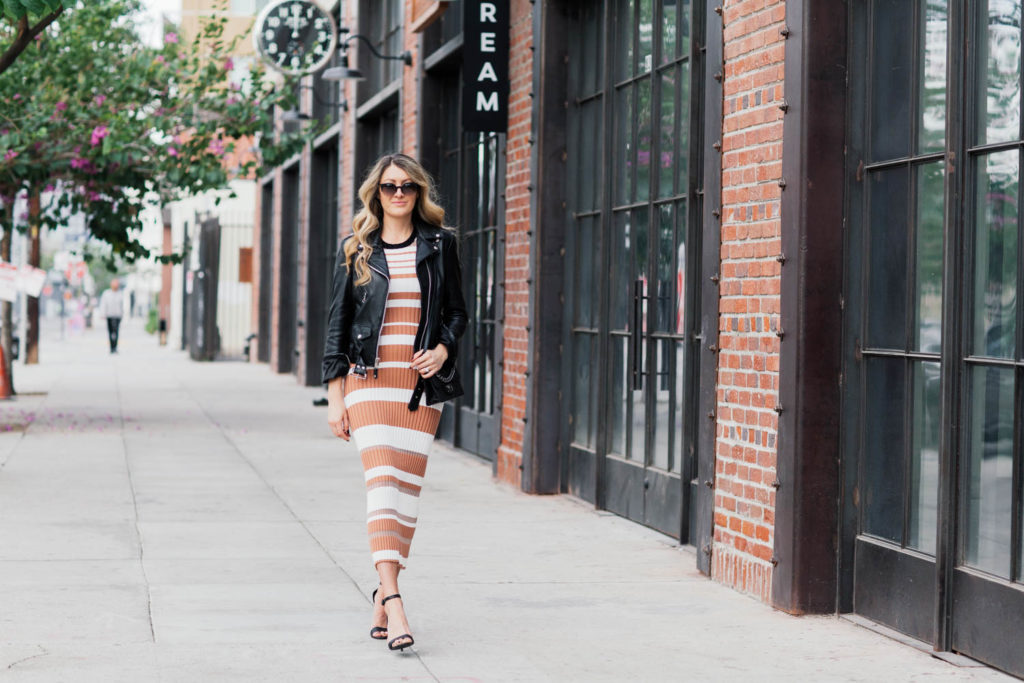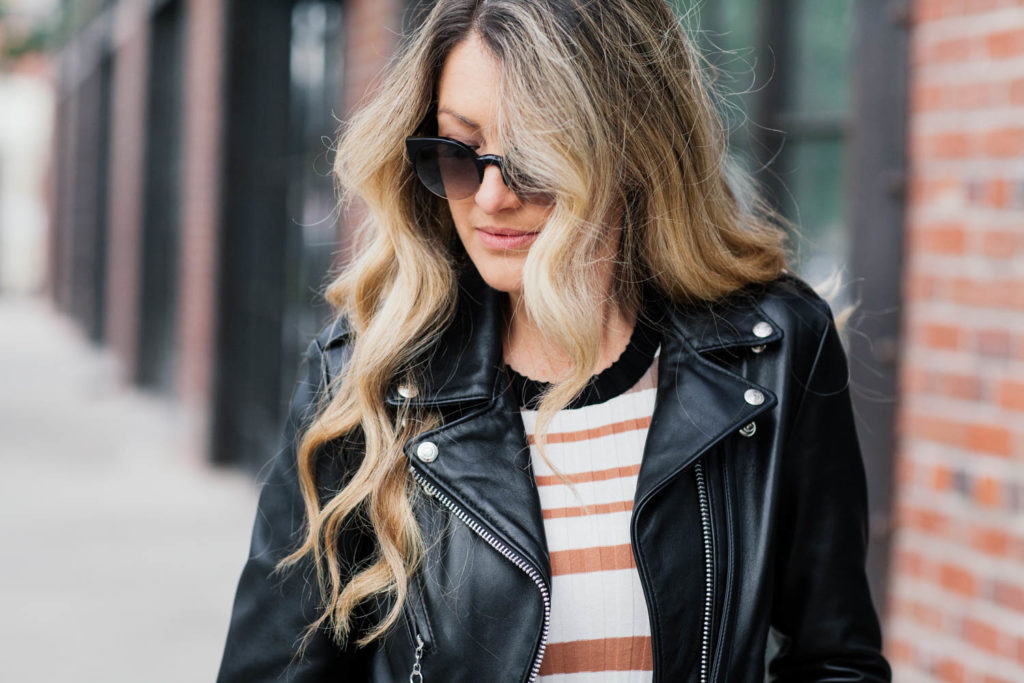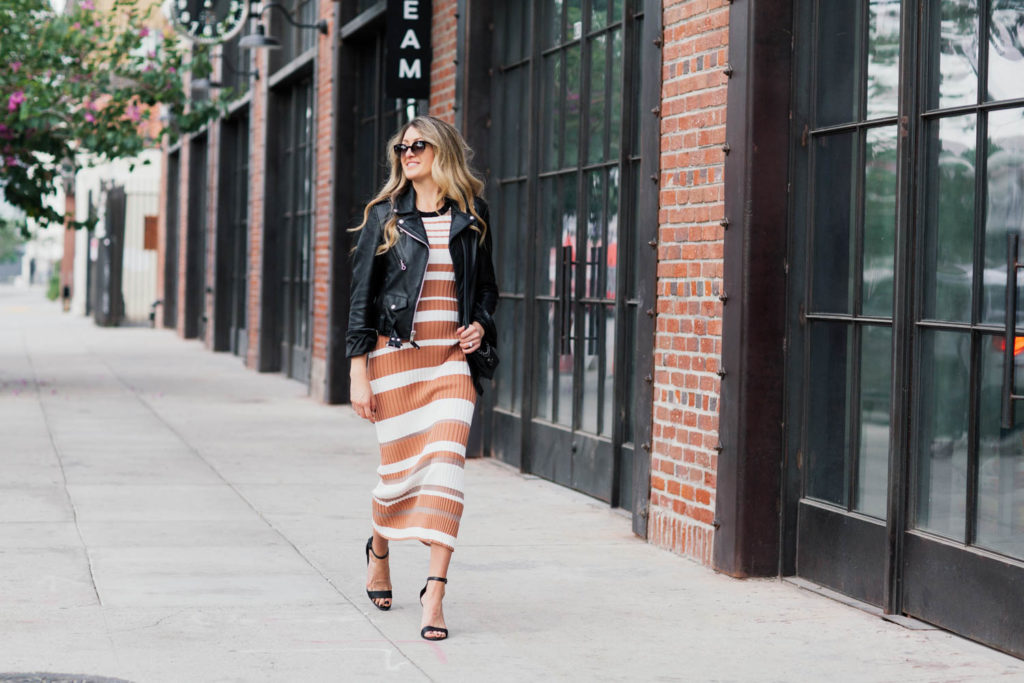 Wearing – Dress (Sonia); Leather Jacket (Schott); Shoes (similar here); Bag (Chanel via Bag Borrow or Steal); Sunglasses (Super via Ditto)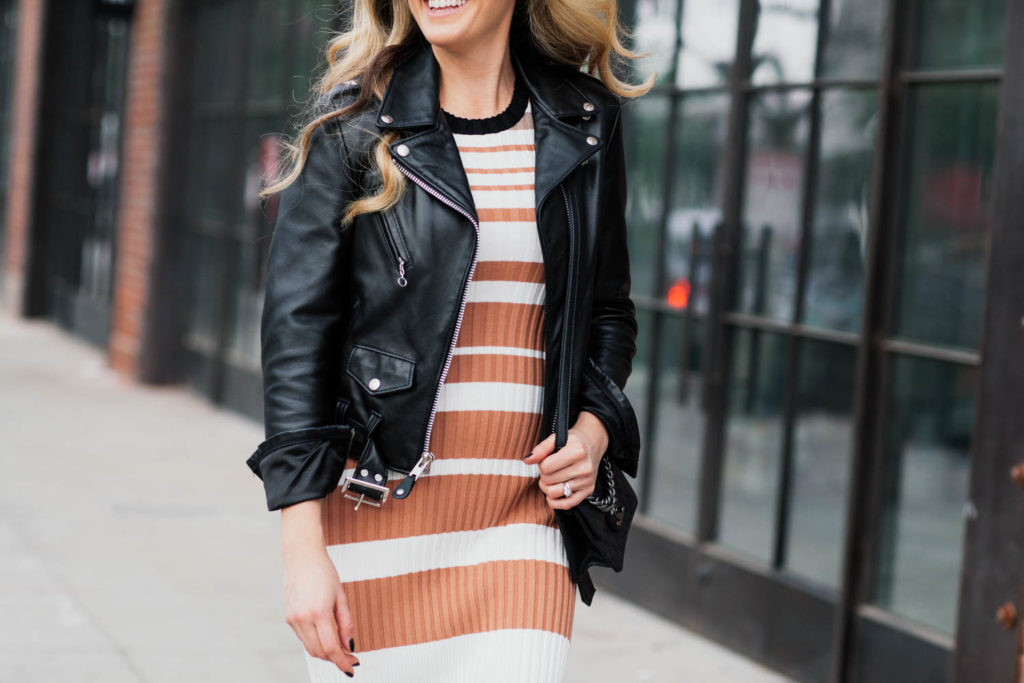 xo
Michelle
Photos by Felicia Lasala