The Track Pant Trend..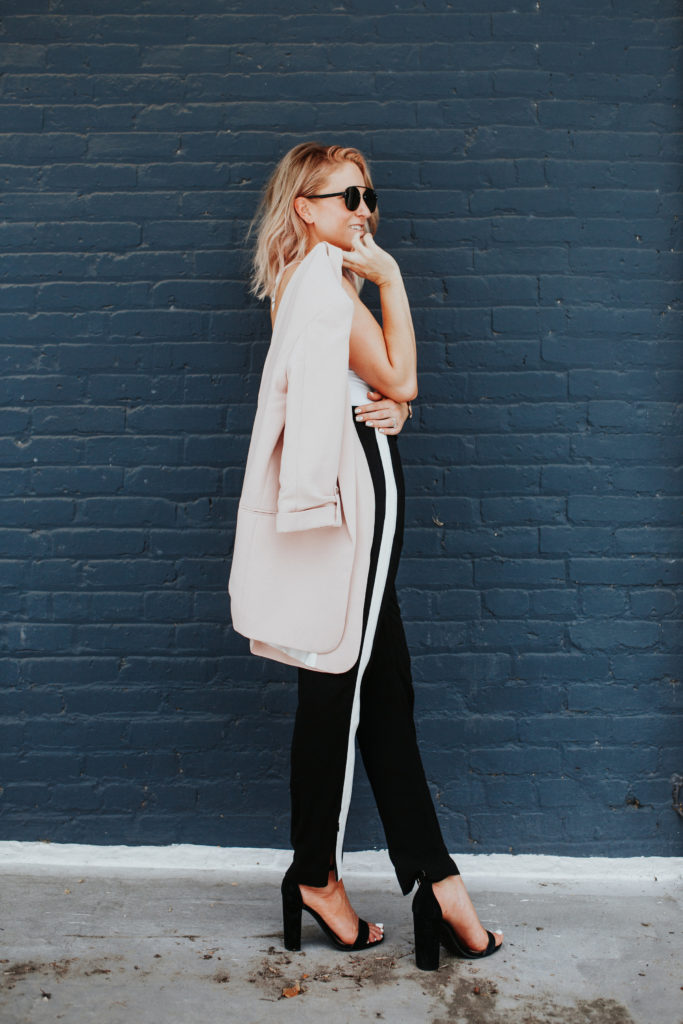 99% of the time I am wearing leggings or some kind of athletic gear. Mainly because they are easy to throw on, comfy and since I work from home they are practical too! I also spend a ton of time in the gym, so I practically live in my fitness gear. I will, however, dress up for meetings, evening events or for the occasional night out with the hubs. So instead of pulling out one of my old stuffy suits from my sales days, I now reach for my new trusty track pants.
I know that may sound strange to most people but these new "dressed up" track pants are great for almost any occasion. From lounging around the house to a work meeting, these pants can do it all. I love dressing them up with a bodysuit and a blazer for when I head out for drinks and if I am going to a meeting, I would swap out the bodysuit for a more conservative white tee or blouse.
I had been eyeing the track pant trend for a while but when I came across these beauties in the new Argent show room in DC, I knew I had to bring them home. I loved pretty much everything in their showroom, all functional, fashionable and desk to drinks appropriate but I told myself I could only leave with one item. So track pants it was! Check out Argent's collection here and shop my favorite track pants of the season below!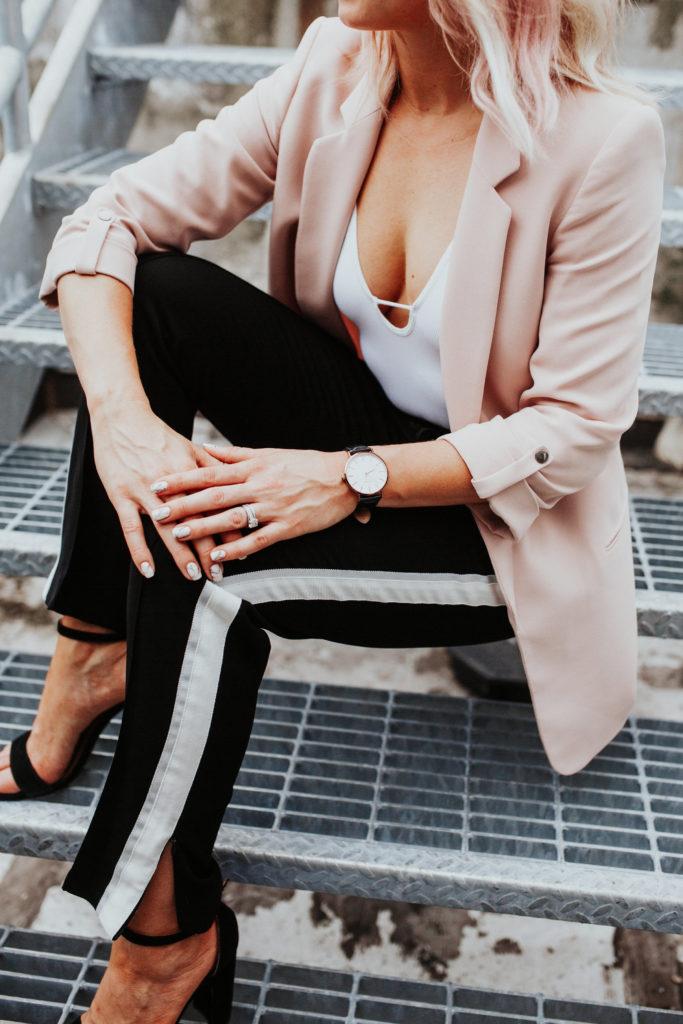 Track Pant Faves: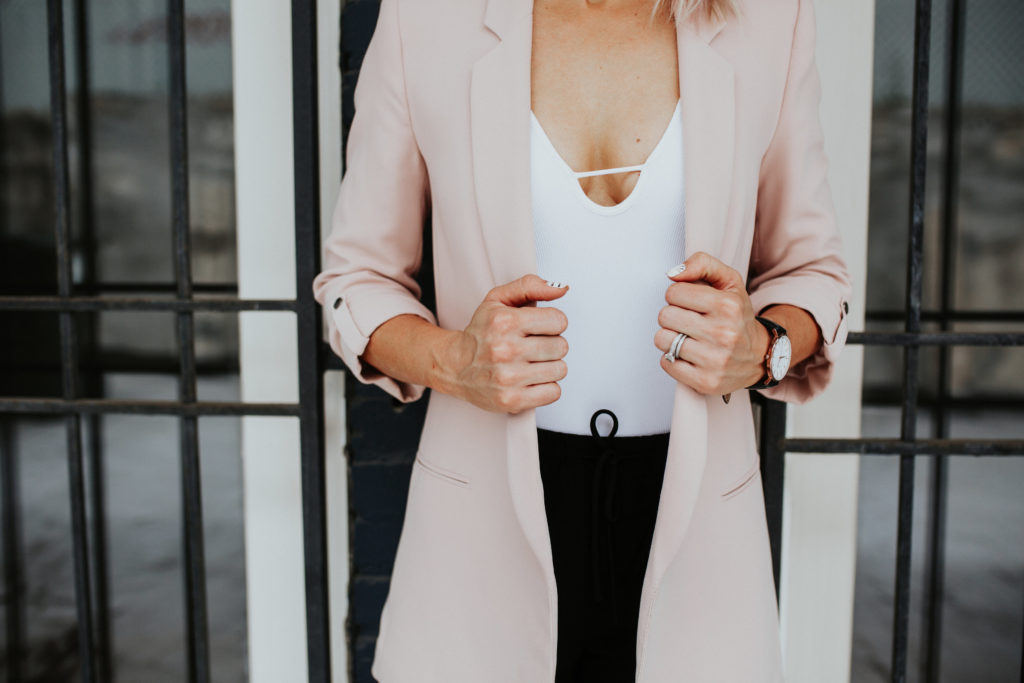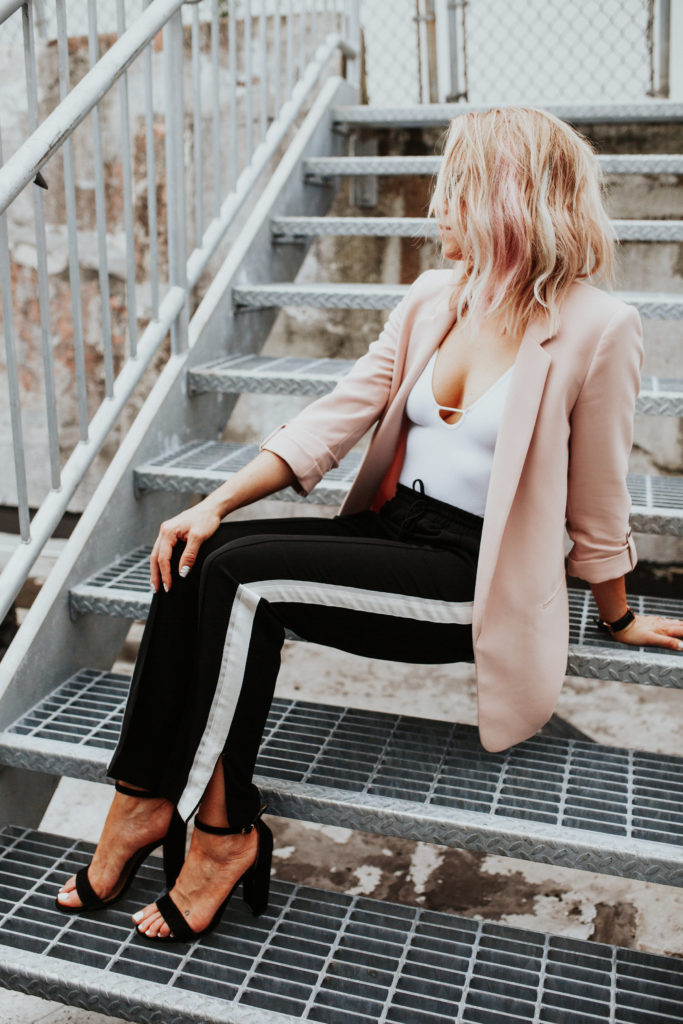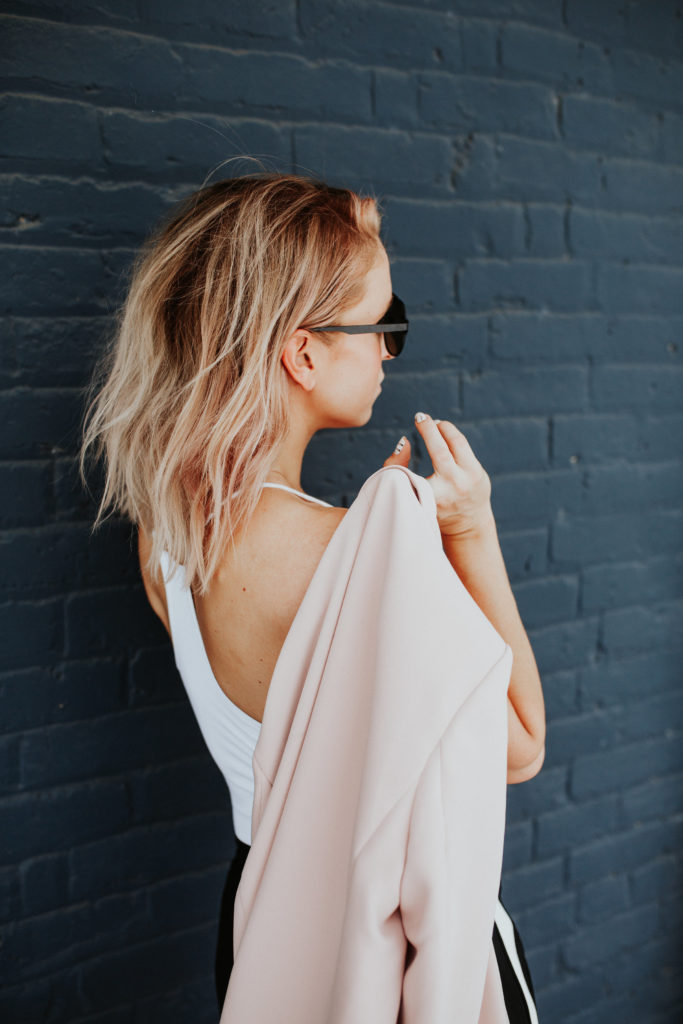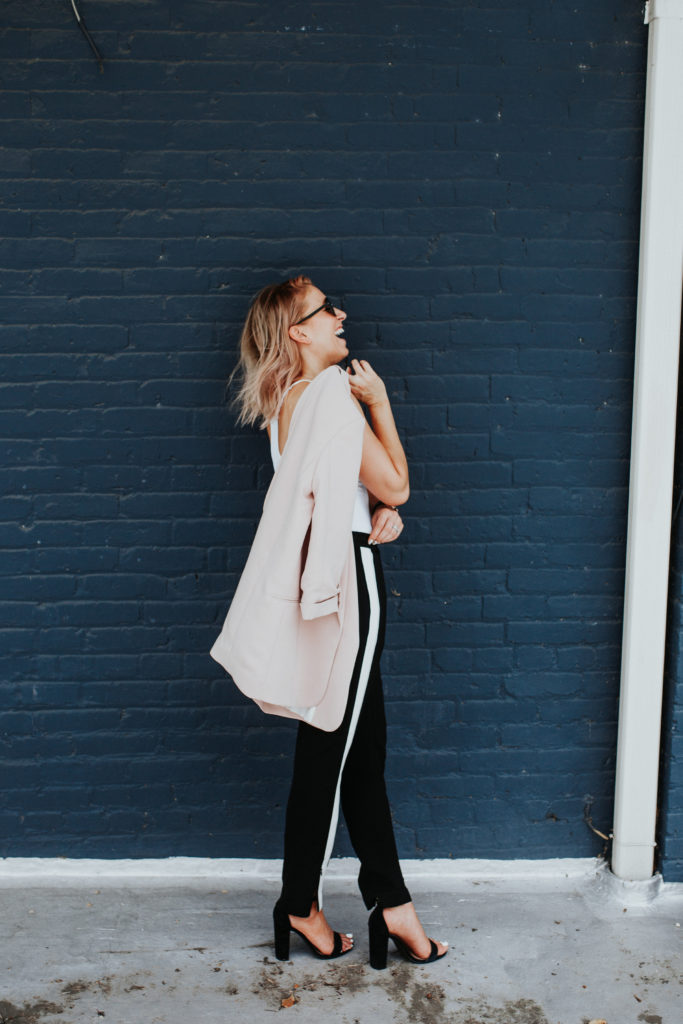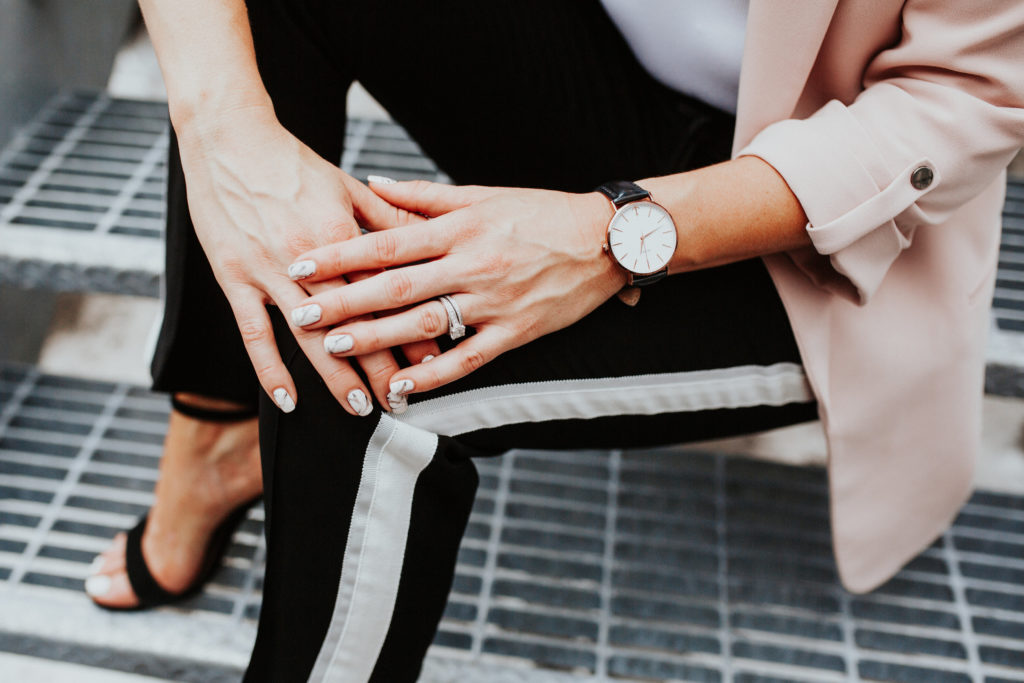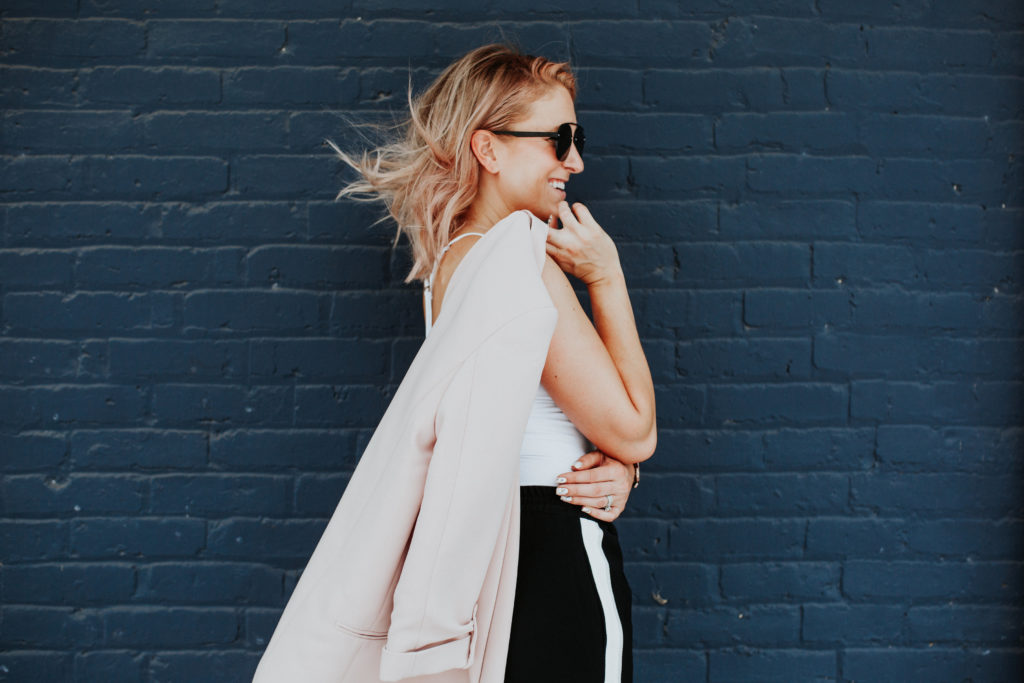 Wearing: Track Pants (Argent), Blazer (Zara), Body Suit (Free People), Heels (Steve Madden), Sunglasses (Quay), and Watch (Daniel Wellington).
Photos by Emma Weiss
xo
Sarah