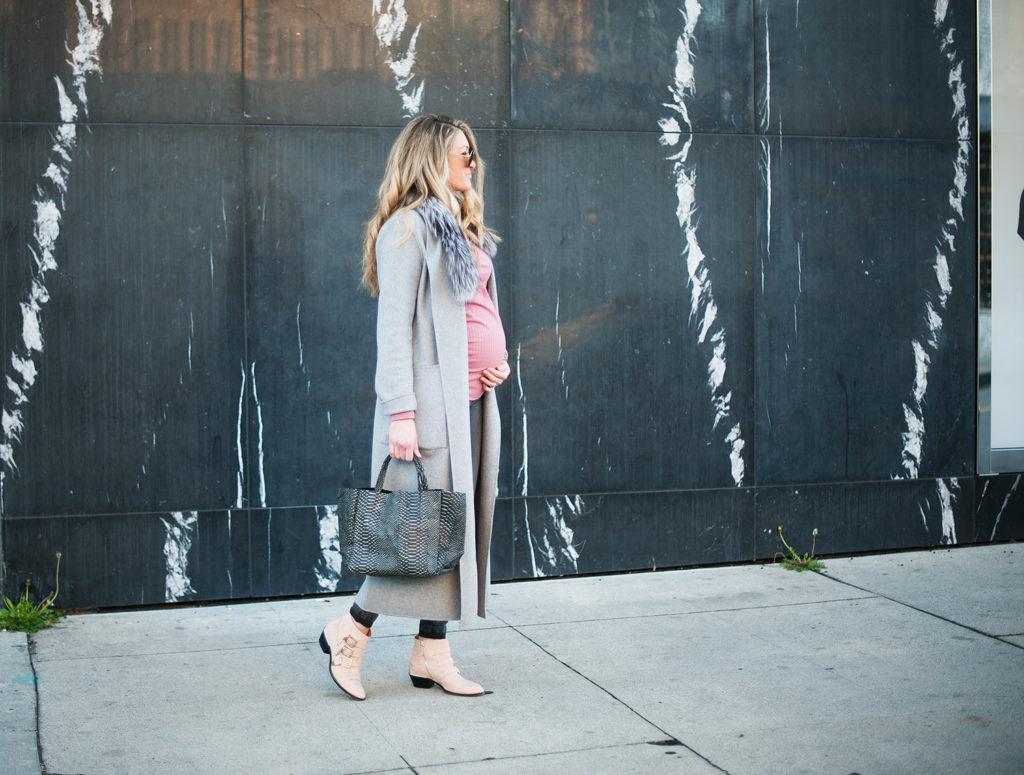 I'm tickled pink because this Valentine's Day I have more to celebrate. As our family grows so does my love and I have so much to be thankful for. As the nursery slowly comes together, I can't help to just stand in her room and smile. Knowing in just a few months I will be holding my little love in my arms.
In the meantime it will just be the three of us (counting the fur baby), making this February 14th a special one. It will be our last love day celebrating alone because next year daddy will have a new Valentine, and I'm actually more than ok with that. I know my hubby was a little hesitant when we found out the gender of our little bun in the oven. Not because he didn't want a girl, but because he didn't and still doesn't know what to expect out of raising a little girl. But who really does! Of course it's going to be hard but there will be sweet rewards out of it all and isn't that what parenting is all about? I'm ready to take on life's curve balls as intimidating as it all sounds.
On another note, my little valentine has continued to give me terrible heartburn. I hope that it calms down a bit so that mommy and daddy can enjoy a nice night out to celebrate our love but at the moment I'm struggling to keep food down. Has anyone else encountered heartburn like this in their third trimester? I need to eat smaller meals and cut back on the bread and pasta until she arrives. I suppose my go to Italian restaurants are out this year and will have to opt for something lighter.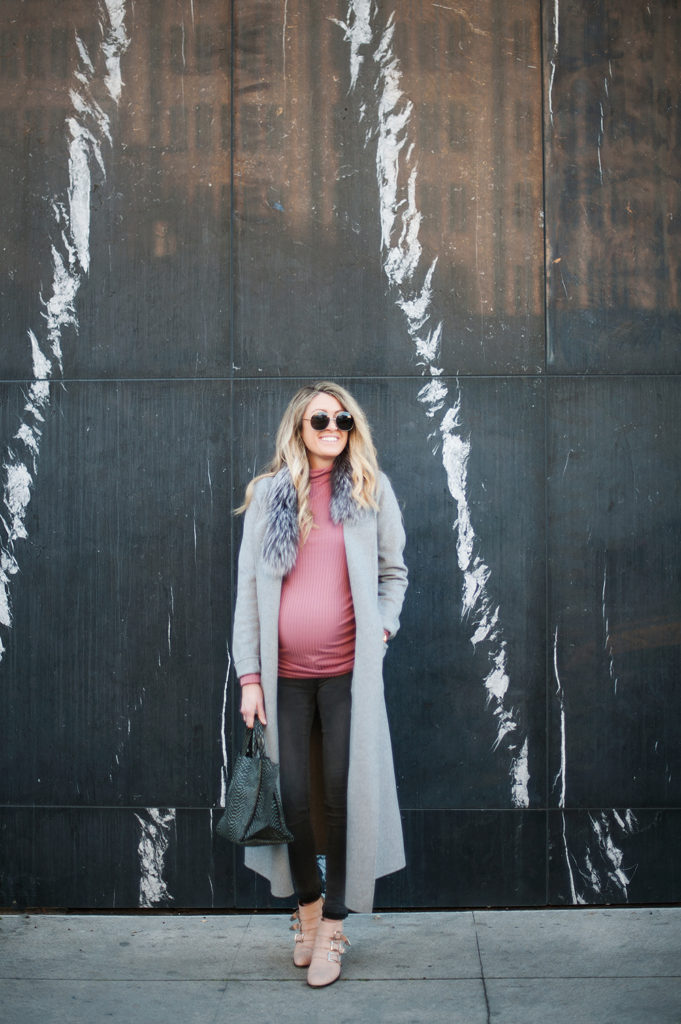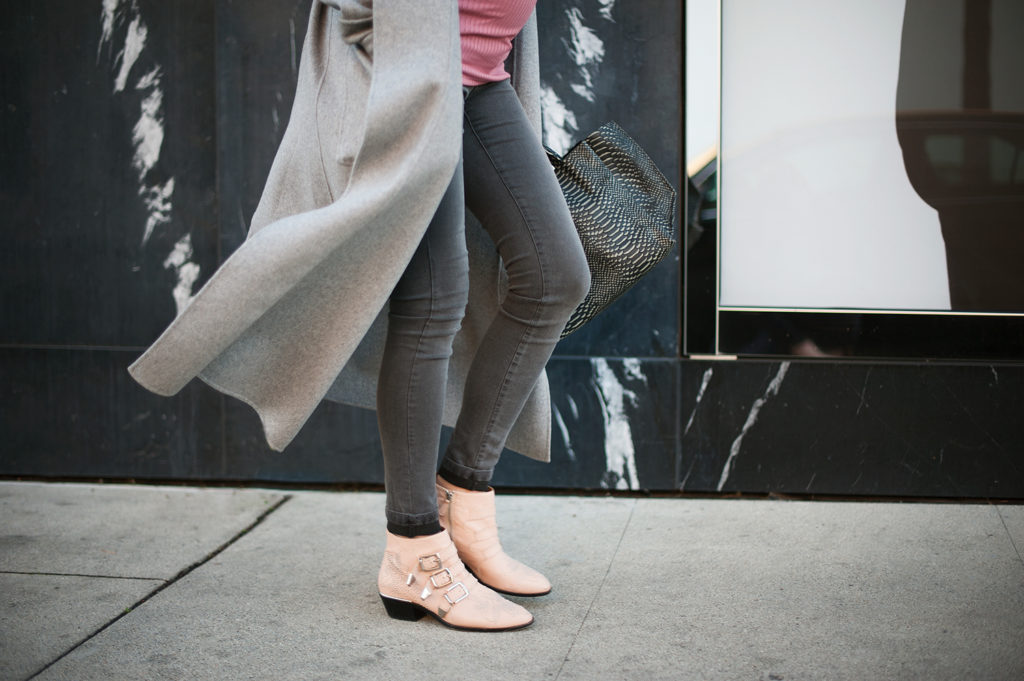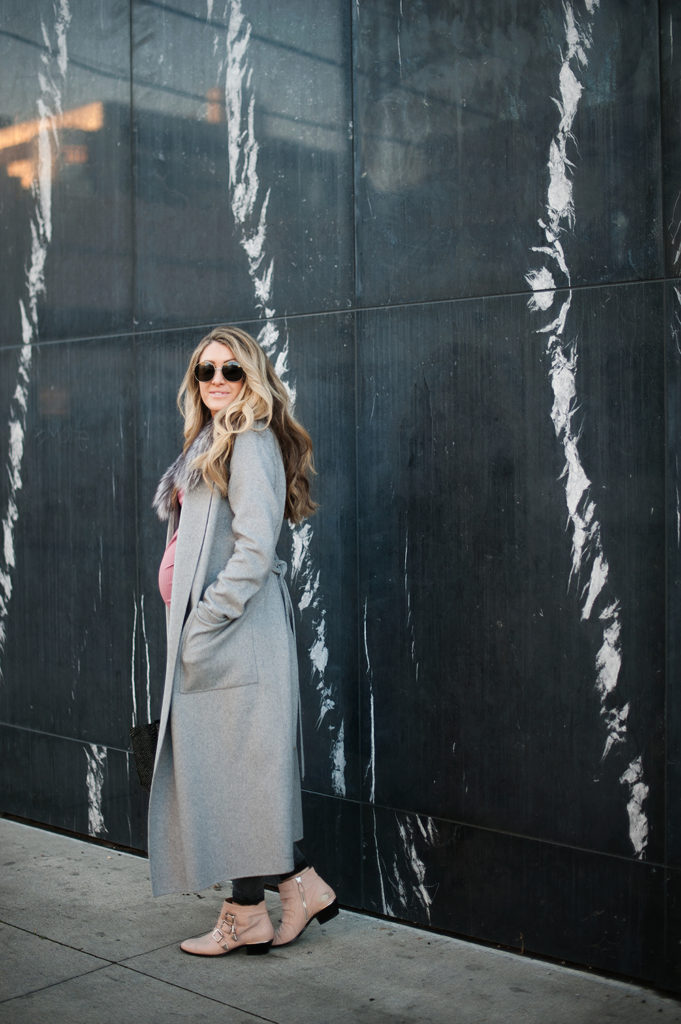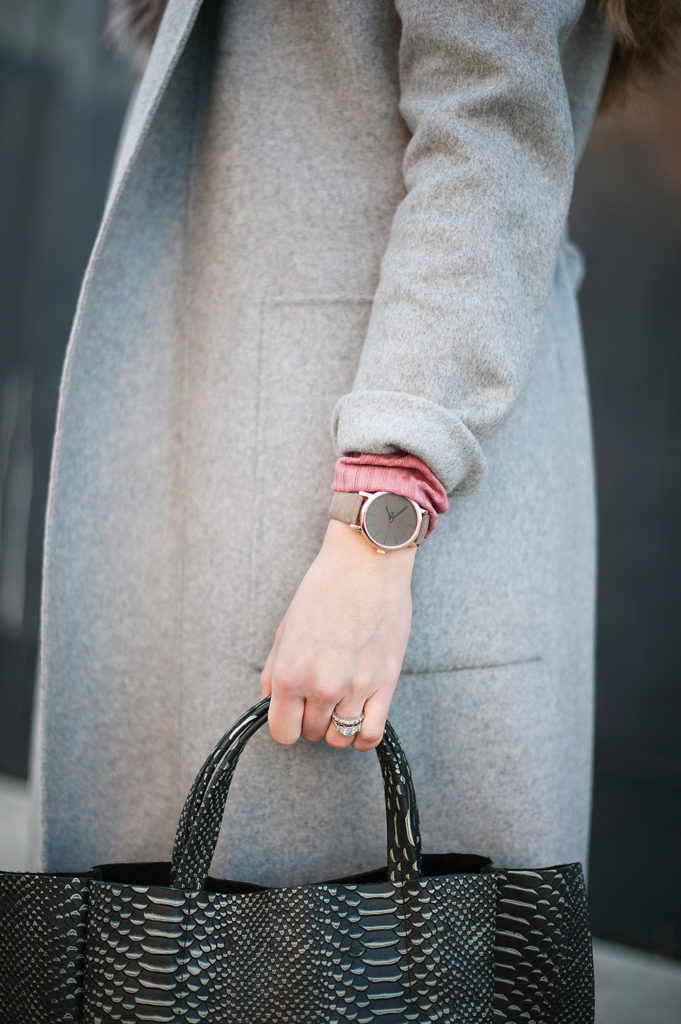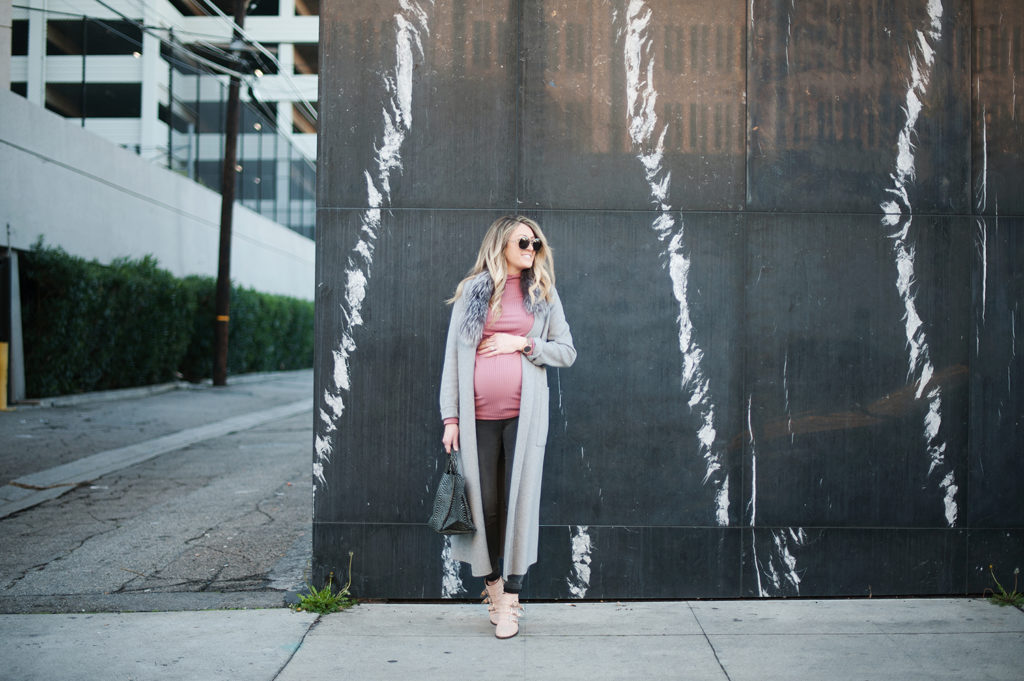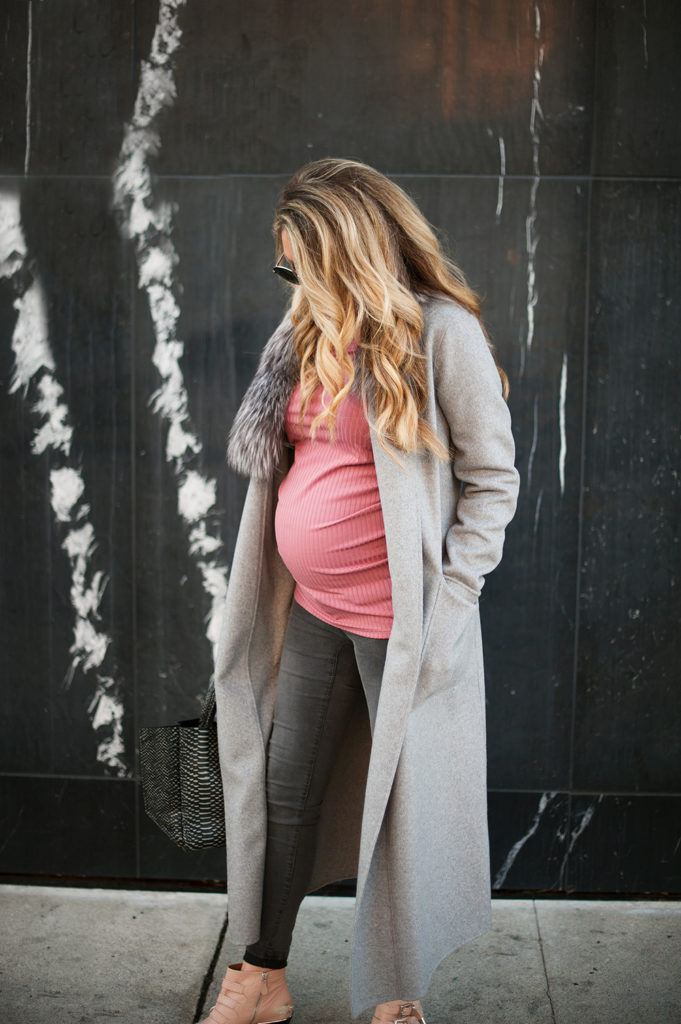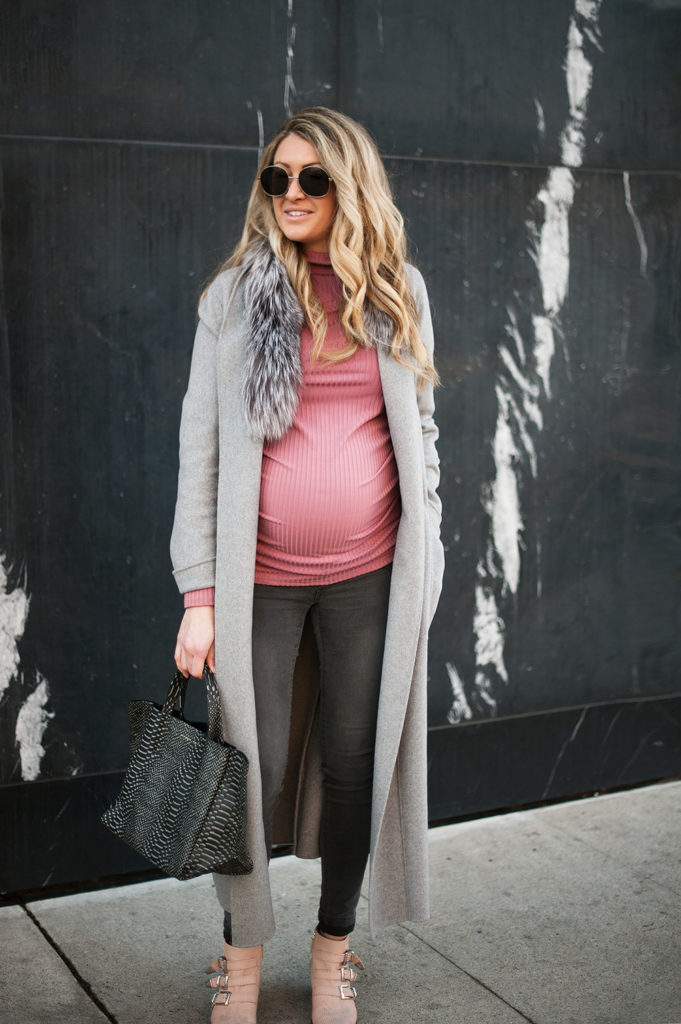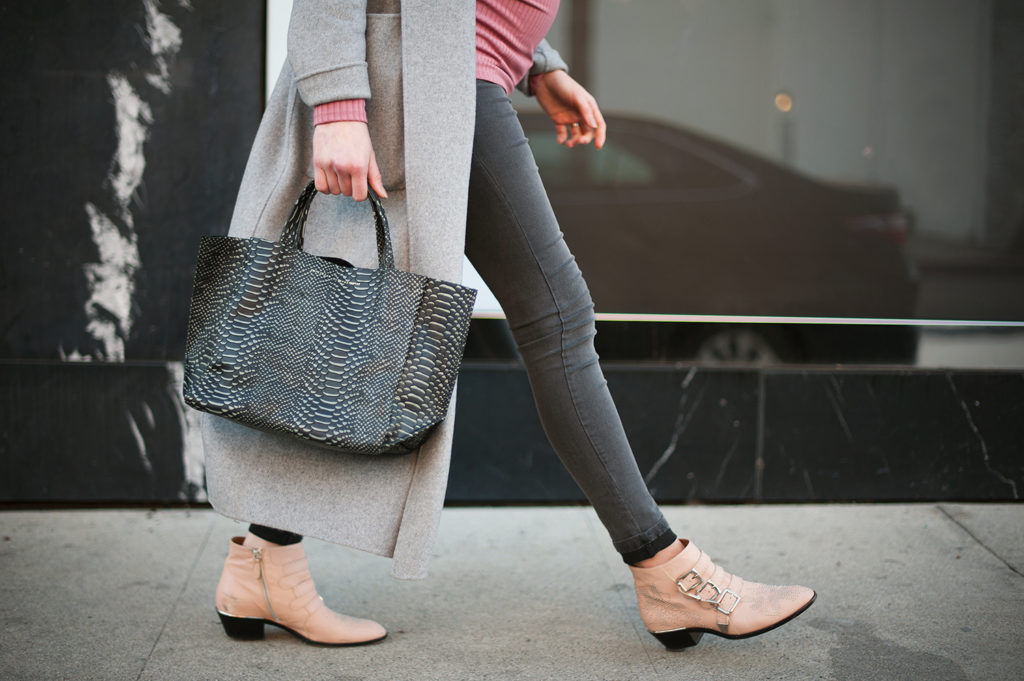 Wearing – Jacket (Whiskey & Leather, similar here); Top (ASOS); Jeans (ASOS); Boots (Chloe); Bag (ONE by Ampersand as Apostrphe); Watch (Timex).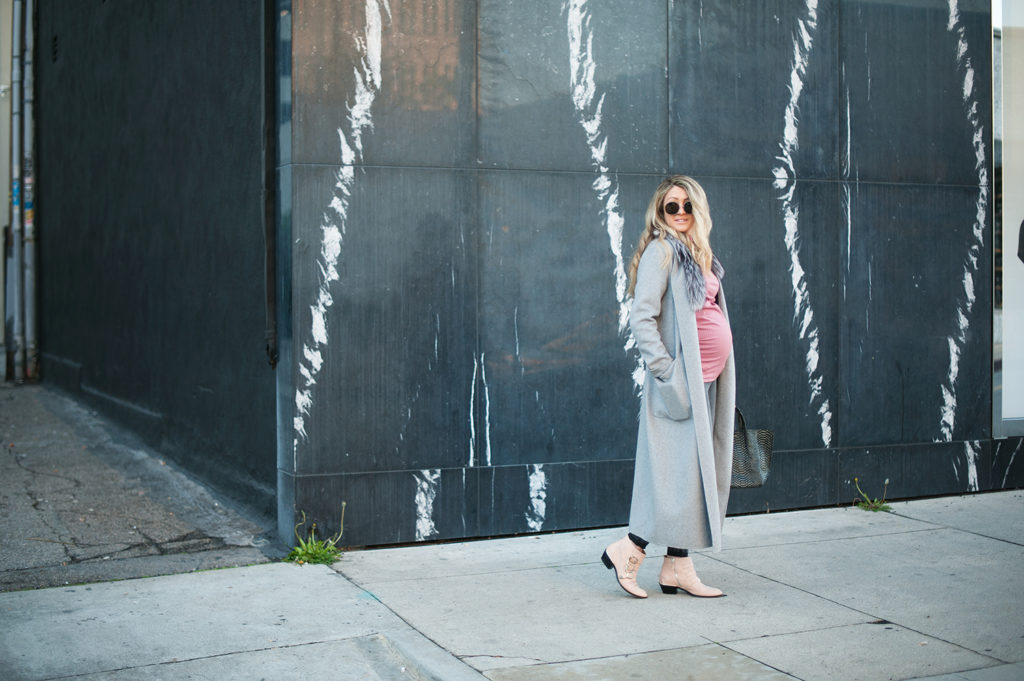 xo
Michelle