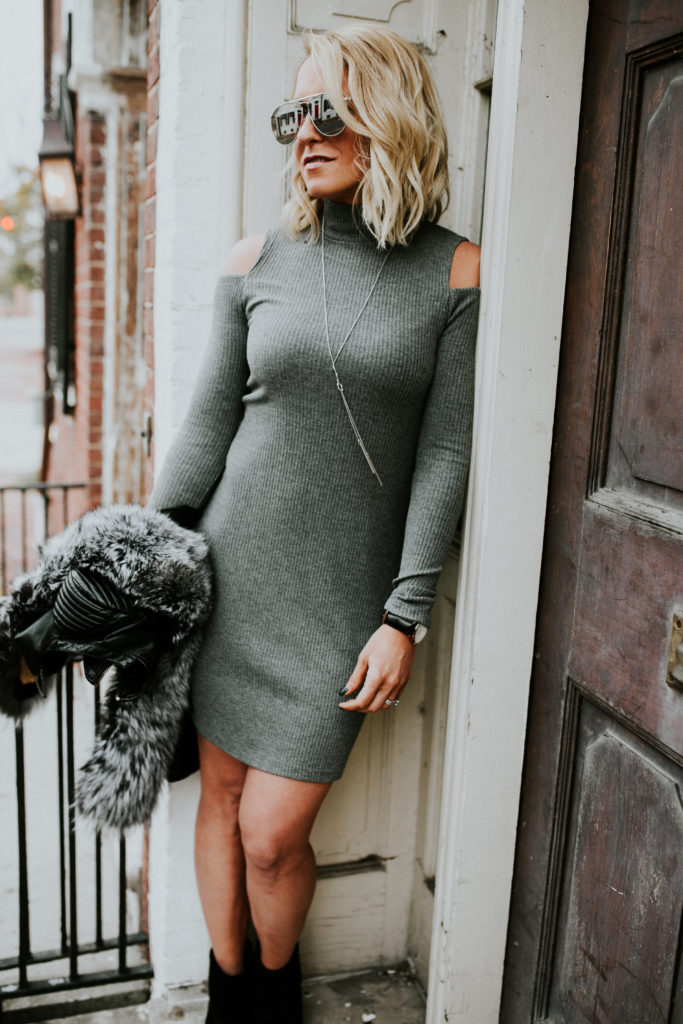 Ok I'm not quite going gray, at least I hope I'm not but who really knows when I highlight my hair as often as I do. But I think I'm better of being oblivious to the situation. The real reason for this post is to delve into my addiction to the color gray. I realized I had a borderline obsession with collecting clothing in the moody hue when I bought my 12th gray sweater. I'm pretty sure 11 gray sweaters would have been plenty. But when you have two dogs (1 white and 1 black) that shed like it's their business, the only color I can realistically wear without looking like the crazy dog lady that I am is the color gray. This is also why we own a gray couch, a gray comforter, and a gray dog bed.
Not only is gray practical for my life, I also love the way it looks against tan skin and blonde hair. Another reason why I am constantly collecting things in the shade of gray. This new gray form-fitting dress by Splendid has been my go-to for nights out this winter. It's simple, fits like a glove and also has a bit of interest with the cut-out shoulders. I used to shy away from form-fitting dresses like this but now that I have some curves and a hard earned squat booty, I feel better wearing clothing that shows my shape.
To add a little edge to the look, I paired it with my favorite faux leather bomber (I think I have had this jacket for at least 4 years), a silver fur stole, and a pair of black suede booties.
I'm not a huge fan of bright colors or wild prints, call me boring but I like sticking with my neutrals. They always look pulled together and they go with almost everything in your wardrobe. So maybe going gray wouldn't be such a bad thing after all.
Shop this look plus my favorite gray pieces below: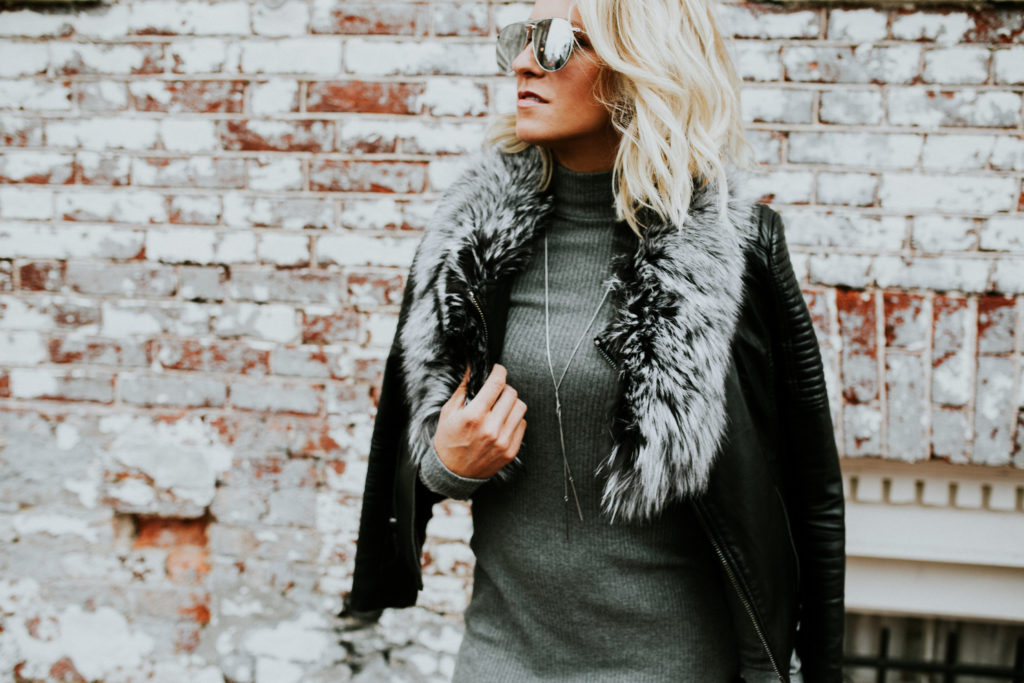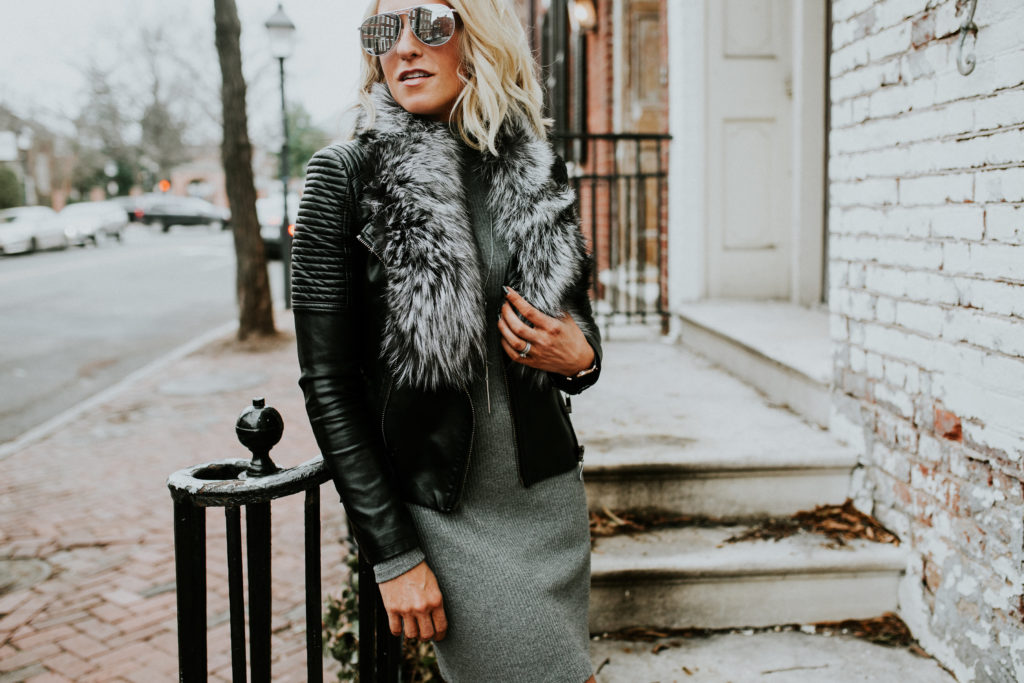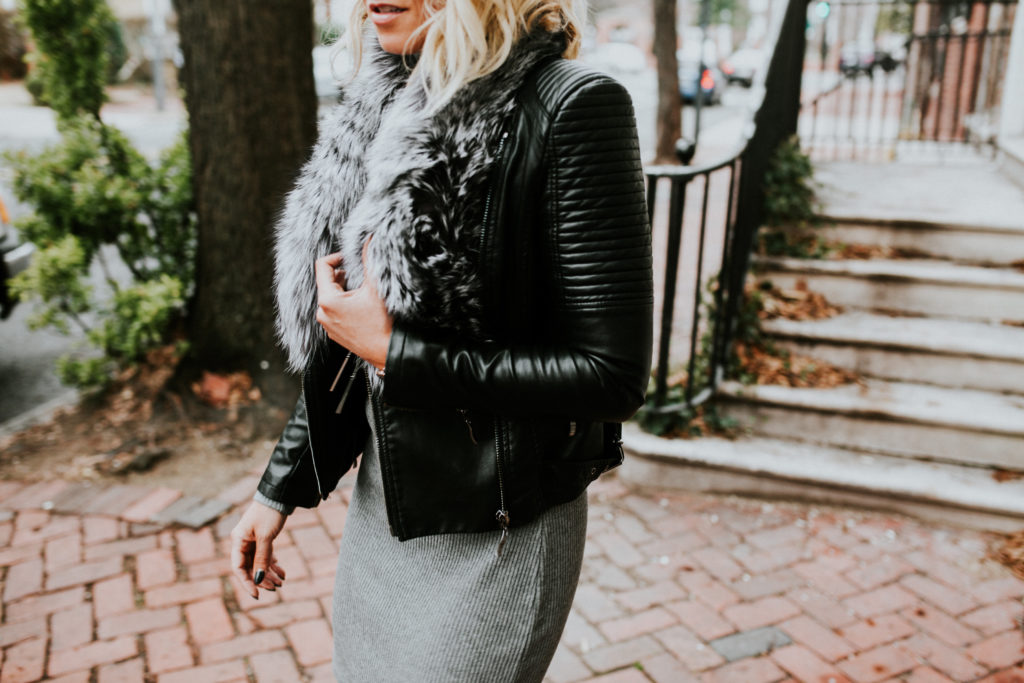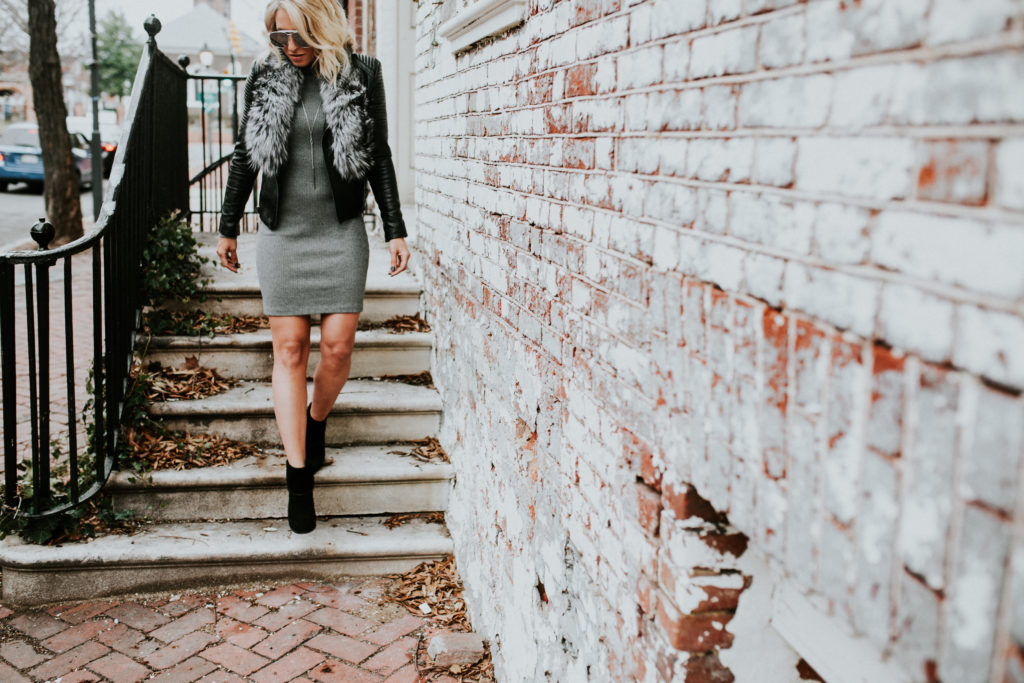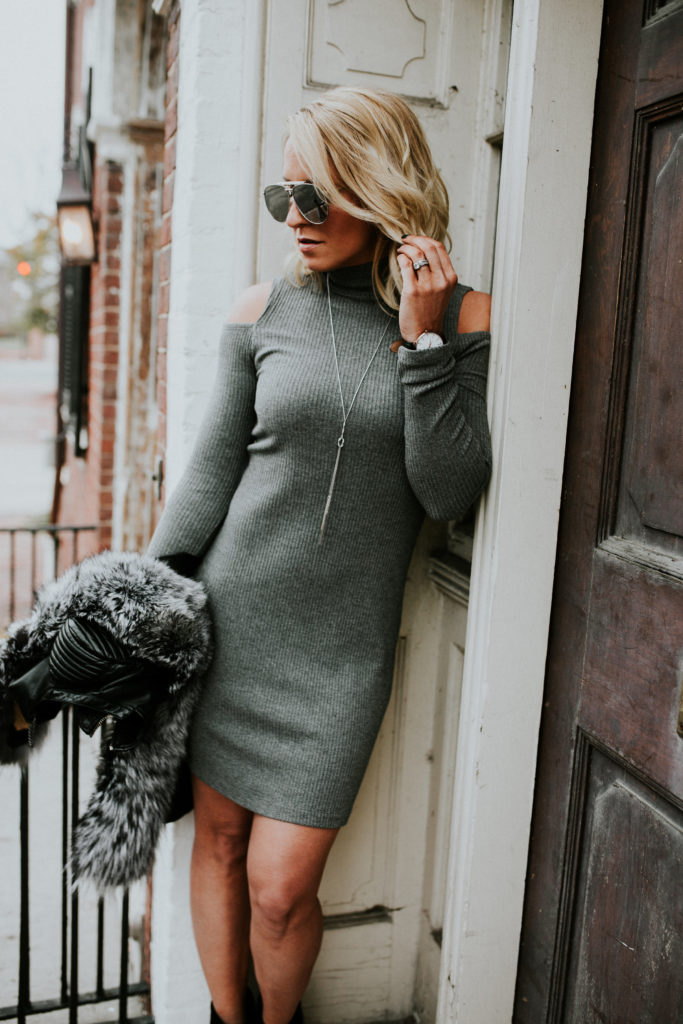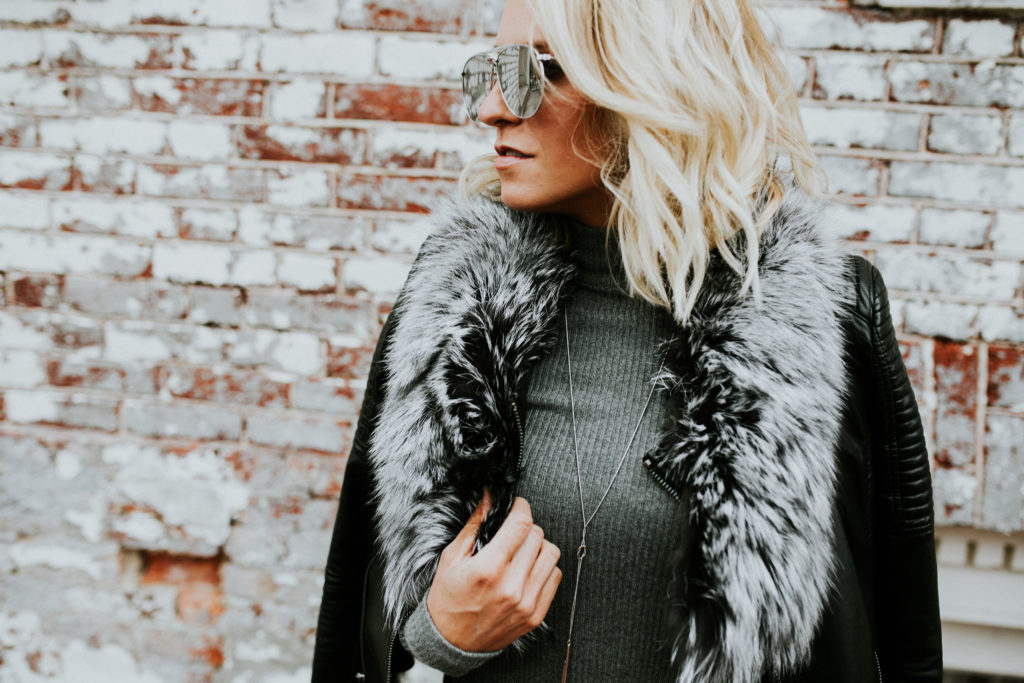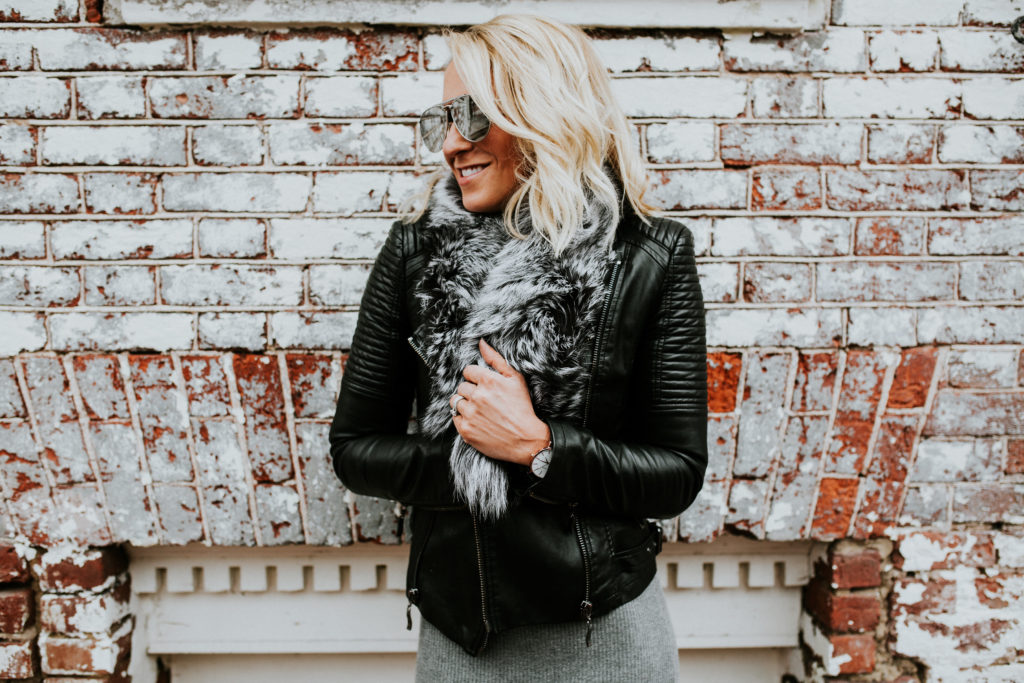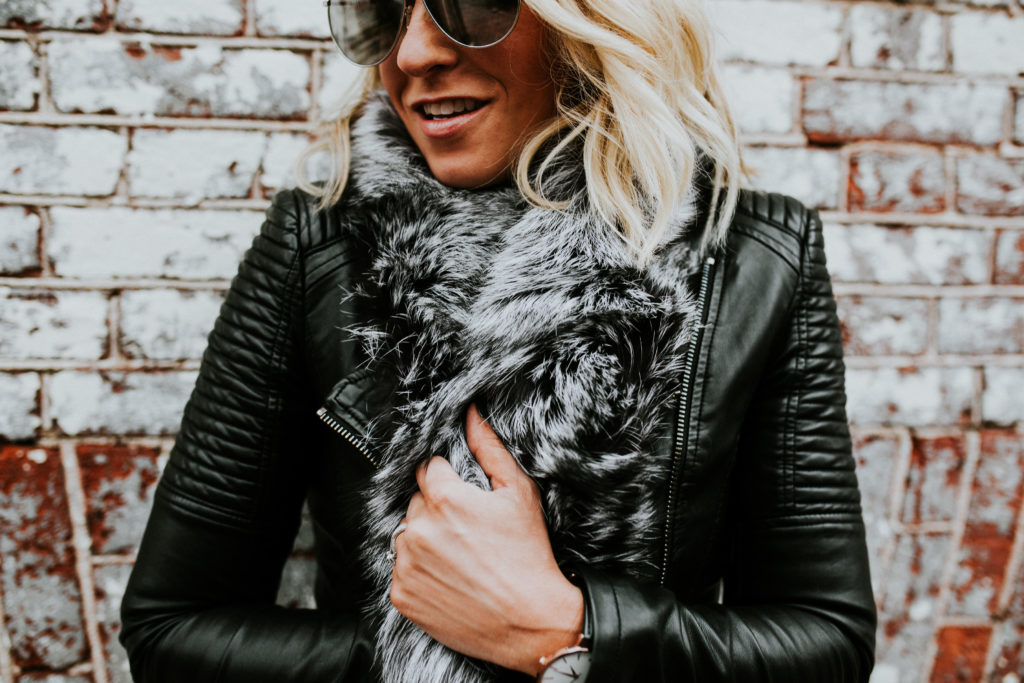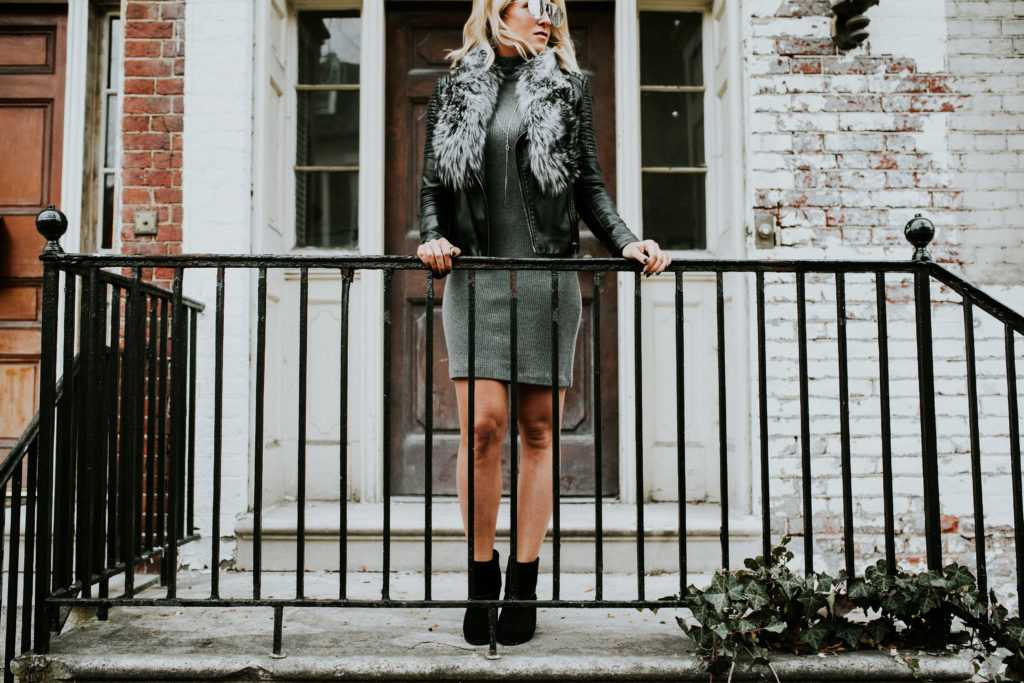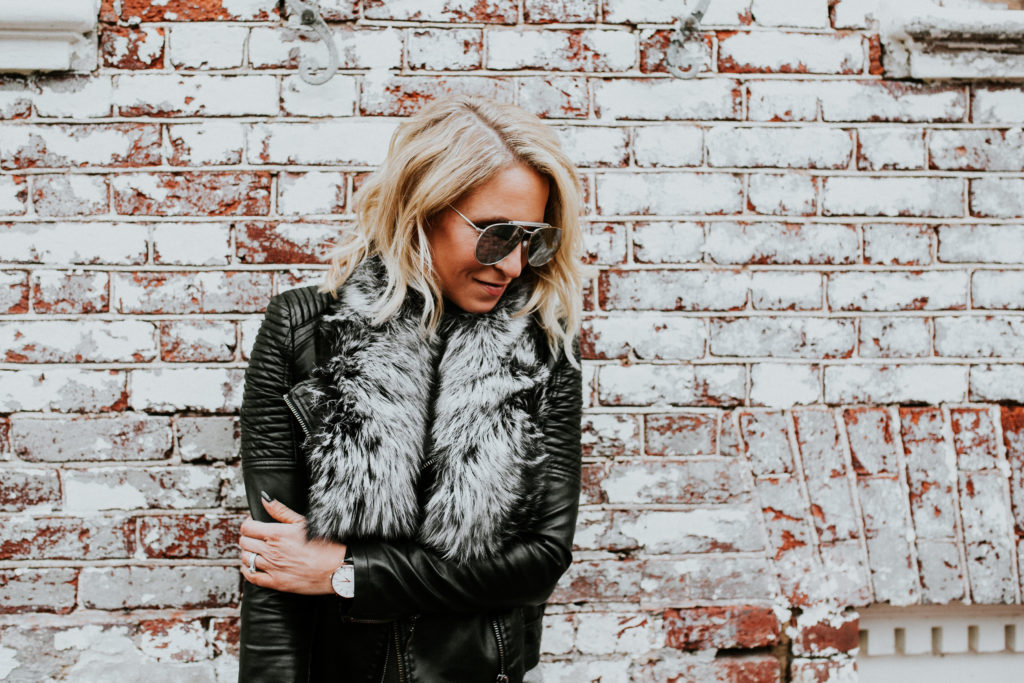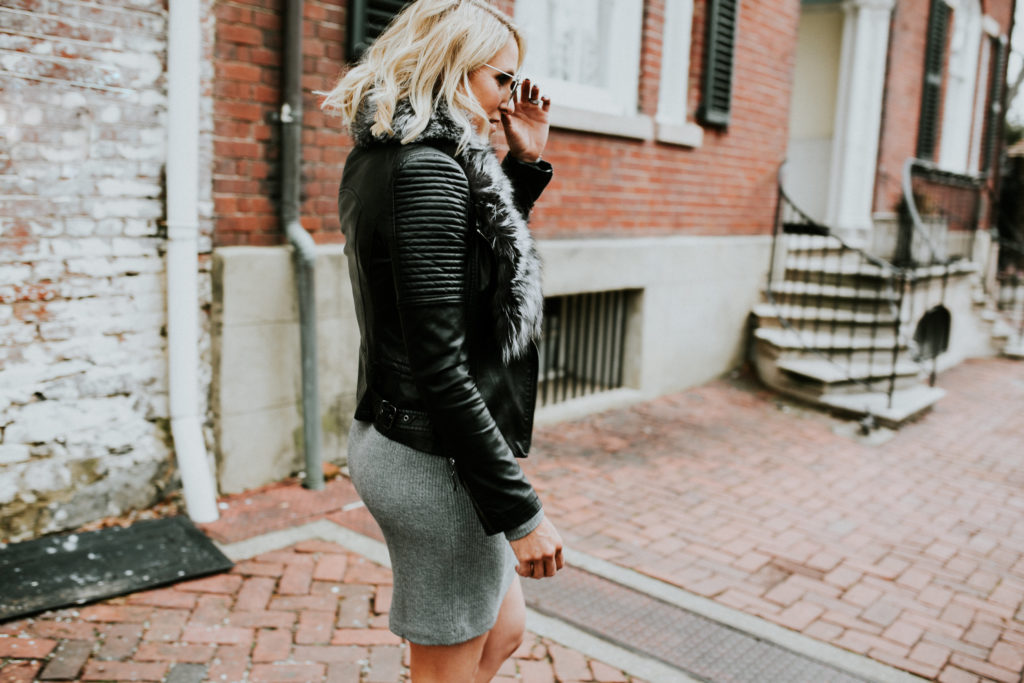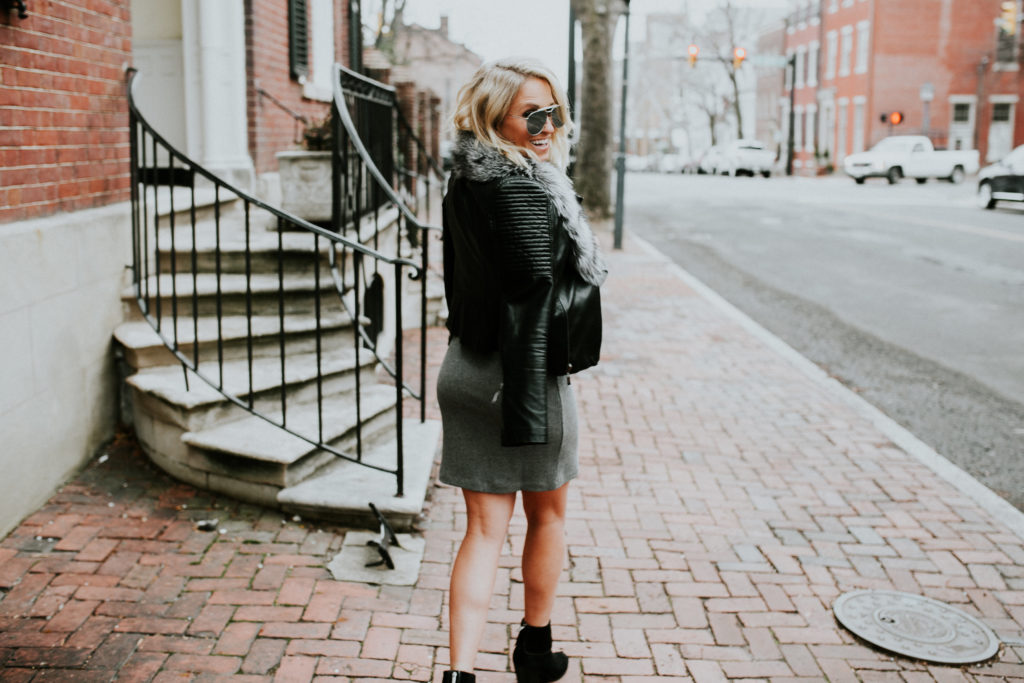 Wearing: Dress (Splendid on Sale), Jacket (Old similar here), Fur Stole (Eagle Rock Furs), Booties (Vince Camuto old similar here), Sunglasses (Forever 21), Necklace (Forever 21), and Watch (J.Beverly).


Photos by Emma Weiss
xo
Sarah