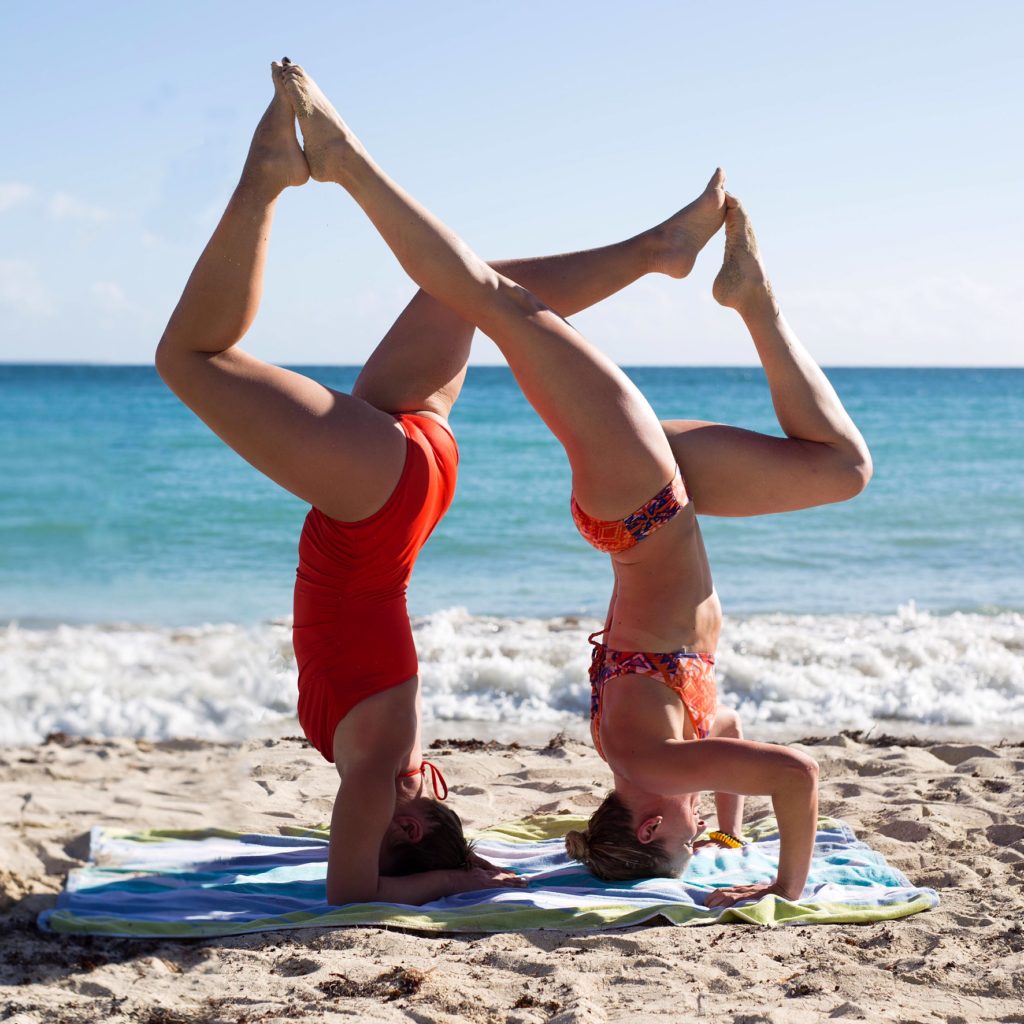 Begrudgingly, I'm back from my week long stint in paradise and boy is it hard adjusting to the frigid cold after being spoiled with tropical temperatures and no to-do lists. I was just starting to get used to laid back island life and boom it's back to reality. But none the less, I am so grateful to have spent seven glorious days with my family and friends in my favorite place, Vieques, Puerto Rico.
Vieques holds a special place in my heart. We first traveled to the little island back in 2011 to celebrate my Dad's 60th birthday and have returned four times since. It was love at first site for me, not only because the of the quick 3 hour flight from DC, favorable weather and gorgeous beaches but because this island has been pretty much been unscathed by tourists. When I am looking to get away, unwind and truly go on "vacation" I want to be as far away from people as possible. Living in the city has it's perks but sometimes you just need some quiet time and a beach all to yourself. Am I right? That is why Vieques is my place because there is always a beach to discover, that you can call your own, at least for the day.
The beaches on this island are absolutely incredible and photos really don't do it the justice it deserves but if you have been itching for a warm weather getaway and Vieques has been on your list, here are the 5 beaches that you need to visit.
1. Playuela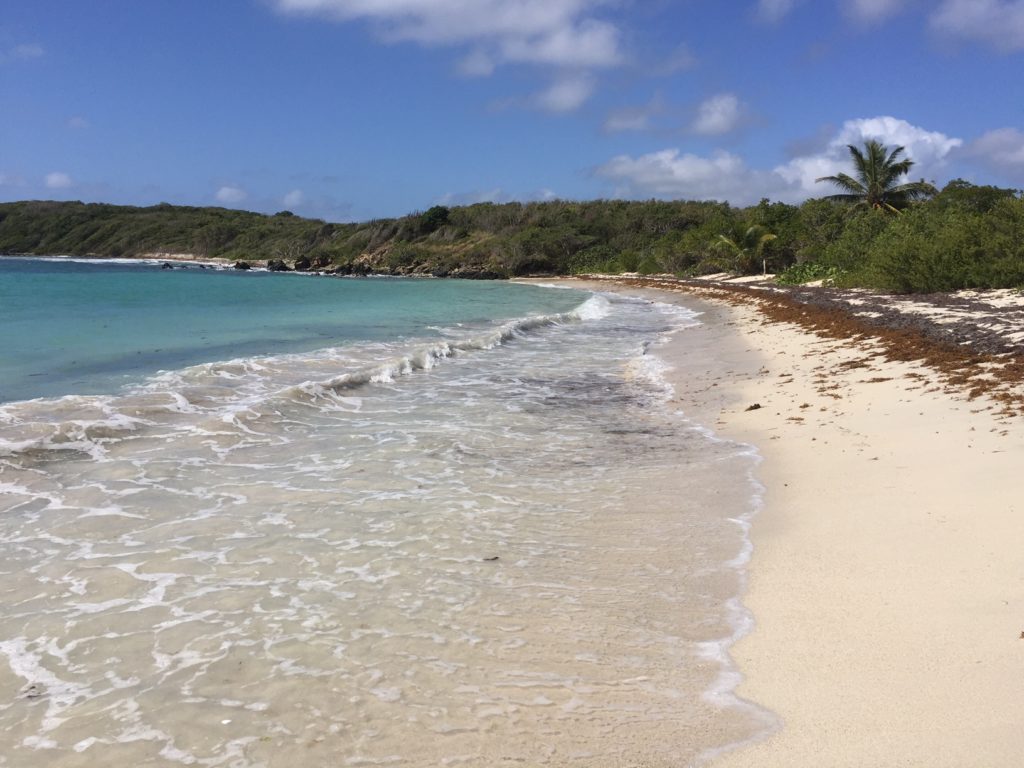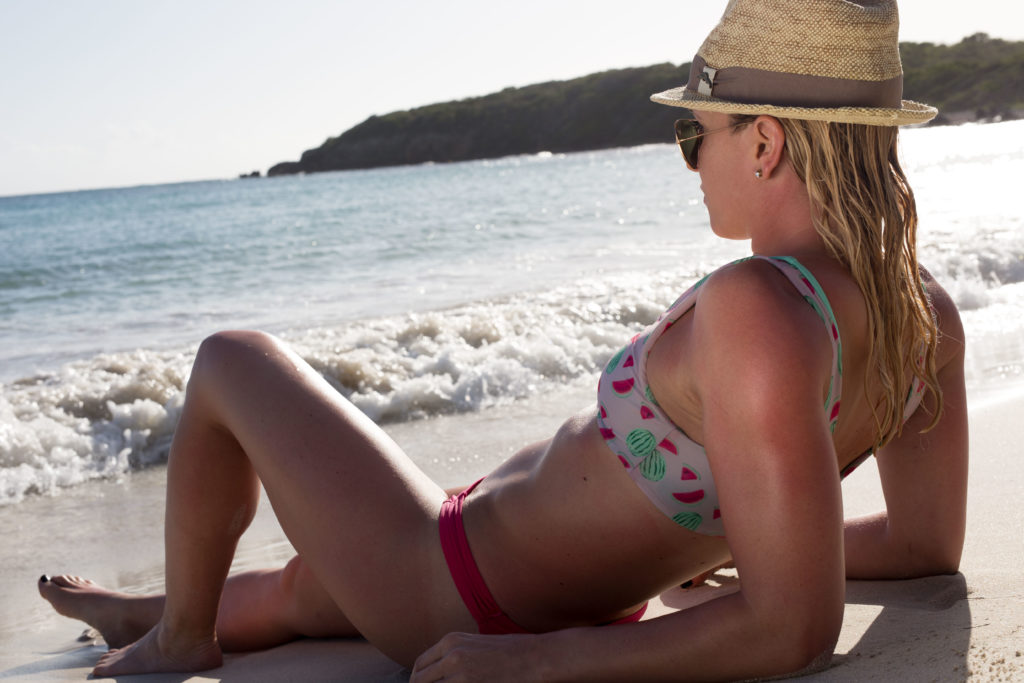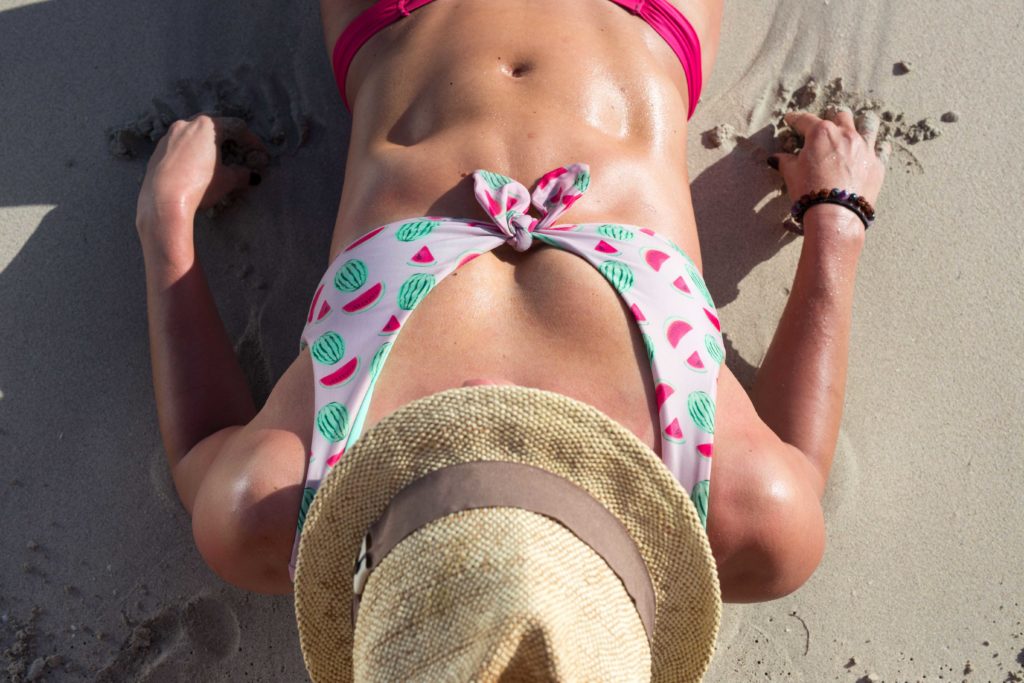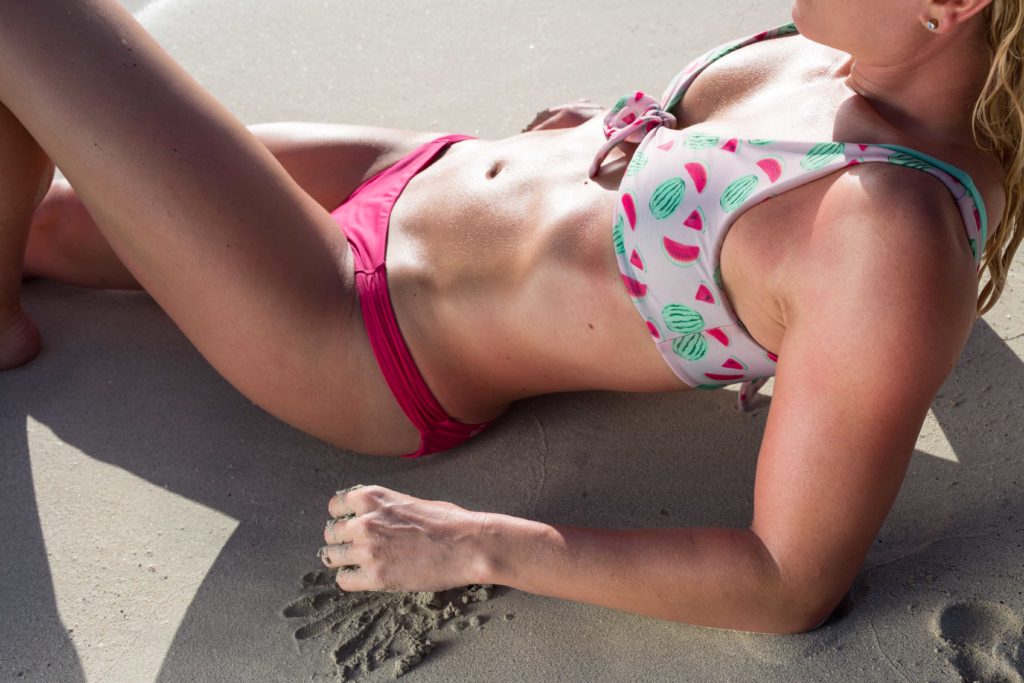 Vieques has some of the most beautiful beaches in the Caribbean, and the most peaceful. The reason that Playuela is my favorite is because it is the hardest to get to which means that you most likely will have the entire beach to yourself, on a good day. Playuela is made up of a beautiful stretch of beach with brilliant hues of blue that separate it from nearby beach, Playa Caracas. Head to this beach if you are looking for total relaxation.
Wearing Lolli Swim – Bikini Top (sold out similar here), Bottoms, Alternate Bottoms, Sunglasses and Hat.
2. Playa Prieta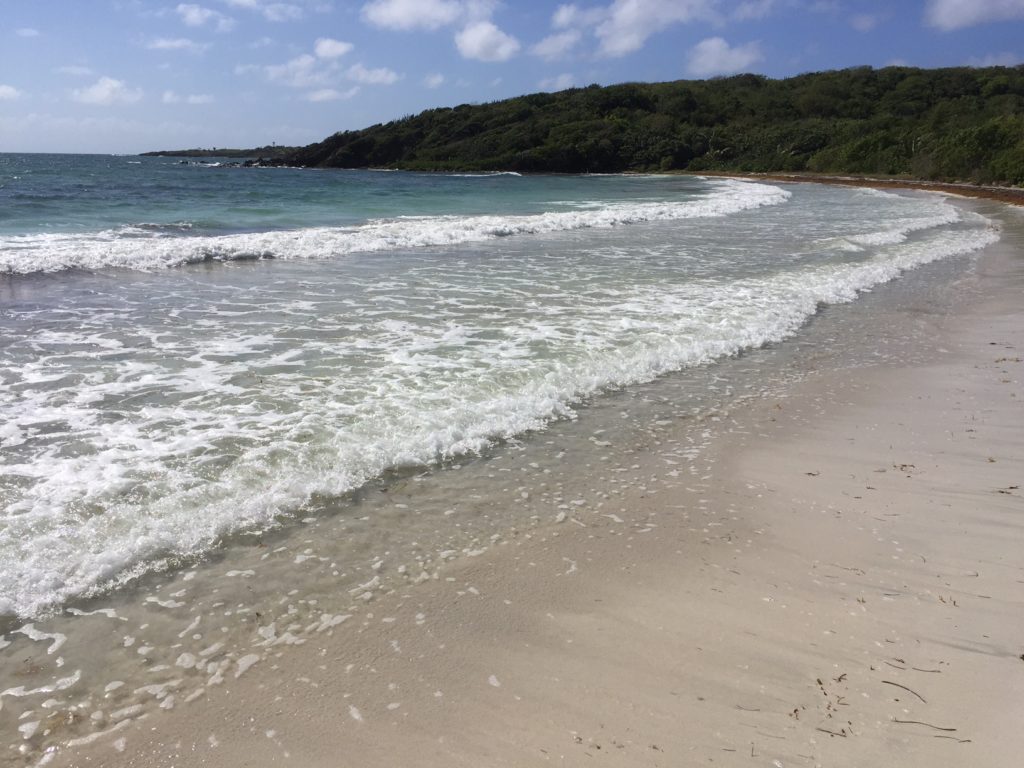 This is one of my favorites because of it's beauty and its serenity.  Playa Prieta used to be unmarked, hence why it is also known as secret beach. The beautiful coral on the east side of this beach and the calm waters make this the perfect spot to snorkel. There is limited parking, which ensures that there will never be too many people lingering on this beach.
Wearing 6 Shore Road – One-Piece and Sunglasses.
3. Sun Bay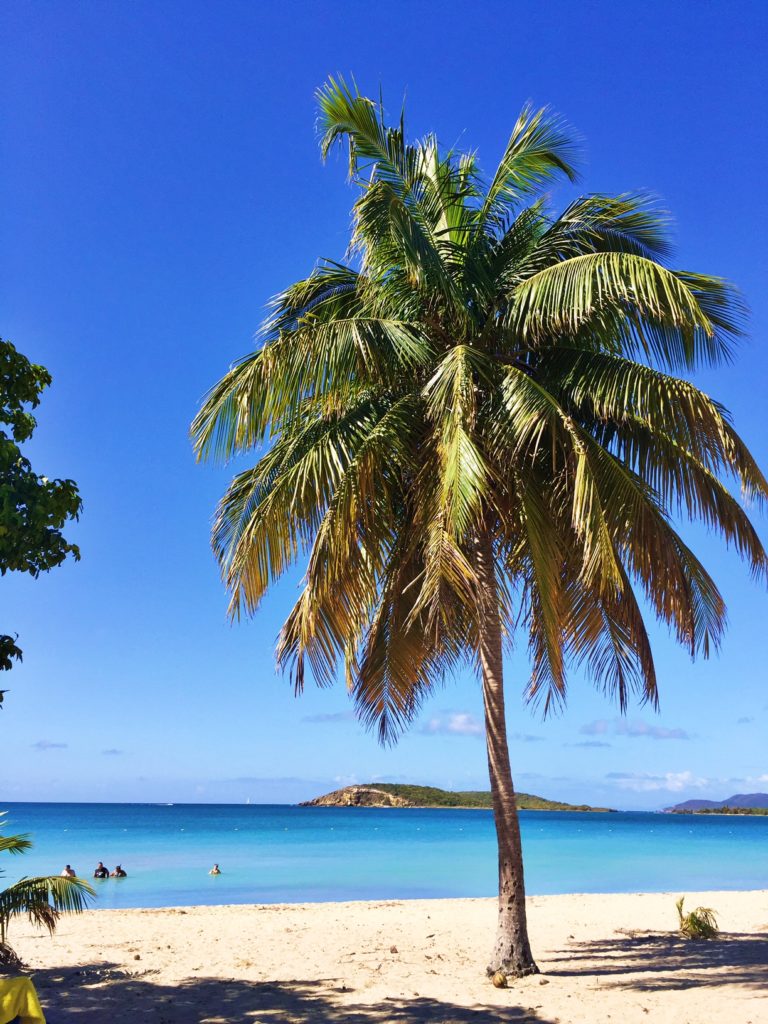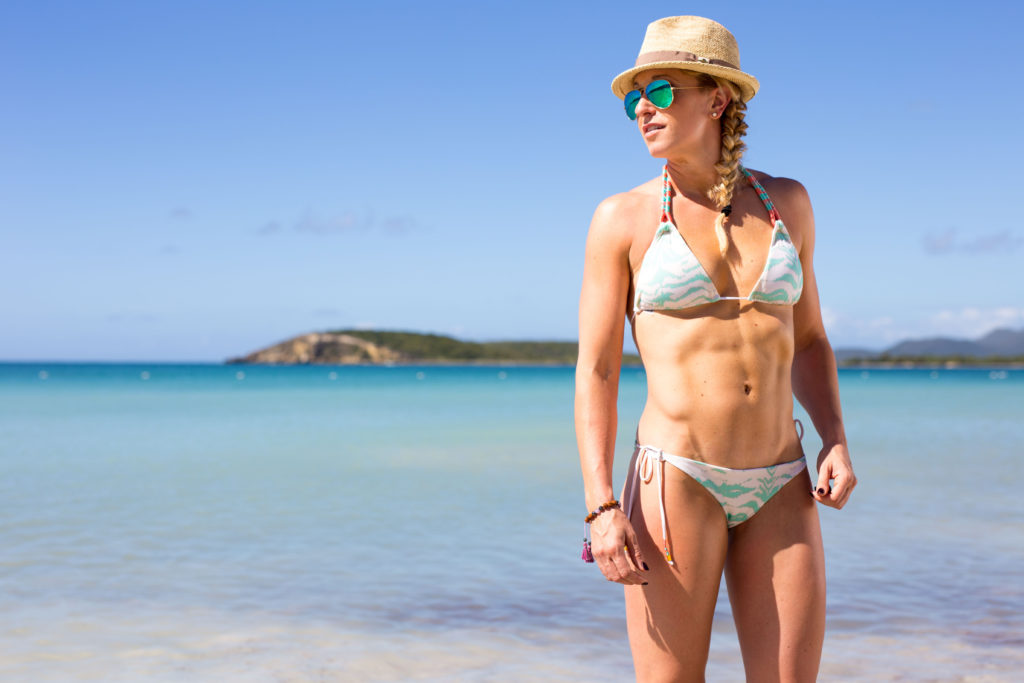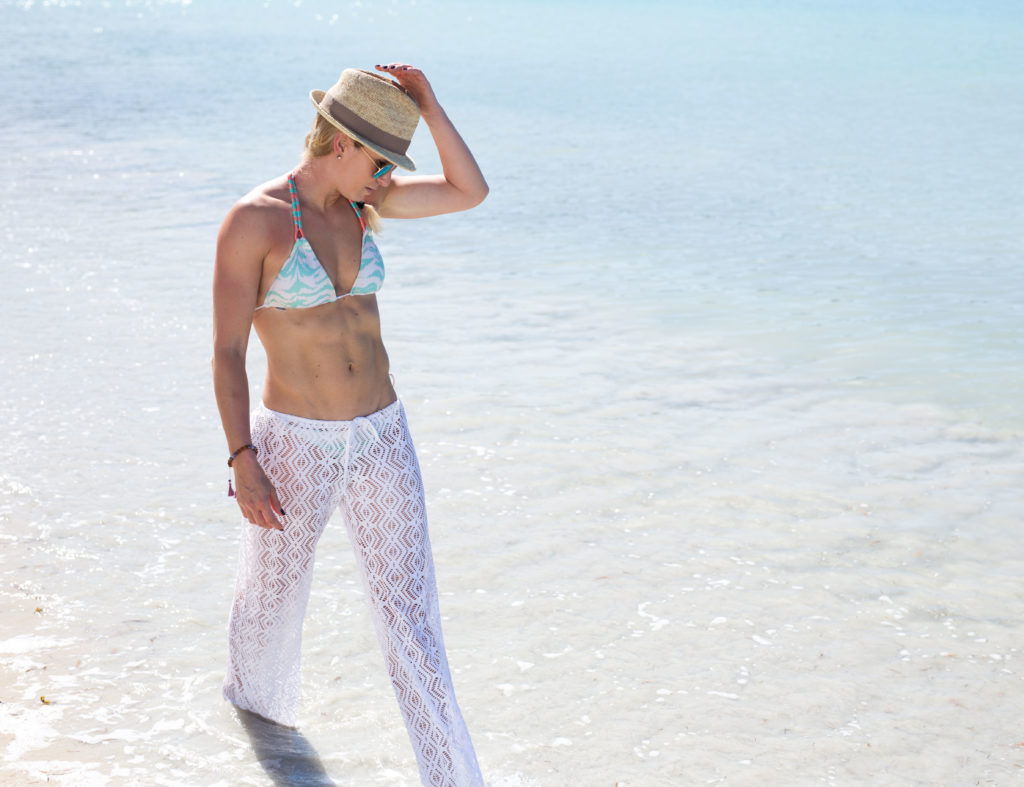 This beach is super easy to get to and great for a day when you want to bring the entire family, coolers, beach chairs etc. Drive right up and unload onto the beach. You will be amongst other vacationers but we are talking like maybe 10-20 other people. This beach is great if you are looking for beauty and convince. You can spend the whole day and night here; Sun Bay has a campground, restrooms, showers, telephones, palm trees to hang a hammock and plenty of parking.
Wearing Caffe Swim – Bikini, Pants, Hat and Sunglasses.
Vieques' "Big Beach" is full of lush palm trees and gorgeous island views. This beach wasn't far from where we were staying, which made it convenient to get to. You can spend the day there or just head there for a long relaxing walk on the beach. The choice is yours!
Wearing Target – One-Piece, Hat and Sunglasses.
5. El Gallito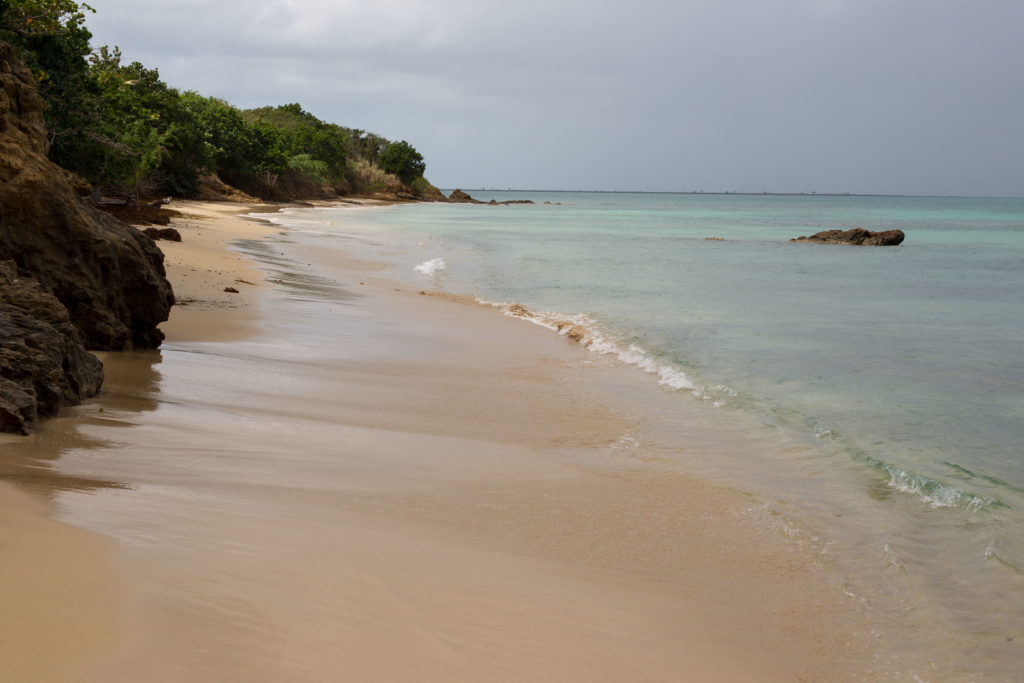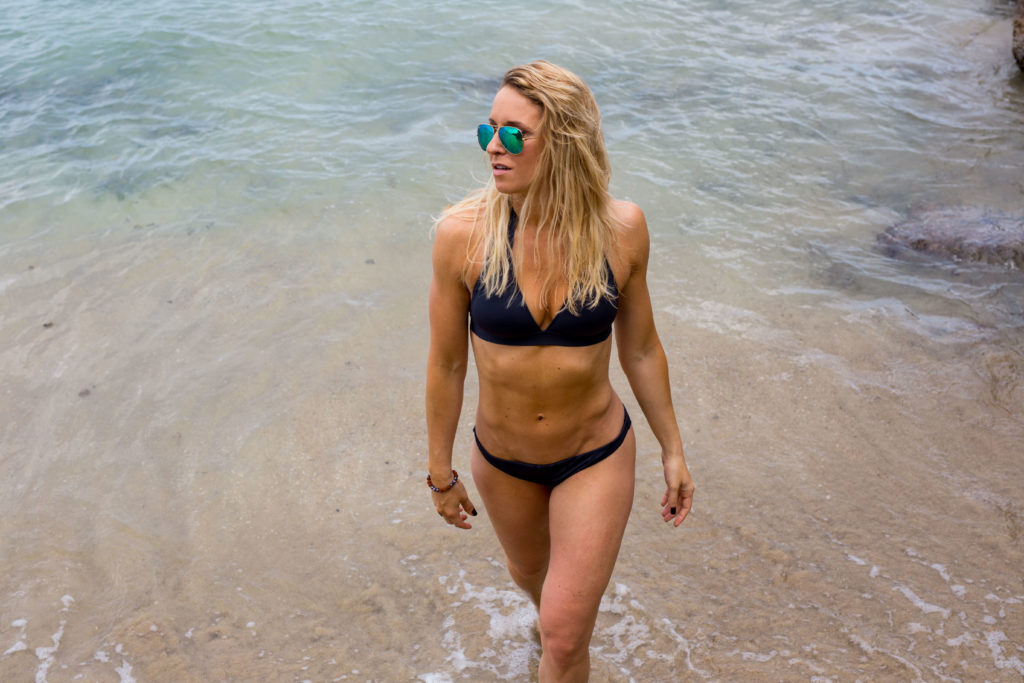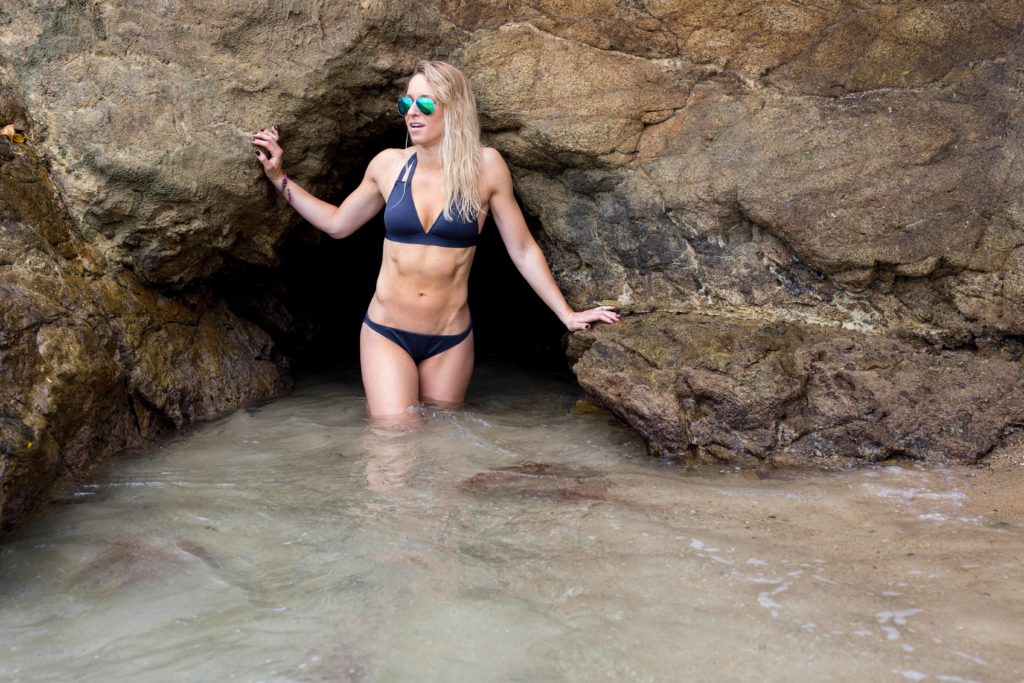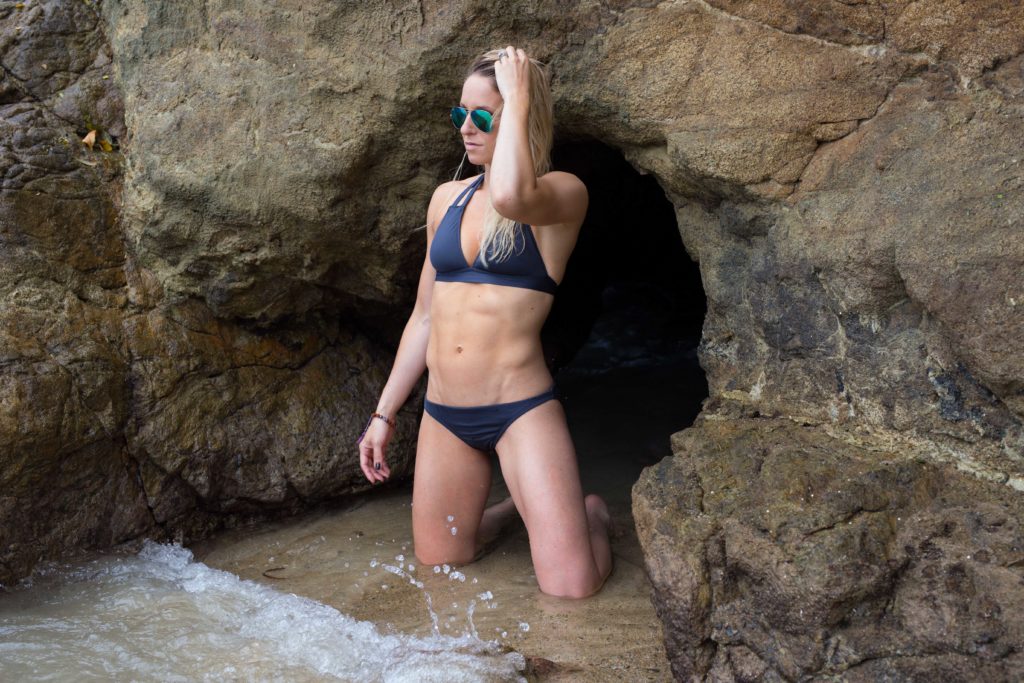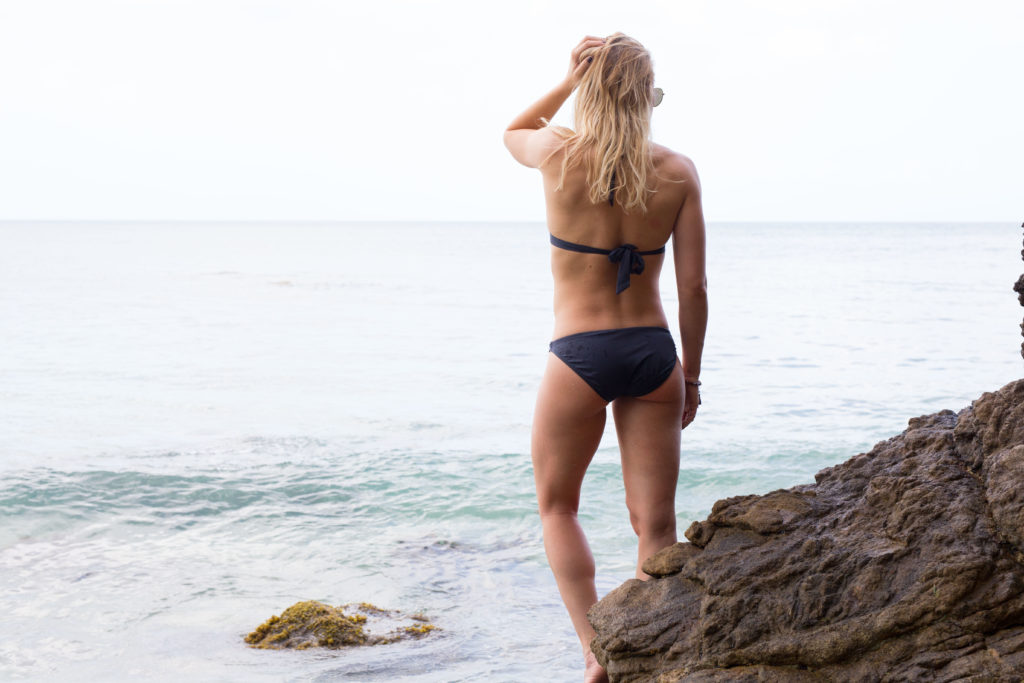 This beach is great for a quick road-side dip. It is located east of the airport and on the west side of the W hotel. You can access Playa Gallito easily as it has parking right off the road which makes it a favorite spot for the locals to swim.
Wearing Target – Bikini Top, Bikini Bottom, and Sunglasses.
Other Vieques beaches to put on your list:
Caracas
Green Beach
Red Beach
Navio
Media Luna
La Chiva
Happy Exploring
Sarah