We usually focus on the big gifts this time of year and round up our top picks to give to our friends and family. But this year we wanted to make sure we covered all bases and paid some attention to one of the most fun traditions of the season. The stocking stuffer gift guide!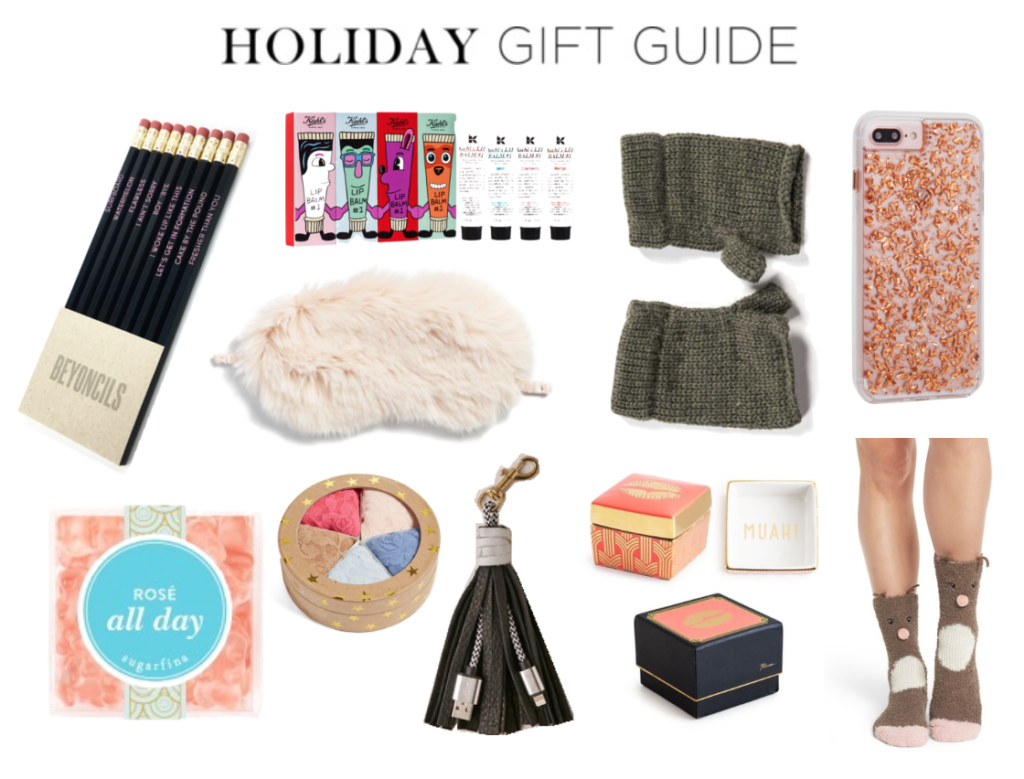 The main reason why we love the holiays so dearly is the gathering of family and loved ones. Reminiscing on past holidays and continuing the rituals from when we were younger. One of them being the stockings! We still get that wonderful, nostalgic feeling going to our parents and seeing our stockings with our names inscribed on the top, hanging over the lit fire place. We each still carry on the tradition in hopes to grow our family over the fire place and fill those stockings for little ones soon to come.
Which is why we rounded up our stocking stuffer gift guide with plenty of little gift ideas to stock your socks. Whether you are gifting stuffed stockings for friends or carrying on the tradition in your family for loved ones, here are 10 ideas to help you stuff your socks!

We are so excited to have LZ PENCILS, DeNada and case∙mate be apart of our 12 days of giveaways this season! Head to our @fiftytwothursdays Instagram page to enter to win a set of your very own LZPENCILS today, Dec. 2nd, a dazzled out case∙mate iPhone case on Dec. 4th and a pair of hand knitted DeNada gloves on Dec. 10th. Hurry because each giveaway runs for only 24 hours!
Good luck babes.
xo
Sarah and Michelle