Today marks the first day of our Holiday Gift Guide series and the first day of our 12 Days of Gifting! What is the 12 Days of Gifting you ask? Well, we decided that it was time to give back to the people that have supported us over the last 3 years with a different gift, from our gift guides, each day! Since we are in the gift giving spirit and feeling oh so generous, be sure to head over to our Instagram page for the next 12 days (starting Dec 1) to enter to win a different item we are featuring. Christmas just might come a little earlier than you thought! 🙂
It's no secret that we both are fitness fanatics, so you can bet that some fitness gear will be on our Christmas lists this year. Since we try out all kinds of gear during the year, we have chosen some of our absolute favorite items for our guide this year, plus a few new items we have had our eyes on for quite a while. So if you have a gym rat, CrossFitter or yogi on your list, you can guarantee that she would love to find these gifts wrapped under the tree. Shop our top picks in this guide and don't forget to head to our Instagram to enter to win one of these gifts for yourself or for the fitness girl on your list!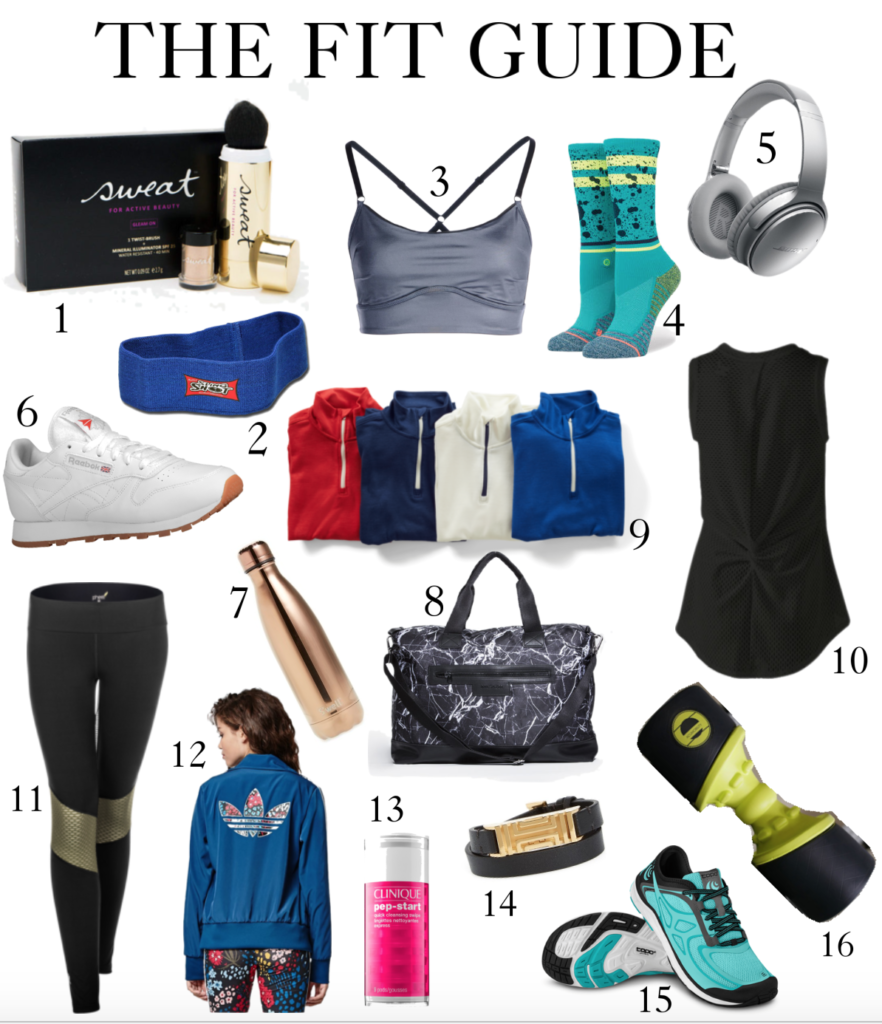 1. Sweat Cosmetics– Makeup that was made to sweat in! Pack this little guy in your bag and add a bit of coverage or illumination to your skin before or after your workout. Perfect stocking stuffer for the fit chick in your life.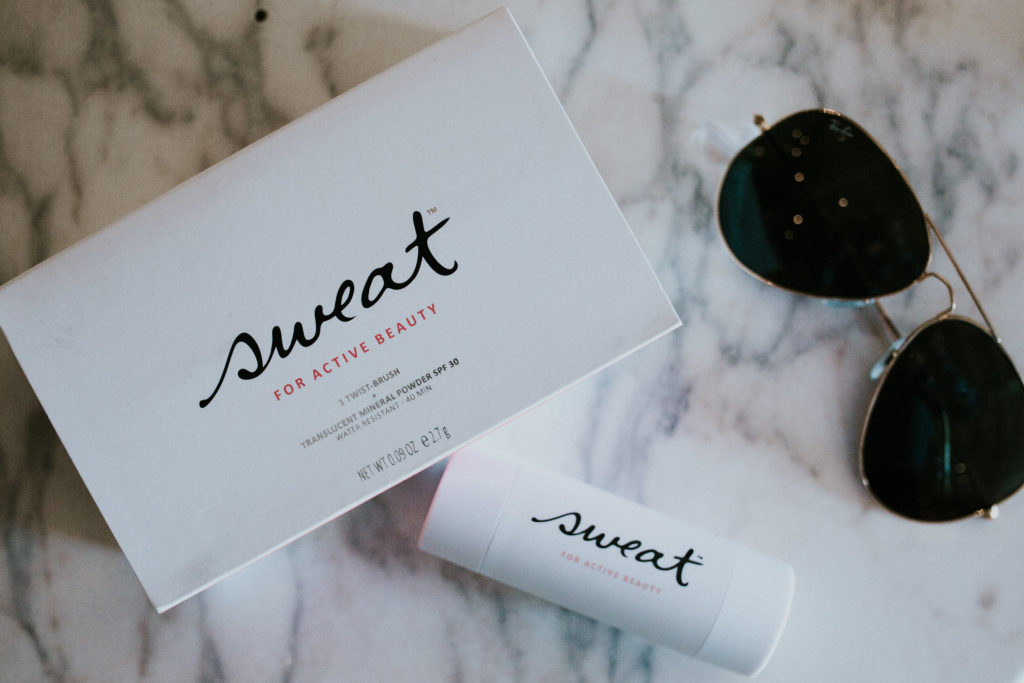 2. Sling Shot Hip Circle– What could be better than giving a gift of a better booty? This little band will help lift and tighten to give you your best booty yet!
3. Alala Sports Bra: We love everything that Alala makes but especially their fashionable bras. This silver bra would be the perfect gift to wrap up to put under the tree, no matter what kind of exercise your fit girl is into.
4. Stance Socks: These socks are supportive and super fun, also fit quite nicely in a stocking. Hint. Hint.
5. Bose Blue Tooth Headphones: No more cords?! Um yes please! We all know that Bose makes the Cadillac of headphones, so if you are looking to splurge on the girl on your list, these are the way to go.
6. Reebok Classics: These throwbacks are making a major comeback and make the perfect sneaker to wear around town or to and from the gym. A must have this holiday season!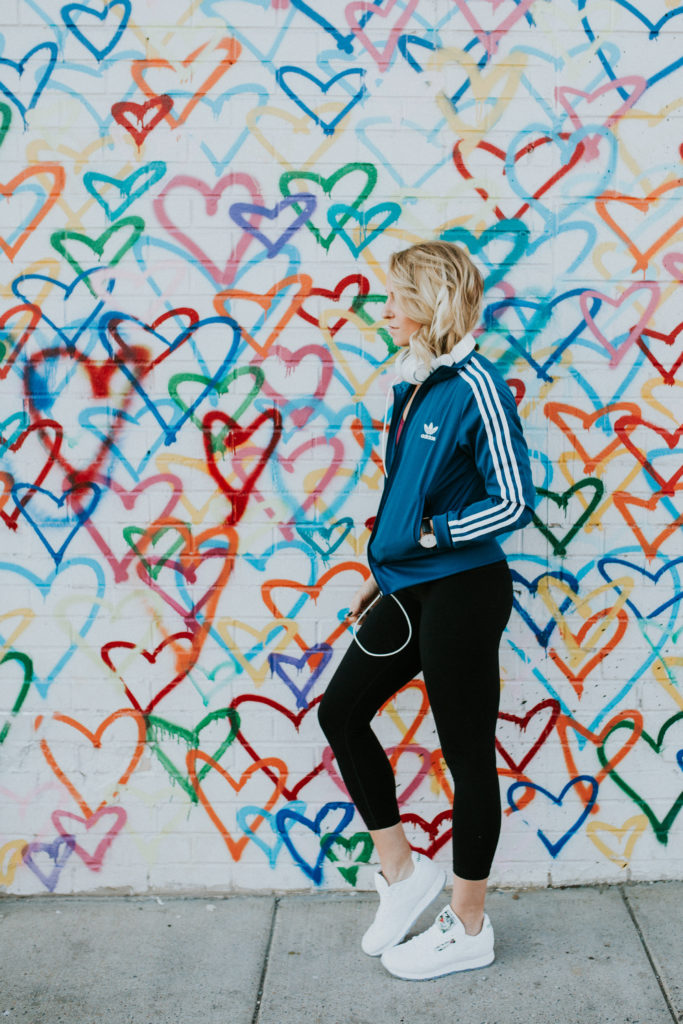 7. Swell Bottle: These bottles make great gifts for anyone on your list. They are perfect for keeping your water ice cold or your coffee piping hot. They come in an array of colors, so there is something for everyone!
8. Gym Bag: Love this marbled gym bag because it is roomy but also is super cute. Would make a great gift for the gym rat in your life that still carries her old high school gym bag.
9.Tracksmith Pullover: These pullovers make great gifts for the runners in your life. They are cozy, come in a bunch of different colors and look great on!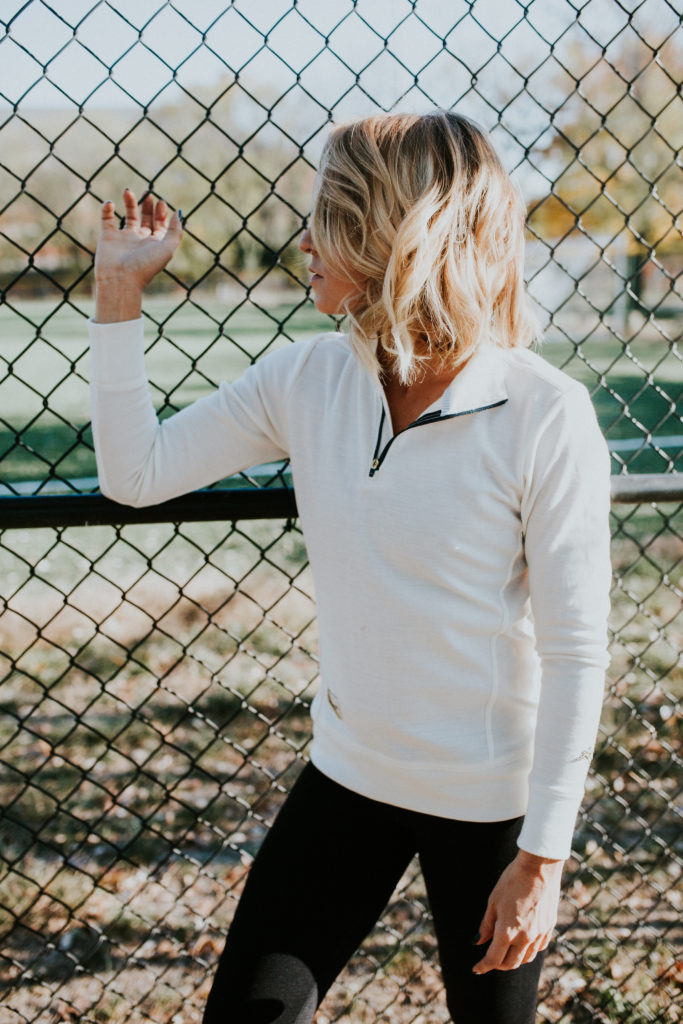 10. Pheel Workout Top: This top is so cute, you might want to buy one for yourself too. The twist back, shows off the back you have been working so hard for and the mesh material allows your skin to breath so you aren't overheating while you are lifting.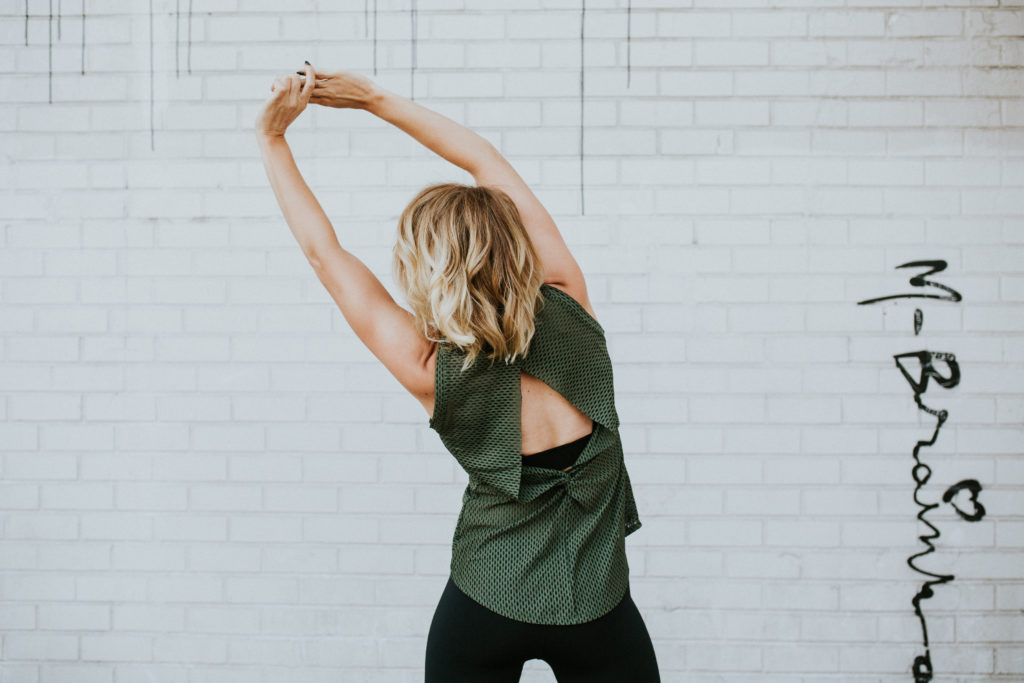 11. Pheel Leggings: These leggings are some of my favorites! They hold you in and look great while you are doing your workout. Snag a pair for yourself and for the fit chick on your list.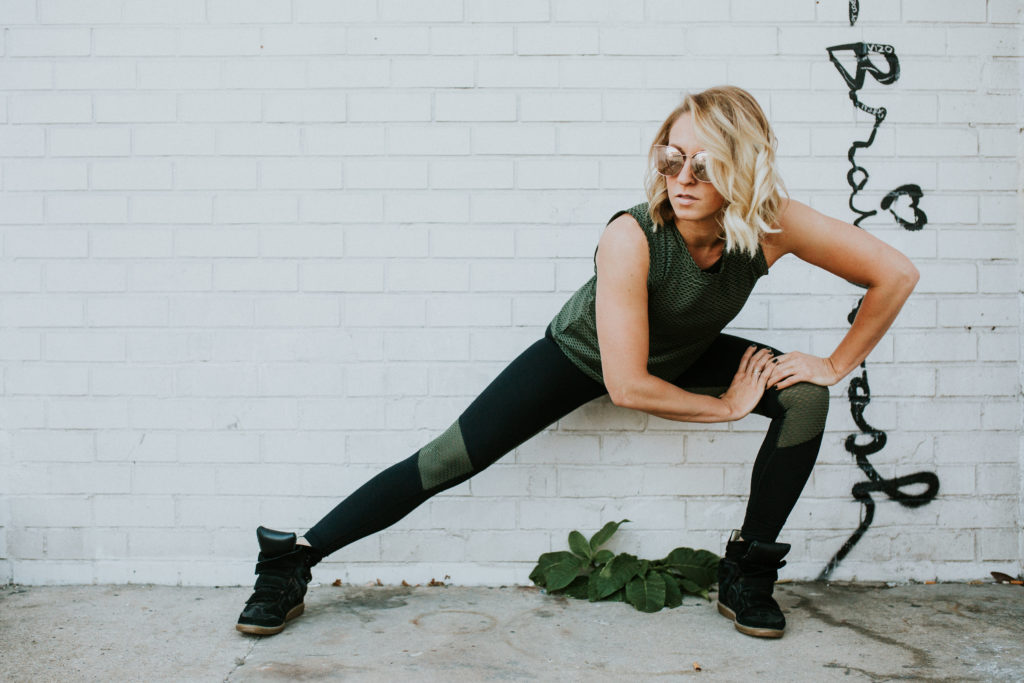 12. Adidas Track Jacket via Chelsea Collective: You can't go wrong with a fashionable zip up jacket for the girl on your list. Perfect for throwing on after your workout to run errands or to head out with friends.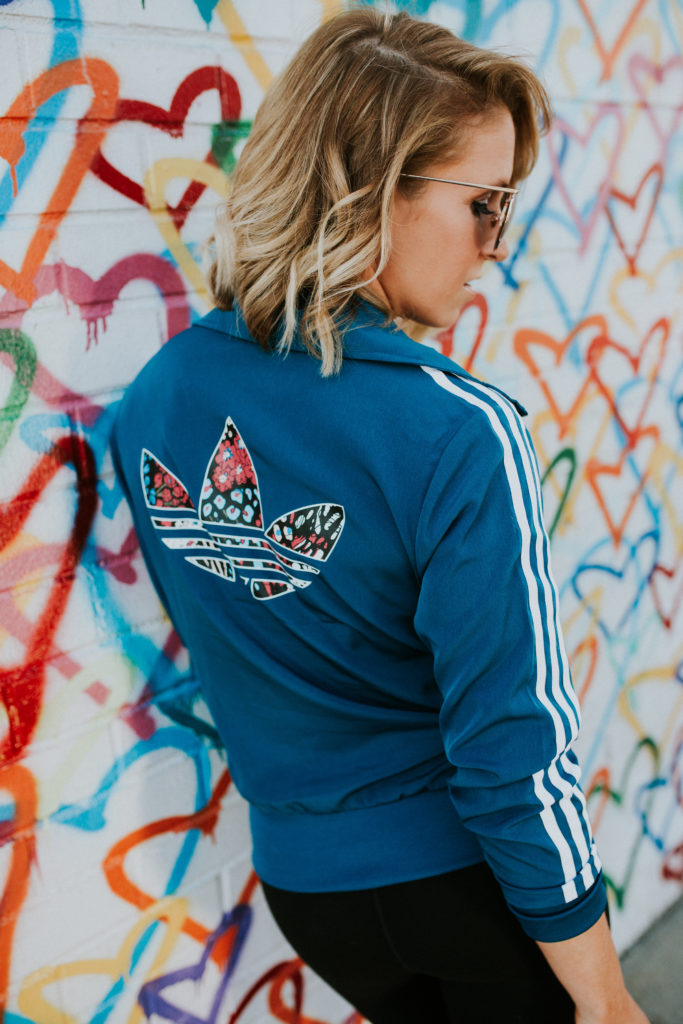 13. Clinique Pop Start Wipes: These wipes are great for throwing in your gym bag for a quick clean up post workout. Throw these wipes in your fit girl's stocking to keep her so fresh and so clean clean!
14. Tory Burch Fitbit: This isn't your average fitbit, this one has style and no one will even know you are wearing it. Track your workouts, steps and sleep with this bad-boy and no one will be the wiser.
15. Topo Running Shoes: These packable running shoes make the perfect gift for the runner on your list that loves to travel. These are our go-to shoe to pack when we travel because they take up practically no room and are super light.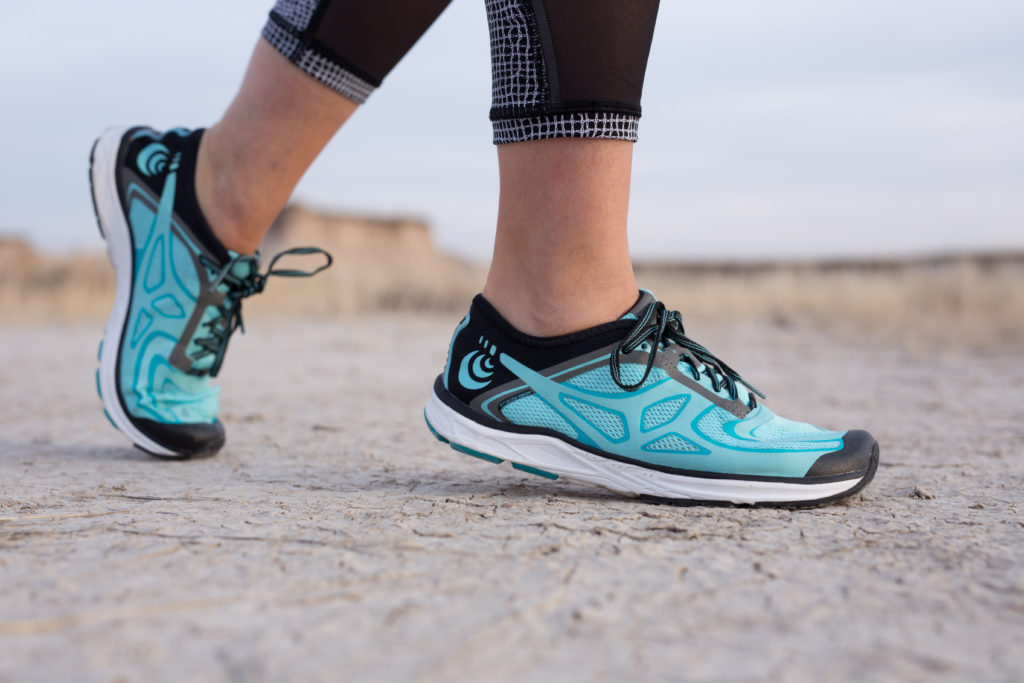 16. Accumobility Eclipse Roller: If you work hard, you are bound to have sore muscles, so a foam roller is a must. This one is great because you can target certain points in your body that a normal foam roller can't get. Absolutely love this one!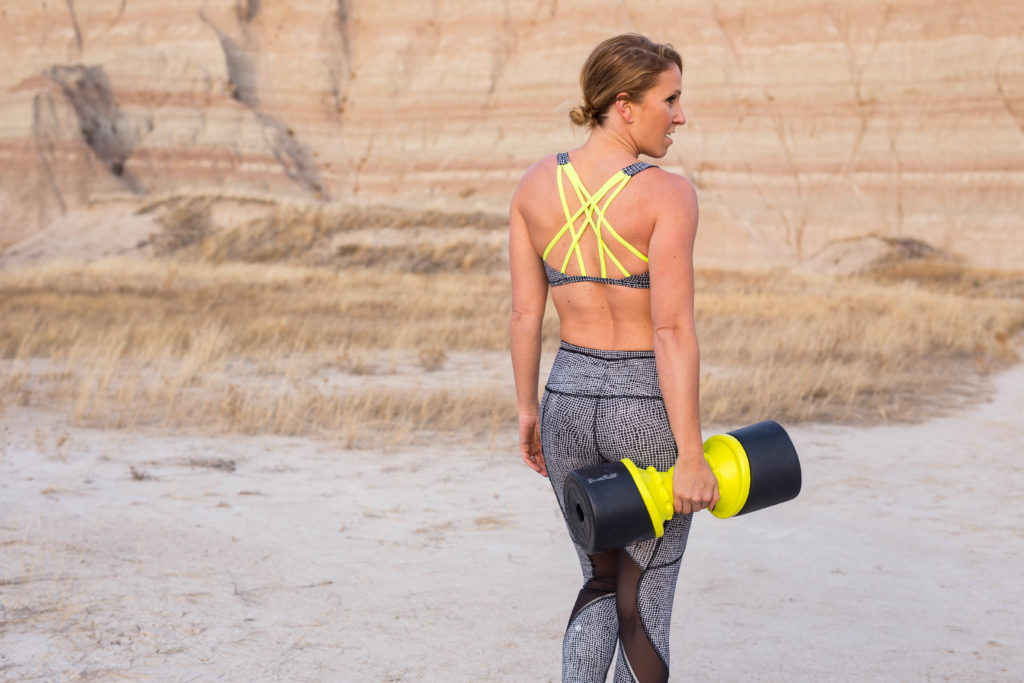 Sarah and Michelle