Surprise! I think we may need a bigger closet now …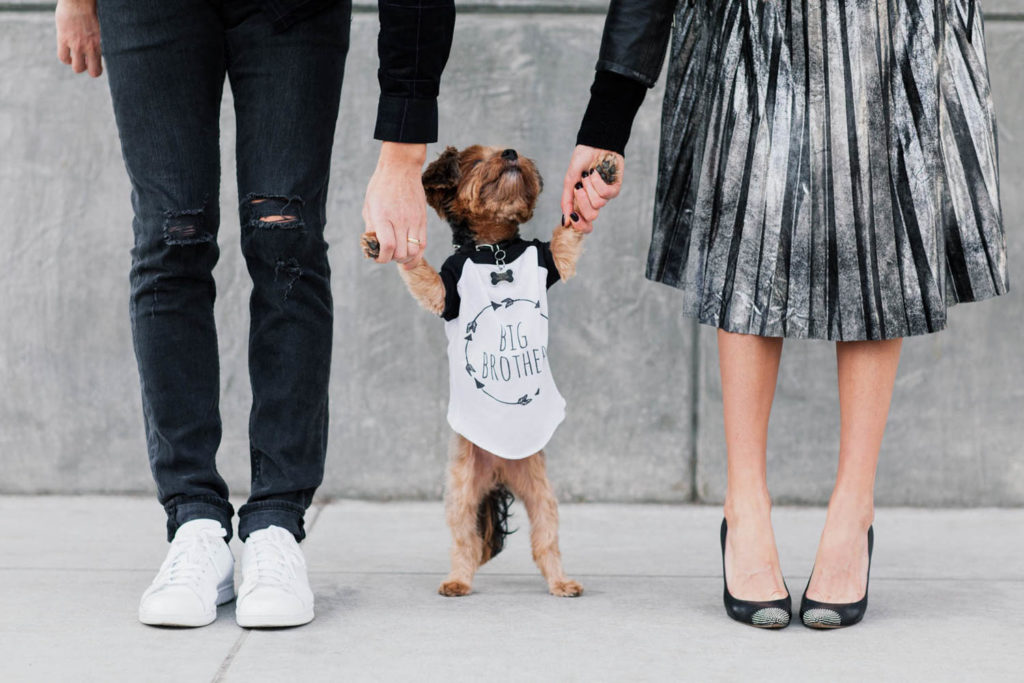 Have you ever had that small, nagging feeling that something is just a little off, but you can't put your finger exactly on what it is? Well I was having that feeling, but it wasn't quite like any way I've ever felt before. It wasn't exactly like those days where I questioned whether I left the hot iron on or forgot to lock the front door. I had a feeling that I need to be protective or cautious of something, but of what?
On August 19th, 2016 I was 4 days late but this wasn't too shocking since I've been irregular before. Our friends were in town visiting and we were planning on taking them to our favorite sushi joint, Sugarfish. But I just couldn't shake the funny feeling I was having and the possibility of pregnancy began to come to my mind more and more. I decided I had to take a pregnancy test before indulging in delicious sashimi that evening.
Sure enough… two tests later and an ultra sound to prove it, surprise, I'm pregnant! It still feels surreal to say it since I always expected that we would likely face some difficulty with trying to conceive. We are expected to deliver a spring baby with a due date of April 18th and we're both over the moon to welcome our bundle of joy.
I've kept our delightful surprise private for a while, but now that it's out there I'm going to begin to open up a little more while I take this pregnancy journey. I'll be sharing my struggles and my joy. Hopefully more joy than struggles, but my journey nonetheless. I plan to share my outfits or attempt at styling that is accommodating to a growing bump. Currently I'm 16 weeks along and finally overcoming the intense exhaustion I was initially hit with. I'm still dealing with heartburn and nausea, especially in the evenings. And did I mention the headaches?! Bah. Drinking water has become my second job, I just wish I got paid for it!
Well, I'm so happy to have finally let the secret out. It has surely been the hardest one to keep! Louis was excited to be a part of the announcement and is even more excited to be a big brother this upcoming Spring. Since this is of course my first time being pregnant, I would love to hear from you along the way about any personal experiences or tips and tricks.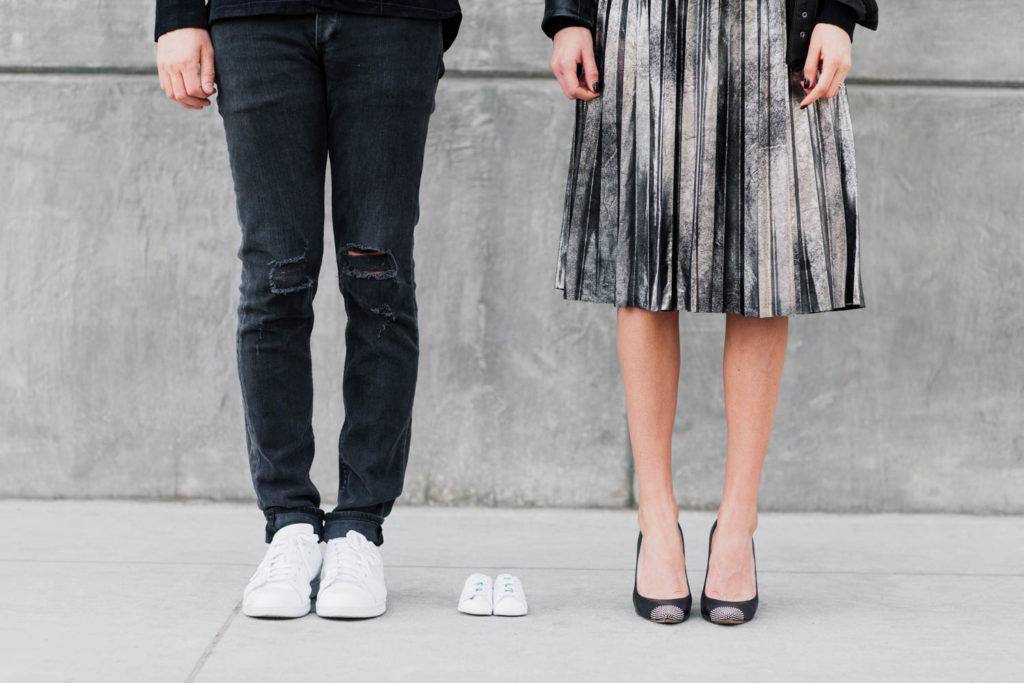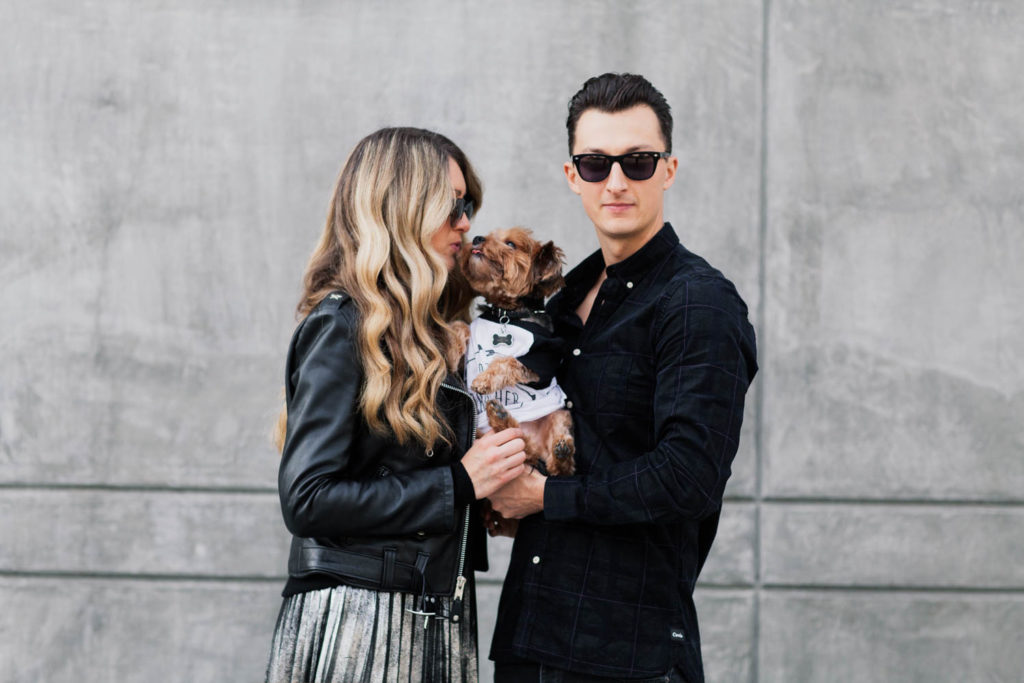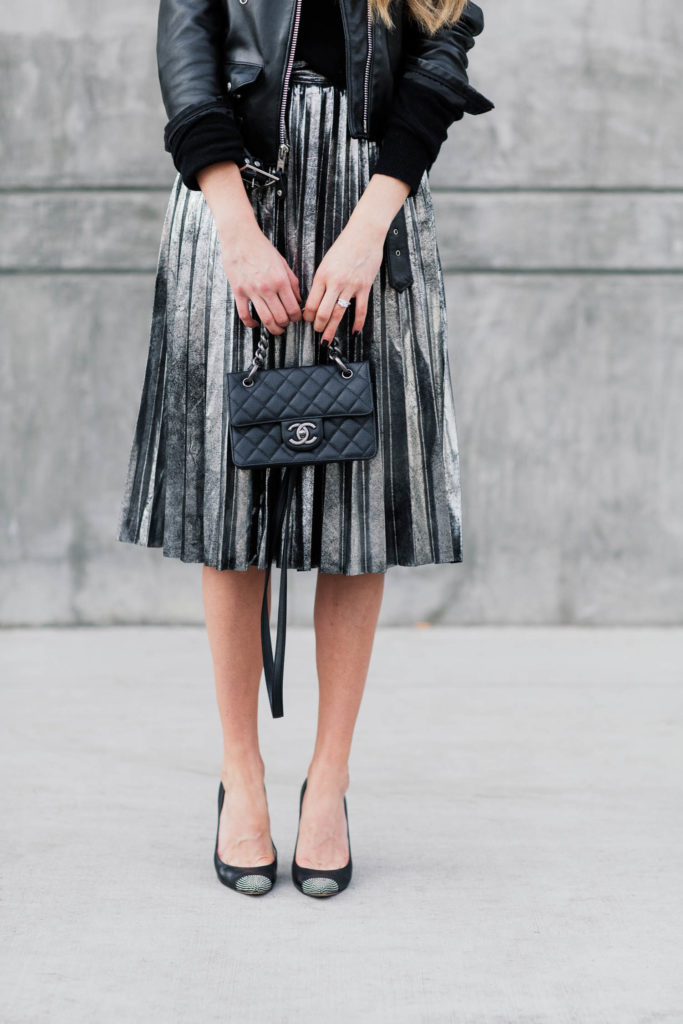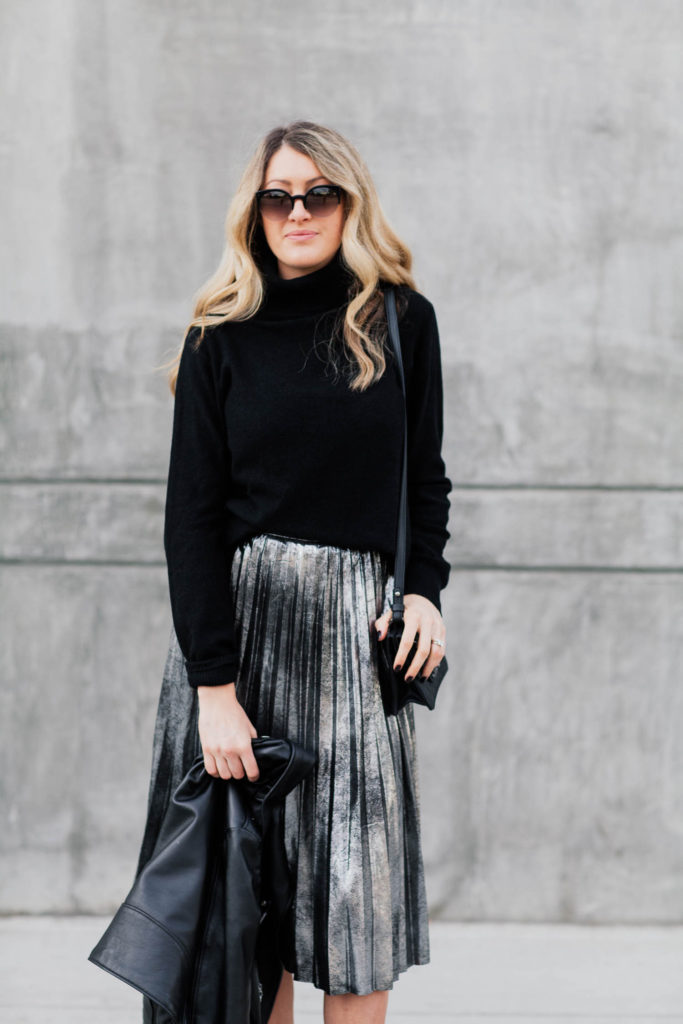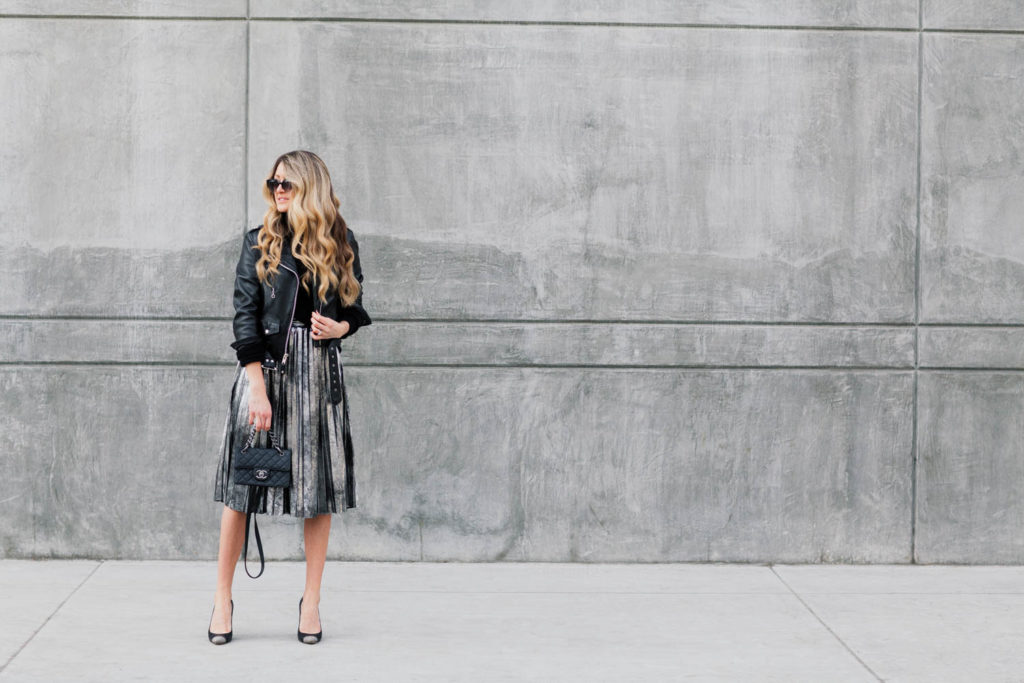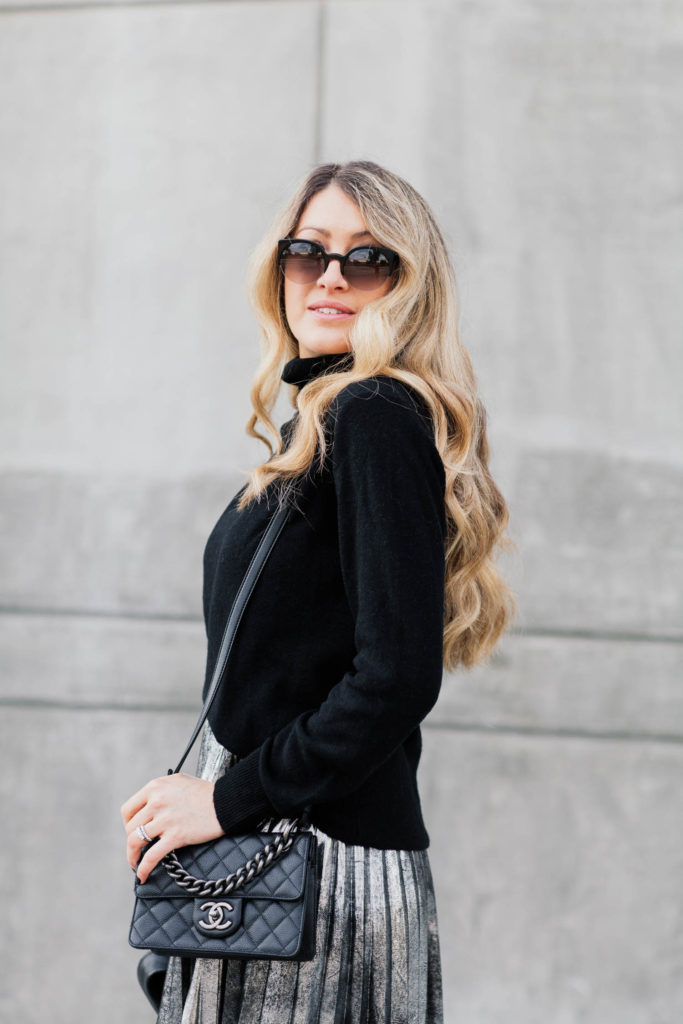 Wearing- Sweater (A Ruby); Skirt (Zara); Jacket (Schott); Bag (Chanel via Bag Borrow or Steal); Sunglasses (Super via Ditto); Shoes (Jimmy Choo)
You can rent these sunnies and other designer beauties for just $24 a month. Sign up at www.ditto.com and use the code 52THURSDAYS to get your first month free. I am a huge fan and love getting to try amazing sunglasses each month without having to spend tons of money.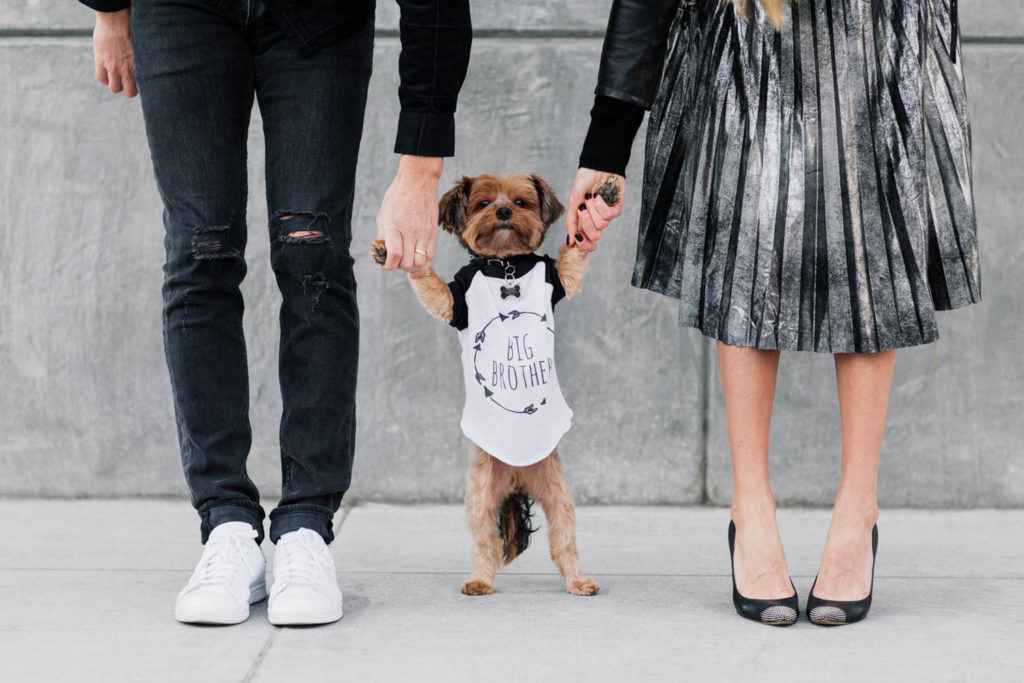 xo
Michelle
Photos by the talented Felicia Lasala