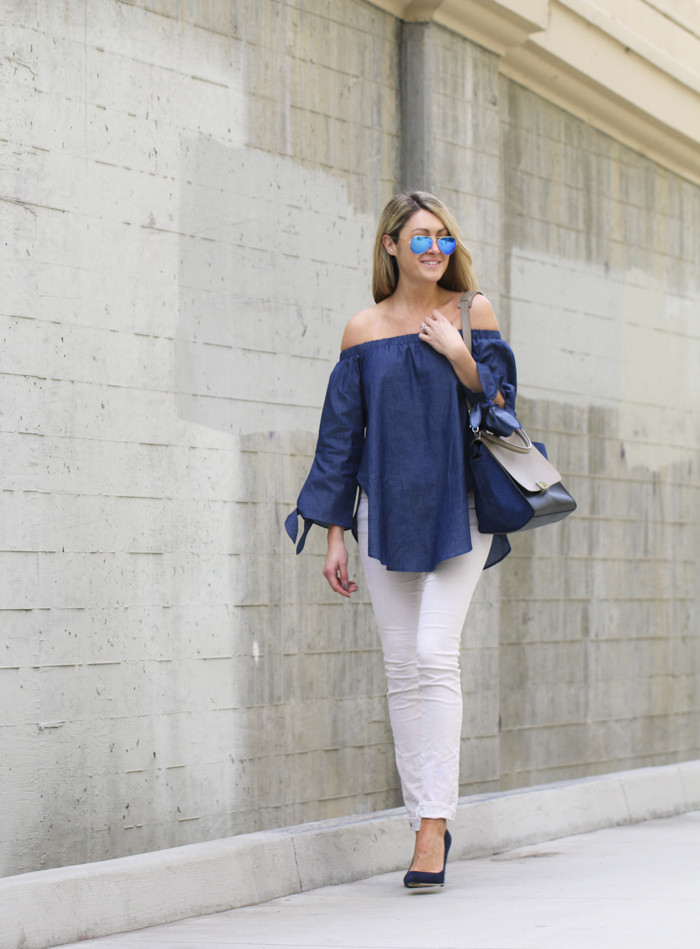 Is it spring yet? Living in sunny LA I shouldn't be complaining given what transpired last week in Northeast. However, it has been abnormally cold here this winter with El Niño gracing us with its presence.
In fact, this week has been one of the coldest with heavy down pour and temps in the low 50's, even droppings in to the 40's! Brrr… numbers I didn't expect to see here especially after we just enjoyed a couple of incredibly warm and blissfully sunny days just a week ago. It was so warm that I was able to wear my new off the shoulder top. I had sat it aside in the closet thinking I wouldn't be able to bring it out for a few more weeks.
Clearly I was wrong. This little number from SheIN is so cute and at an insanely great price. I can't wait to pair it with pure white jeans or cut off shorts once Spring finally arrives.
Shop the top and the full look below: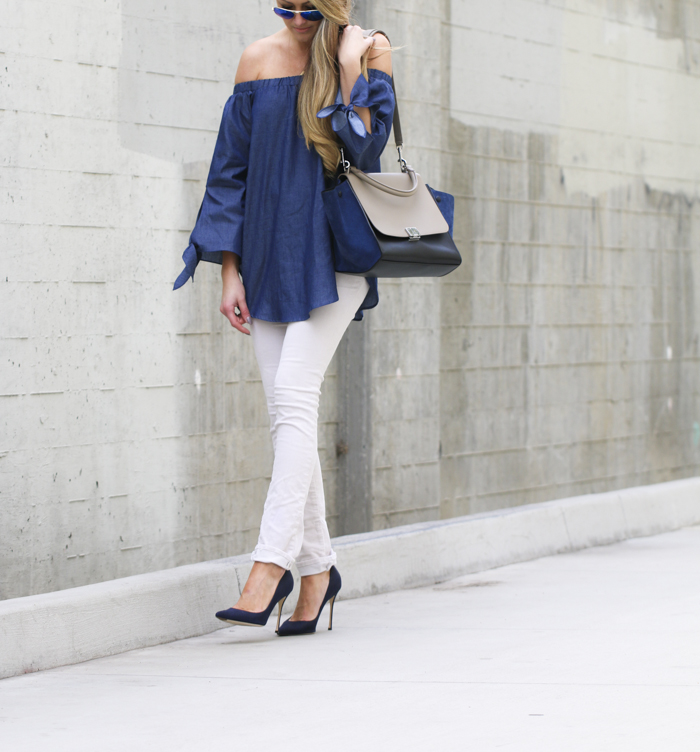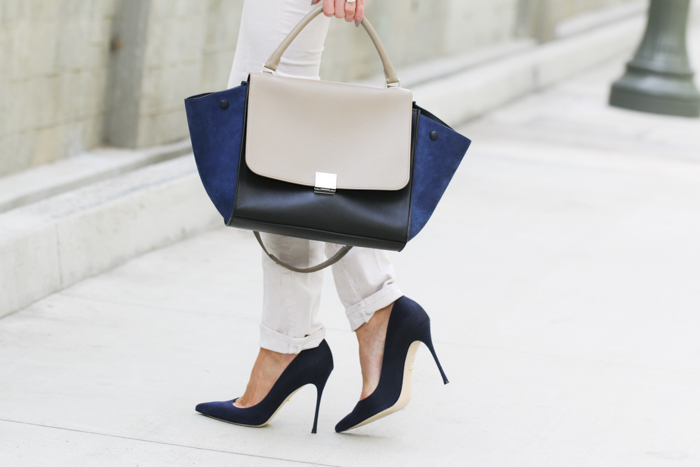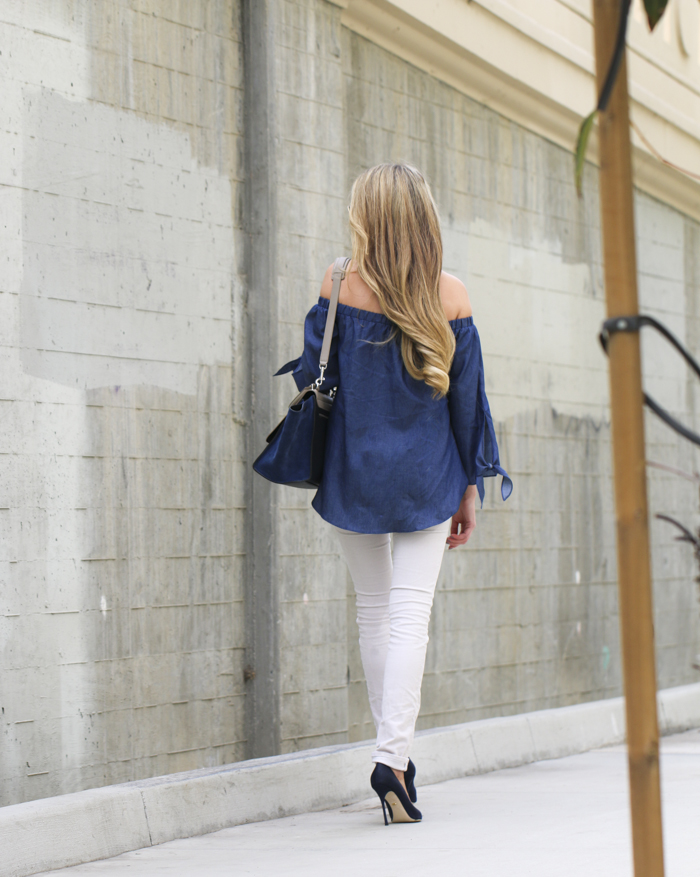 Wearing-
Top (SheInside); Pants (J Brand); Sunglasses (Ray-Ban); Shoes (Sergio Rossi); Bag (Celine via Bag Borrow or Steal)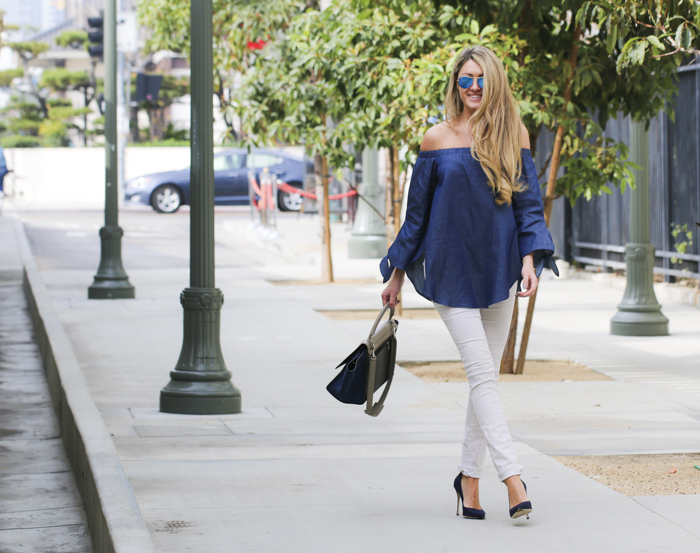 Stay warm!
Xo,
Michelle