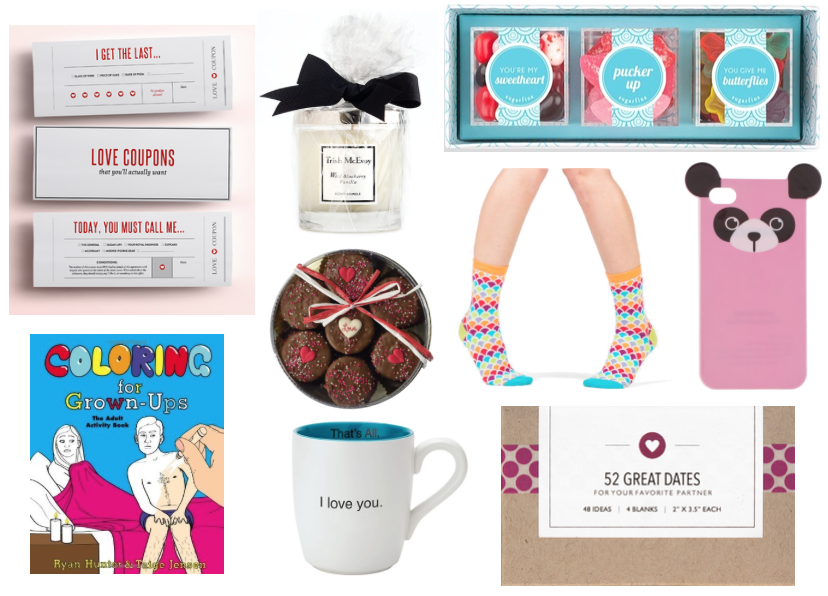 This year, instead of focusing on materialistic pieces and spending all your money … Share the love with your valentine with our top 9 gift guide round up (all under $30!!). Gifts that the both of you can enjoy together. Sounds like what Valentine's day is suppose to be all about.
1.   Crossbow Printables: ($8) Fun love coupon book including breakfast in bed and a fun day of excessive compliments. Yes please.
2.  Trish McEvoy: ($20) Nothing sets the mood more than the smell and dimmed light of a scented candle.
3.   Suagrfina: ($26) I mean … who doesn't like candy?
4.   Anicase: ($20) These cases are fun and chic at the same time with all your favorite lovable animals to choose from. Even better, 10% of the profits go towards protecting endangered species. Find out how you can win a polar bear friend of your own at the end of this post!
5.   Foot Cardigan: ($9) Give the gift that keeps on giving each month. We love this monthly subscription to fun, conversation starter socks.
6.   Olde Naple Chocolates: ($15) You can get these milk chocolate dipped oreo cookies shipped overnight with prime for every sweetie in your life.
7.   Coloring for Grown-Ups: ($9) Coloring is all the rage right now and this adult coloring book is absolutely hilarious. It depicts adulthood in a nutshell while helping you un-wind. Who needs a couple therapist anymore?
8.   CB Mug: ($14) When you are too tired in the morning and you have yet to brush your teeth … say "I love you" to each other on a coffee mug.
9.   FlytrapOne: ($18) Give a year of fun and unique "52 Great Dates". Date night's will never lead to a fight trying to figure out where to go and what to do each time. This gift has it all planned out for you!
GIVEAWAY!
If you love animals as much as we do, you will love this iPhone case from Anicase. Simply comment below for a chance to win the cutest little polar bear for your iPhone 6. It's like having a little pet with you wherever you go!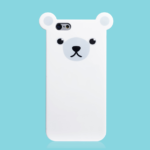 Happy Valentine's Day luvs!
Xo,
Sarah and Michelle