Every year I look forward to going to Saratoga, mainly to spend time with my family in my favorite little horse town but the second reason is for my favorite dinner at Prime at Saratoga National. The ambiance, dining experience, and menu options are out of this world. There may be new restaurants that pop up in the Toga each year and don't get me wrong, we always are sure to check them out but one thing we make sure we don't miss is our annual dinner at Prime.
Going to Prime at Saratoga National has become a new tradition for my husband and I. I have been vacationing in Saratoga since I was a baby and most of our time revolves around going to the track and family time but in the last couple years, we have made a point to have our own date night at least once during our stay. Prime couldn't be a better choice for a perfect date night setting because the views are to die for, especially during sunset. Order a bottle of rosé, kick back and let the staff lead you through the menu because it is truly incredible.
Each time visit we have all the intentions to try something new but usually throw that idea out the window and go with what we know we love. Our classic order is as follows: the oysters, surf and turf sushi (TO DIE FOR), the wedge salad and a giant cowboy cut steak for two. This year we got super adventurous and ordered the french onion and the corn chowder because why not order all the soups on the menu? The corn chowder was our favorite out of the two. Since we over did it on the soups, we didn't have room for dessert but if I remember correctly, we had the __ last year and it was incredible.
Next time you are in Saratoga Springs, NY or if you are looking to plan your next vacation, put this cute town and this stellar restaurant on your list. It won't disappoint!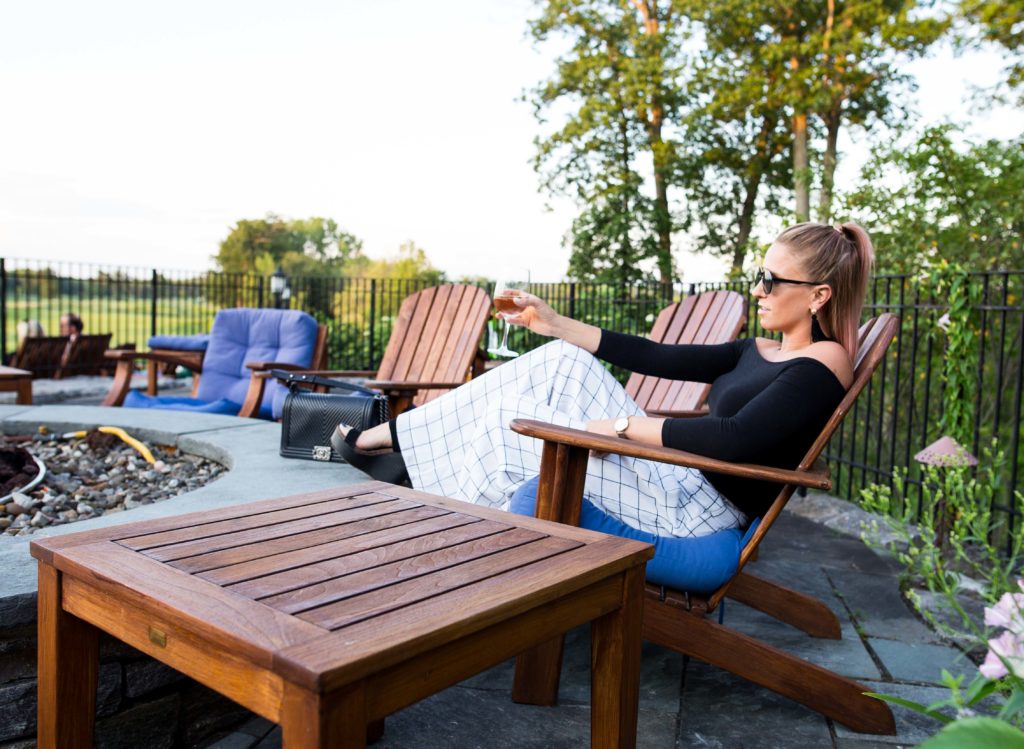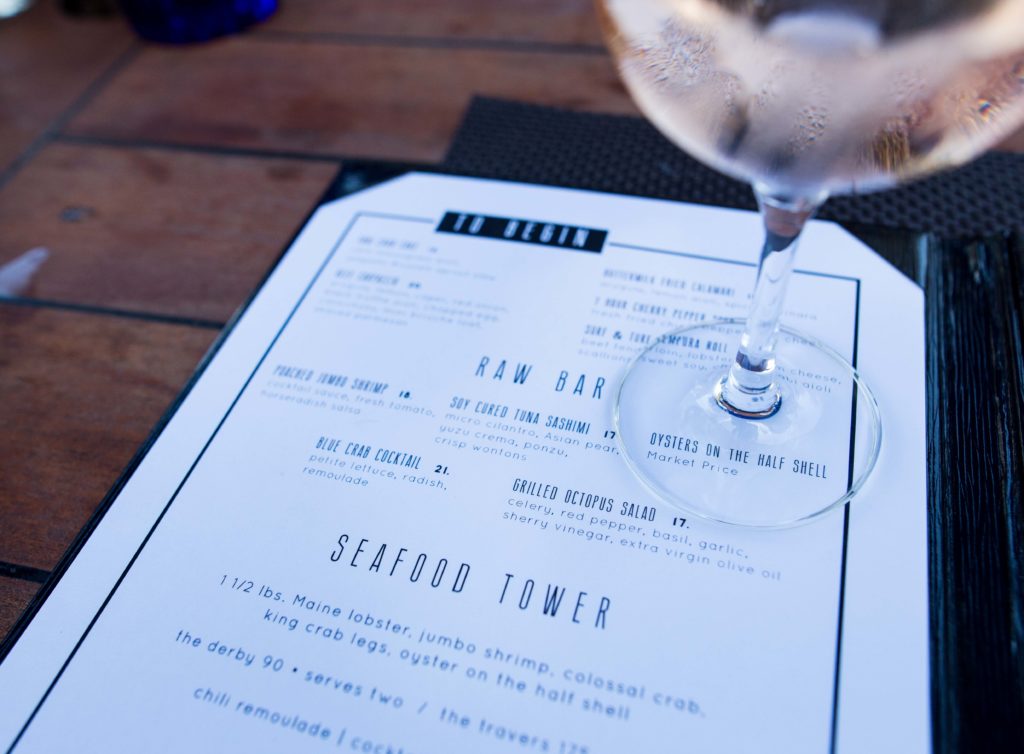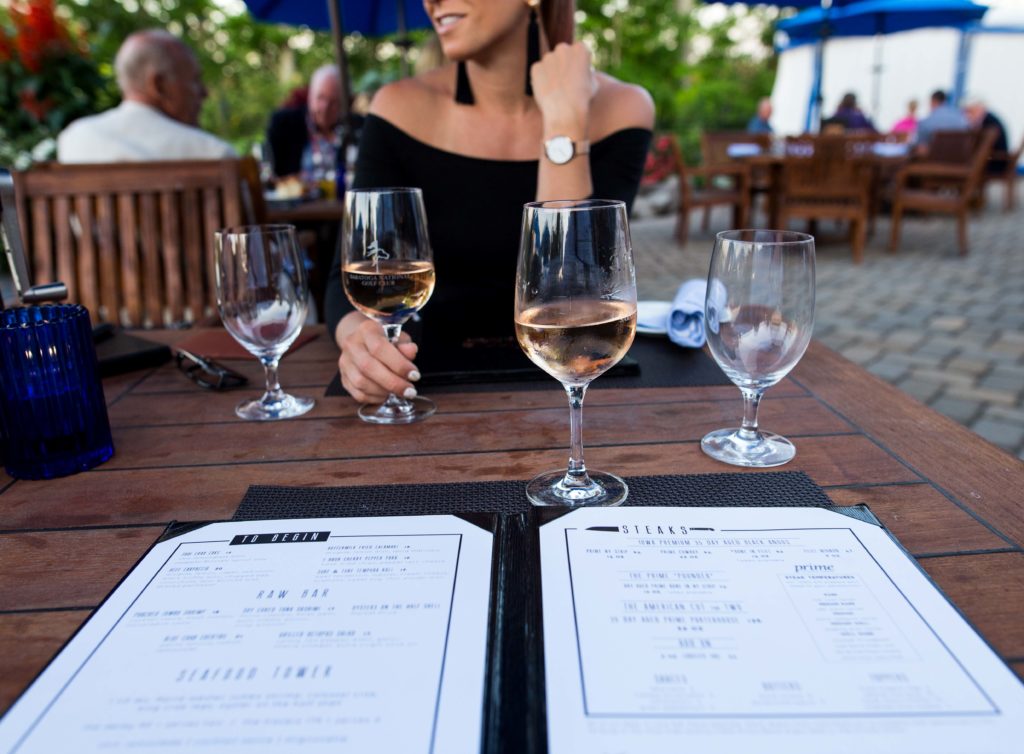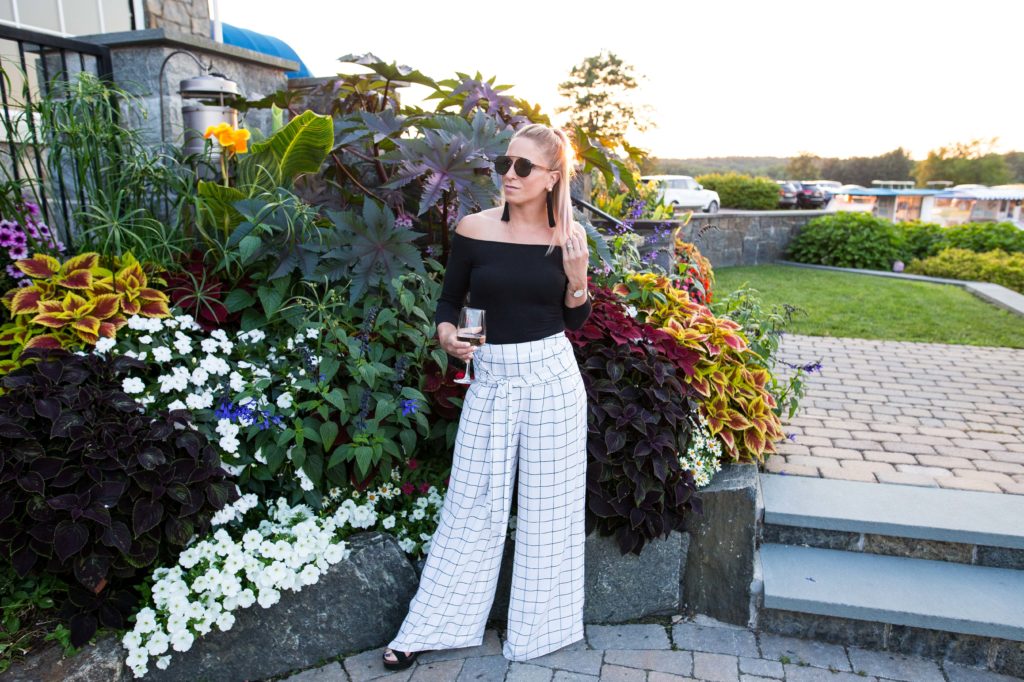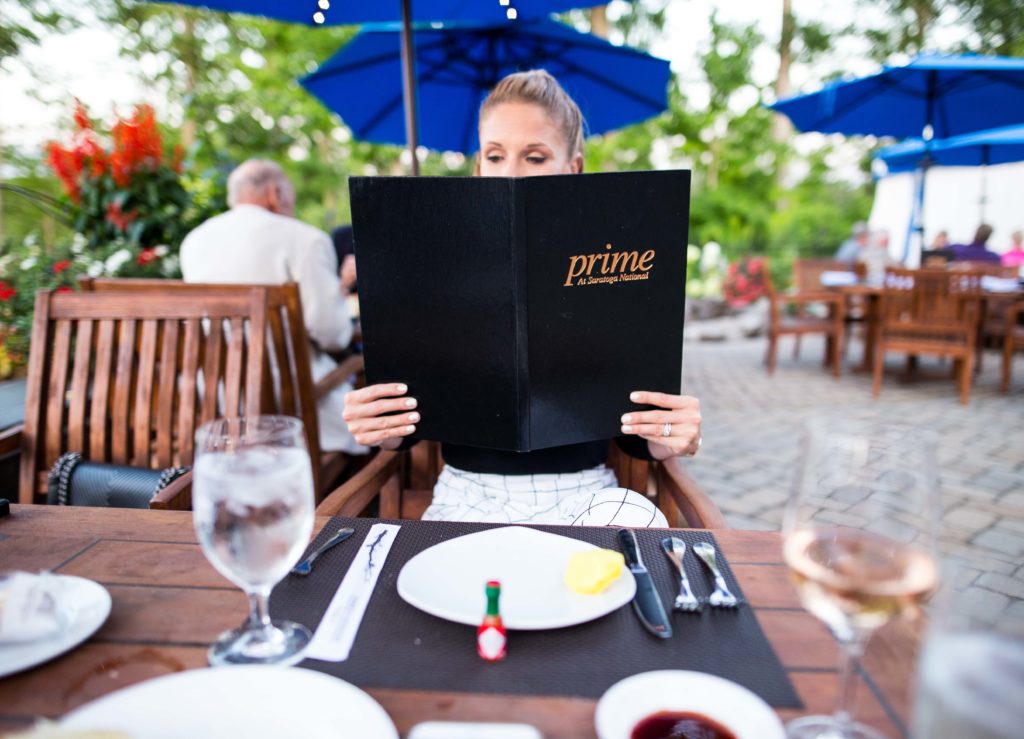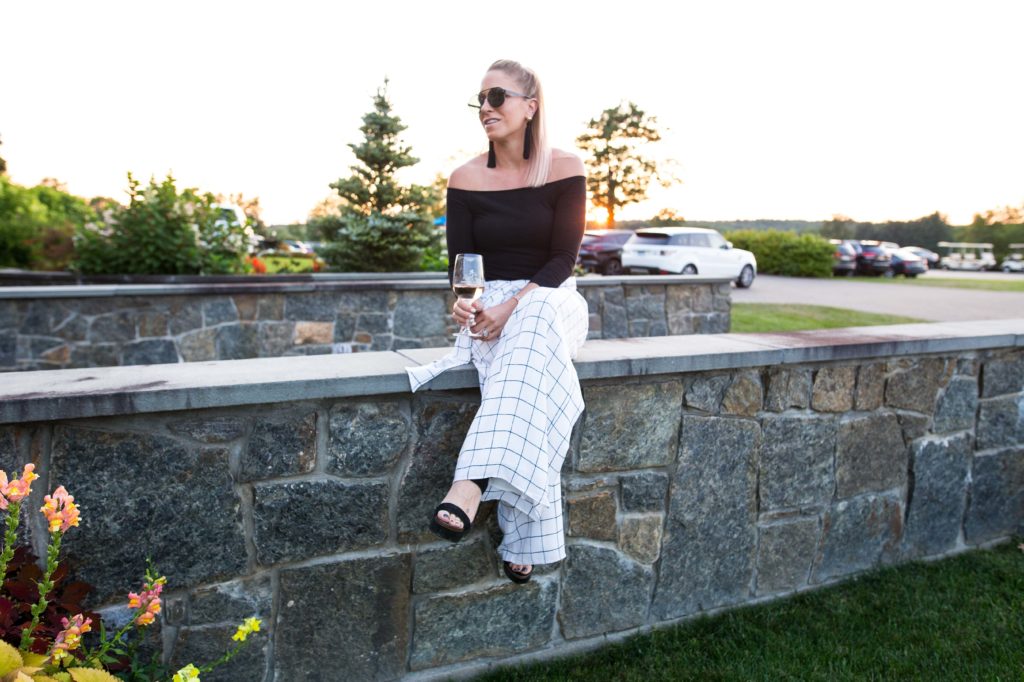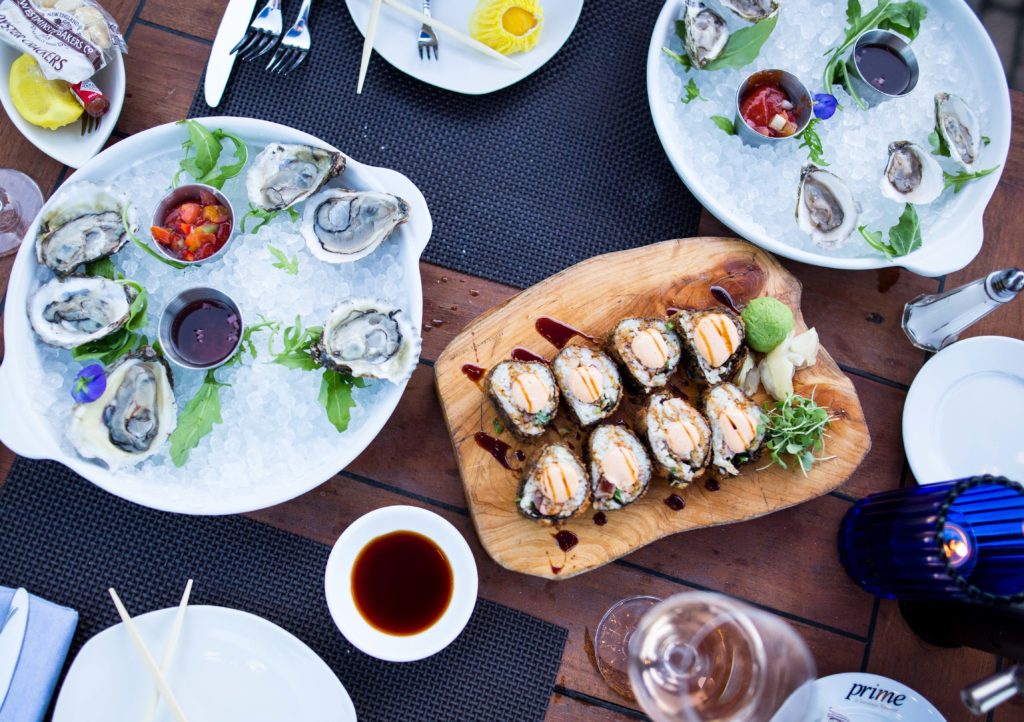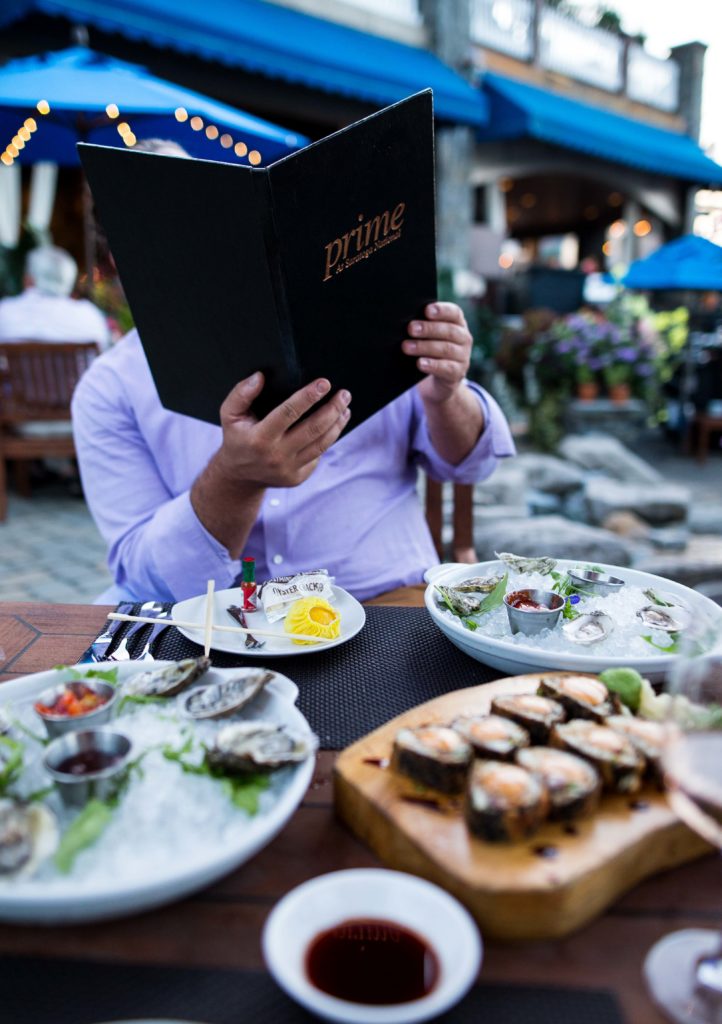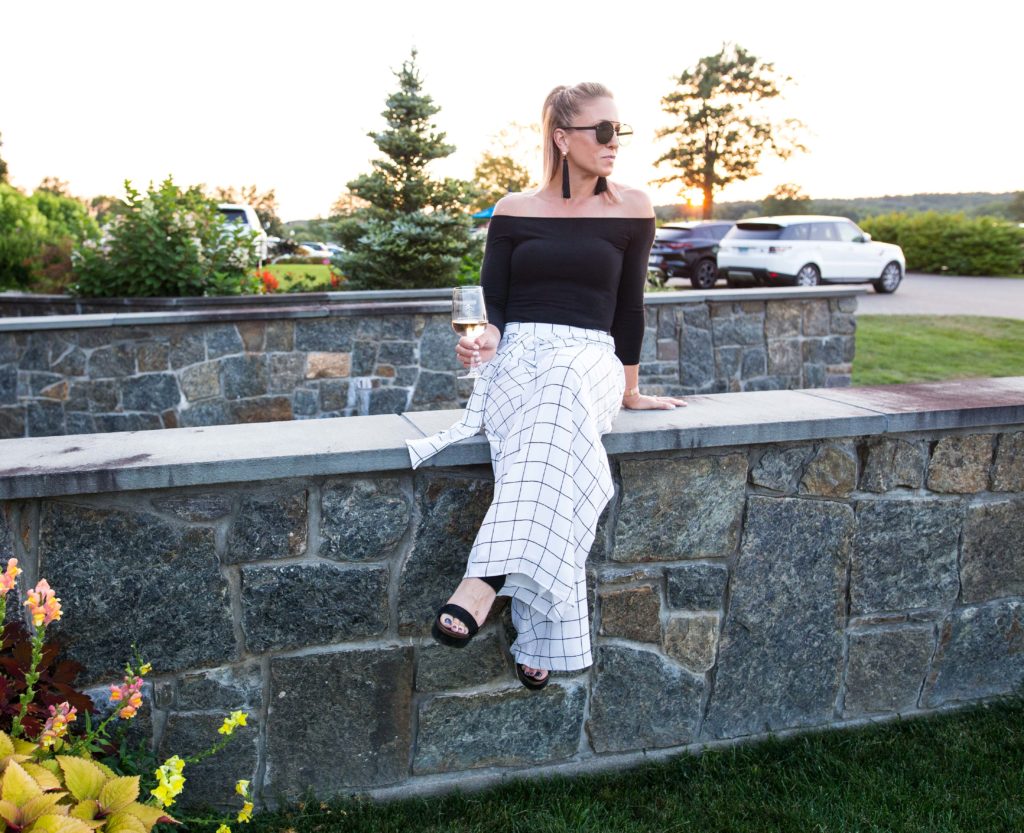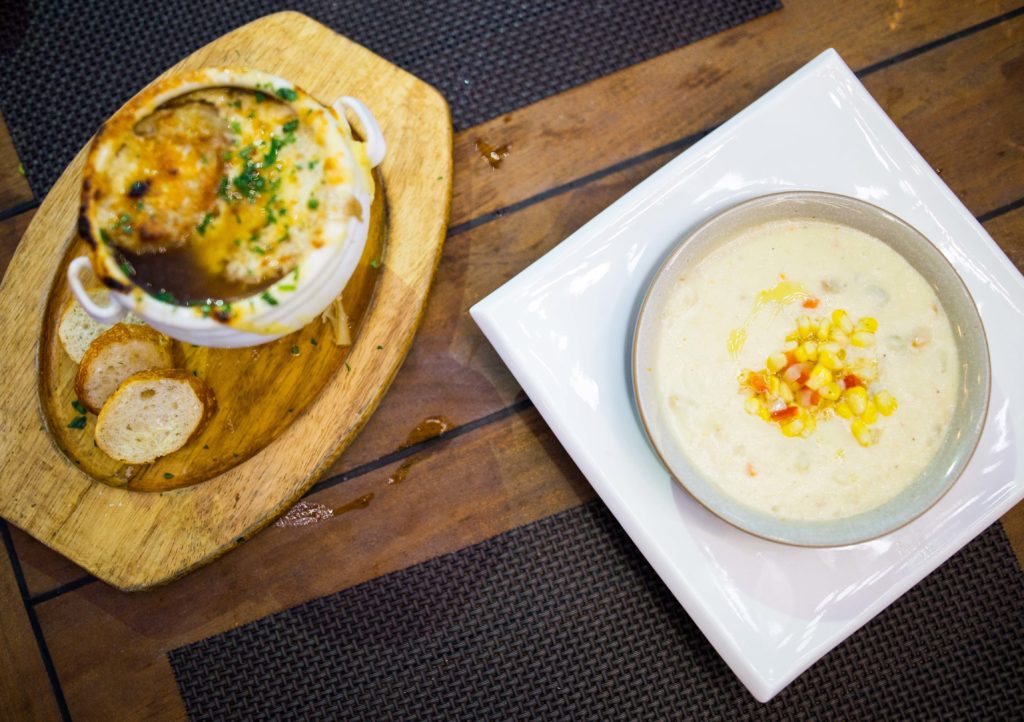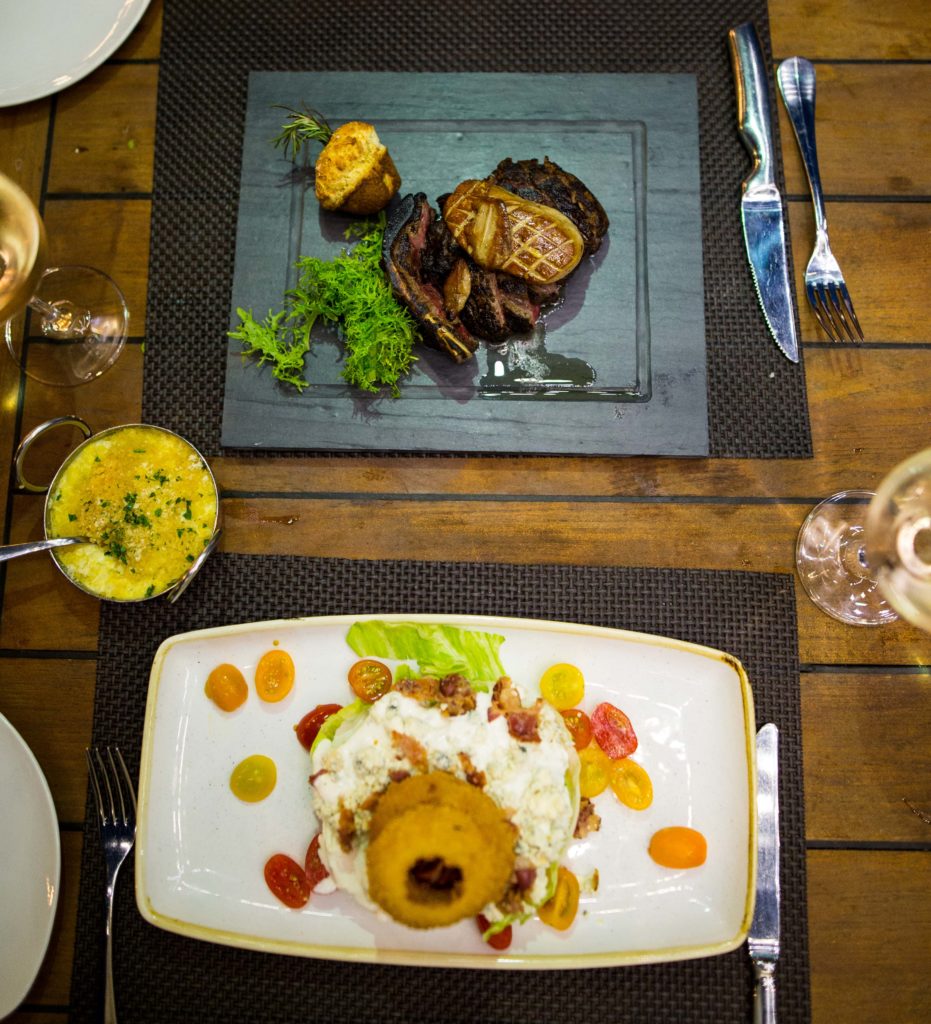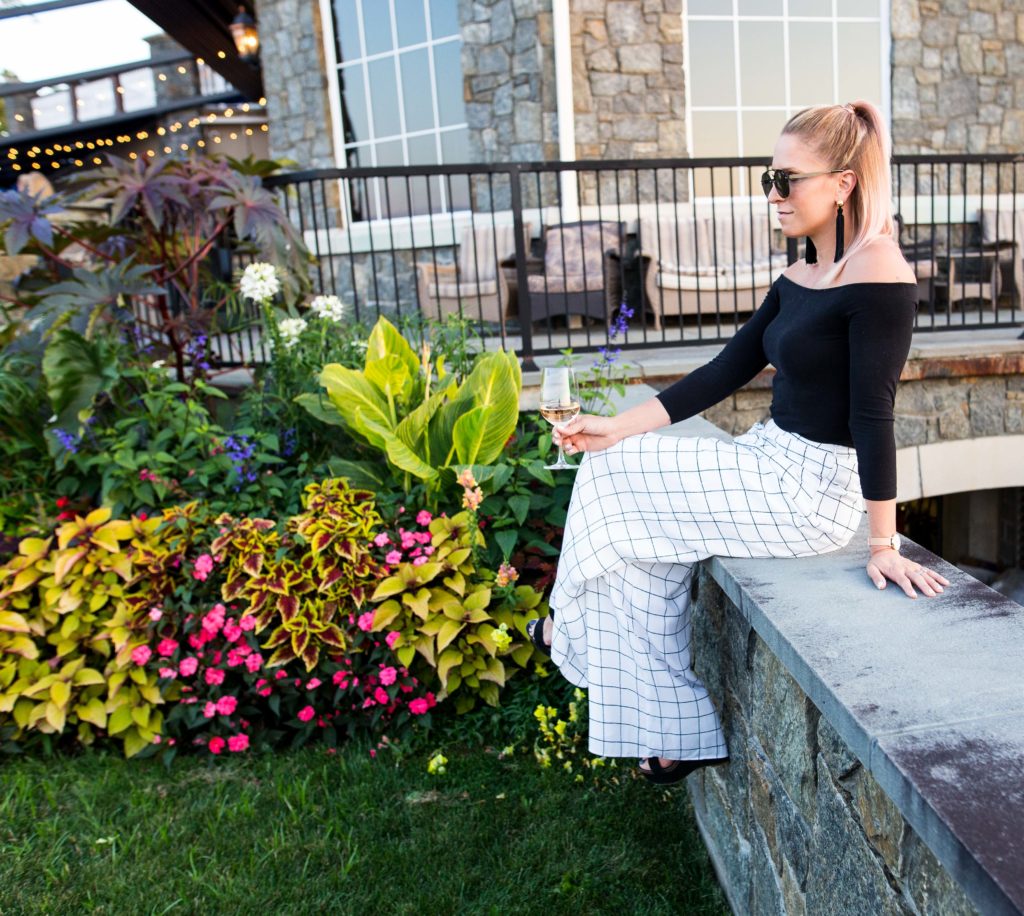 Wearing: Pants (Current Boutique), Top (Forever 21), Sandals (Steve Madden), Sunglasses (Quay), Earrings (Forever 21), and Purse (Chanel).
xo
Sarah