This post is sponsored by Beam.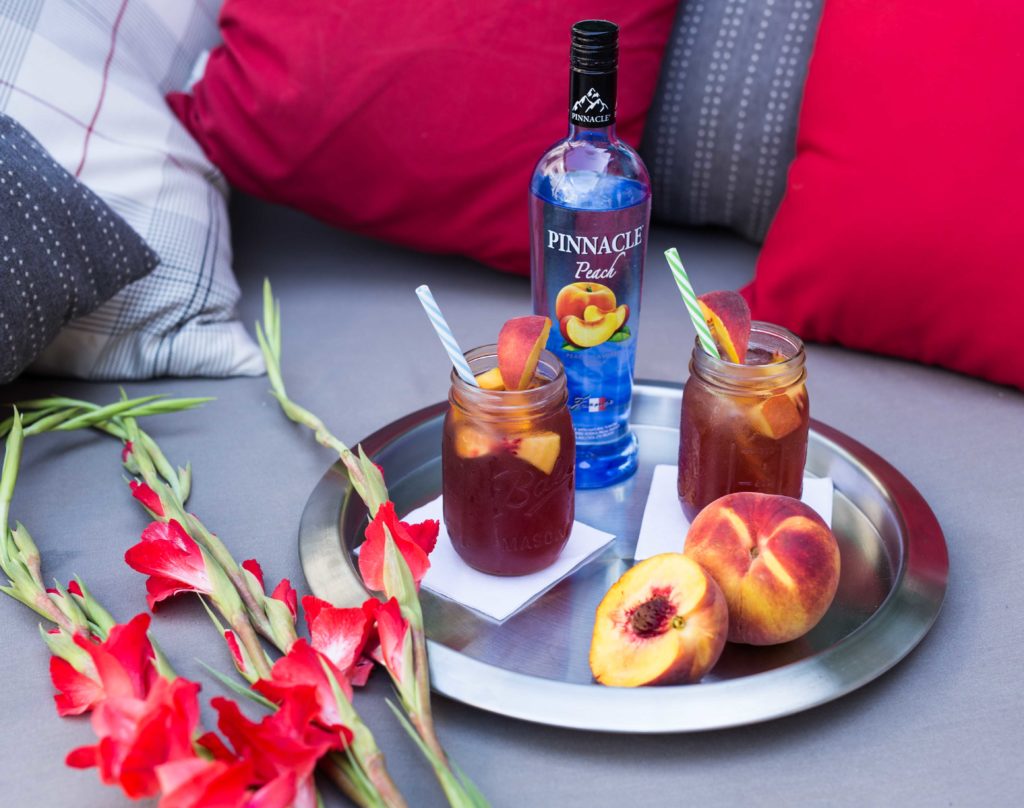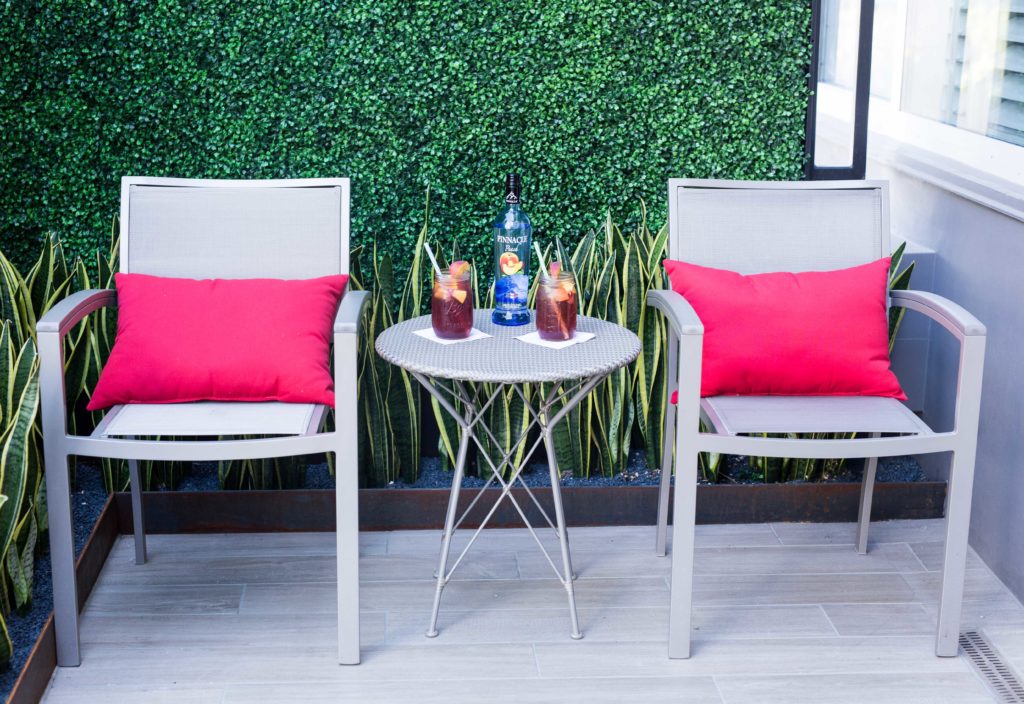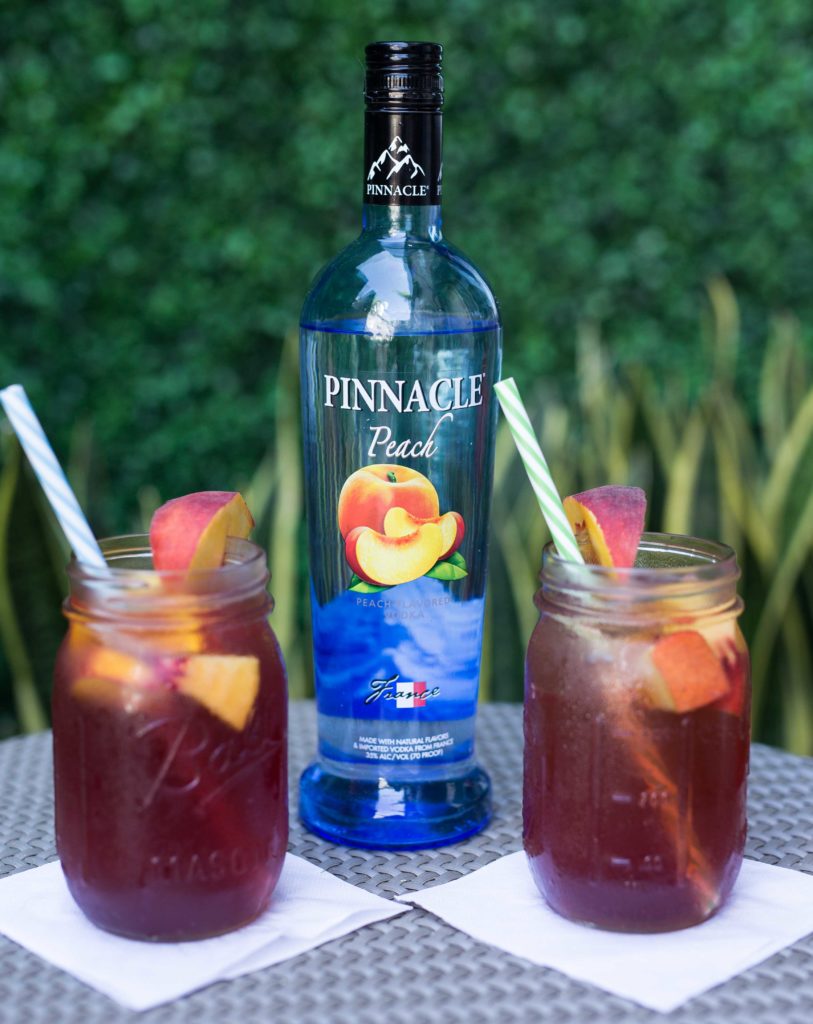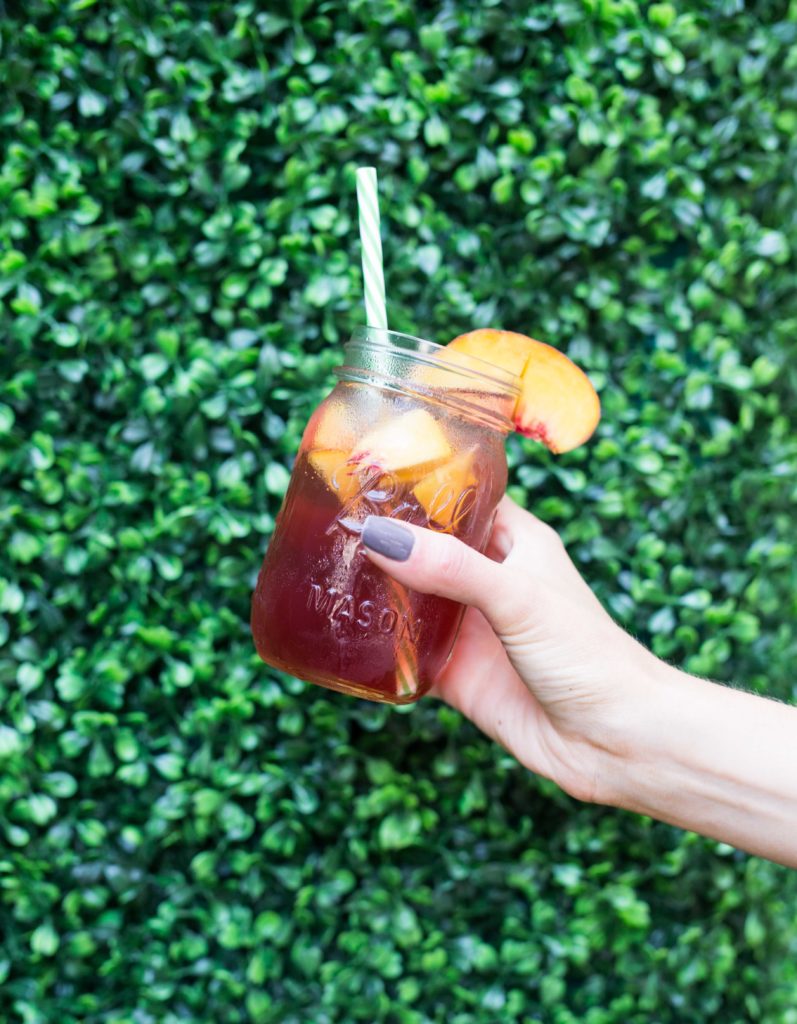 The Perfect Peach Recipe – Yields 2 Drinks
2 shots of Pinnacle® Peach Vodka
8 oz of Cran-Apple Juice
6 oz of Ginger-ale
1 Peach cut into cubes and slices used for garnish
We asked our readers what kind of drinks they love to make at home and we had one response that had us itching to try. So here it is … The Perfect Peach Cocktail for Fall! Thank you, Heather, for the recommendation!
This custom cocktail, inspired by our fabulous readers really turned into quite a delicious and most refreshing drink for practically any season. We wanted to create something festive to transition into the fall and loved the idea of placing them in mason jars to give it a country, rustic feel that vibes off the peach color and taste.
If you are looking for easy entertaining, with a light fruity option to offer your guests, this is it. With only 4 easy ingredients that you can pick up at any local grocery store, you can focus your time on what really matters which is your friends and guests.
Pinnacle® has over 40 fun flavors so the possibilities are endless, with quality vodka at an affordable price. They are always our go to vodka for any occasion, whether we are a hosting a party or just need a little R&R after a long week. If you are looking for more recipes check out their top picks for more inspiration.
We would love to hear from you guys! What's your go to custom vodka drink for Fall? Respond below so that we can start planning our next get together in the Fall.
 xo
Sarah & Michelle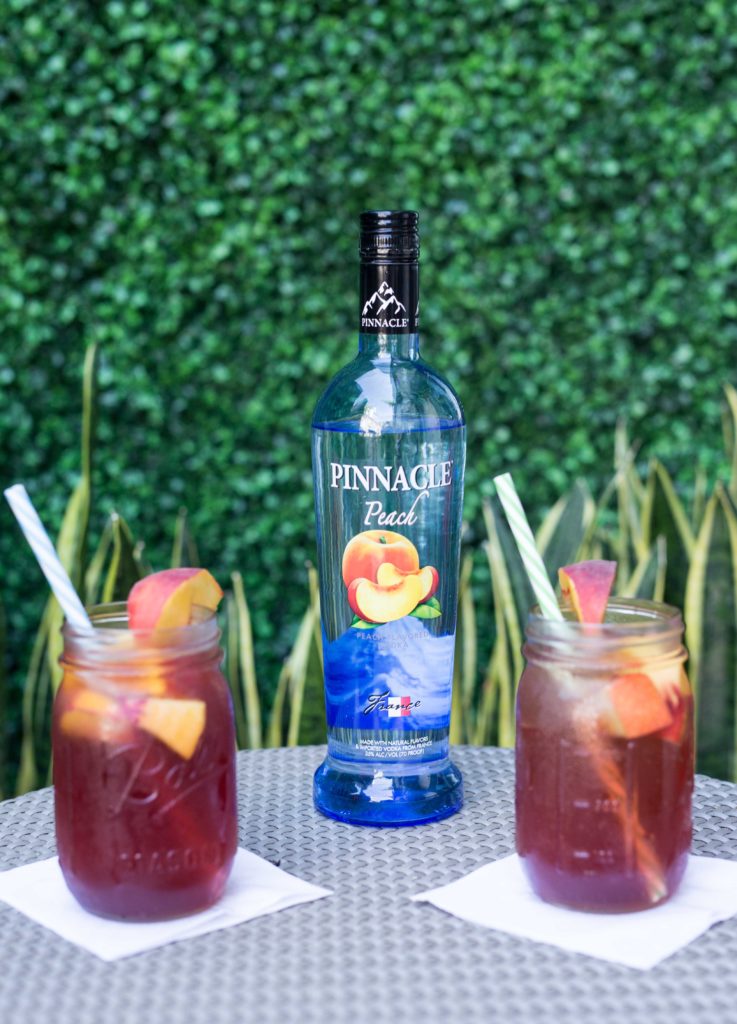 Pinnacle® Vodka shakes things up with unexpected experiences and delightful discoveries. Explore with other fun flavors at http://www.pinnaclevodka.com
Pinnacle® is a registered trademark of Jim Beam Brands Co. and is used with permission. This is a sponsored partnership, with Pinnacle® Vodka, via Mode Media. The information, comments, and ideas expressed on this website are those of the author and do not necessarily reflect the opinions or positions of Jim Beam Brands Co., its affiliated companies, or any of their directors or employees.