Summer doesn't always have to end … especially if you live in LA 😉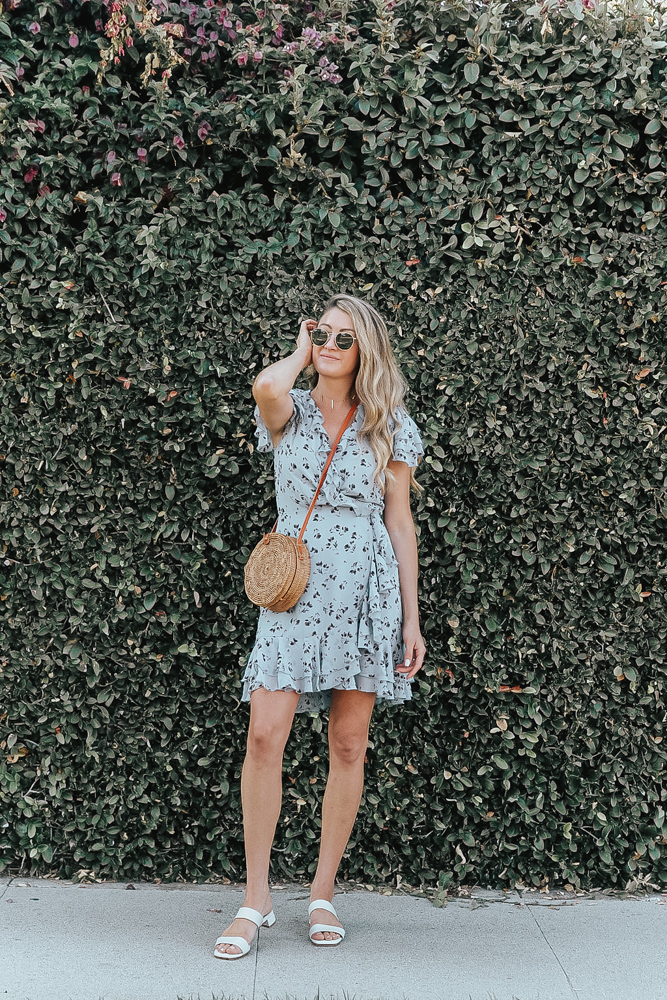 No but seriously, with the constant change of weather I'm making my summer pieces last a bit longer this year. If this Fall is anything like last season, I will be sweating my butt off in 80 degree weather while I attempt to layer and stomp around in heavy boots as if it ever snows here. So this time around I want to make my favorite styles last a bit longer while introducing some fall trends to keep up with the rat pack.
I'm o b s e s s e d with this little blue floral number that I found from Wylie Grey. They offer some of the cutest, most trend driven staples edited down to perfection with a friendly price point for a pleasant online shopping experience. This dress for only $89 has just been the easiest thing to throw on during these painfully long heat waves while still feeling cute in a ruffle number.
To phase a dress like this in to Fall I love the idea of wearing an oversized houndstooth tailored blazer like this one for a little pattern play or the perfect little corduroy moto jacket to achieve those trends with out loosing your cool literally. Thoughts?
I say, why not hold on to that Summer feeling just a little longer …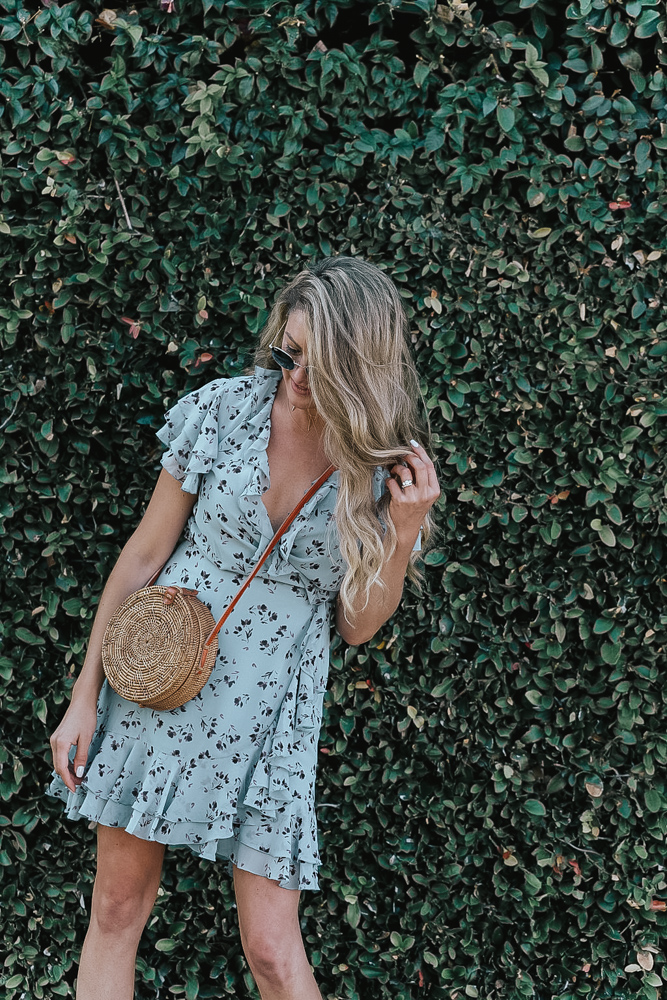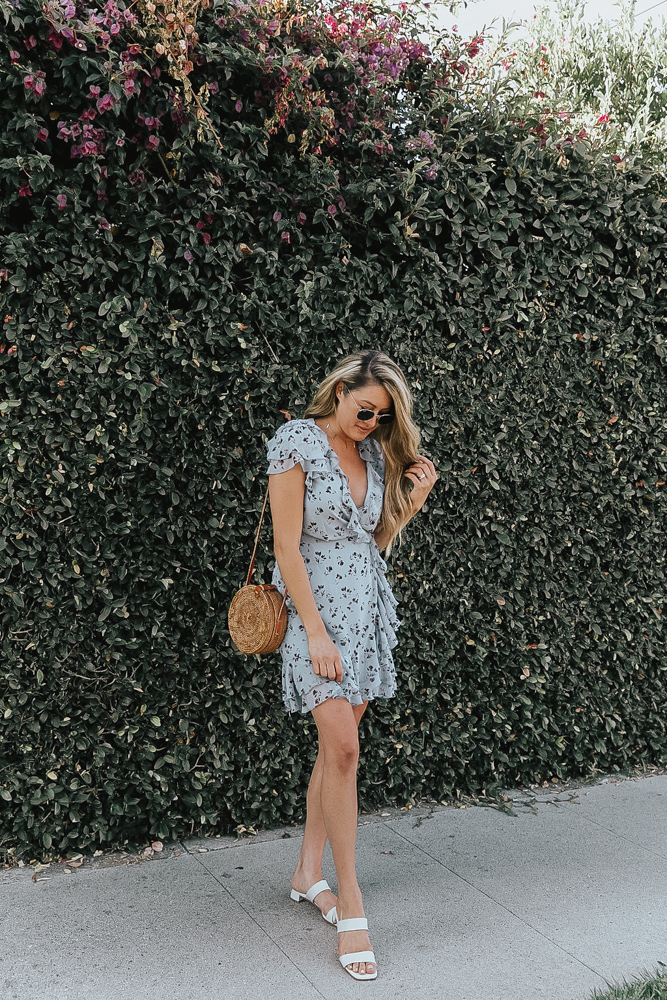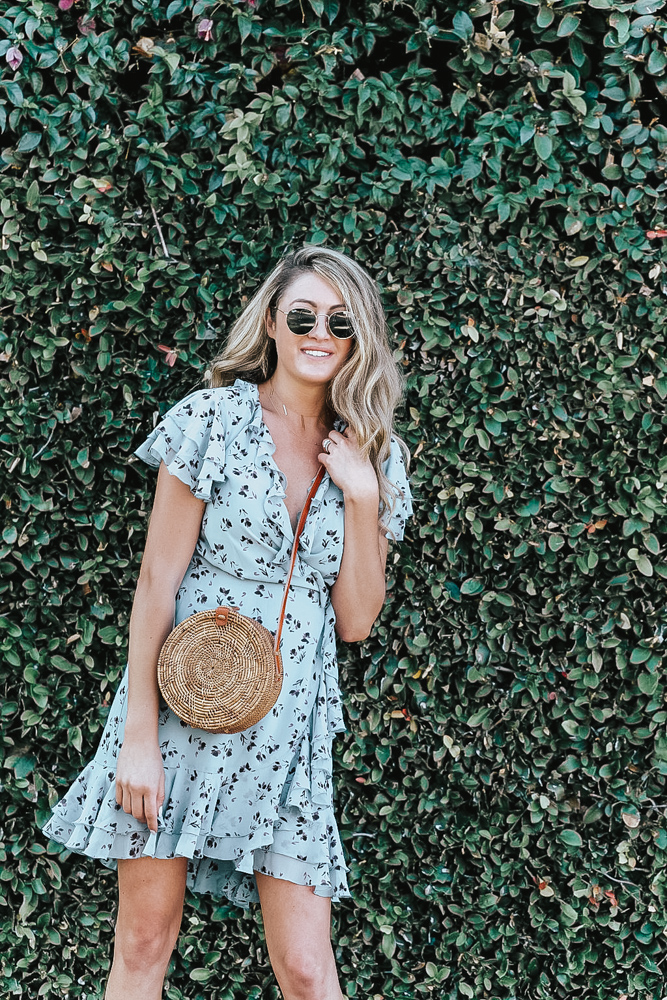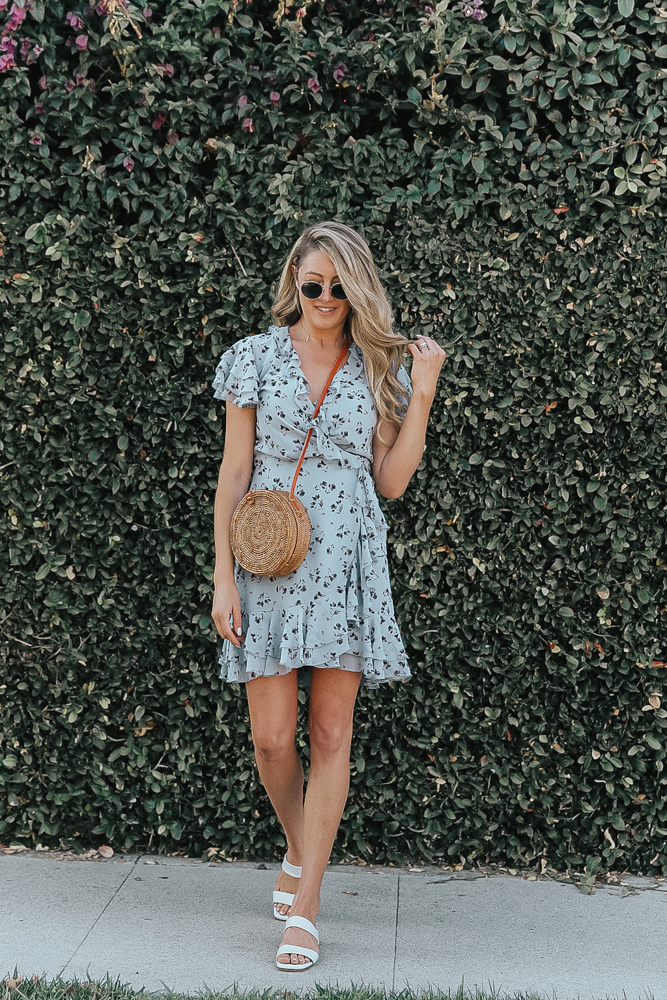 Michelle is wearing – Dress (WAYF via Wylie Grey); Sandals (COS); Bag (Faithfull); Sunglasses (Ray-Ban)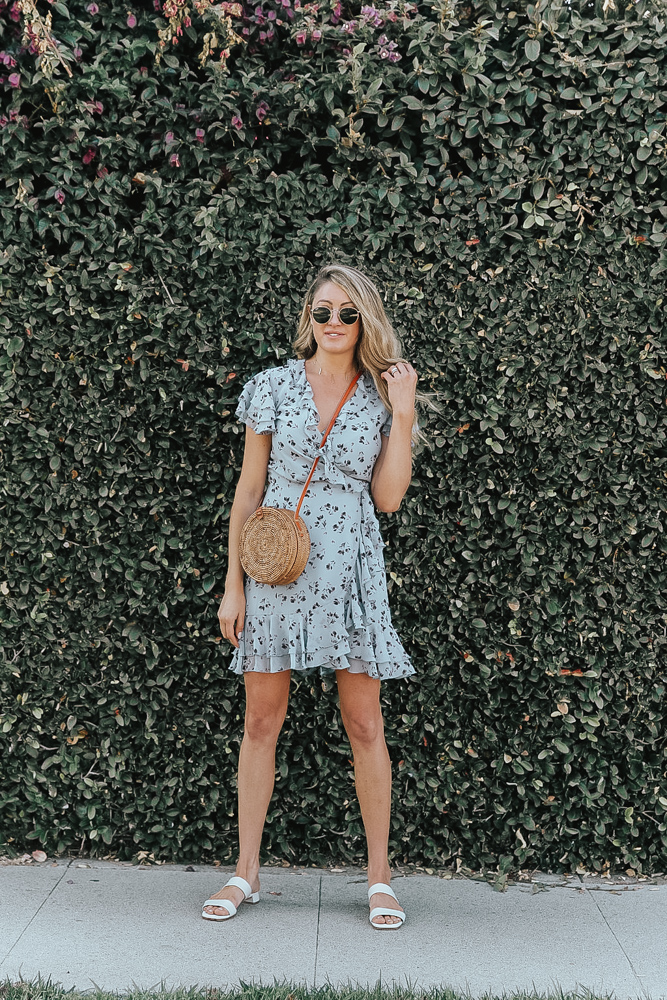 xo
Michelle