I love my job and feel completely grateful to be able to do what I do. I love it for so many reasons but number one has to be that I can work anywhere. Being able to work remotely, means I am able to travel and explore new places. All I need is my laptop, my iPhone and I can literally work from anywhere in the world. It may always seem like I'm on vacation but I can assure you, that "vacation" is full of lots of work on my computer and of course I always make time for some fun too!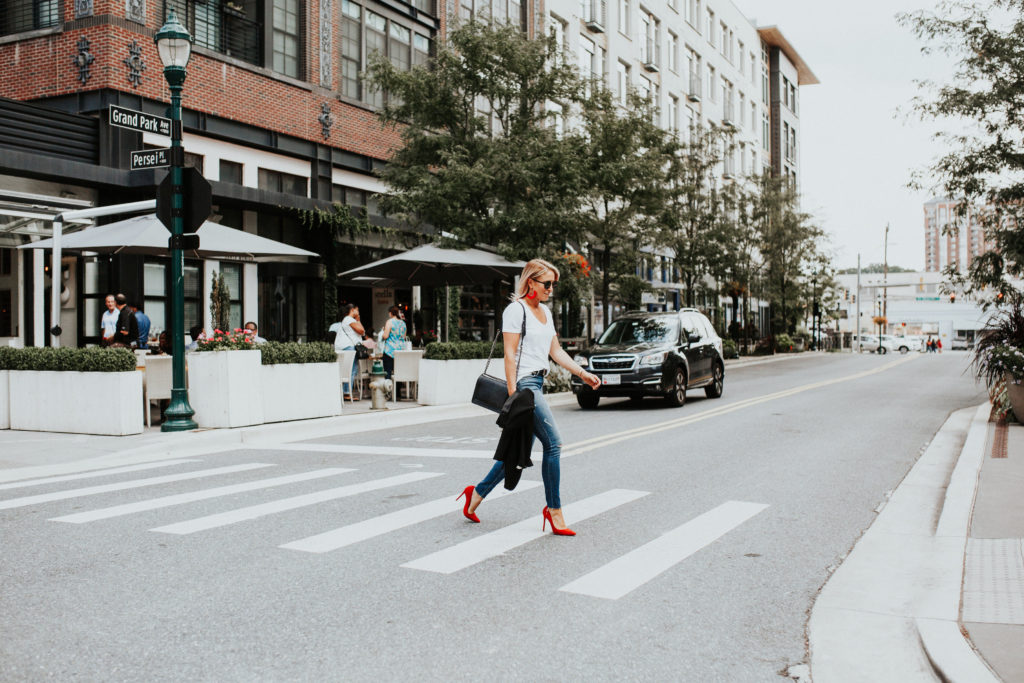 When I was recently invited to come check out the new residences at Pike & Rose, I jumped at the chance because I had absolutely fallen in love with the cute neighborhood when I was visiting Nava while prepping for my 10-mile race. And well, since I can work from anywhere, why not work from the residences at Pike & Rose for a day? I invited my hubby to come along and even Emma came to join for a few hours to help capture our adventure.
Follow my adventure below as I give you a complete look at our stay at Pike & Rose, a behind the scenes tour of the newest residence, The Henri (that just opened for leasing this week) and a few of my favorite happy hour spots in the neighborhood.
9 am Arrival – We arrived at Pike & Rose in the morning and checked into the luxury apartments at the PerSei. The Henri apartments were still being completed during our stay, so we stayed at Pike & Rose's closest luxury property, which was right around the corner. The apartment manager was super nice and showed me right to the gorgeous demo unit where we stayed for the night. I took a minute to settle in, unpacked my bags and then jetted off to my appointment at PR & Partners.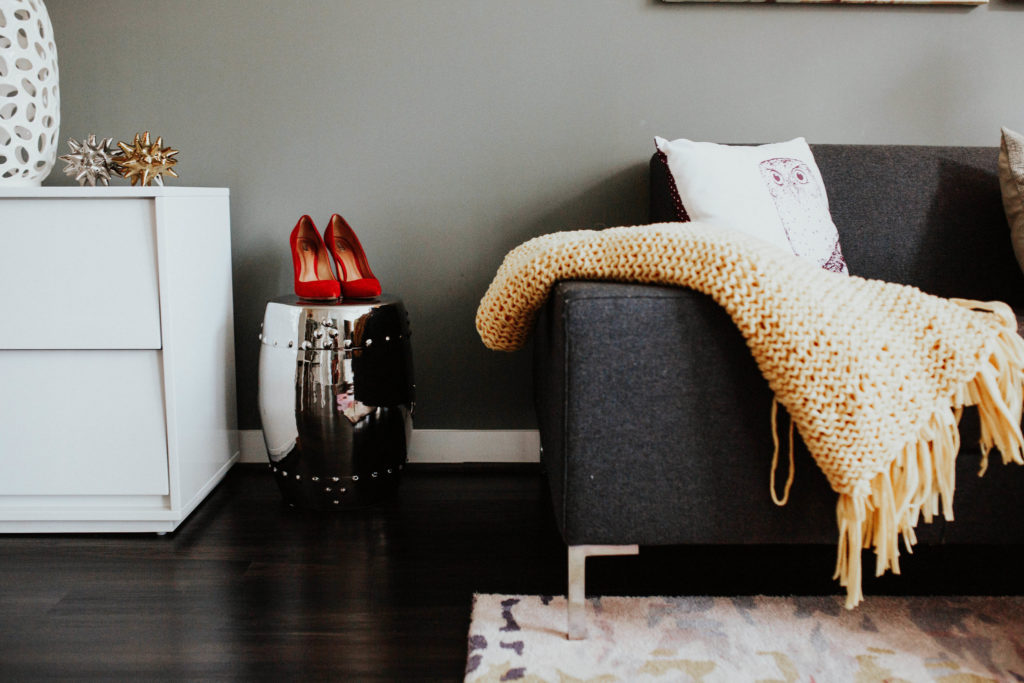 10 am – 11:30 Blowout and Shop– I left the hubby in the apartment and treated myself to a blowout at PR At Partners, which was right across the street. My stylist, Johanna, did an amazing job with my hair and I felt ready to take on the day. After my appointment, I swung by Sephora for a little shopping and picked up a few items for my shoot later with Emma. Before heading back to the apartment, I swung by the Summer House coffee bar for a draft latte and a delectable salted caramel chocolate chip cookie because I just couldn't resist.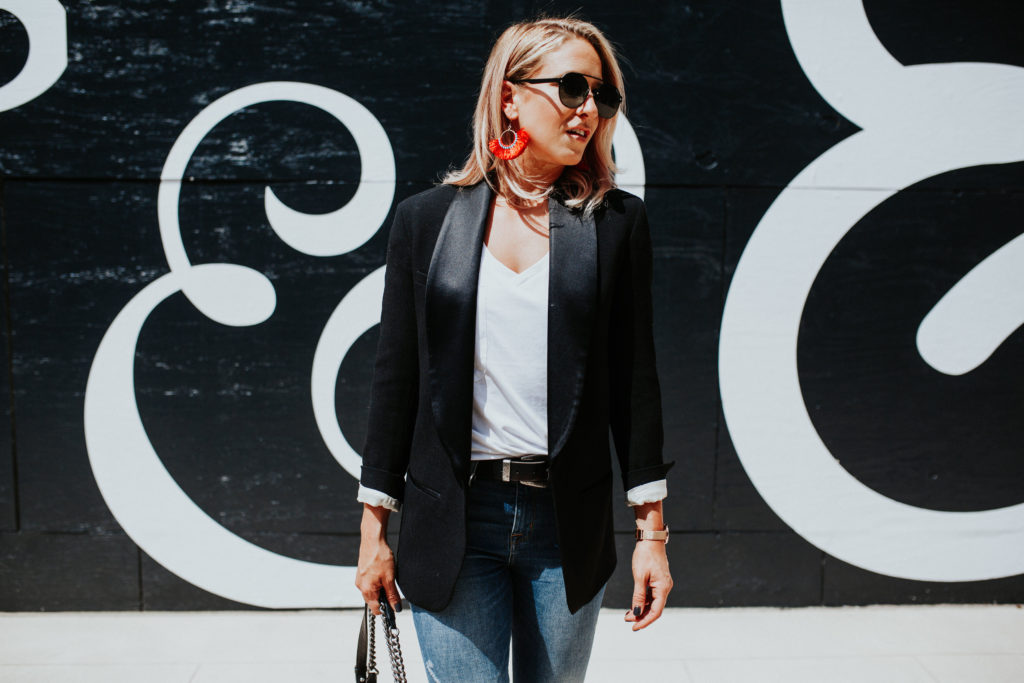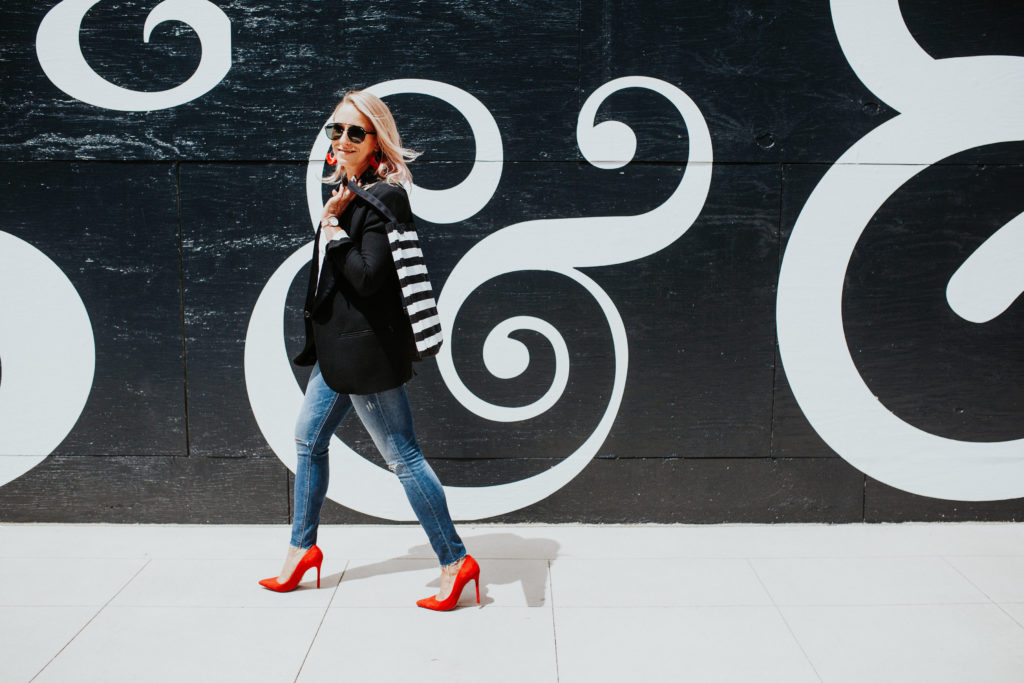 12 pm tour of the Henri- Emma met me at the Pike & Rose Residence office and we were given hard hats and orange vests so that we could get one of the first looks at the newest addition to Pike & Rose, The Henri. They were in the middle of putting the finishing touches on the building, so hard hats were needed to enter. We toured around and saw the gorgeously decorated demo units with modern finishes, the arcade, co-working spaces, lobby, rooftop space and more epic amenities.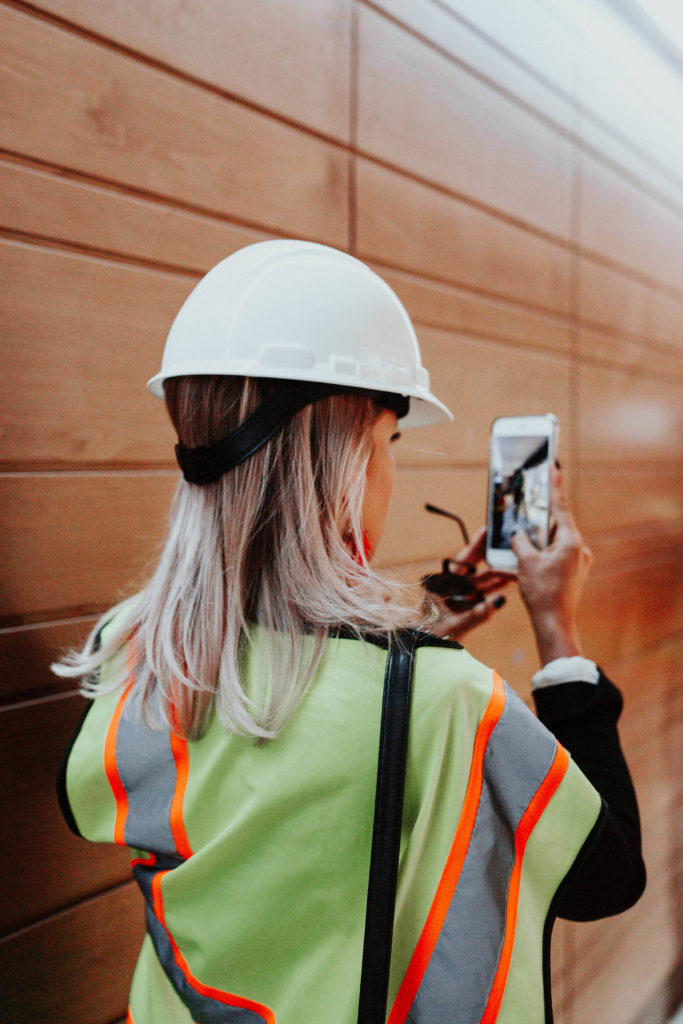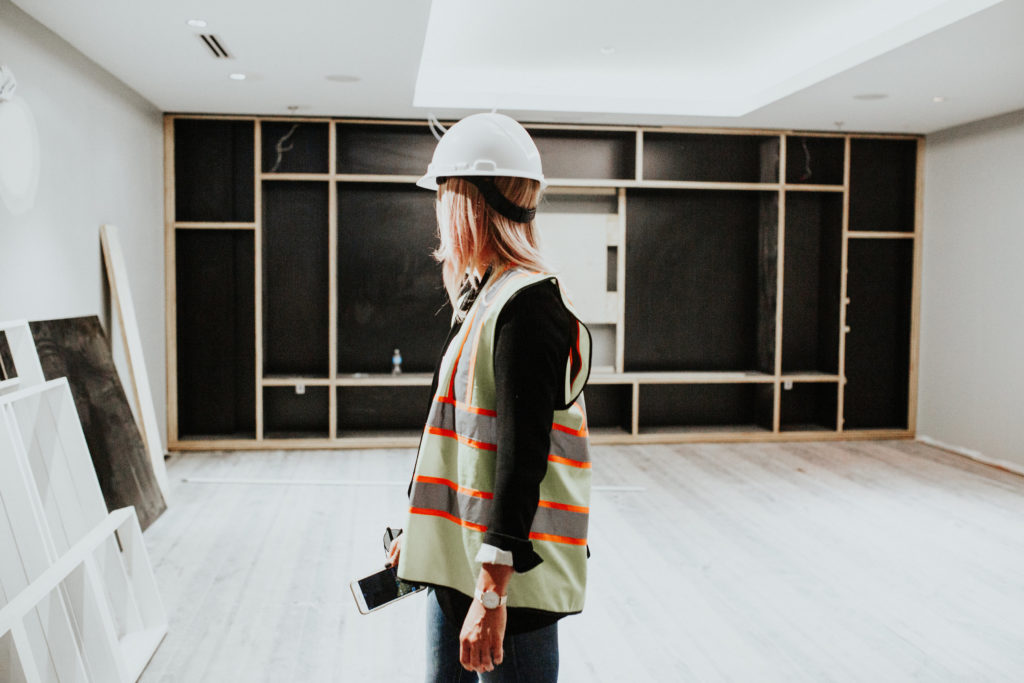 2 Bedroom Apartment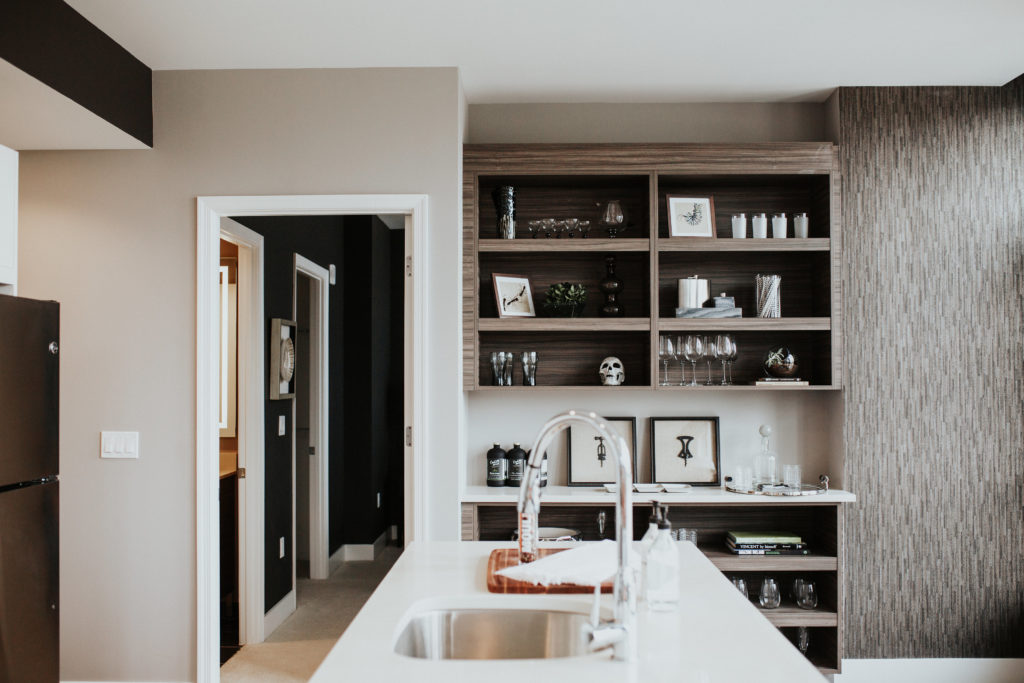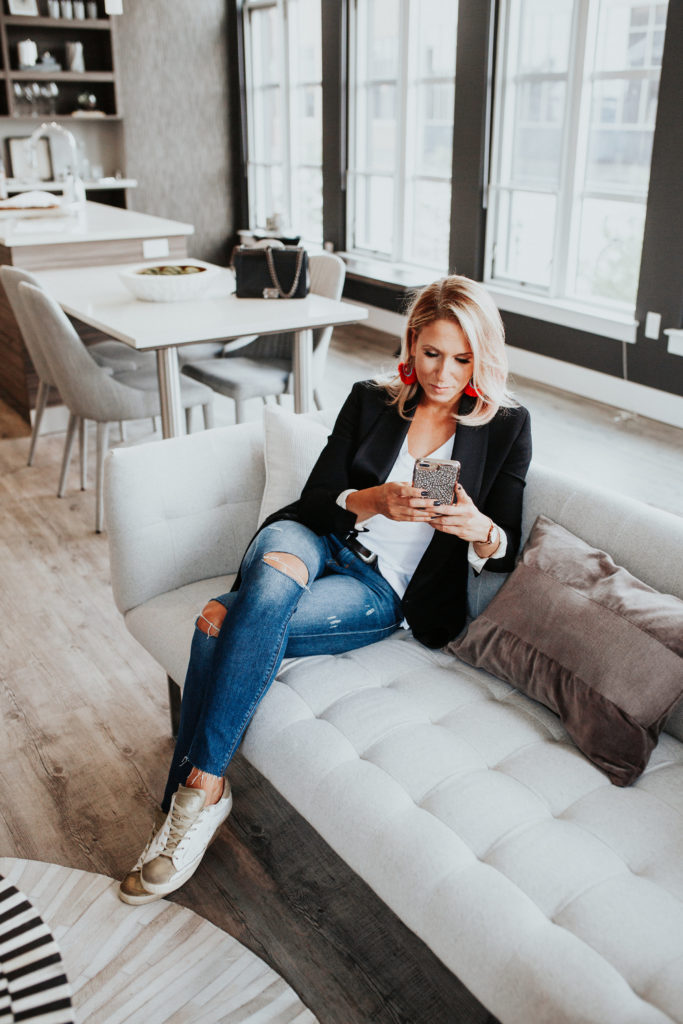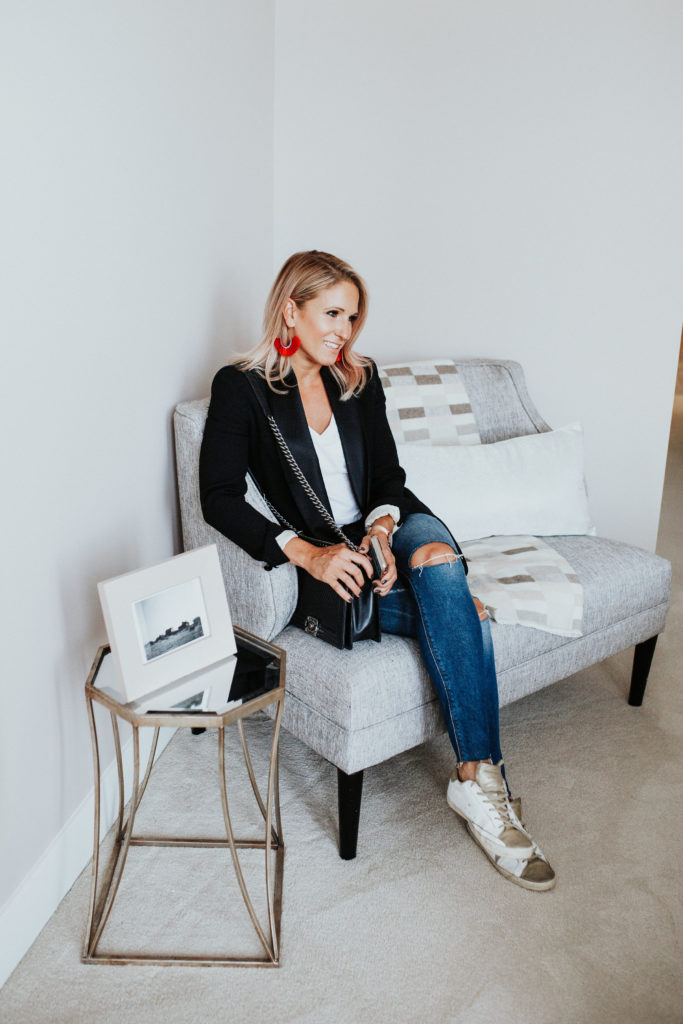 Studio Apartment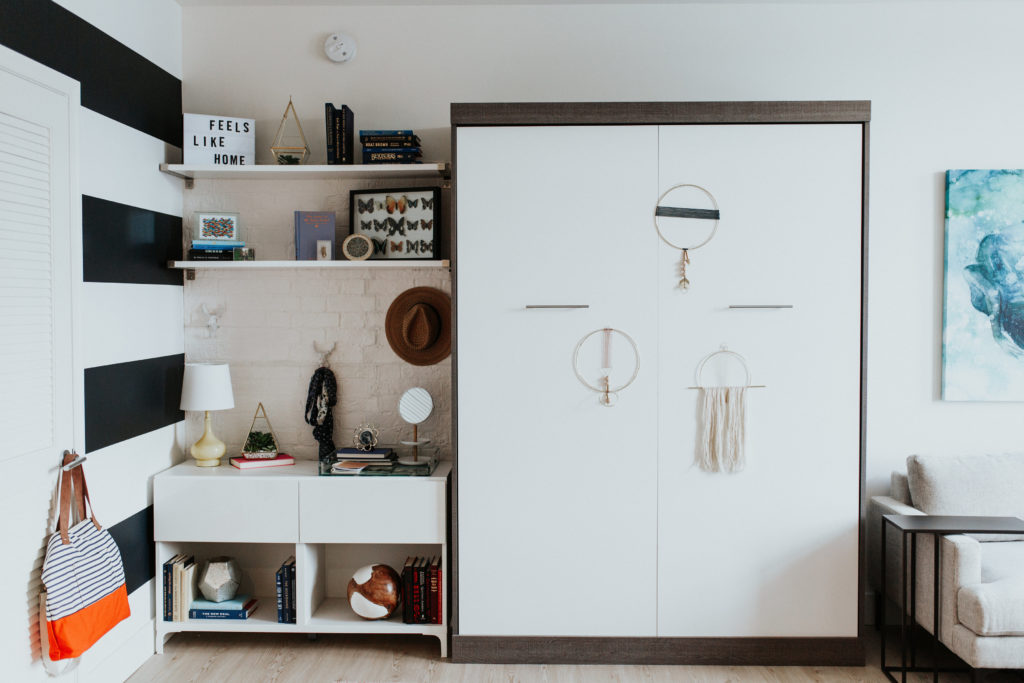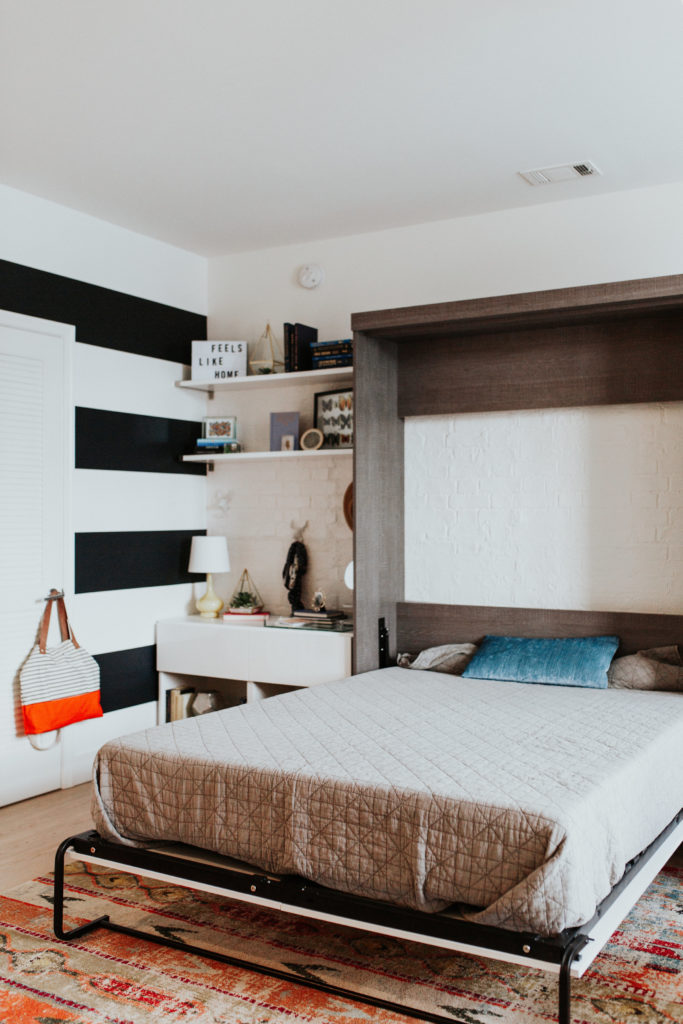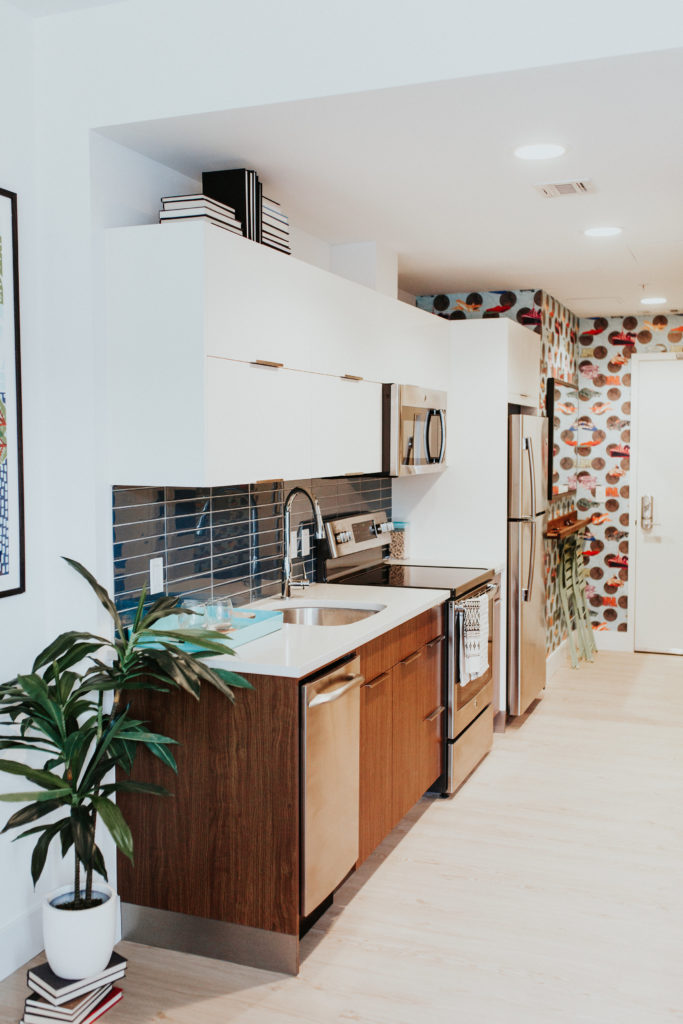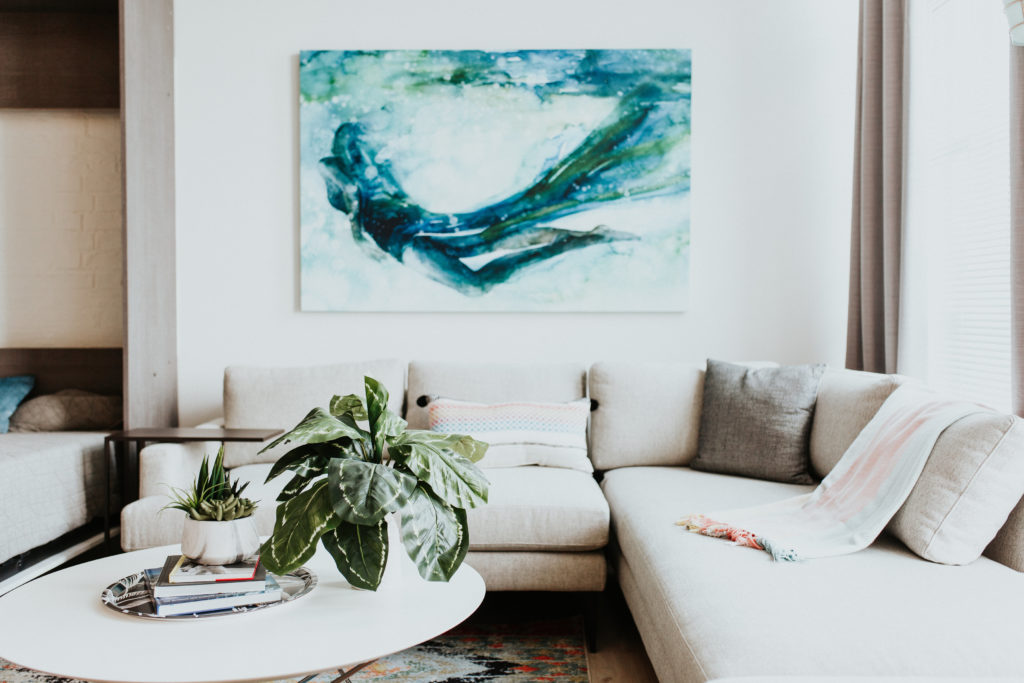 More on The Henri: You can play hard & live easy at The Henri, the newest addition to The Residences at Pike & Rose in North Bethesda, MD.  The new community features a variety of unique floor plans, many Instagram-worthy amenities like a rooftop pool and old-school arcade game lounge and a space that is perfect for anyone who works from home like I do. They even have an outdoor space for entertaining that is equipped with corn hole, grills and places to walk your pups! So it's perfect for entertaining! It's also super conveniently located within walking distance of the metro, so if you do work in the city, it makes commenting a snap. If I didn't own my own home, I would already have moved in.
The Henri is now open for leasing, apartments range from $1,400- 4,900.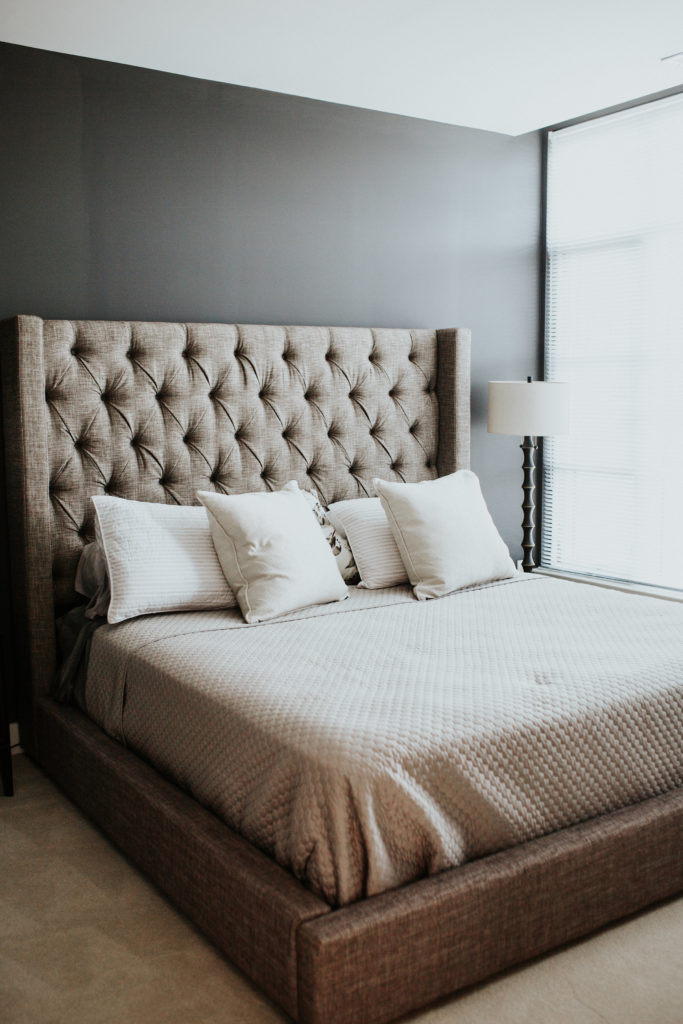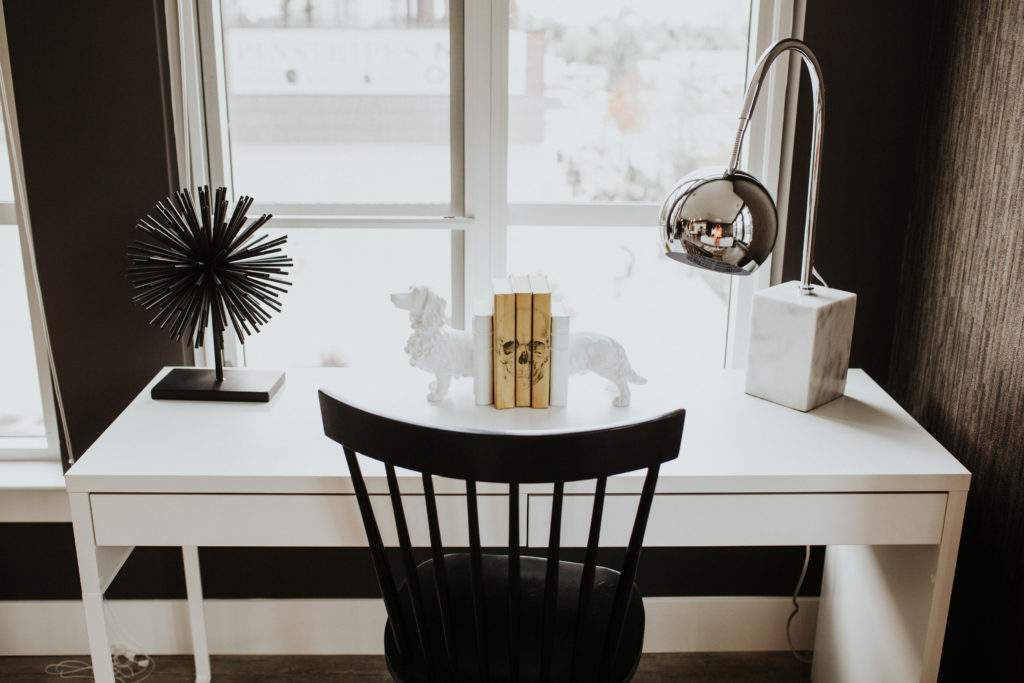 1 pm lunch at Summer House – After our tour, Casey met us at Summer House for a little lunch and some cocktails. Such a cute spot to wind down for lunch, happy hour or dinner. You really can't go wrong any time of day. We had the chips and guac to start and then each had the lobster roll, both were excellent.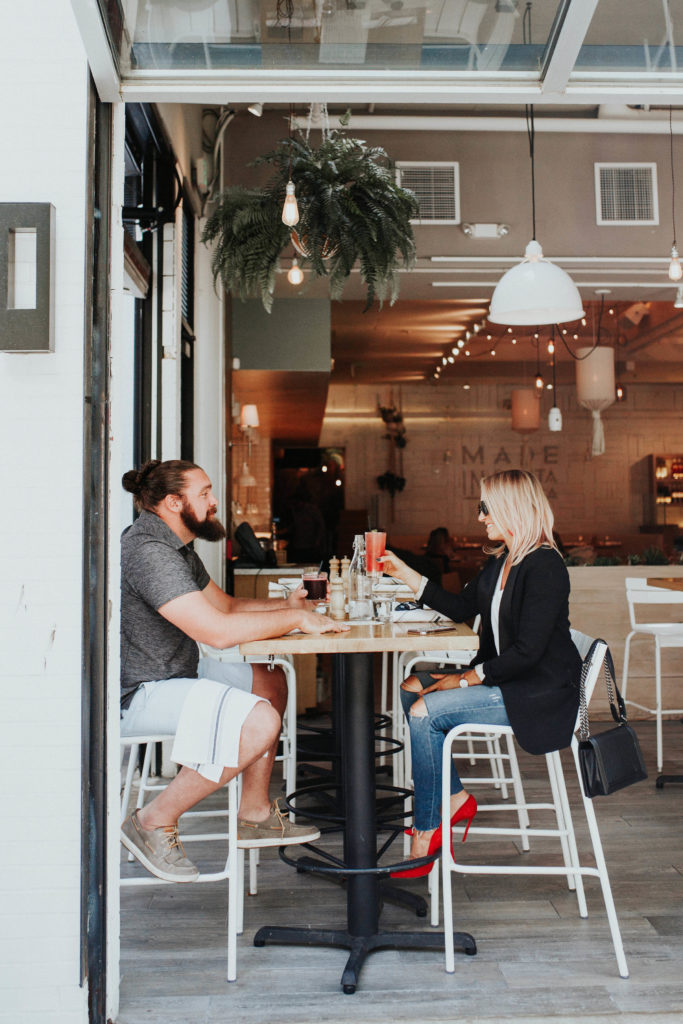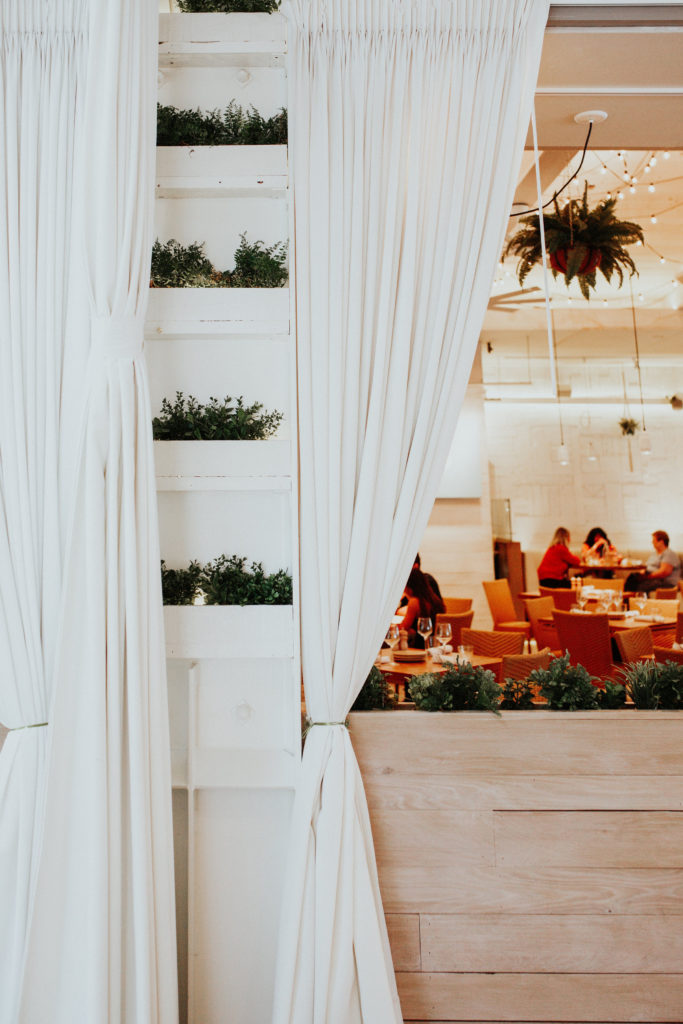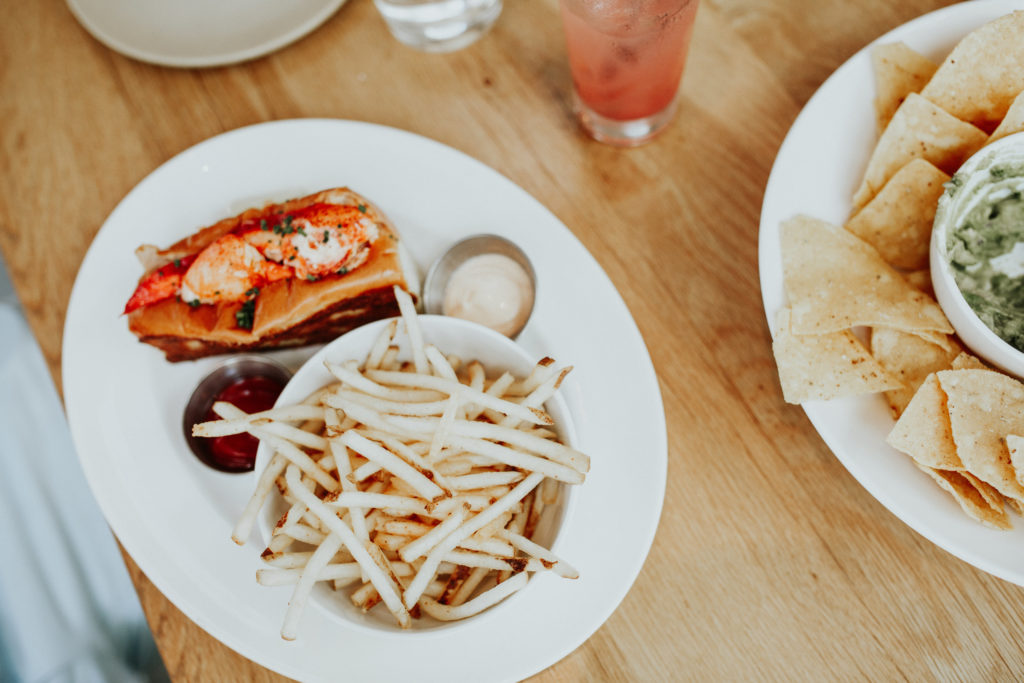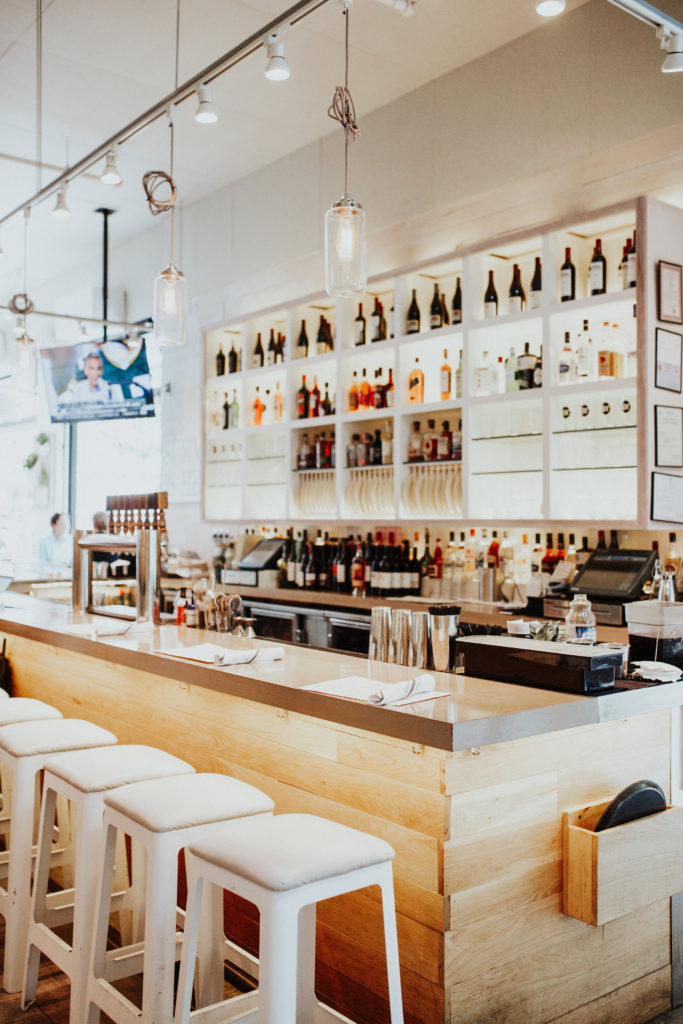 2-4 pm Shoot + Work – Emma and I finished up shooting around the neighborhood and then headed back at the PerSei to wrap up our shoot. I then gathered more content while in the gorgeous apartment and finished up a few blog posts that I needed to get out.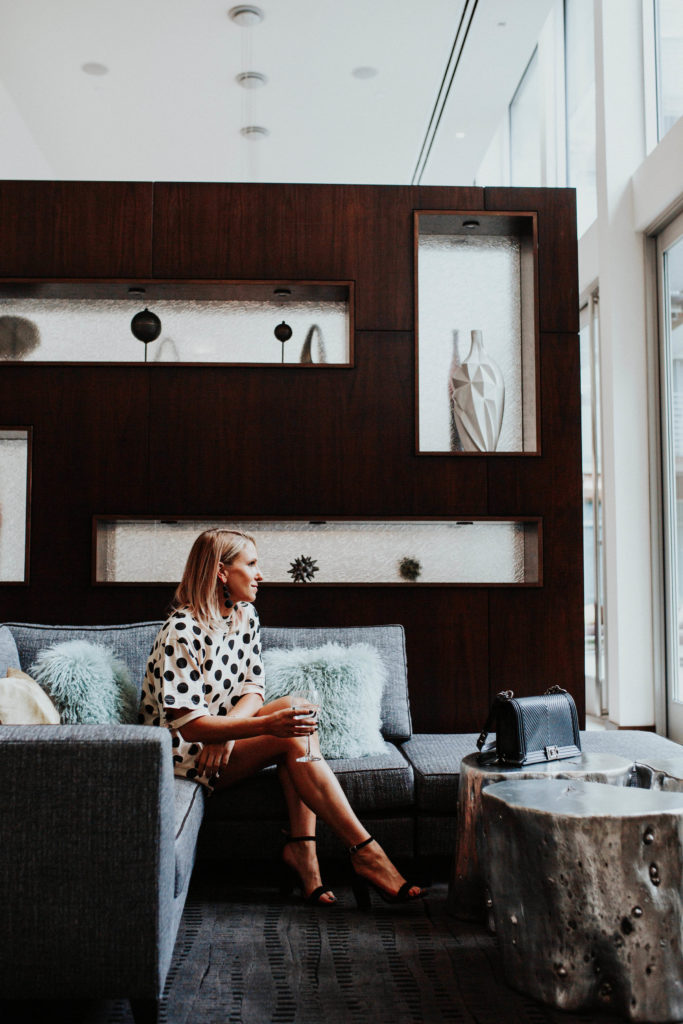 5-9 pm Happy Hour –  Casey and I set our laptops and cameras down and hit the Pike & Rose Happy Hour scene! There are so many options, it was hard to choose where to start so we decided to try to hit them all. And I'm pretty sure we did! Check out the places, listed below, that we stopped in to for a drink.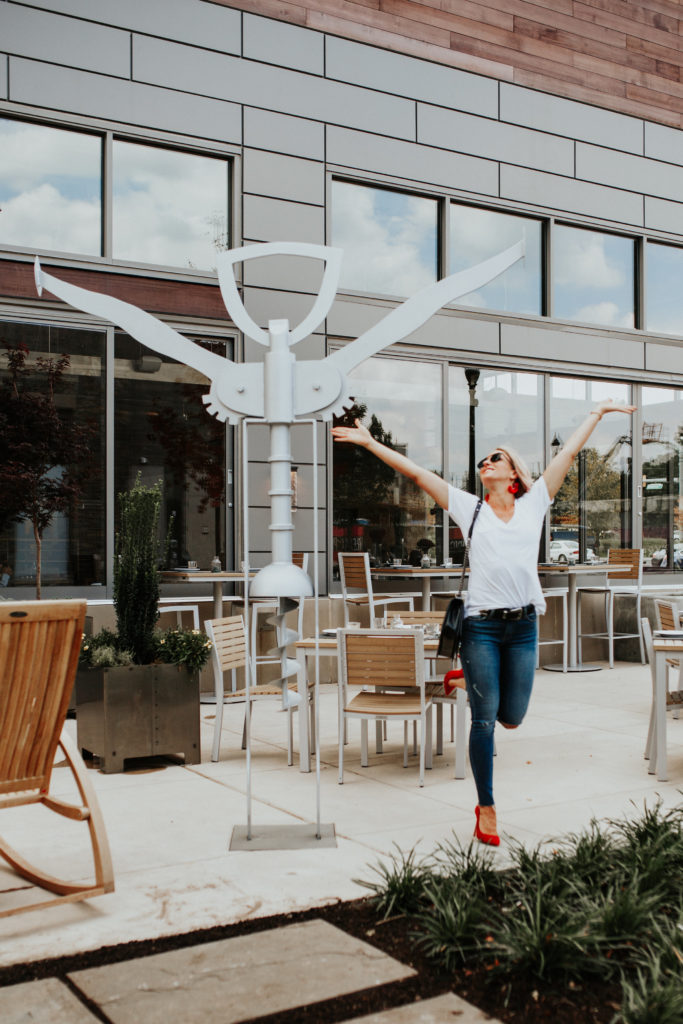 Owen's Ordinary: We started our bar hopping off by stopping into this cute beer garden to taste what local beers they had on tap. We both love craft beer, so I knew that this place would be right up our ally. They had an extensive list of brews on draft, a super cute outdoor space to sit and drink and they even had USB ports to charge your phone at the bar (which came in super handy for me).
City Perch: The views at City Perch can't be beat. We enjoyed two glasses of rose at the open air bar while we looked over the Pike & Rose neighborhood. It's a great spot to start the night for drinks, dinner or to grab a pre-movie cocktail!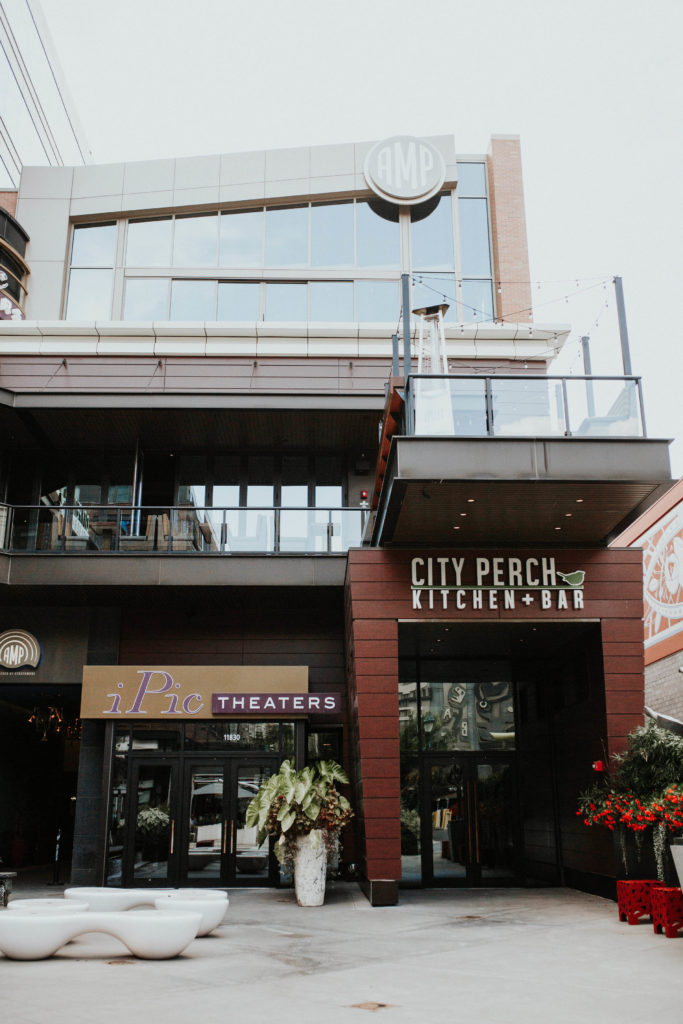 Pinstripes: When we arrived at Pike & Rose, Pinstripes had just opened, so we had to see what all the hype was about. We had drinks on the rooftop (do you notice a theme here?) and then checked out the bocce ball and bowling alleys inside. I am really looking forward to coming back for brunch, bocce, and bowling next month!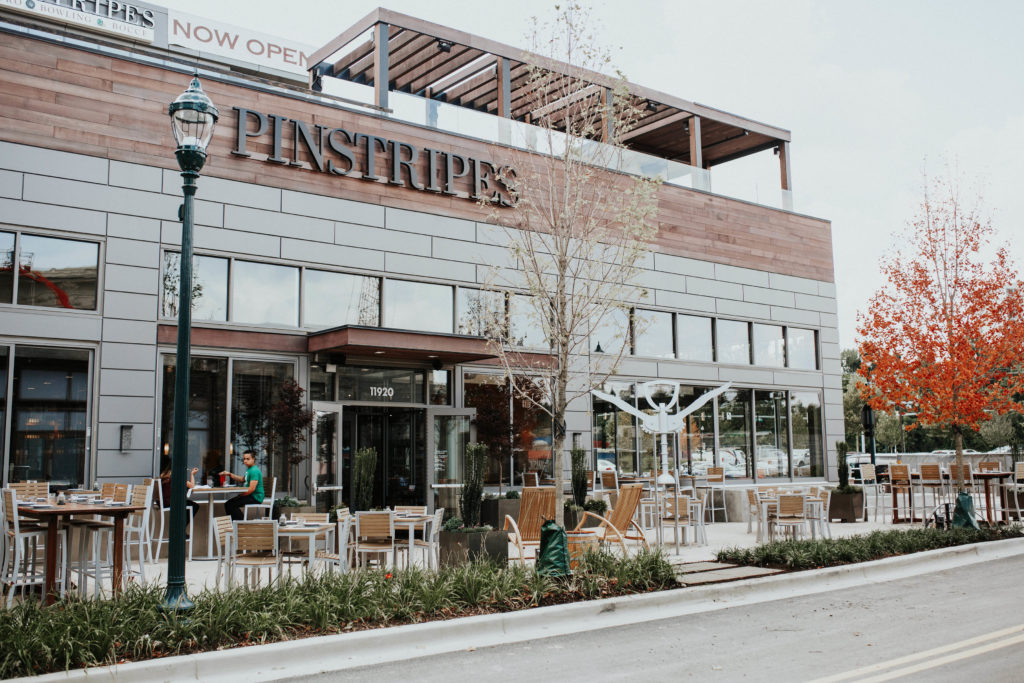 Stella Barra: After we hit almost all of the happy hour's that Pike & Rose had to offer, we headed to Stella Barra for pizza and a little rosé. I can't think of a better way to end the night with the hubs.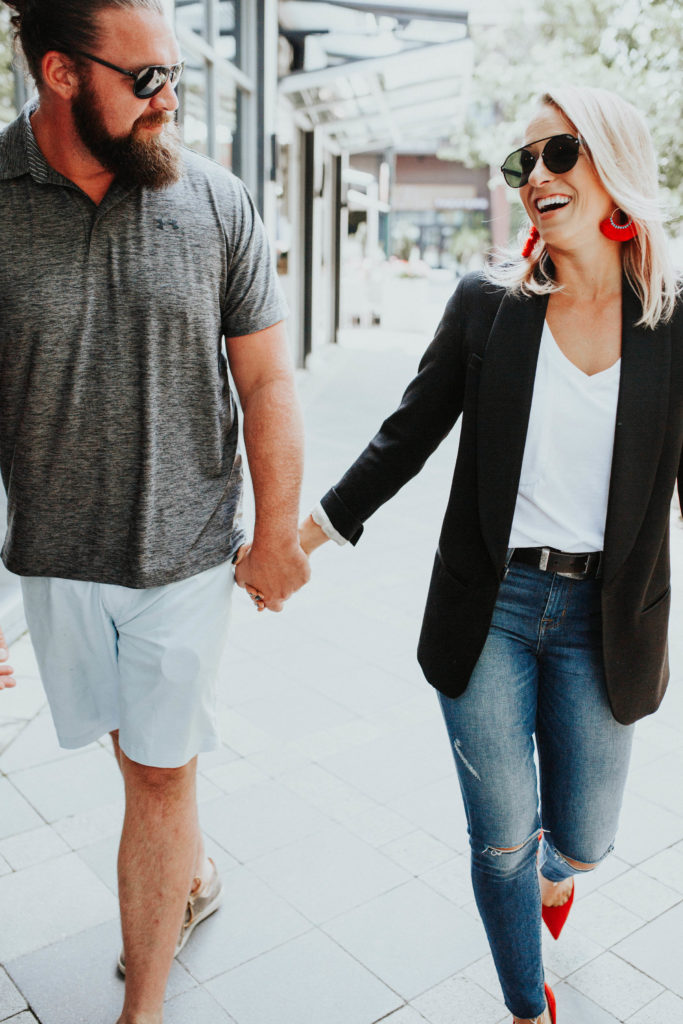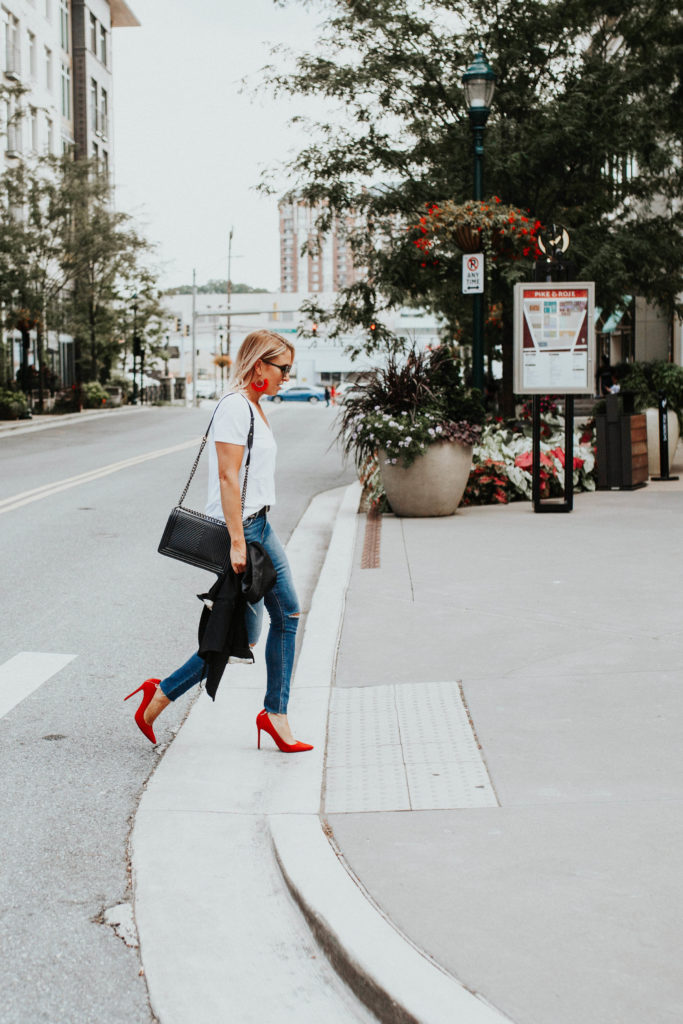 10 pm R&R – After we full and happy, we ventured back to the apartment (which was about 47 steps away) for a little tv and then climbed into the cozy guest bed to catch up on our z's. We were out pretty much instantly.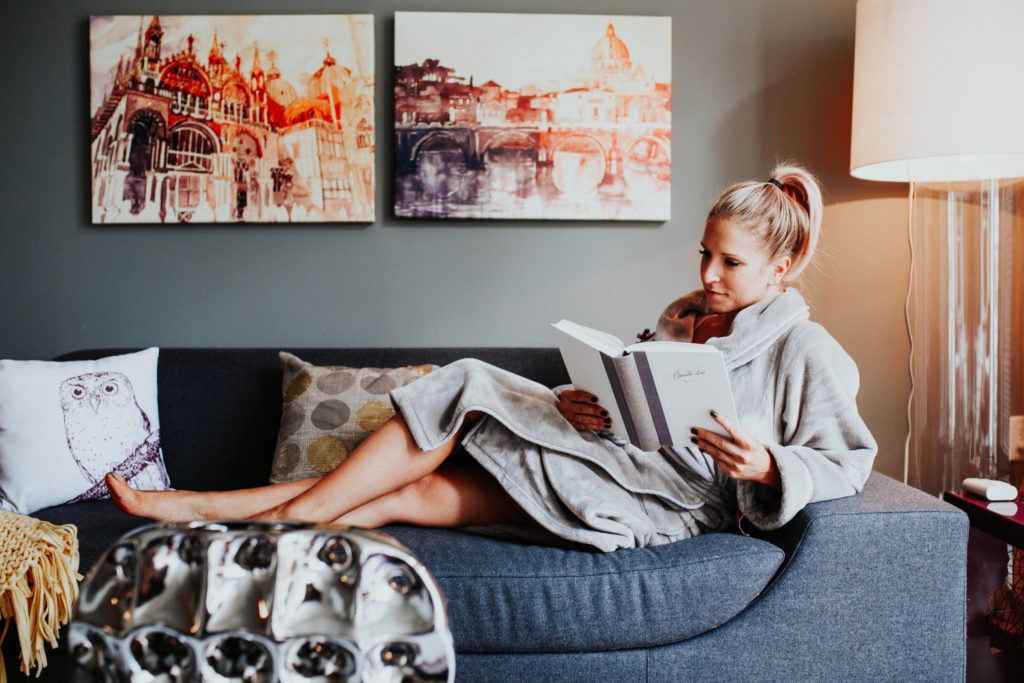 8 am Rise – We woke up, caffeinated ourselves with a cup of joe from the PerSei coffee bar, finished up work and then hit the road back to Arlington. We were sad to leave our little home at Pike & Rose but we were anxious to see our pups!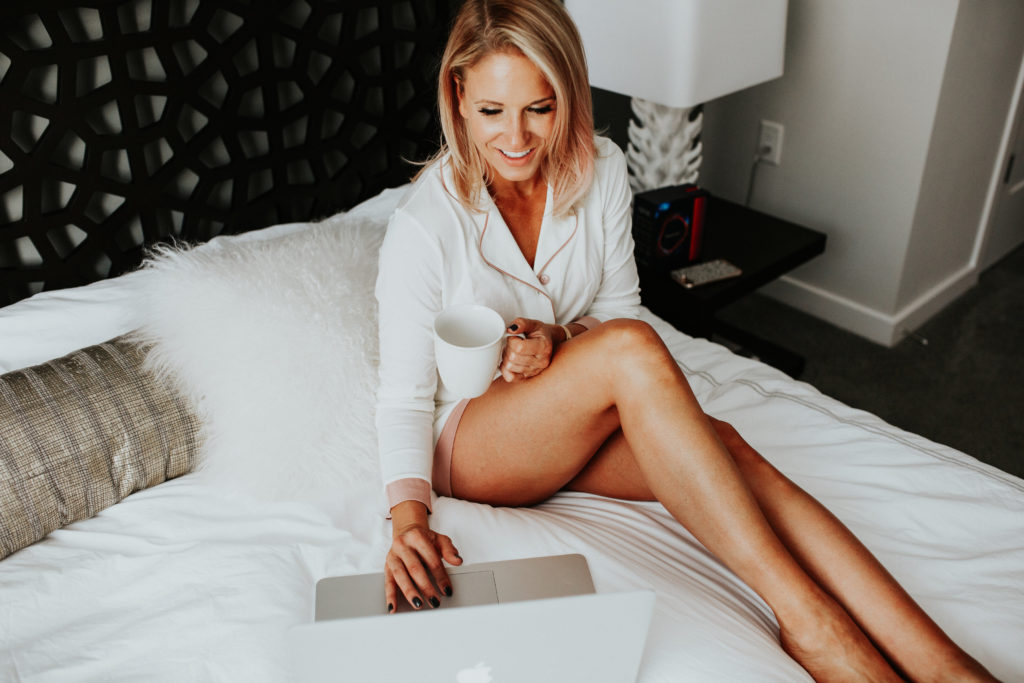 We really enjoyed our stay at Pike & Rose and can't wait to spend more time in this blossoming community. Everything you need right there and it was all so carefully curated, it would be hard to find a reason to leave. They even have a weekly Farmers Market that take place each Saturday from May- November, so you don't even need to leave to get your farm fresh produce!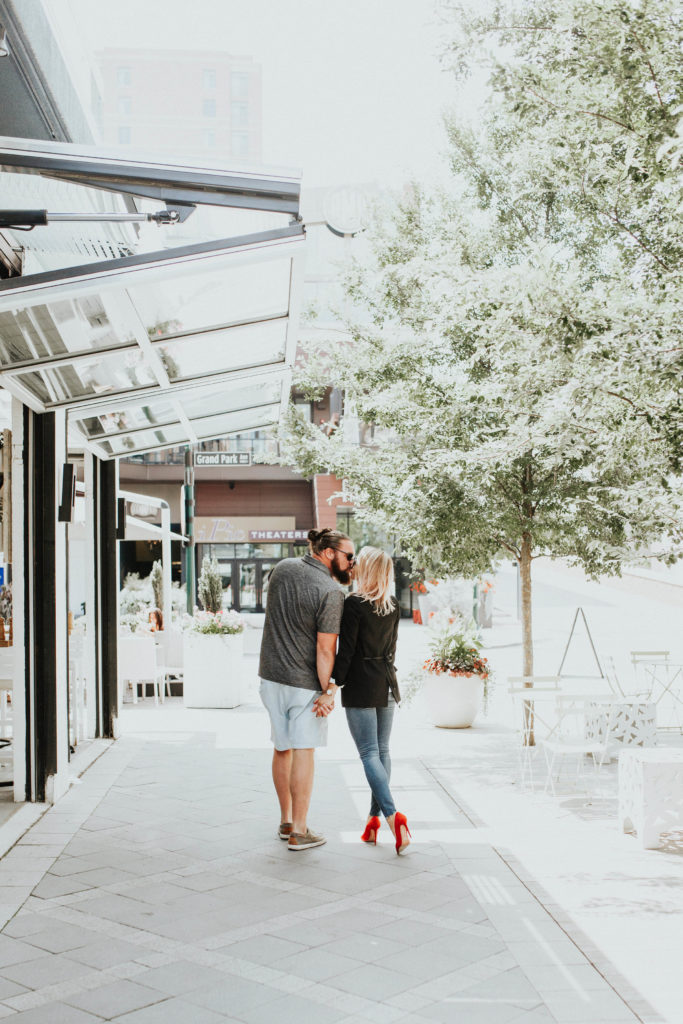 Next up we will be heading back to Pinstripes for a brunch, bocce, and bowling and I can't wait to share more of our experience at Pike & Rose with you. So stay tuned!
This post was done in collaboration with Greystar. All opinions and photos are my own.
xo
Sarah