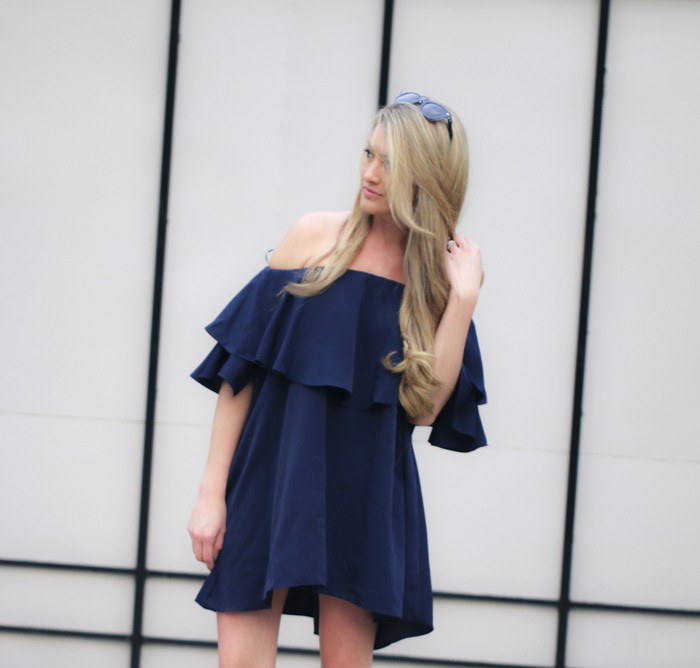 When I like something, I really like something. It's not too often that you find something that you can pull off and style in different ways and in different trends. I recently fell in love with this new ruffle dress because it is versatile and can be styled in more than one way. I have gotten so much use out of this, I definitely don't think I'll tire of this piece any time soon. A little imagination and creativity goes a long way – talk about a seriously smart purchase, worth every penny.
To solidify my choice, this dress from MLM label came from my new favorite online boutique, Wylie Grey. My friends and business mentors Nikki Yazdanian and Rachel Grinney officially launched their website of well edited, trend driven staples for each season at an affordable and approachable price. This dynamic duo truly has an eye for fashion and the latest trends which is shown in the detail of their styling and their hand picked selection as buyers. Check them out if you want to get ahead of the game this season. It's like having a personal shopper with no extra fees.
I came up with 5 different ways to style this piece from a casual off the shoulder top to a comfortable yet show stopping night out dress. Perfect for date night or drinks with the girls. The great thing about the fun oversized ruffles is that you won't have to worry about a bra line from a strapless bra or dare I say… you can even go braless 😁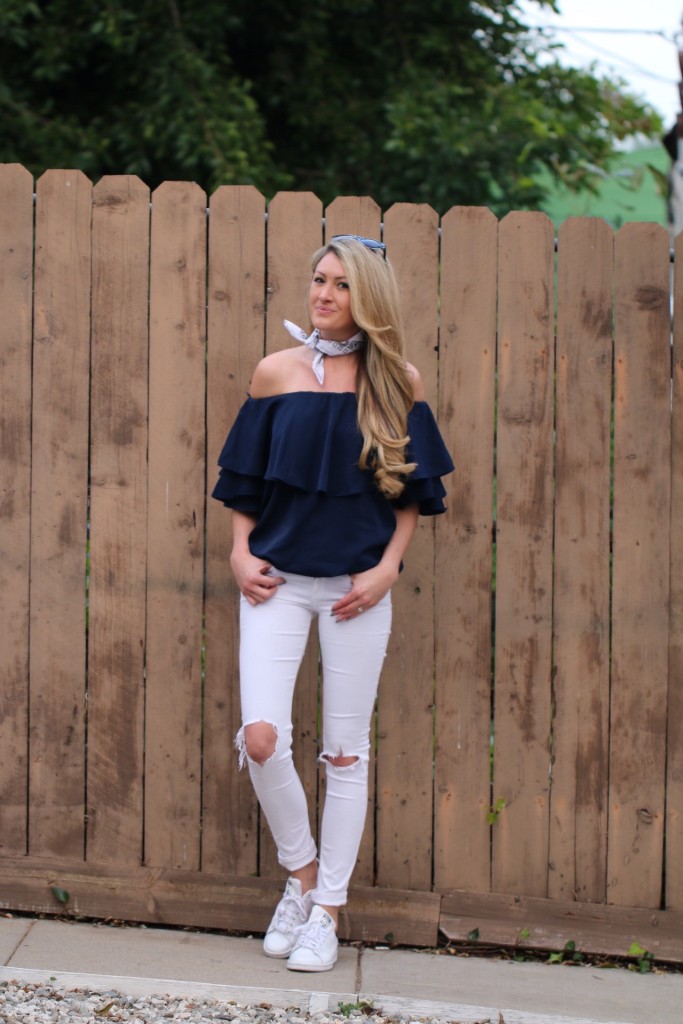 1.  Worn as a top off the shoulders and tucked in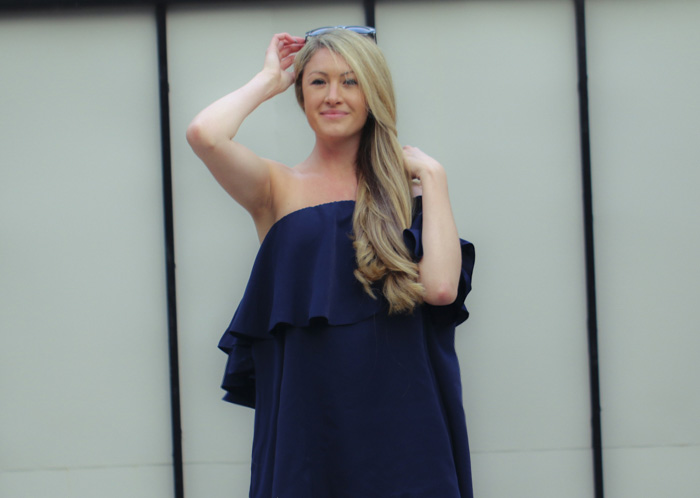 2.  Worn as a dress over one shoulder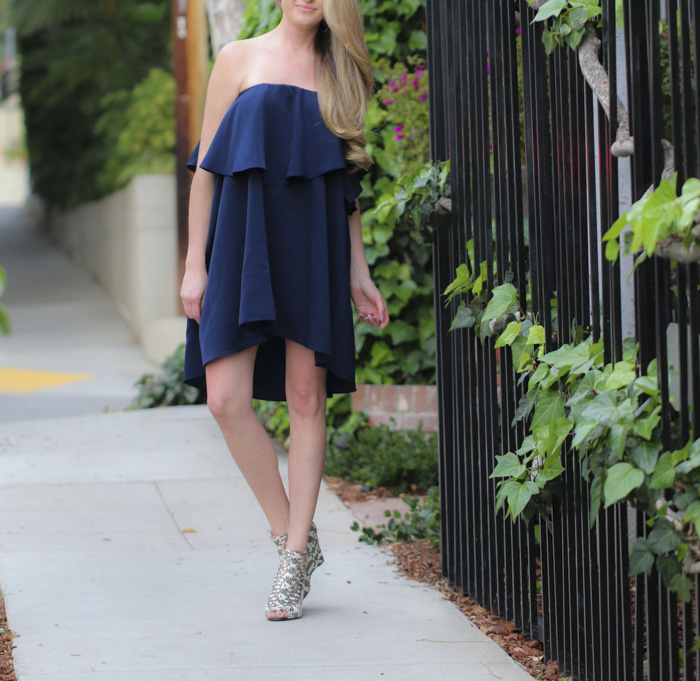 3.  Worn as a dress under the arms for more length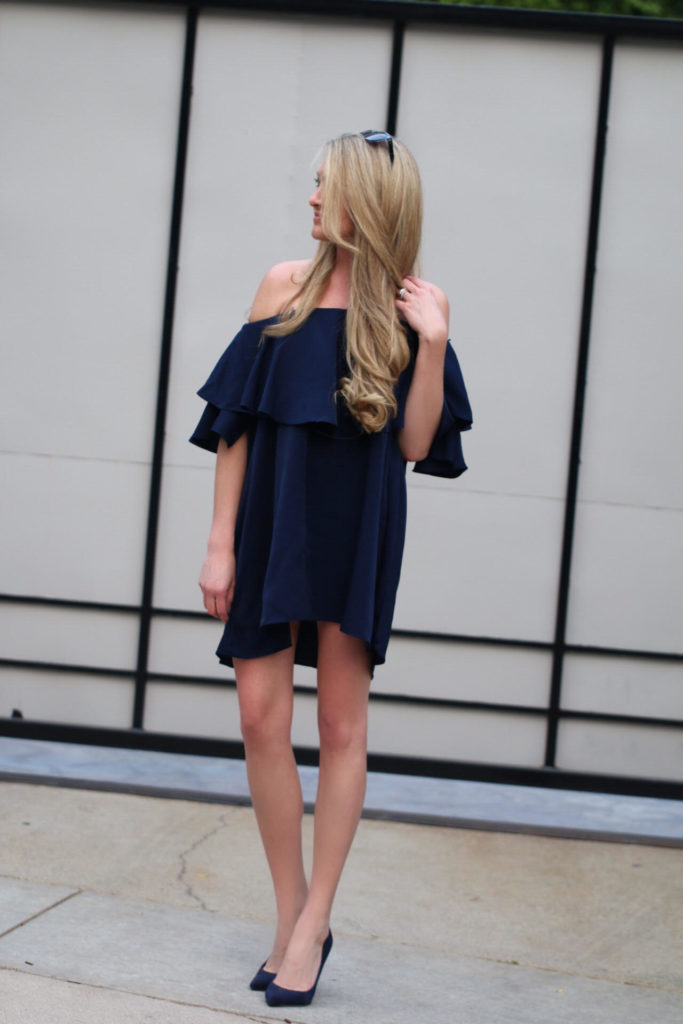 4.  Worn as a dress over both shoulders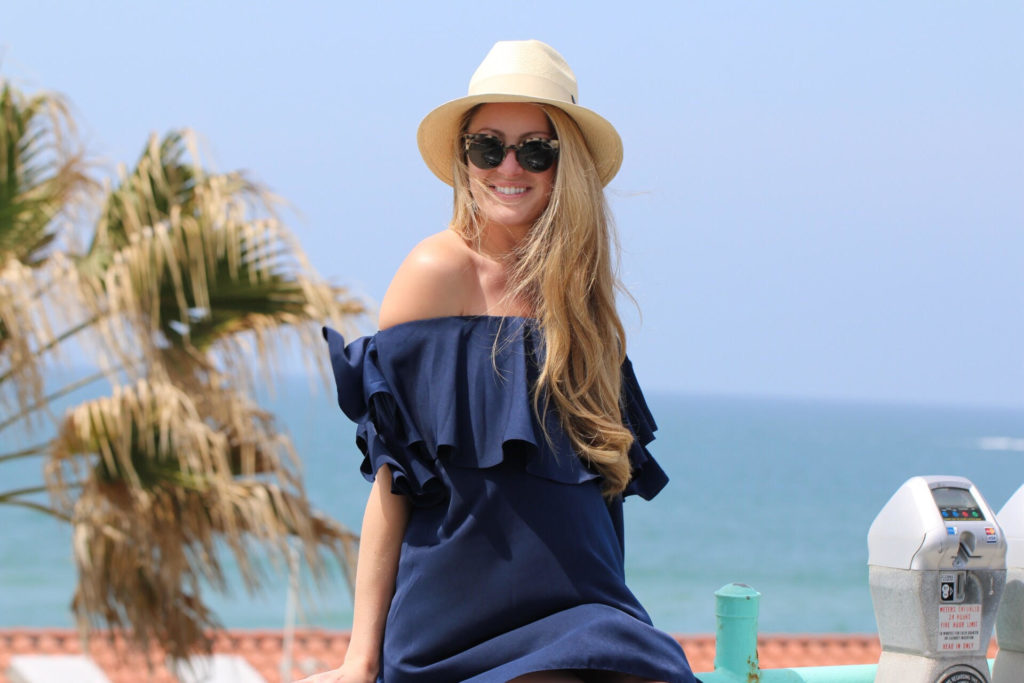 5. Worn to the Beach 😆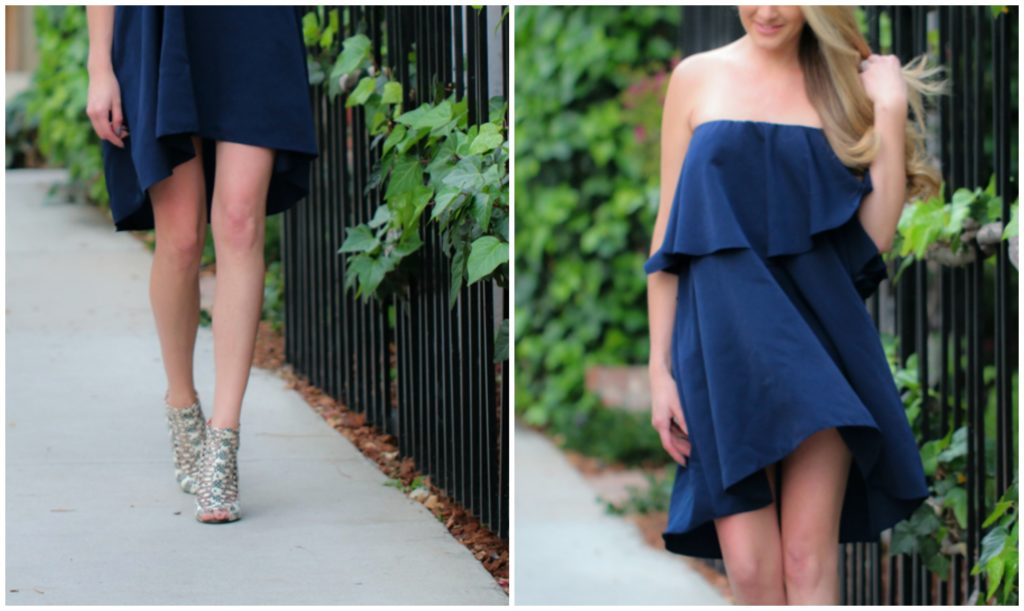 Wearing – Top (Maison via Wylie Grey); Bandana (Target); Jeans (Rag & Bone); Shoes (adidas); Sunglasses (J.Martasand).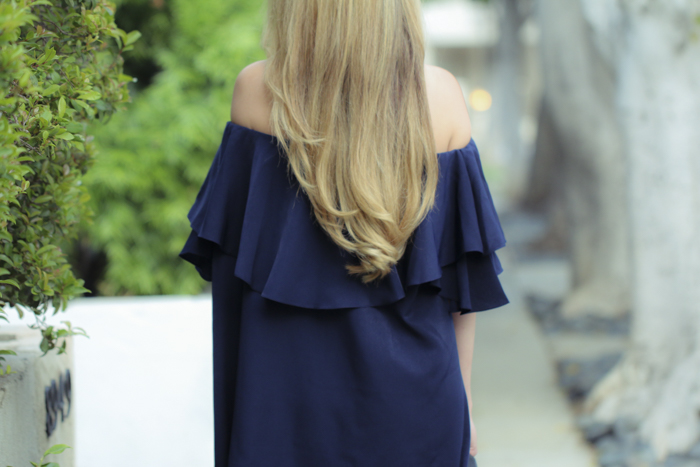 If I had more time I could probably come up with a few more ways to style this piece. It's a challenge I would love to accept! Does anyone have any other suggestions for my next post? Would love to read!
xo,
Michelle