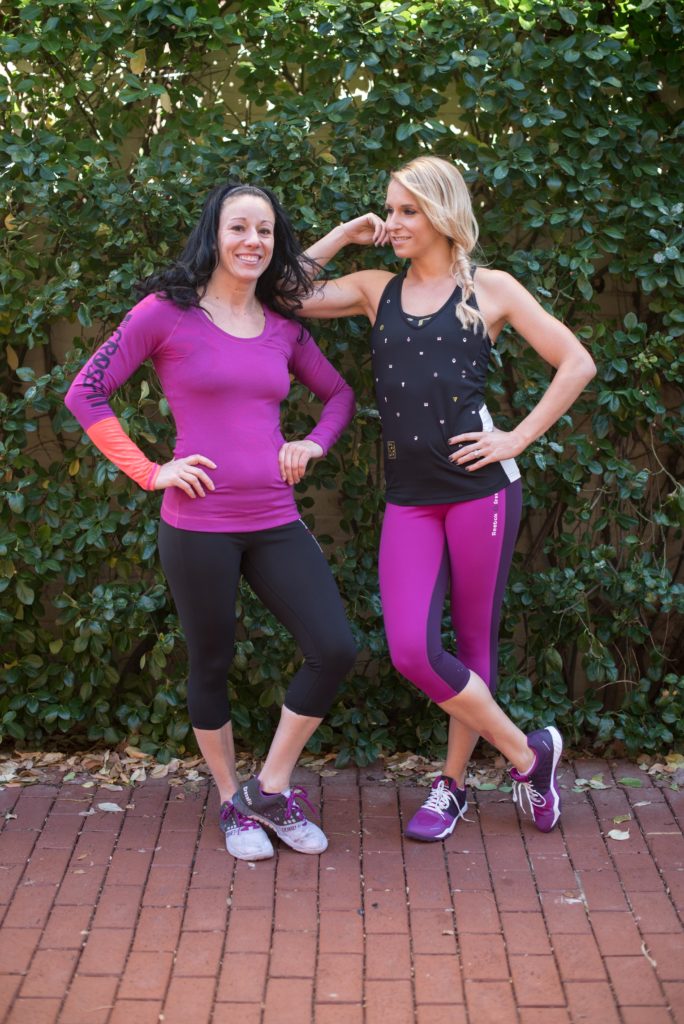 New Years Resolutions are the worst. Each year it's the same old story,  we enter a new year and automatically set unrealistic goals that are way out of reach and that most likely will never be acheived. We all have been there, so why do we continue to do this to ourselves? Instead of making resolutions this year to lose 20 lbs, to give up on chocolate or wine, why not devote more time to simply try to be healthy and stay active?
No one is perfect, so why hold yourself to that kind of standard? I have found that if I eat healthy 80% of the time and find a workout program that I actually enjoy, that I am a million times more successful than when I am depriving my body of the food it wants/needs and am doing boring workouts that I hate. Getting in shape isn't easy and it takes hard work and dedication to get the results that you want but when you find a program that you want to do, you will soon be hooked. It could be a boxing gym, running club, barre studio or Crossfit gym, it really doesn't matter what kind of workout you are doing, just as long as it gets you moving and coming back day after day for more. That is a kind of workout program that you know you can stick with and the best part is that the friends you make there will help hold you accountable, so don't even think about trying to skip out on class.
As most of you know, Crossfit is my jam, actually I am flat out addicted. On an average week I am in the gym 6 days per week and sometimes twice per day but when I am traveling and can't make it to my box, I do this workout that my friend and Reebok Ambassador, Andrea Ferry, created and shared with me. The best part is, it doesn't take any equipment or pre-planning and is perfect for when you are traveling or just can't make it to the gym. So start out 2016 on the right foot, without any resolution bull-shit and try our Anti-Resolution workout!
The Anti-Resolution Workout — 25 – 20- 15- 10 -5
Burpees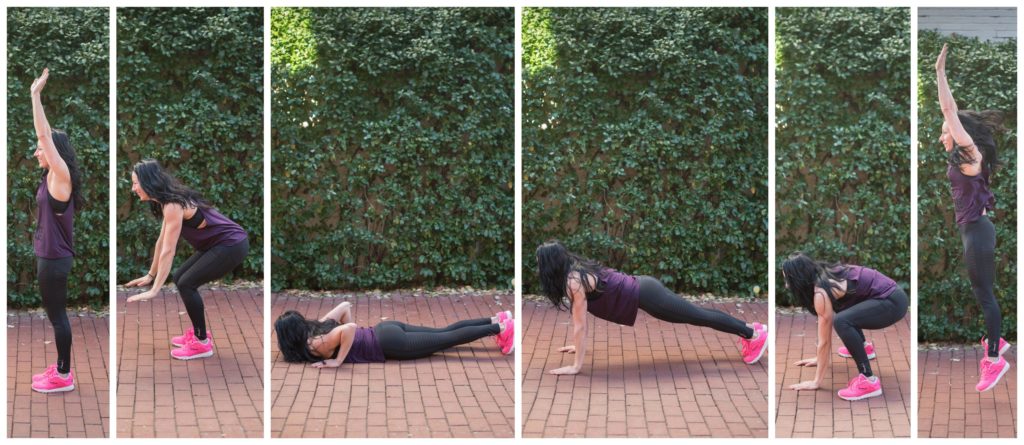 A burpee is a great body weight movement because it challenges the athlete to move on a vertical and horizontal plane – And it does not require any equipment!
Bend over or squat down and place your hands on the floor in front of you, just outside of your feet.
Jump or step both feet back so that you're now in plank position (body parallel to the ground).
Drop your chest to touch the floor. You can also drop to your knees here if that is easier.
Reverse the movements and Jump the feet back in toward the hands and then jump into the air, reaching your arms straight overhead
Burpee demo video: http://www.prioritystrength.com/#!burpee/c1lgs
Air Squats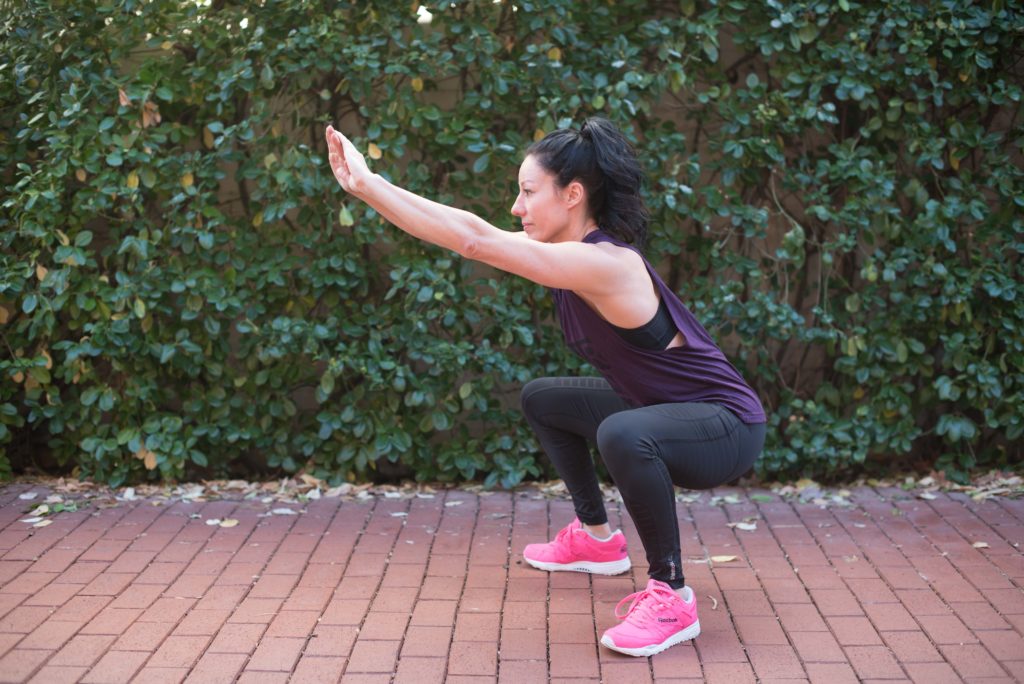 Fire up your glutes and your quads with some explosive air squats.
When performing a proper air squat, there are some things to keep in mind:
Start with the feet about shoulder width apart and slightly toed out.
Accentuate the normal arch of the lumbar curve and then pull the excessarch out with the abs.
Your knees track over the line of the foot.. Stop when the fold of the hip is below the knee – break parallel with the hip.
Still unsure how to do a proper air squat? Find the correct form HERE
Sit ups

Turning the knees out with the legs bent puts the hip flexors at a disadvantage, so you will really be using your abs during this exercise, and not your hip flexors to complete the movement. Your shoulder blades should touch the ground at bottom of each rep; then come to a full sitting position at the top.
For a more detailed explanation of this sit up see this video HERE
Number of Reps: 25 – 20- 15- 10 -5
Do a light warm up and stretch to get your blood flowing before you perform this workout. Perform 25 reps of each movement, then 20 of each movement…etc until you finish with 5 reps at the end (If you are new to working out, try a smaller repetition scheme such as 15, 12, 9, 6). Finish with a cool down and some stretching at the end of your workout and you are done! This workout shouldn't take you too long to complete but will get you sweating and you will burn some serious calories. Now go ahead and get moving!
Shop Sarah and Andrea's looks below:

xo
Sarah