This post is part of a paid Megan Media and lucy blogging program. The opinions and ideas expressed here are our own.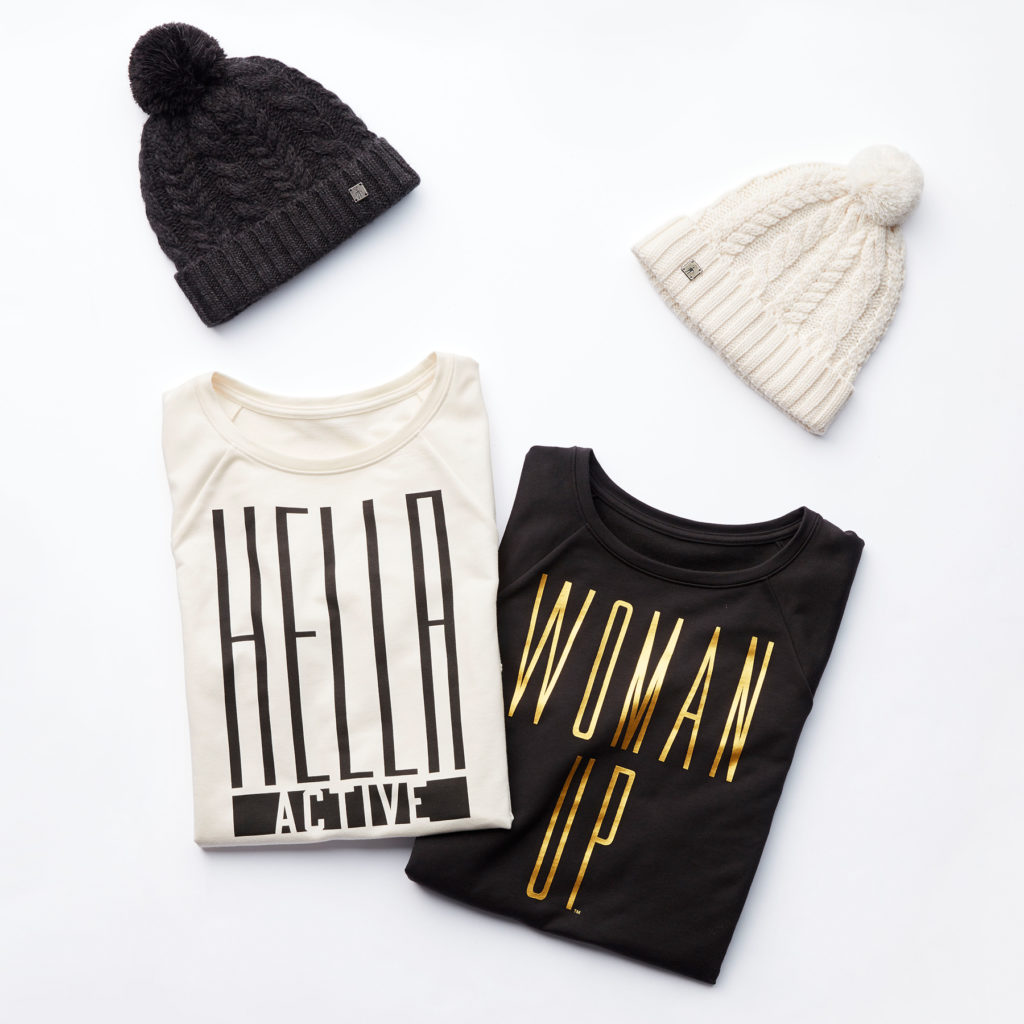 If you haven't started gathering your gift lists for the season, it's time to get going! It can be a bit overwhelming, with the amount of options out there, to find the perfect gift. So this year, we wanted to start by sharing a round of up of our favorite activewear #giftsthatworkout.
We found our inspiration from lucy Activewear's latest collection to get our lists started off right. Their activewear line has a huge selection to choose from including sweaters and jackets for layering during this chilly time of year to the best and most stylish leggings for the studio that are both functional and versatile. We know and value the importance of wearing quality activewear and we love that Lucy prides itself on selecting quality fabrics that not only feel luxurious but fit impeccably. They have done their fair share of research and testing on real ACTIVE women to ensure that you can rest assured that you are making the right decision this gift purchasing season.
Any fitness lover in your life or someone simply seeking for inspiration to get active in the new year will be more than happy to unwrap a gift that also gives back. lucy activewear gives back by motivating, inspiring and working with you in any environment, to push hard to be the best you possible.
Don't forget that self-gifting isn't frowned upon especially after all the holiday stress and commotion that comes around this time of year. So while you are checking off the fitness girl on your gift list, be sure to not forget about picking up a pair of leggings or a colorful top for yourself because we all could use the extra motivation to get moving after that coma-inducing Thanksgiving feast. So to make it easy on you, we picked out our favorite pieces and put them to the test
So to make your holiday shopping easy on you, we picked out our favorite Lucy pieces and put them to the test. Check out our top picks below for a little gift giving inspiration and be sure to scroll to the end of this post to enter to WIN a $100 Lucy gift card for you and a friend!

Sarah chose a patterned legging for inspiration–the lucy Activewear Studio Hatha Legging in Ocean Print–and the High Impact Workout Bra.
Working from home can be amazing but also can get a bit lonely, so I look forward to getting out of the house and into the gym each day. Since my normal day starts out working in my pj's, changing into my activewear to head to CrossFit is one of my favorite parts of my day. I absolutely love my fitness gear and look forward to putting looks together that are both functional enough to get me through a tough CrossFit WOD but also that I can wear out to lunch and to run errands in after. I absolutely love Lucy's leggings because they fit like a glove, are supportive, and are fashionable enough to wear beyond the gym. My favorite kind of leggings are ones that make a statement and these leggings do just that! They would especially make a great gift for any beach bums or ocean lovers in your life!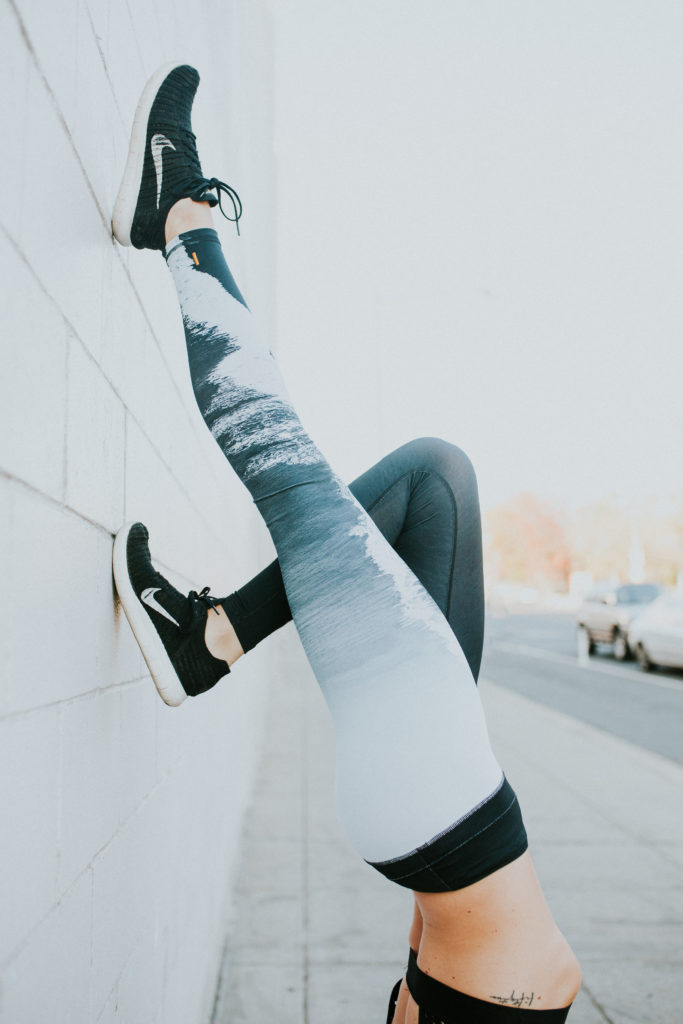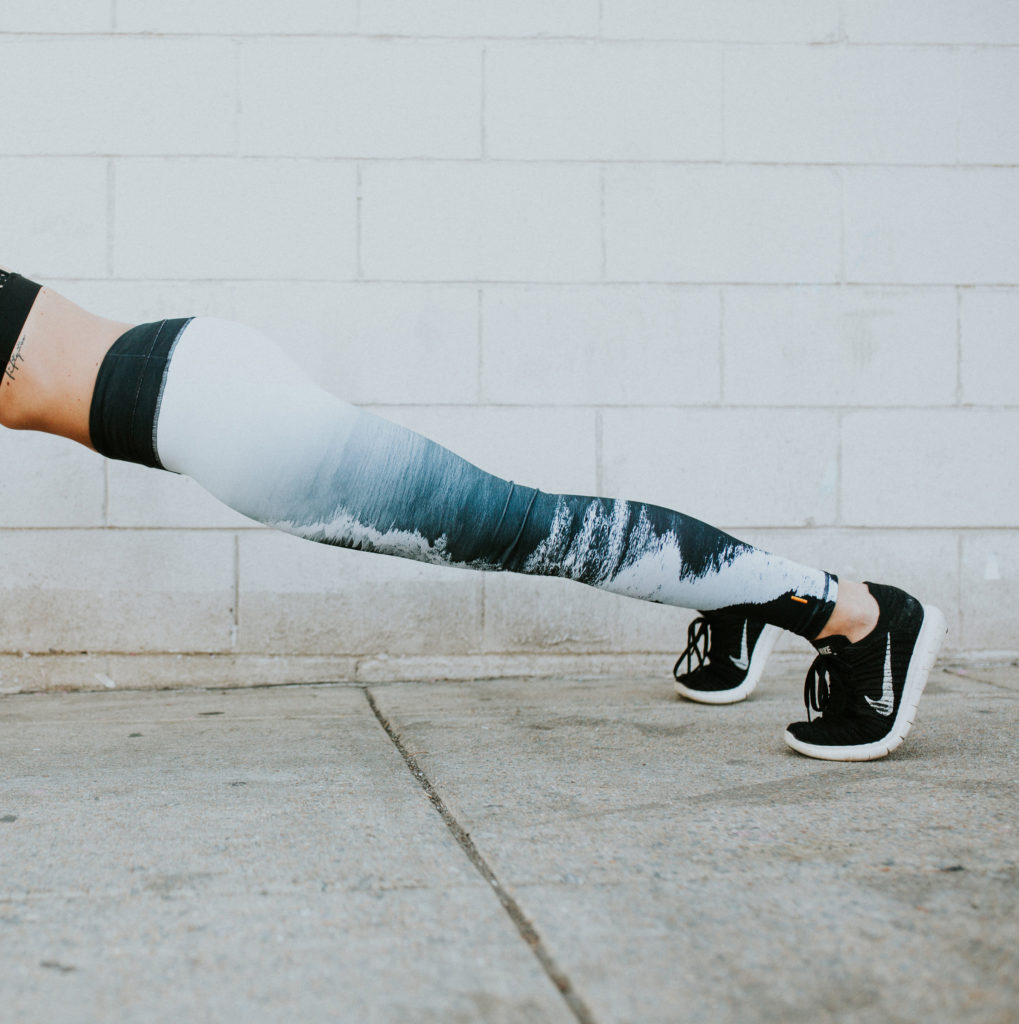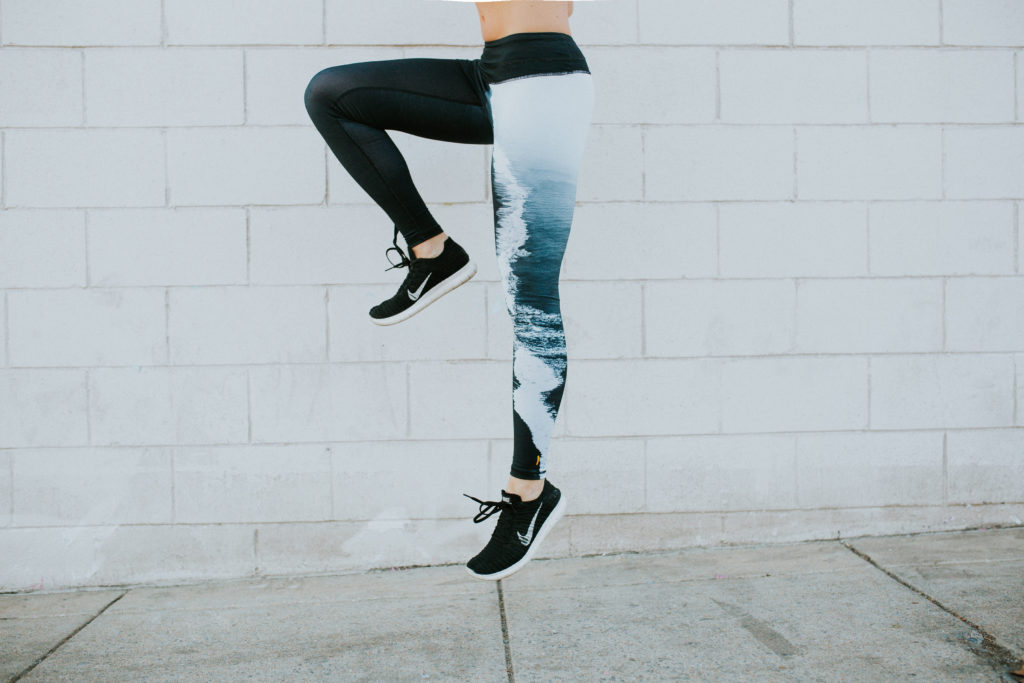 Wearing – Leggings (Lucy); Bra (Lucy), Sweatshirt (Lucy).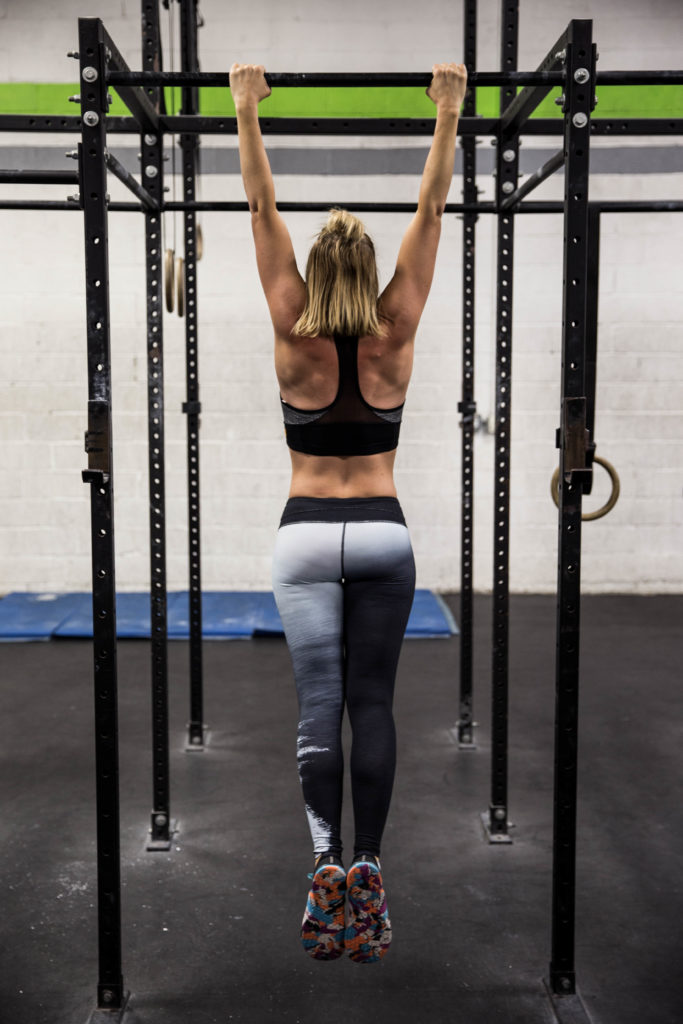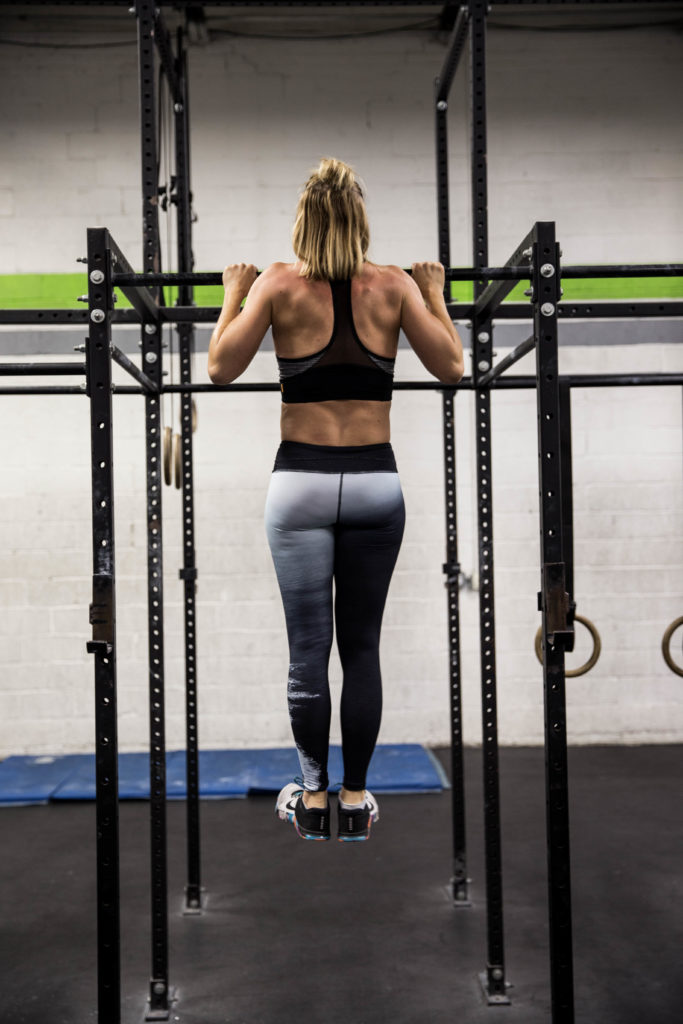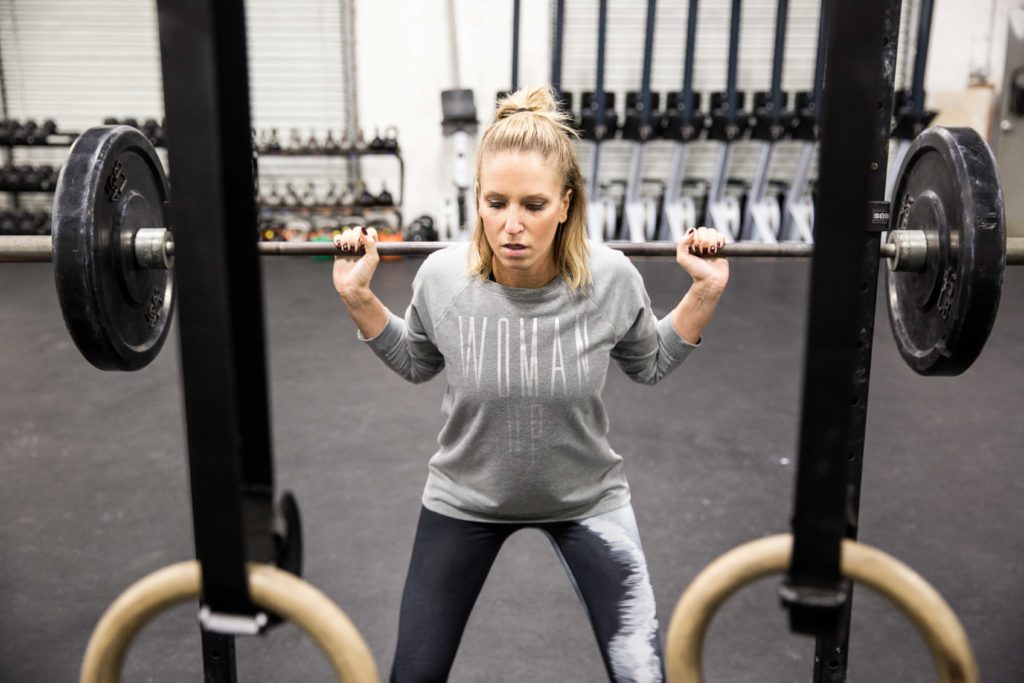 Michelle went for a pop of color this season with the Revolution Run Long Sleeve, the Revolution Run Vest, and the Power Train Pocket Legging:
My workouts consist of early morning jogs, hiking and light running. Being an expecting mom and working a full-time job can be quite exhausting so finding time first thing in the morning is sometimes the only way to ensure that I am staying active. Adding a pop of color to my activewear sincerely motivates and inspires me to continue my routine each morning, and the fit on these leggings shape and mold to perfection on this growing bump of mine.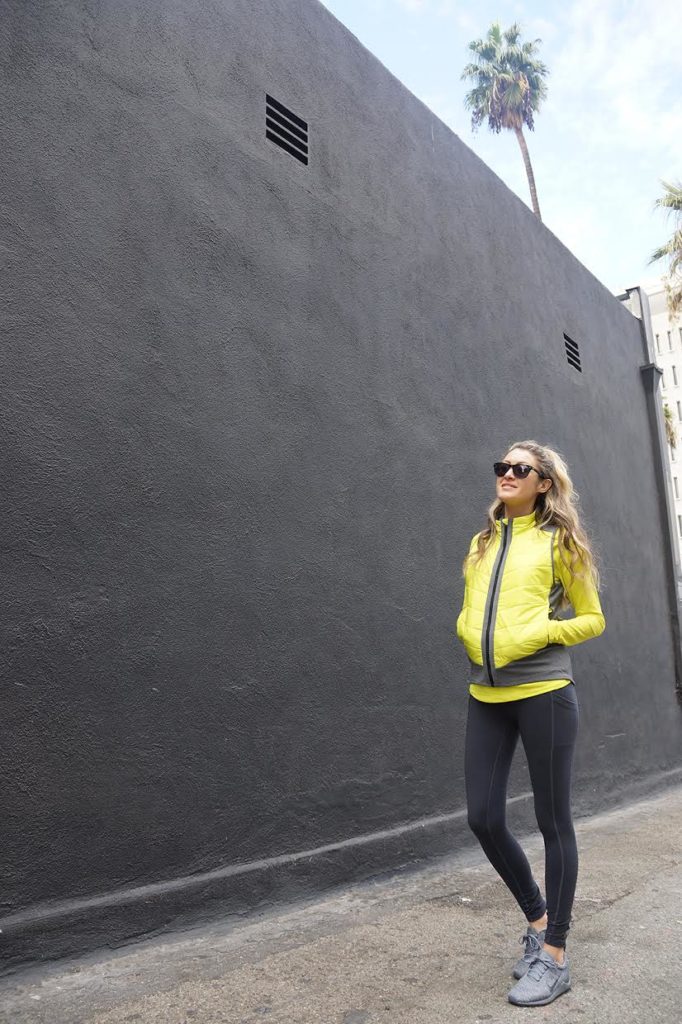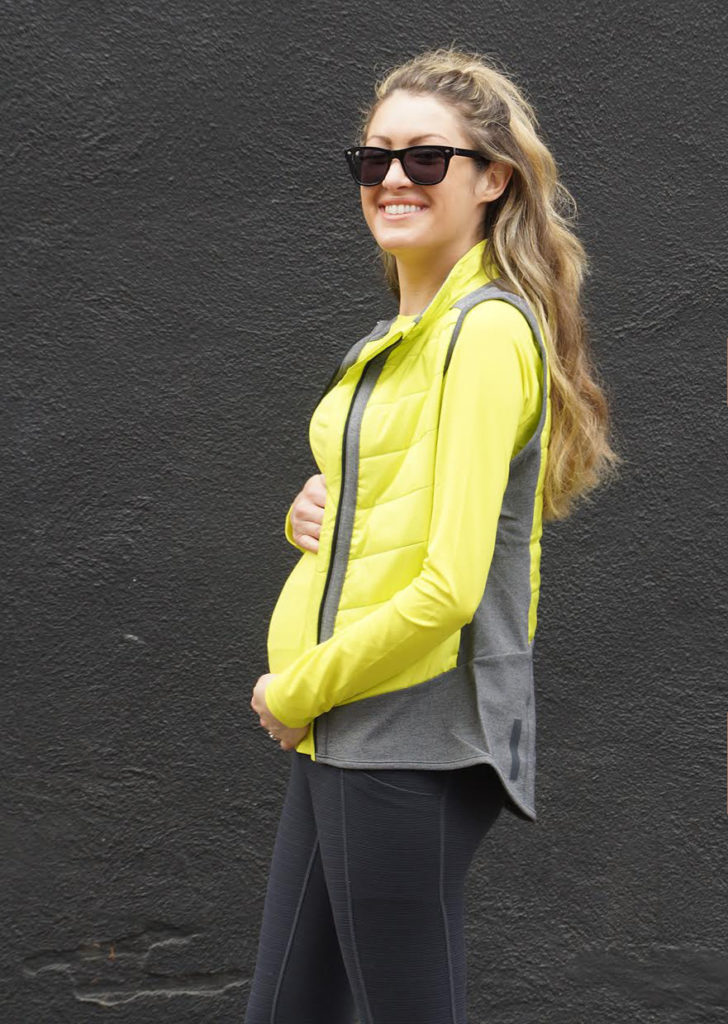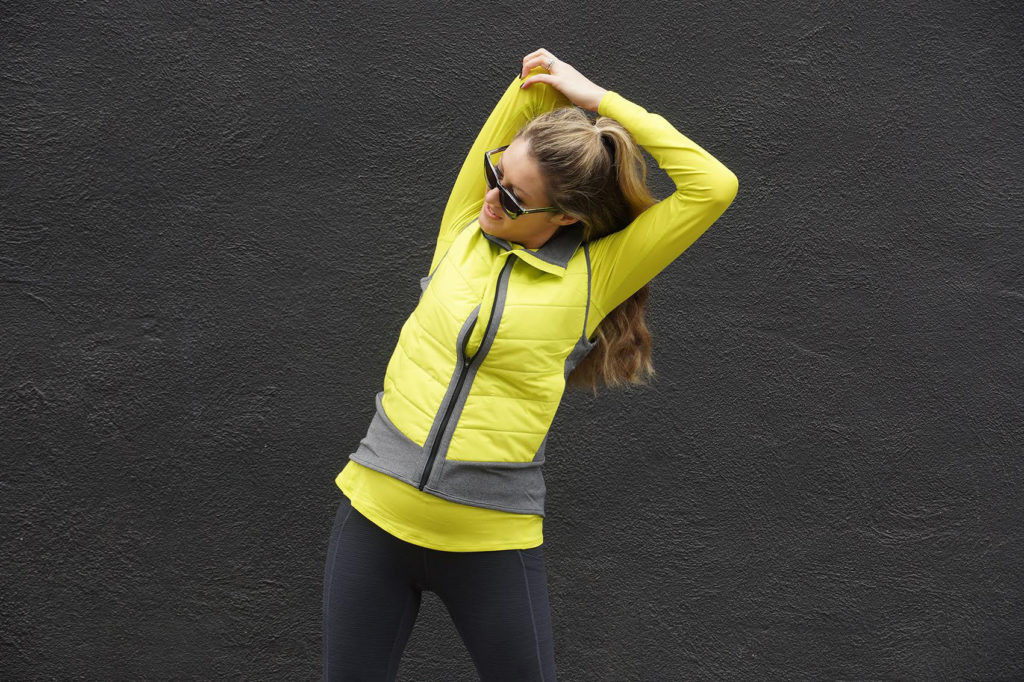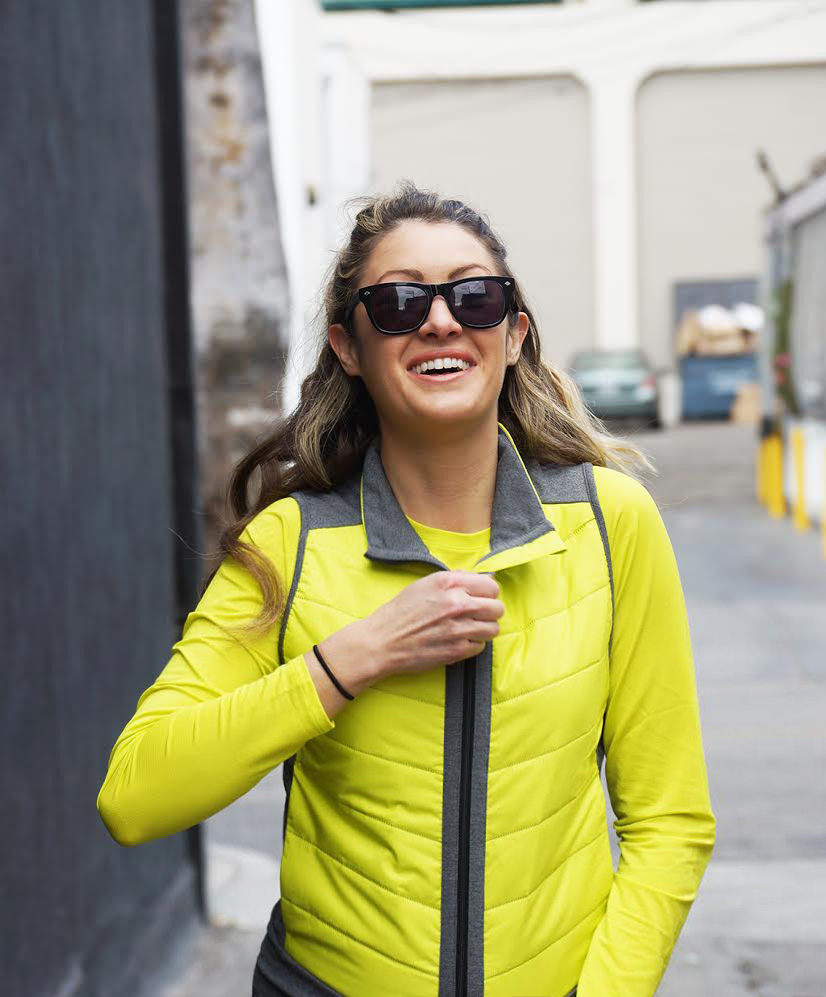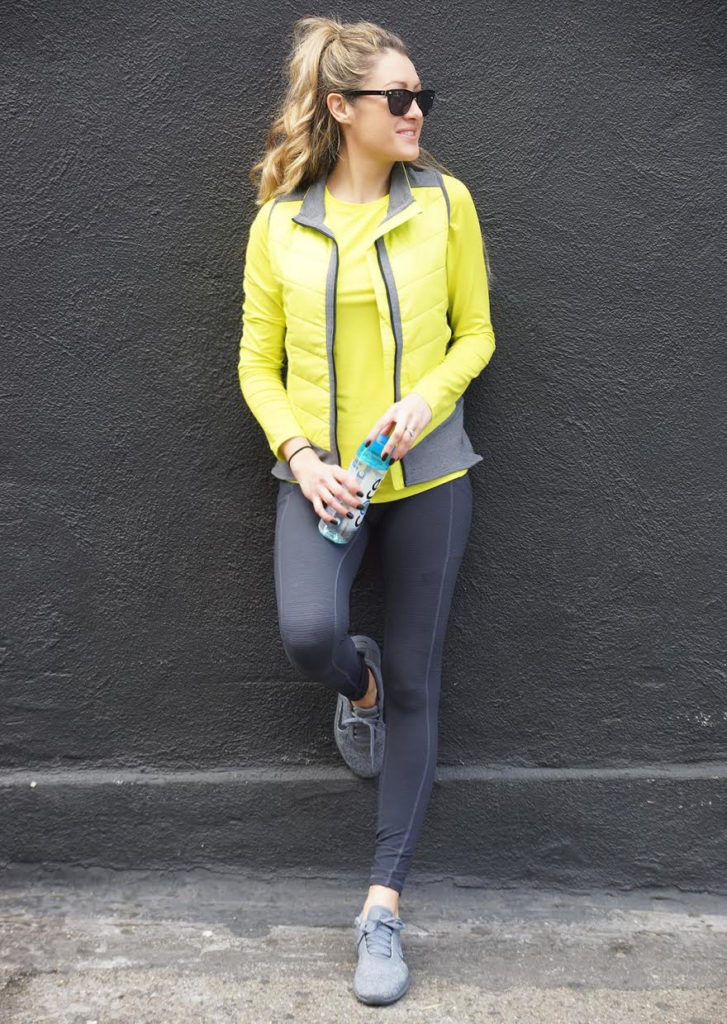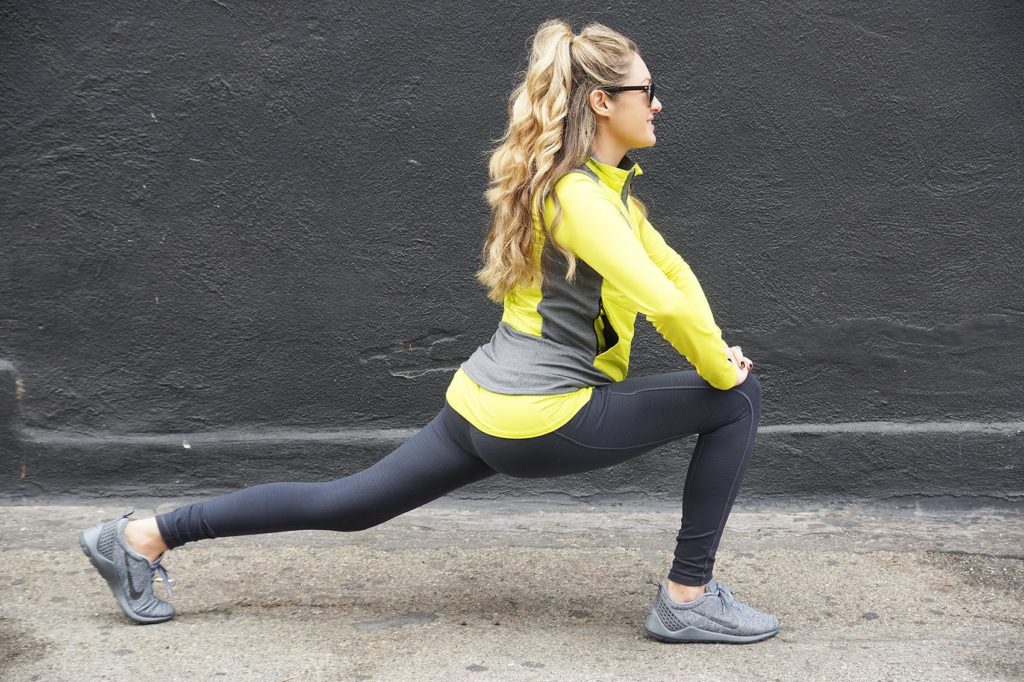 Wearing – Leggings (Lucy); Vest (Lucy); L/S Top (Lucy).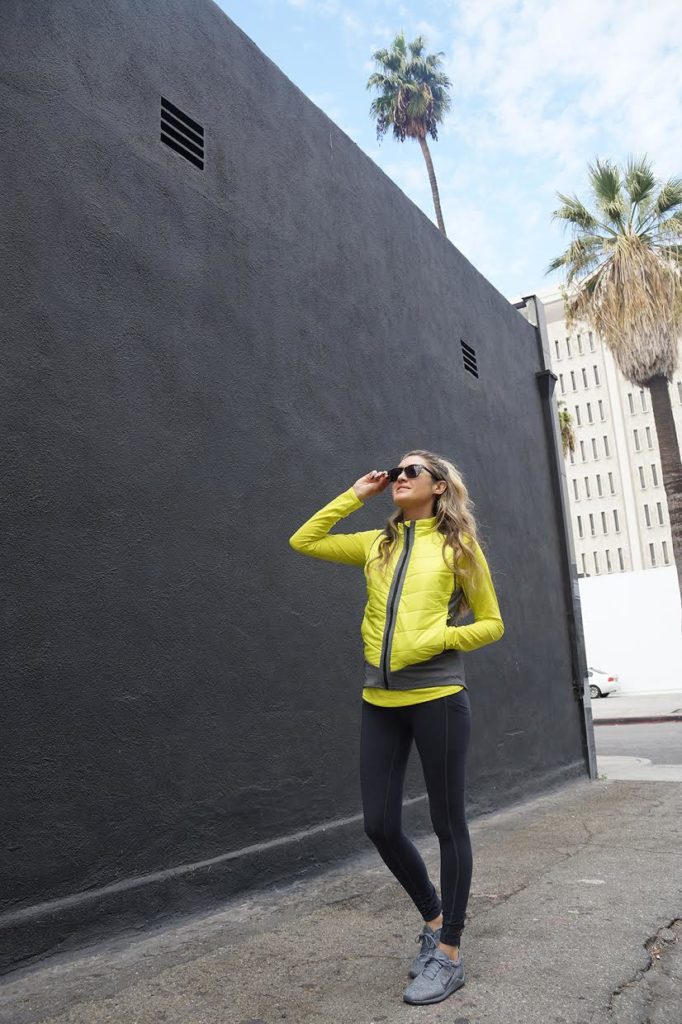 Lucy is offering 1 lucky winner (2) $100 gift cards–one for the winner and one for her to go to a friend! So be sure to enter to win below!
xo
Sarah and Michelle
This post is part of a paid Megan Media and lucy blogging program. The opinions and ideas expressed here are our own.