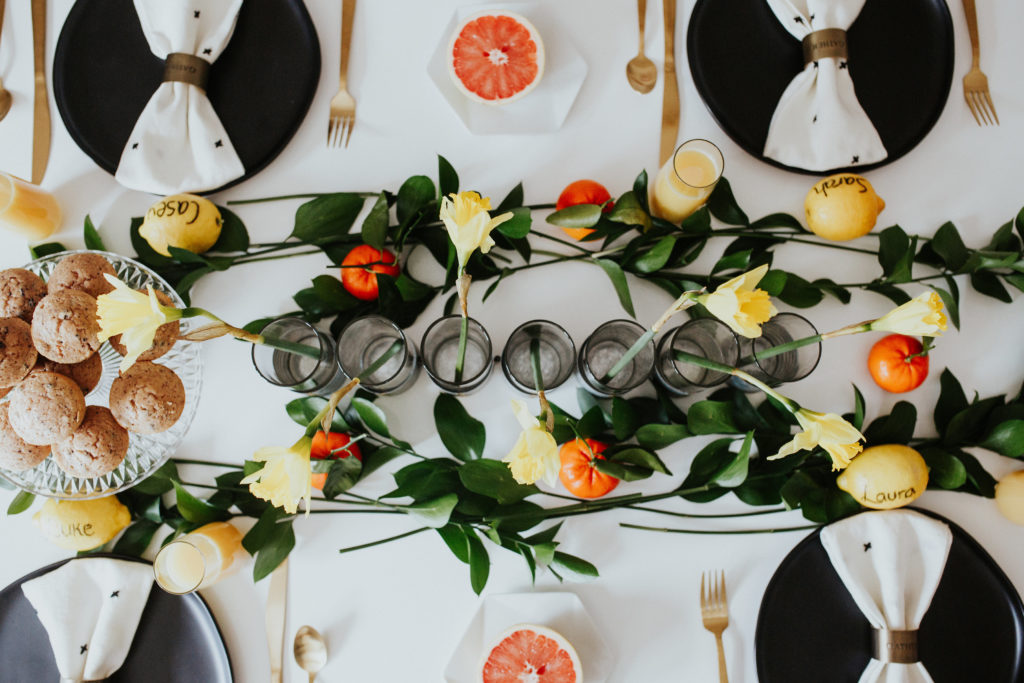 Spring is in the air! Time to pack up your winter clothes and plaid decor to make room for spring. I love when the season's change but the transition to spring has to be my all-time favorite. There is something about fresh flowers and the feeling of warm weather that is so uplifting.
This year, I got a head start on my spring refresh. On a recent Target run to pick up paper towels and toothpaste, I instead ended up with a cart full of new dishes and napkins from the new Joanna Gains collection. Don't you love when that happens?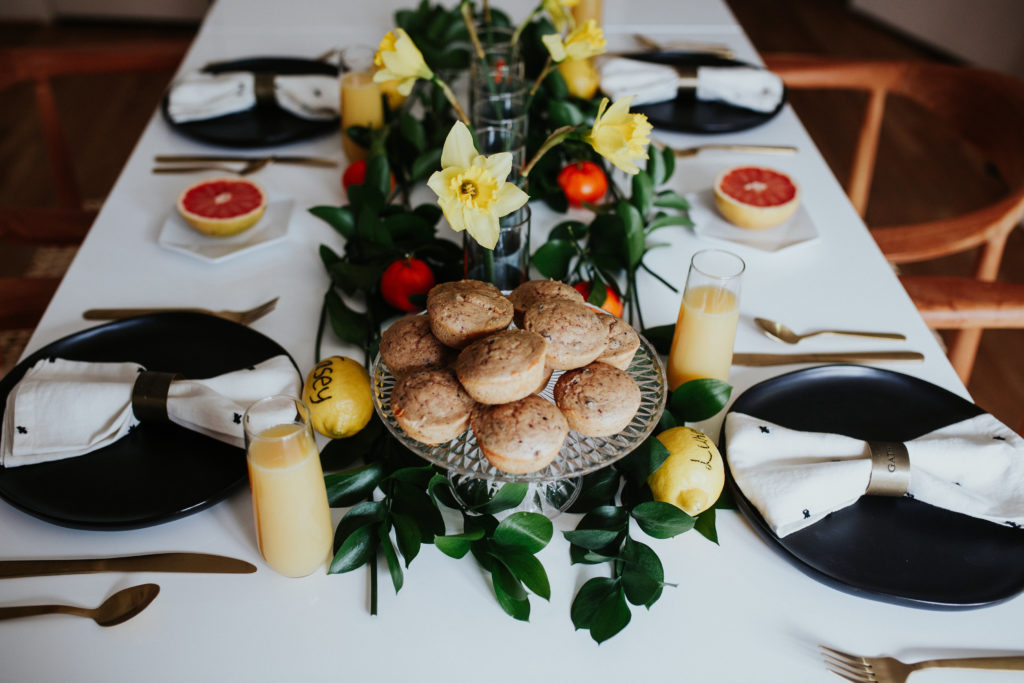 Now, these place settings didn't scream spring to me, instead, they seemed extremely versatile. Something that I could use year round but still looked super fresh and modern. And since I blew my budget on new plates and napkins, I wanted to create a new spring tablescape that wouldn't break the bank. So I thought, what would be cost-effective, edible and also felt like spring? Citrus!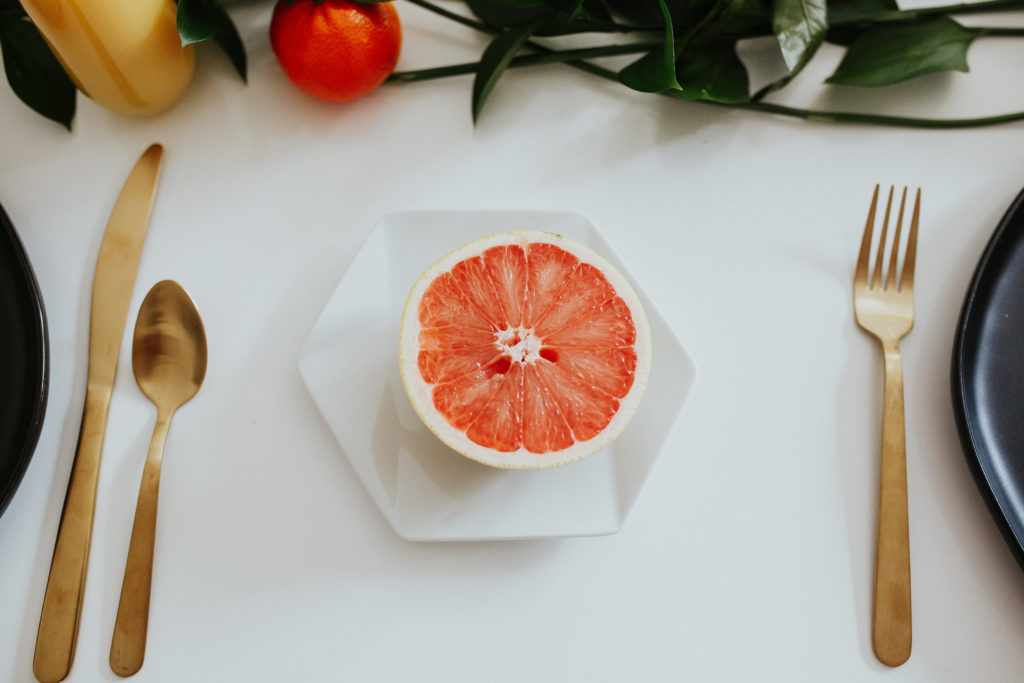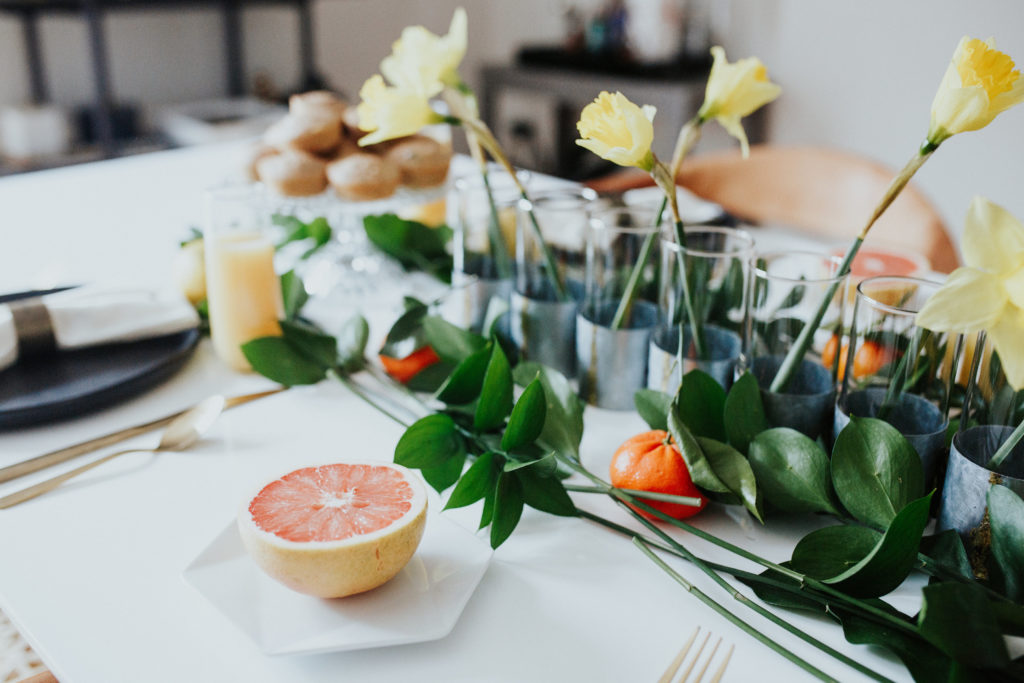 To create my budget-friendly spring tablescape, I ordered a bunch of fresh lemons, citrus and, flowers from Peapod. I think I spent a total of $15 on these things! Since my plates and napkins are black and white, I decided to stick with yellow as my pop of color. I ordered a bundle of simple yellow tulips for the centerpiece (which I also found at target) which looks super chic when you only put one flower in each mini vase. You can also do this with mason jars or small vases lined up on the table. I then put down greenery on the table and placed the citrus over top of it. Instead of fancy name cards, I used lemons! Break out your marker and get creative. It's an added bonus if you have fancy handwriting!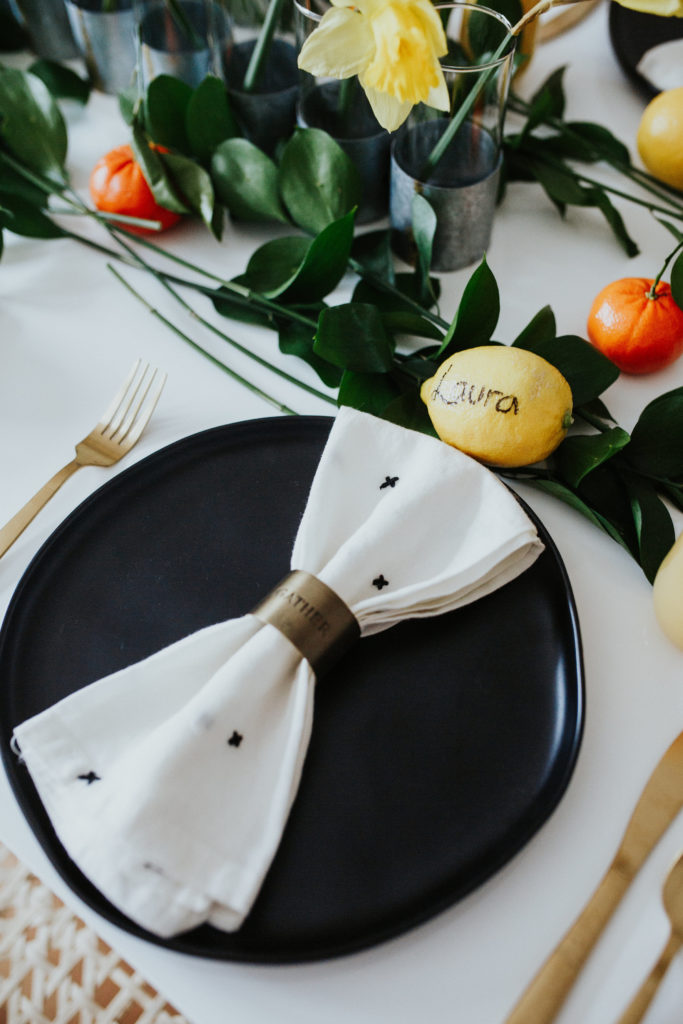 I think it's fun to stick with the citrus theme and serve citrus inspired drinks and dishes. We had mimosas with fresh-squeezed tangerine juice, blueberry-lemon muffins, and fresh grapefruit sprinkled with sugar. To stick with the simple theme, make an egg casserole in advance and just pop it in the oven when your guests arrive. It's easy to make, super filling and your guests will love it!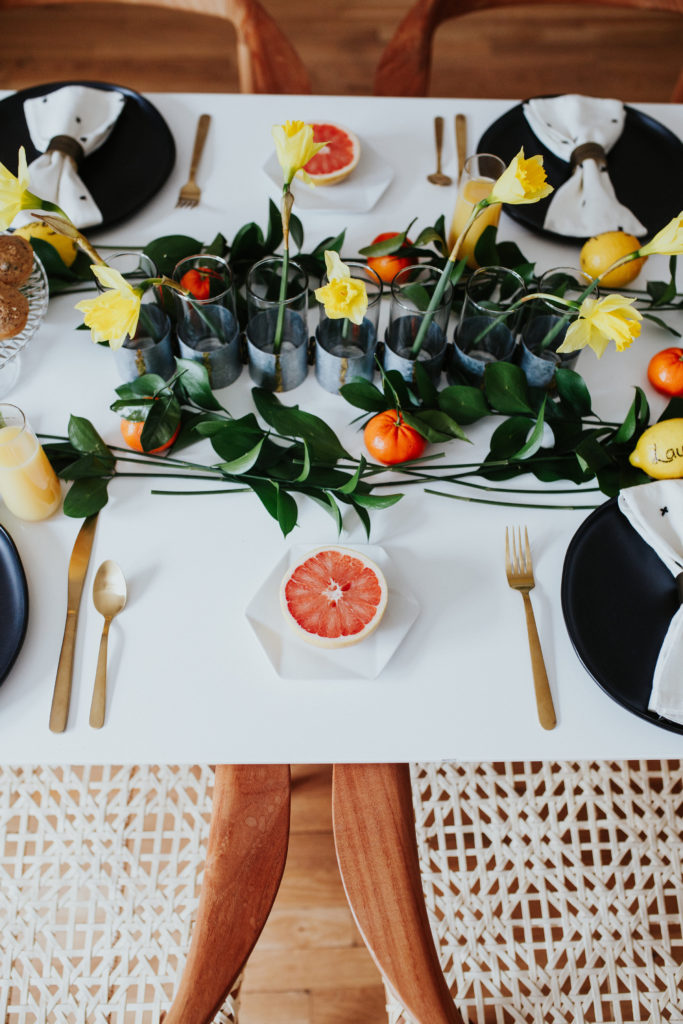 So before you invite your friends over for your next weekend brunch, start by sprucing up your table setting. Refresh your table with crisp linens, fresh blooms and pops of citrus for an updated and modern look. I promise your guests will be impressed and they will think you went above and beyond for them!
Find detailed instructions on From The Pod!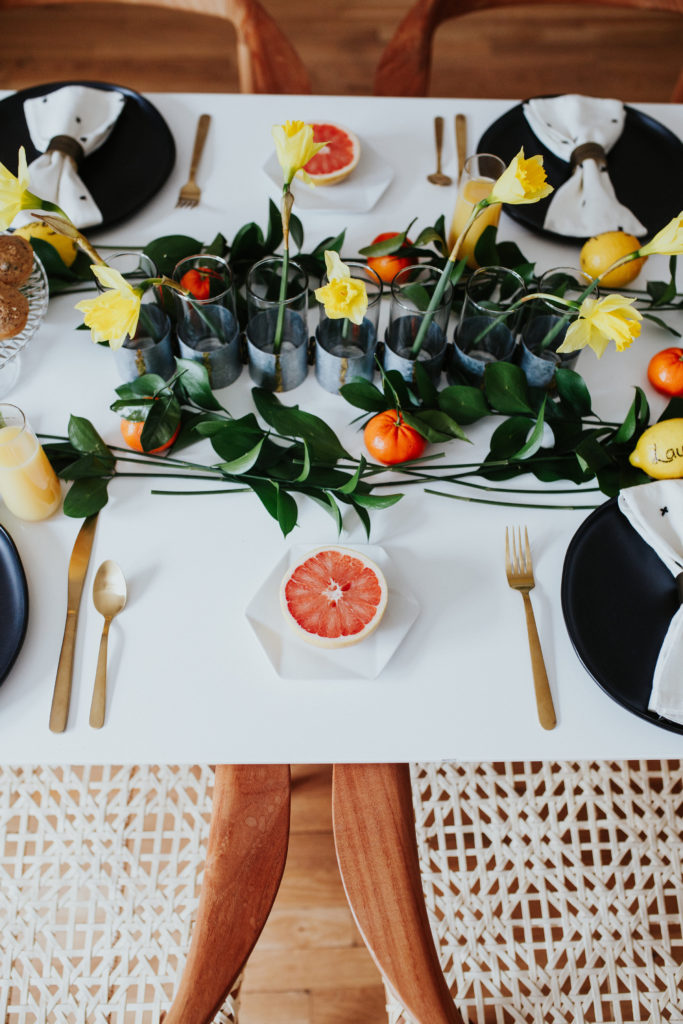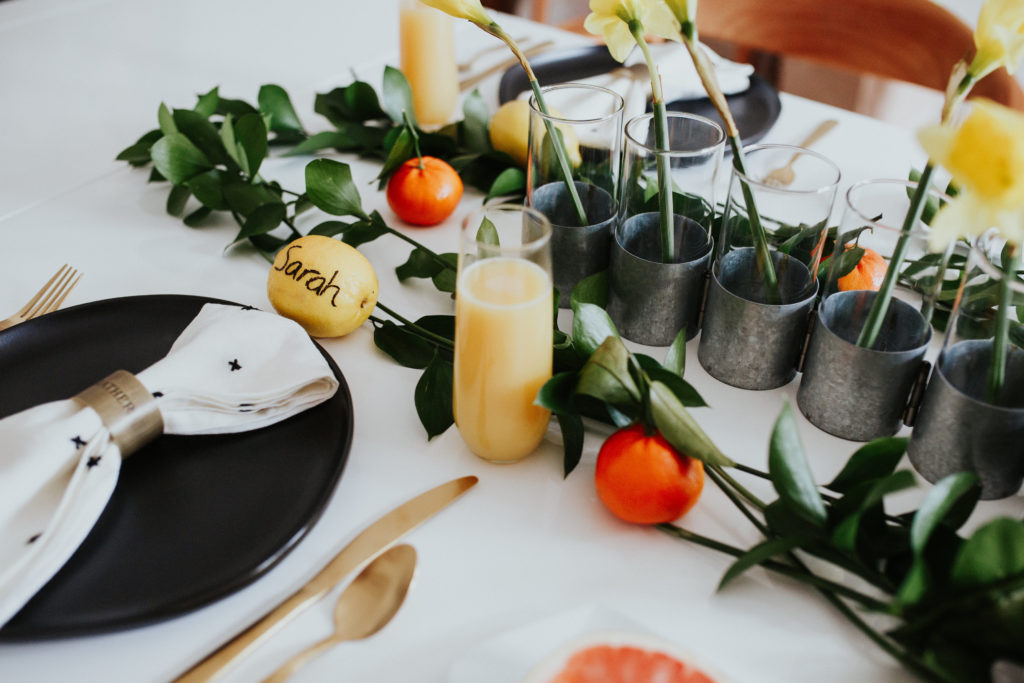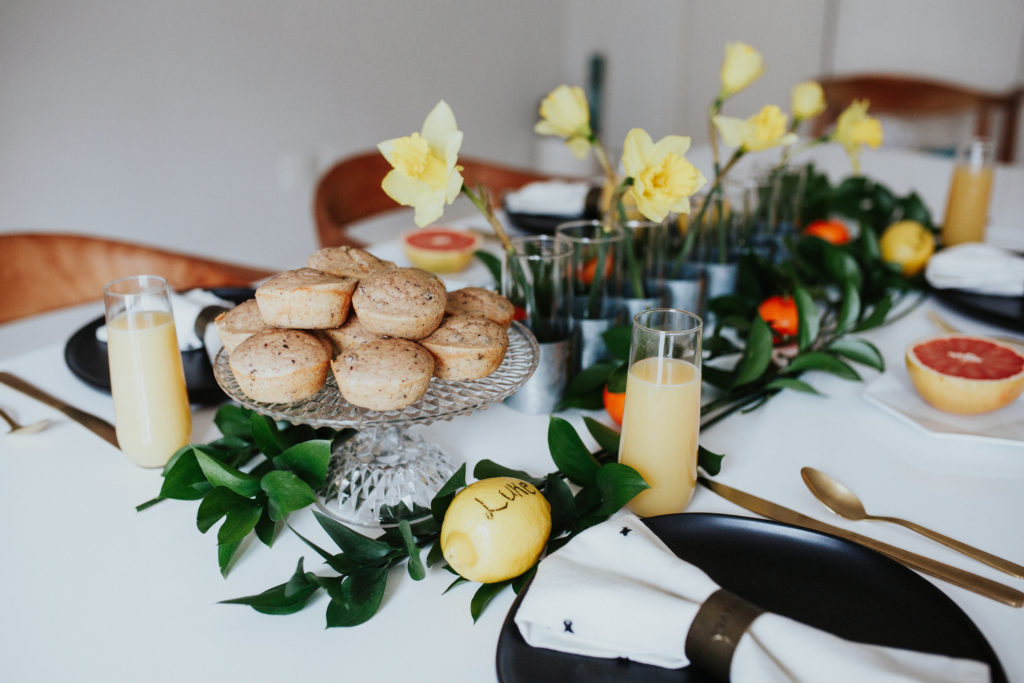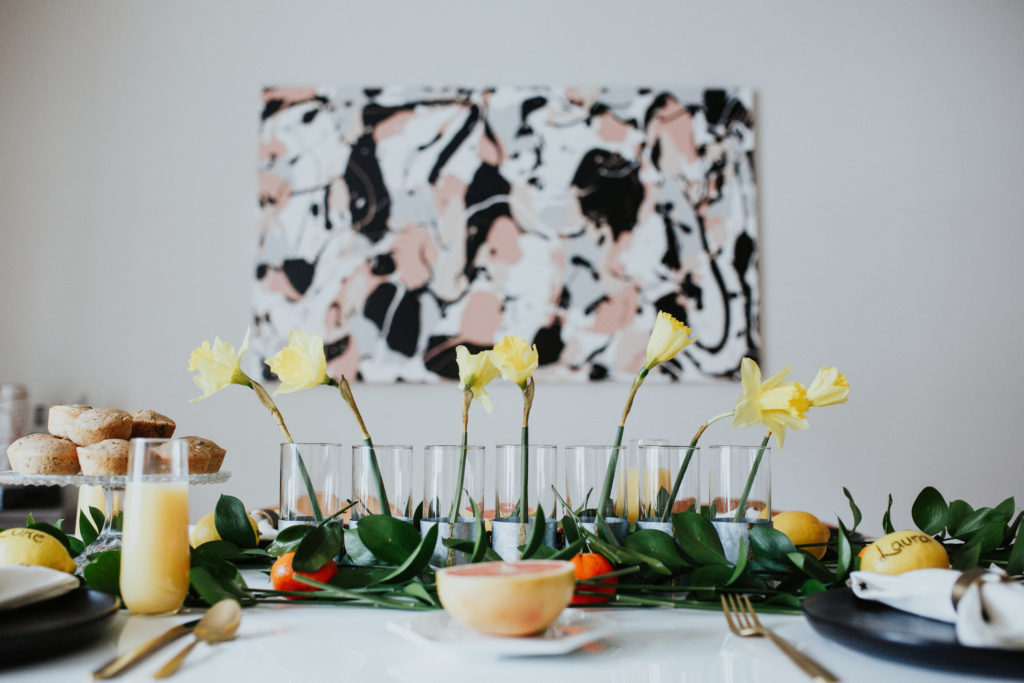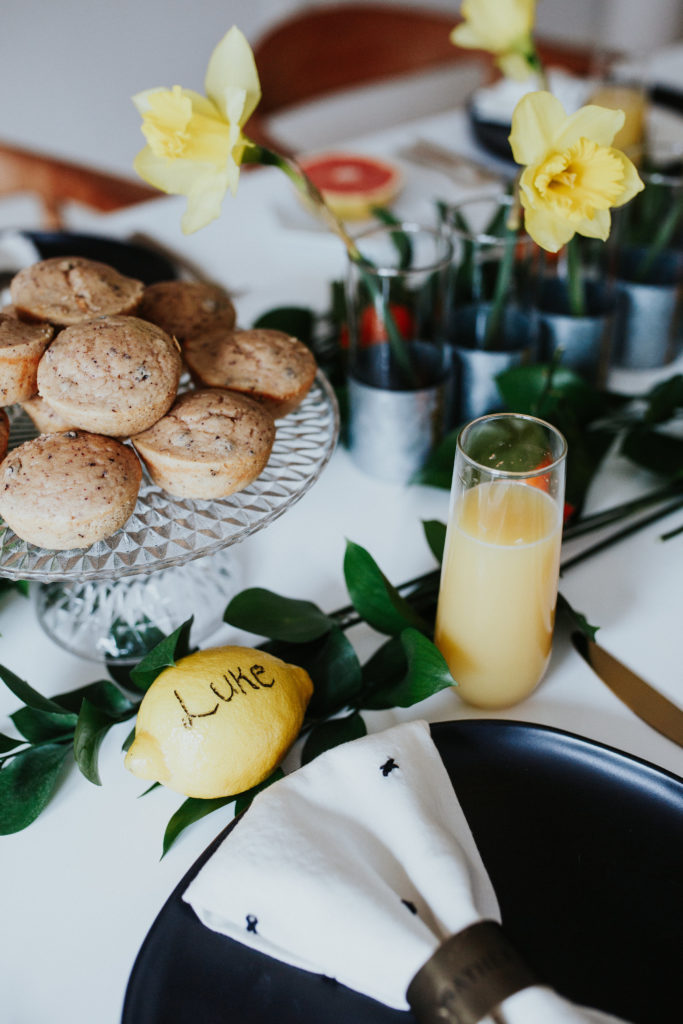 This post was sponsored by Peapod Delivers. All thoughts and opinions are my own.
Photos by Emma Weiss Photo